Enzymes and Glucosamine
Posted by Bill (Chattanooga, Tennessee) on 09/15/2007

★★★★★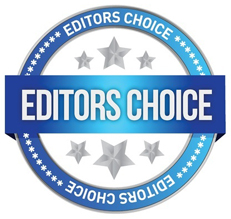 Having recently been told that I had degenerative arthritis that might require back surgery, my immediate mission was to avoid the surgery. And, I have so far done that. Without going into great detail, I began to research and finally decided to take two items in fairly heavy doses compared to the recommended dose on the labels. Enzymes and Glucosamine. Important! All supplements are not created equal!!I will be happy to share the exact product names and amounts with you, but cannot place them on this website. There are specific proteolytic enzymes that can be very helpful. There are also some simple exercises that can help relieve stress on the spinal joints.
Let me say that I have no connection with any supplement company or reseller. I purchase my supplements from a local health food store.
The supplements that I use are these: Glucosamine Sulfate (crustacean shellfish) 1500 mg. Celadrin Fatty Acid Complex 1500 mg. (providing 780 mg of esterified fatty acids) MSM (methylsulfmethane) 200 mg. The serving size for the above is 4 caps and I took 6 caps AM and 6 caps PM (note, the three items above are in one capsule)
Proteolytic Enzymes Serving size 1 tab (all items below contained in one tab) Pancreatin 8X 100 mg. Papain 30,000 USP/mg 60 mg. Serratia peptidease 200,000 SPU/g 26 mg. Bromelain 1,200 SPU/g 25 mg. I began with 2 tabs 3X daily between meals (minimum 1 hour before or after). Then moved to 3 tabs, 3X daily, then to 4 tabs , 3X daily and would have gone to five but pain began to subside. Stayed at this level until pain was greatly diminished. Now I take (total) 4 glucosamine per day and about 6 proteolytic enzymes per day. As I go forward, I will probably further reduce the amount taken but will continue.
Additionally, I checked my ph level and used AVC and baking soda to maintain a 7.0 ph level. I am doing oil pulling but cannot at this time really give a qualified report on oil pulling.
I do E-Cise 2 Static Back and a bit more which may not show up on the website. The exercises were important to recovery. Yes, when I first tried them, I probably turned a bit pale. However, with time they are amazingly helpful and become less "noticeable". If there is interest, I will give more details later.
A personal comment. I am thankful for doctors, medicine, supplements, natural remedies and of course EARTH CLINIC. Most importantly I am thankful for the Internet as without it... I would probably be at this time recovering from back surgery!
Replied by Faina
(Buffalo Grove, Il, Us)
09/27/2012
★★★★☆
---
General Feedback
Posted by Dan Z. (New Jersey) on 08/05/2020

★★★★★
Thankyou, Art Solbrig for your hopegiving article on spinal stenosis being helped by homeopathy . My severely " stenosed " spine would require too much HARDWARE on anchoring sites that would likely degenerate. I so look forward to trying the Hyland's calc. flour. tablets and the Hekla Lava, about $18.00 at Amazon.
Your scholarship, your well-crafted articles, the convenient, easy links you provide all point to the great humanity you direct at relieving suffering .
ATTA BOY ART!!!
Replied by
Art
(California)
08/06/2020
1964 posts
---
Multiple Remedies
Posted by Snyder (35) on 10/20/2020


Mama to Many, Bill, or Anyone with a possible solution,
I have severe Spinal Stenosis for about 8 years with constant numbness in arms, hands, feet, legs and buttock areas. I think I have tried every protocol on the internet. Ex. coral calcuim protocol, high doses of vitamin C protocol, hekla lava protocol, tried taking 1/4 tsp boron in 1 pint of water( a very small dose daily maybe a 1/8 to 1/4 tsp)and probably a few others. If it is on the internet I have tried it.
However with every one of these treatments I get bad leg cramps and have to stop them. Someone on here suggested taking potassium...I took 2 99mg tablets daily... still got the cramps. I have taken 2000mg magnesium daily with the potassium...still cramps.
ANY suggestions or HELP would be greatly appreciated!!!!
Replied by
Katy
(NY)
10/24/2020
14 posts
Replied by Dee
(California)
10/24/2020

Replied by Kim
(New York)
10/24/2020

Replied by
Debra
(Sydney/Australia)
10/24/2020
54 posts
Replied by Rose P
(Phila/PA)
10/24/2020

Replied by Charity
(faithville, Us)
10/26/2020

Replied by Jan May
(Alabama, USA)
10/27/2020

Replied by
Tom
(Livingston, Tx)
11/02/2020
64 posts
Replied by Allyson S.
(Colorado Springs, CO)
11/10/2020

---
Multiple Remedies
Posted by Nancy Lee (NC) on 02/21/2018

★★★★★
Spinal Stenosis and Bone Spurs; I was diagnosed with those on my lumbar spine. Doctors could not help me. I did some research and found several items to use. I am taking Serrapetase 80.000 spu 2 pills a day, plus Heckla Lava 5 pellets a day, Calcarea Fluor 4 pellets a day and Dr. Christopher complete bone and tissue formula.
The pain before was excrutiating and 10 days later is 80 less and I believe I am on the way to be cured. Before that I went to 2 different chiropractors and had accupuncture and did not help. Two of those supplements are homeopathic meds very good.
Replied by Nancy Lee
(A)
02/21/2018

Replied by Eviee
(California)
09/24/2018

---
Multiple Remedies
Posted by Loleese (Denver, Co) on 06/21/2014

★★★★★
I've been diagnosed with Cervical Spinal Stenosis at C5&6, a couple of bulging disks and osteoarthritis. The pain is intense, radiating from my shoulder down my arm, into my elbow, wrists and muscles into my fingers. The muscles are tight, the joints ache and my fingers and hand become pins and needles, swollen and feel like their being slammed In a door. I can't make a fist. The pain is into the bone.
I have found tremendous relief using MSM 1000mg 3x/day. Grapeseed extract-200mg 3xs daily and Wobensyme N which is an enzyme formula to address inflammation and joint support, 4 tablets three times a day or as needed. Aspirin, acetaminophen, ibuprofen and naproxen were completely ineffective. With these three I am almost pain free!
i no longer sleep on my side, I support my neck with a neck roll. My plan to avoid surgery is this: yoga, swimming and masssage, hot castor oil packs applied to my neck. I recently discovered Lions Mane might help with nerve regeneration and heard that Rose Hip Vital might help too.
thanks EarthClinic! I love this website.
Replied by Loleese
(Denver, Co)
07/08/2014

Replied by Cheryl
(Wisconsin, US)
07/17/2014

Replied by Loleese
(Denver, US)
07/29/2014

Replied by Loleese
(Denver)
09/30/2014

Doug
(Nebraska)
10/15/2022

Replied by Blaine
(Chandler, Az)
04/04/2016

Replied by Loleese
(Denver)
06/30/2018

Replied by Prishen
(Gauteng)
11/15/2022

---
Multiple Remedies
Posted by Anne (Cairns, Qld, Australia) on 07/15/2012

★★★★★
Last year my husband was suffering from a chronic case of spinal stenosis. Bone on bone in his lower back and severe osteoarthritis. He was told by one chiro to go get back surgery. Then as luck would have it he saw another chiro who specialises in this painful condition. I also got him on to Glucosamine/ Chondroiton/ MSM powder supplement. Plus Rose Hip Vital powder supplement. He also takes one high dose krill oil a day and co Q 10 enzyme plus 2 tablespoons of ACV with manuka honey morning and night. His condition is at least 80% improved on last year. He also has an inversion bed that is used occasionally to keep the joints open to allow blood flow and enable healing. I truly believe this combination of natural things has made all the difference and I can still see gradual improvement as time goes by.
Replied by Leianne R.
(Gb)
03/17/2017

Replied by Shirley M
(Arizona)
05/10/2023
★★★★★
ANTHONY
(Indiana)
11/05/2023

---
Quick Guide For Spinal Stenosis
Posted by Prioris (Fl) on 03/10/2015

There really isn't an explanation in this section to really help guide people with this problem so here it is.
Here is a Quick brief guide to underlying issues with Spinal Stenosis. This allows people to zero in on what they need to focus on. Spinal stenosis has many root causes since many things can impinge on the nerves.
Spinal Stenosis has at least 4 different causes. You must ball park what the origin is first. These are the things that can cause compression on the nerves along spinal column.
1) Bone Spurs. This is the most common cause which is related to osteoarthritis. Behind that is what Ted describes as a "calcium metabolism" issue. I agree with him.
Bone spurs are simply calcium deposits that did not integrate into the bone properly. As the deposits build up, they can cause compression on the nerves.
These calcium deposits need to be dissolved. Just like it took a while for deposits to be created, it will take some time to be dissolved.
Nerve pain is an outgrowth from this issue. For short to intermediate term, I would suggest seeing a chiropractor to help manage pain. They will not address the root cause of the problem but may help with pain. They may say they can address the root problem but I wouldn't hold my breath.
For intermediate and long term, while the chiropractor helps manage the pain, you need to grab the bull by the horns and address the bone spurs with nutrients.
Without knowing the exact cause of the calcium metabolism dysfunction, you will need to go thru some trial and error.
Some of the supplements that should definitely include magnesium, vitamin k2 mk7 and vitamin d3.
There is a lot of information about vitamin k2 mk7 and D3 in other places. How much k2 I can't say. Minimum should be 200mcg but it could be taken in higher doses. Take it with food and D3.
Dosage for vitamin D3 could be 4000 to 10000. I would take at least 2000 IU per 100 mcg of vitamin K2 MK7
Excerpt from Mercola"The optimal amounts of vitamin K2 are still under investigation, but it seems likely that 180 to 200 micrograms of vitamin K2 should be enough to activate your body's K2-dependent proteins to shuttle the calcium where it needs to be, and remove it from the places where it shouldn't. "
Magnesium is one of the prime nutrients used to prevent bone spurs. You should experiment and use different types of magnesium. Magnesium Chloride in the best. It comes in tablets and magnesium oil. Magnesium oil can irritate the skin but I have found putting it on the hands and forearms and rubbing it hard and creating friction the best way for me.Magnesium chloride in tablet can help increase stomach acid as a side benefit. I would also take high absorption magnesium glycinate since it doesn't cause diarrhea and can take it with or without food. You have to figure out a way to increase the magnesium in your body.
There is a lot of conflicting information regarding calcium so if you have specific problems like cramps or other things then take enough to resolve those symptoms. I would keep calcium dosage 600 mg or less otherwise if you think you need it.
There are other things like boron and silica that Ted has suggested.
here is an excerpt I pulled from somewhere. Notice the inclusion of Boron and Silica.
"Taking a Calcium supplement which is combined with Magnesium, Silica, Vitamin D and Boron are also recommended to improve the absorption and utilisation of Calcium. The following are the best forms of Calcium for bone health: Calcium citrate, Calcium phosphate, Calcium aspartate, Calcium chelate"
2) Soft tissue problems like herniated discs, tumors, thickened ligaments.
If you don't have the other three problems then you must investigate this area. You have to narrow down what the problem could be from these and proceed from there. Herniated discs can be addressed with Biocell.
3) Fractures or dislocations. This is an injury problem. This will unlikely cause for most people.
4) Birth defects. I don't have any knowledge in this area. This will unlikely cause for most people.
Hope this helps people.
Replied by Stacy
(Riner, Va)
02/28/2017
★★★★★
Replied by Eviee
(California)
09/24/2018

---
Serrapeptase
Posted by Allyson (Colorado Springs) on 08/02/2020

★★★★★
Serrapeptase is great stuff!! BEFORE I KNEW not to have any spinal surgery, the doctors are not good enough yet....I learned from a forum of people that had cancer in the throat and had to have the cancer removed, the pain was horrible and narcotics was not giving them enough relief. They said Serrapeptase was the only thing that worked.
I had spinal stenosis so they cleared the gunk out, the 1st 2 weeks were fine BUT when the fibroblasts/scar tissue building started the pain was overwhelming, the inflammation attacked my vocal cords and thyroid, could not talk without crying, it hurt sooooo bad!
The Serrapeptase calmed everything down like nothing happened, wonderful!
2nd Tidbit....
Anyone that has SPINAL STENOSIS where their are arms and/or legs are starting to hurt, DO NOT HAVE SURGERY, just take a couple cheap pills and it will all dissolve in about 6 months. Go read the short article by Dr. Debra Katchen, MD, "Aging Spines Feel Young Again", she figured out how to dissolve the gunk and testimonials galore.
I gave a friend who is in their 70s the remedy and he started feeling better by the end of the 2nd month but make sure you take the Hekkla and Fluor. Cal. the full 6 months!
Replied by Sylvia
(New York)
08/20/2020

---