Ayurveda
Posted by Tort From Russia (Moscow) on 12/30/2012


people try ayurvedic medicine it realy work afte 1.5 month of shirodara I feel no pain at all I hope be healthull
Replied by Swapna Saha
India
02/07/2016

---
Castor Oil
Posted by Nicole (Virginia, US) on 02/05/2015


I have on and off torticollis from neck trauma from 14 years ago. It comes and goes every few months. Not sure what brings on the spasms but when they start it's hard to get rid of...makes daily functioning difficult...and takes many weeks to get range of motion back and pain to diminish. I've tried chiropractic adjustments, massage, moist heat, Tylenol for inflammation, elect. stimulation, ultrasound. All help to a degree but nothing earth shattering. But I've recently been reading about castor oil packs and when the symptoms returned this month, I tried it...with great success!!
After the 1st night with the pack, 80% improvement. 2nd night...95% improvement. I never made it to the 3rd treatment (3 are advised) but over the next 2 days, everything left seemed to resolve on its own and I was back to normal again. I was completely and utterly amazed.
I used the standard method for applying a castor oil pack...but left it on my neck overnight as I slept, instead of an hour during the day. I didn't sleep that well...as I'd wake up often to reset the heat. And it got a little messy (extra towels and old clothes are necessary) since I shifted a little during sleep.
The 2nd night I added extra packs to other areas besides my upper neck, that were feeling pain or tenderness...like my scapula/spine area.
During the day...if there was any pain or spasm coming about... I'd dig my fingers into that area, press down very hard and massage it for a minute or two. It sort of disarmed the spasm, forcing the muscle to relax again.
I'm so so thankful for castor oil packs. I'm now using it on my hernia (after 1st night it's gone down by half).
Replied by Brenda
Millbrook, Al
08/31/2015

Replied by Chinni
Delhi
04/17/2017

Replied by
Art
California
04/19/2017
779 posts
---
Chiropractic, Supplements
Posted by Susan (Atlanta, Georgia, USA) on 11/27/2008

Hi, does anyone know of natural treatments for torticollis or dystonia? Medical doctors point us to botox but we do not want to do that. My daughter has had the condition very badly for seven years. Thanks to anyone who can help us.
Replied by Amber
Ft. Myers, Fl
02/10/2009

Replied by Lina
Tucson, Az
11/13/2010

Replied by Ginger
Chandler, Az
09/21/2011

Replied by Paul
Clearwater, Kansas
11/16/2011

Replied by Ccd
Bentveld, Noord-holland, Netherlands
04/30/2012

Replied by Craig
Houston, Texas
01/25/2013

Replied by Fletcher246
Atl, Georgia, United States
02/12/2014

Replied by Rachel
Warm Springs, Ga
05/16/2014

---
Potassium Iodate
Posted by Juan Rodriguez (Boynton Beach, Fl) on 04/17/2016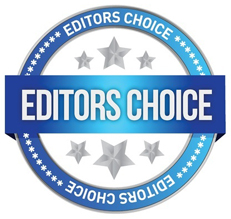 Spasmodic Torticollis:
For years I had muscle spasms in my lower back and tried Lugol's Solution, but it made me very nauseous so instead I switched to Potassium Iodate by Vitamin Research (you can find it on Amazon). It comes in capsules of 50mg, but since it's in a Potassium Iodate solution, only about 24mg of the iodine is available for absorption. Best of all, it acts like a buffer slowly absorbing into your system. At first I took it at night, but after a week or so it started keeping me up at night, so I switched to taking it in the morning with my Breakfast.
I don't even need coffee anymore and the pain and spasms in my back are completely gone!
Replied by Mj
San Antonio, Tx
08/03/2020

---
Remove Mercury Fillings
Posted by Bennymang (Fountain Hills, Az) on 07/27/2013

I was diagnosed, finally, with Spasmodic Torticollis.
I suggested to my neurologists and chiropractor that my 20+ year dental work may be affecting me. They said that was a crazy idea until I consulted the US Olympic team's chief council, Dr, Arnold Takemoto of Scottsdale, AZ who agreed with me there was mercury poisoning from 20+ mercury amalgam fillings in my mouth. Mercury is the 2nd most toxic element and a silver filling consists of 50% mercury, 35% silver... The mercury inside your mouth vaporizes 24/7/365 and attaches to your central nervous system, but notably your jaw-the hardest bone in your body that gets less blood flow. Your mouth has 10x more nerves than anywhere in your body, thus your taste buds. Bureaucratic Medical Associations will not agree with this, but they are the ones who put mercury in our mouths when they knew it was deadly. Of course it is a conspiracy.
He shared a story of a woman he treated who was paralyzed from the waste down, took his detox protocol and had the fillings removed. Within a month she received mobility and years later her muscles have become normal with regular use.
I am documenting my severe dystonia and my path to recovery. I believe it will be an extreme relief for the dystonia community. If you have not yet considered mercury fillings and any dental work or inorganic surgeries then it is time to reconsider.
Bennymang, Fountain Hills Arizona
Replied by Scott
Alabama
10/25/2016

---