Curry Leaf
Posted by T. Srikantharajah (London , UK) on 12/04/2007


Curry leaf (Murraya Koenigi Spreng) protects the liver and the liver cells and is even used as medicinal cure of certain liver diseases, the control of high blood pressure, heart disease, diabetes and high cholesterol especially. It is an excellent culinary herb for fat reduction. Curry leaf not only makes a dish palatable but also adds flavour and nourishment too. Almost every part of the plant,its leaves, the root, bark, petals and fruits are all made use of either in cooking or medicinal purposes. Spicy curry leaves porridge is useful in the control of health problems. Even if stung by a snake, curry leaves porridge is commonly given to remove poison. It was considered a multi-purpose, all time herb.
Replied by apurvo
(maui)
09/26/2022

---
Low Current DC Shock
Posted by Tim Mitchell (Taree Nsw) on 11/22/2016


When in Tennessee our cat was bitten by a 3 foot copperhead snake and her eyelid turned inside out very quickly with the entire side of her head swelling up. I found her very quickly and wrapped her up in a towel (I worked at a vet clinic) and I gave her several pulses from a magneto based DC electroshock unit which we had on hand at the farm. We had used this unit with success for scorpion stings, bee stings and spider bites, and I gave her a good shock on either side of the swollen area. I have never seen a cat move so fast.... she wasn't about to let me give her another dose, so I took her to the farm area vet clinic and gave her some inject-able Sodium Ascorbate (buffered vitamin C) under the skin. The pain left, the swelling went down and within four hours she was looking normal and back outside catching mice. Our experience is that High Voltage (12KV) Low Current Pulsed DC electroshock is safe and has worked well for many things. The treatment is normally applied for about 6 doses as a one shock per dose treatment. If you are shocking yourself it is impossible to give yourself too much of a shock as your hand will jerk away with each dose. Avoid using high powered stun guns as they can cause a localised burn to the skin.
This method of treatment has been used extensively at the hospital Vozandes in Quito, Equador with resounding success for decades. It has been used by Dr Stan Abrams (published in JAMA) with great success on snake bite and spider bite. That is to name a few.
An Italian research team have proved the action of this treatment by showing that the proteins in the venom are broken apart and rendered permanently inactive by the action of the low current DC shock. This has been shown in vivo and in vitro tests. See "Inactivation of Crotalus atrox Venom Hemorrhagic Activity by Direct Current Exposure Using Hens' Egg Assay" and "Inactivation of Phospholipase A2 and Metalloproteinase from Crotalus atrox Venom by Direct Current".
There have been US based studies which have appeared to show this method ineffective, however these studies when read in fine detail and with knowledge of the process, are shown to have been conducted in an improper way which yielded misleading results for the researchers. The Italian studies have now shown what the several doctors which use this technique have claimed all along, it does work. If done correctly it is also safe, in other words, don't hold the shock source on for an extended period of time or do something stupid like hard wiring yourself to the very high powered ignition system of your car..... like one guy did.
This treatment method seems to work for both haemotoxic and neurotoxic snake venoms according to case studies. Most venoms contain very similar types of proteins and it is these proteins which the pulsed DC electric shock attacks, breaking a zinc ionic bond in the protein chain. As a result it has been shown to be effective against many types of bites and stings.
Replied by Tim Mitchell
(Taree Nsw)
11/26/2016

Replied by Kk
(Colorado)
09/09/2017

Replied by Tim Mitchell
(Taree Nsw)
07/01/2018

---
Rattlesnake Bite Recovery Remedies
Posted by Brad Christian (Cool, CA) on 07/11/2019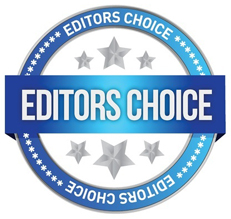 Rattlesnake Bite Recovery Remedies
I bought items for a KIT which was kept on my vineyard/ranch at the shop and the house for rattlesnake bite, after catching four in one month on the property. Neutralizing venom is easy, and I utilize a four stage counter attack below. Most of the items I gathered from Amazon. The ampules of injectable Vitamin C are a bit harder, as the FDA has recognized the power of intravenous/injectable vitamin C and tried to stamp it out. I got mine from British Columbia in Canada after simply doing a Google search on it. The cattle prod was bought at QC Supply.
Any one of these methods would handle the venom, but personally I would use all three to be absolutely sure. That's just me. The vitamin C treatment is consistently used on animals to counter venomous bites. Charcoal has been used to great success again and again. The cattle prod delivers just enough current to slap the venom around, beat it up, and neutralize it and has been used with much success. You don't need a doctor filling your body with ugly ANTI-venom and charging you $40K for the pleasure.
TAKE THESE STEPS AS INSTANTLY AS YOU CAN AFTER BEING BITTEN.
Almost all snake bites go into the muscle, NOT the veins. From there, the venom is absorbed NOT by the blood but by the lymphatic system and spread through the body.
We can solve any venom issue with a four stage COUNTER ATTACK on the venom. FYI, 99% of poisonous snakes in the USA are Pit Vipers (triangle head containing venom glands). The rattlesnake is a Pit Viper.
1. Clean the area FIRST with the alcohol pad, and thoroughly wash your hands. Use a disposable scalpel to cut a small "X" on the fang marks to open them up a bit more IF the wound is not big enough. Opening the wound a bit more just allows the charcoal binder to enter more easily. Activated Charcoal is a binder that latches on to toxins and renders them INEFFECTIVE. Take large amounts of the charcoal paste included in the Kit and spread it IN the wound and ALL AROUND the wound 4-6 inches all over, minimum. Wrap the area with the included rubber tape, creating a poultice around the area. The charcoal will suck the venom to itself and bind to it through the skin. An hour later, wipe this off and apply a new dressing with NEW charcoal.
2. Swallow 4 charcoal tabs included in the kit. We want the charcoal moving through the whole body as fast as possible to bind anything it comes across. This is perfectly safe. Take 2 more every half hour for a few hours.
3. Start using the "cattle prod" electric treatment included in the Kit (blue device). This sounds scary but isn't. It's a fairly light electric shock and this has been used VERY successfully to "shock demolish" venom (black widow, brown recluse, scorpion, snake). It's amazing how FAST you will feel better using this. Several treatments. "Prod" yourself or have someone else do it, and when the body naturally pulls away, that's considered a treatment. Zap the area in different sections, wherever the venom has travelled.
4. Vitamin C is incredible in HIGH DOSES to destroy venom. In fact, intravenous Vitamin C (ascorbic acid) has been used to cure many forms of cancer. So venom is nothing for this powerful antioxidant. NOTE: if you are taking the charcoal tabs, no need to swallow any of the oral Vitamin C, just use ampule of pure Vitamin C and the syringe to inject it directly into the muscle around the bite. Here's how. Clean the area with an alcohol wipe. Take one of the disposable syringes and open it. Open a vial of Vitamin C. Press the plunger down inside the device and then stick the needle into the vitamin C ampule at the top. Suck a full load of that good liquid into the needle. Hold the needle upright and 'flick' the plastic part to make sure there's NO AIR in the needle. Push the plunger a little until you get a drop or two of liquid coming out, confirming that there is NO AIR. Not one bubble…this is very important. Stick the needle into the muscle "near to" or "around" the bite, less than a quarter inch into the skin, up to a quarter inch. Press the plunger firmly and steadily, and deliver the liquid into the muscle surrounding the bite.
Good work. Let the vitamin do "its thing".
Note: about 25% of venomous snake bites are "dry" – no venom. Let's hope yours is.
————————-
If you think that anti-venom given at the hospital is a silver bullet, please educate yourself. Treatment with Anti-venom is massively expensive, often very damaging to the body and some people can have permanent damage to their bodies or come close to death. It is important to know the facts so you can make the best decision for you in an emergency.
A popular 'generic' anti-venom is called CRO-FAB. This drug is $3800 per vial and you can easily need 10-15 vials, depending on your size. There's NO guarantee with CroFab either. There are MUCH better, cheaper and natural ways to stop Venom in its tracks.
————————-
Replied by Cowboy Mike
(Texas)
10/27/2019

Replied by Brad
(NorCal)
12/18/2019

Replied by Tim
(Australia)
02/26/2020

Replied by Kathie Clarke
(Clifton Forge VA)
05/01/2020

Replied by Brad
(Cool, CA)
05/01/2020

Ecosave & Neurotoxins
(Michigan US)
04/13/2022

Replied by nycwriter
(NYC)
08/04/2022

---
Turmeric
Posted by Steph Williams (Danville, VA) on 11/08/2007


I've had great success with turmeric to stop wounds from bleeding. If you catch a slice by the kitchen knife quick enough, the blood will coagulate behind a layer of turmeric. I also add turmeric to a warm water soak with sea salt or epsom salt to draw out infection/inflammation from wounds for my family. I treated our dog's copper head bite with a turmeric poultice. Her leg was swollen and the skin around the 2 puncture wounds was necrotic and oozing and after many soaks and poultices, it healed leaving no scar.
Replied by P Vandervoort
(Houston)
10/07/2014

Replied by Robert Henry
(Ten Mile, Tn.)
10/07/2014

Replied by Om
(Hope, Bc Canada)
10/07/2014

Replied by Mama To Many
(Tennessee)
10/07/2014

Replied by Theresa
(Mpls., Mn)
10/08/2014

---
Turmeric, Coconut Oil, Honey, Castor Oil
Posted by Flower's Mom (Pueblo Of Acoma, Nm) on 09/15/2017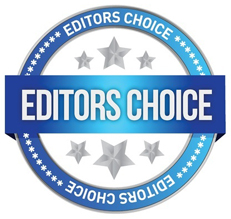 My dog, Molly, got bit by a rattlesnake on the leg just above her foot two nights ago. By the time I saw her yesterday morning, her whole leg was swollen to three times its normal size and she could not bend it or walk. I put a teaspoon each of ground turmeric, organic coconut oil, organic raw honey, a couple pinches of ground black pepper and 2 droppers of colloidal silver into a few ounces of raw ground turkey and mixed it up really well and gave it to her on an empty stomach. She ate it up with no hesitation and laid down. Then I applied a castor oil pack over the 2 puncture wounds and held it there for about 40 minutes or so, during which time she rested. As she was not showing any other signs of distress, such as breathing difficulty, seizure, etc., but was sleeping, I put her in the hands of the benevolent Creator and left for work. I hated to leave her, but I had no choice.
I went home to check on her at lunch time and was thrilled to see her relaxing outside the front door! I mixed up another dose of the turmeric, OCO, honey, pepper and colloidal silver in the ground turkey and gave it to her again. As I did not have time to sit with her to do the castor oil pack, I just put a couple drops on the puncture wounds and went back to work. When I arrived home in the evening she was again outside and got up to greet me when I drove in. The swelling in her leg had gone down some more and it now looked about 2 times its normal size and she did not appear to be in as much pain. She still could not walk so I helped her inside and again mixed up another dose of the same ingredients in the raw turkey and again applied a castor oil pack to the site. She rested comfortably throughout the evening and slept good all night. This morning the swelling in her leg has gone down so that the leg looks almost normal and she can bend it, but the foot is still pretty swollen. It looks like a ball at the end of a stick, but she is starting to put a little weight on it. I will continue to give her the same mix morning and evening until all the symptoms have subsided. I did not expect her recovery to be so rapid, so I am thrilled to share my experience. Thank you again, Earth Clinic, and all those involved in maintaining this wonderful resource! It has been lifesaving for me and my family!
Replied by Mama To Many
(Tennessee)
09/15/2017

Replied by Flower's Mom
(Pueblo Of Acoma, Nm)
09/20/2017

Replied by Flower's Mom
(Pueblo Of Acoma, Nm)
06/06/2018

MRS BRYAN
(TAMPABAY FL IN COUNTRY RURAL AREA)
03/25/2022

---
Turpentine or Kerosene
Posted by Rob (Kentucky) on 08/04/2022


Turpentine/Kerosene -
Pour pine resin turpentine or kerosene over a SNAKE BITE to draw out the poison. A lot of hunters in Eastern Kentucky have reported their hunting dogs bitten by rattlesnakes or copperheads to the head and survived by the use of turpentine or kerosene use to clean the wound and draw out the venom applied every hour.
Turpentine is also used for quick and effective relief from painful wasp and bee stings. Country folklore.
---