Sinus Flooding
Posted by Sugar Krisp (Calgary, Alberta, Canada) on 12/12/2010

I found the most amazing cure for my sinus infection on Cure Zone and think that it should be posted here has well. (I know I haven't been posting long enough to post URL's, but I'm hoping the earth clinic staff can find a way to get this information to the EC community) I have been suffering from a disabling sinus infection for 6 months (including the dizziness and fogginess that makes living a normal life nearly impossible. I have tried all remedies that are posted for sinus infection here, all with moderate relief but no cure. Upside down Sinus Flooding has cured me after only 2 days!! The Sinus Flooding process:

In an empty and clean nasal spray bottle:
Mixture:
3% Hydrogen peroxide (regular pharmacy):
Baking soda: One or two pinches. Kosher salt or sea salt: One pinch. OR I use the pre-mixed saline package you buy for the neti pot. Add about 40 parts of saline sol't to one part H2O2 (in my 3oz nasal spray bottle this is about one cap full)
I place a towel and a tissue nearby and then stand over my sink and point my forehead down into my sink. I forcefully spray the mixture into each nostril to force the antiseptic mixture around any swollen turbinates or polyps. After my Nasal Passages fill up, additional spraying may cause the mixture to come out the other nostril. I make sure that the container tip is firmly implanted in my nose so that it's difficult for the liquid to come back out of that nostril. If it stings, I wait for the stinging to subside and then repeat the forceful spraying, into each nostril, until the sprayer is empty. I keep my head down for a few minutes to let the mixture seep into all areas. A lot of the mixture can foam out of my nostrils, down my forehead, and into the sink. A little messy. I keep my eyes closed so that it doesn't drain into my eyes. I lift and tilt my head upwards, while it's over the sink, and let my nose drain. The discharge can look pretty bloody, foamy and nasty.
Since my nasal membranes have healed, there is much less foam and NO blood. I then stand up and use the tissue to clean my forehead of foam and discharge. I don't blow my nose for a few minutes. This allows the mixture a little longer to do its job with my head in an upright position. For full details I would search upside down sinus flushing. I just looked on Google and the same very helpful article shows 3 times on different websites. A few cautions can be noted for those worried about getting the solution into your tubes. Definitely worth a read if you're getting as desperate as I was.
Replied by Tanya
(Hailey, Id, Usa)
12/13/2010

Replied by Fighting Grandma
(Holiday, Florida)
02/23/2011

Replied by Dave
(Fountain Inn, Sc)
10/02/2011

---
Skin Infection Remedies
Posted by Kay (Jax, USA) on 03/22/2014

Went to Dermatologist to have a strange mole looked at. I was removed for a biopsy (negative). However, now the area is infected. Went back to doc after one week prescribed Cipro and an ointment. I had been cleaning it with hydrogen peroxide and the doc told me this was a BIG mistake. "stick to antibacterial soap and water). Well been on Cipro and ointment for two days and not gone yet. Doc says it may take 10 days because near the bottom of a leg is a hard place to heal. Any suggestions from you all?
Replied by Kathleen
(San Antonio, Texas)
03/24/2014

---
Skin Infection Remedies
Posted by Mary (Tucson, Az) on 07/10/2013

i despareatly need help. My son-in-law has been working for 4weeks, 12 hours a day to refurbish a dog daycare, he has developed a infection in his leg (doctors are not if it is blood or bone infection. He is in the hospital. Tomarrow they are probably going to try to dig out the infection, as he is not responding to iv antibotics. Is there ANY infections that he could have picked up while working at his job site? He and my daughter have only been married a few months. We are terrified and are open to any direction we can search for answers. PLEASE PLEASE HELP.
Replied by Leah
(Philly, Pa)
07/10/2013

Replied by Steve
(Las Vegas, Nevada)
07/10/2013

Replied by Mmsg
(Somewhere, Europe)
07/10/2013

Replied by Prioris
(Fort Pierce, Fl, Usa)
07/10/2013

---
Slippery Elm, Propolis for Mycobacterium Abscessus
Posted by C2k (Westminster, Ma) on 08/04/2018 1 posts


It was 2 years ago that I noticed some red bumps on my arms. I felt like crap, had no energy and they just popped up overnight. They looked like cysts, but I could not pop them, and it was very strange. I went to the GP and he gave me something for Eczema. Next AM I demanded to see a dermatologist. I got an appointment that day, and this Doctor recognized it as Mycobacterium Abscessus. Because it is contagious, a sample was sent to the CDC in my state.
I am very honest and mentioned that I used Bee Venom Therapy to treat my MS. So, I also sent him the bees that I had been using, so they could be tested as well. These also went to the CDC. They were negative.
Then I was sent to an infectious disease specialist who could not hear past Bee Venom Therapy. As far as he was concerned, the bees were the reason for this condition. There are 3 antibiotics that are used to cure this because this is a very hard thing to kill. I was only given 2 of the oral antibiotics. I was told by this doctor that the 3rd antibiotic was extremely expensive (I have insurance) but apparently it would cut into the group profit somehow. (only guessing)
After 6 months I was taken off the 2 antibiotics after a couple of weeks, they began to pop up again. I went back to the dermatologist and he was furious at how I was being treated. He called the infectious disease doctor, and we had a lot of fun on the merry go round.
Then I had an idea. I was wondering what would happen if I used slippery elm bark as a poultice, and added the Propolis (wet) to it. It could act as an astringent and pull out or kill this stuff. And that is exactly what I did.
The next day, where there had been red bumps, with white insides, there were only red bumps. On the inside of the bandages I used, were white lines. The organisms had been killed and were drawn out by slippery elm bark as it dried. My only regret is that I did not save the debris.
I still use Bee Venom Therapy, and I no longer have any issues with Mycobacterium Abscessus. By the time I went to another doctor, by the grace of God, I had already done my experiment and I did show them the pictures.
If you look at this organism under a microscope it looks like white sprinkles you might put on a cupcake. Blown up, my photo had the same structure.
Propolis and Slippery Elm Bark are my 2 new best friends. God is still #1, and I believe that all medicines come from nature. The earth is the Lords and everything in it. I respect doctors and their hard work etc. But sometimes you have to listen to what your body is telling you and since necessity is the mother of invention.......I had to invent...... God Bless
---
Tea Tree Oil
Posted by Rebecca (Cave Spring, Ga 30124) on 12/29/2016


Cure common skin infections with tea tree oil. The miraculous essential oil, tea tree oil is an effective remedy for dry skin. It has various moisturizing properties, keeping your skin healthy. It also has so many anti-viral and anti-fungal benefits for your skin and nails. It may be a better alternative to conventional skin treatments.
---
Turmeric
Posted by Robin (Portland, Oregon) on 06/08/2018


Skin infections:
Making a paste out of fresh turmeric root.. you can use a garlic press or a fine grater.. Apply to infection..if on leg keep elevated...leave on for as long as possible... if on the face, lie down and relax.
Tumeric paste works wonders.
---
Turmeric and Cumin
Posted by Marcus Hale (Makati, Manila Philippines) on 09/05/2016


I have been looking for this combination of turmeric and cumin. I used it with sesame oil for internal and external application for an infected mosquito bite, which produced a skin lesion about 50mm across on my ankle.
The turmeric and cumin was simmered with sesame oil and black pepper corns for ten minutes. The lesion started to heal immediately and disappeared totally in three days. These herbs together are like magic bullets. I am using it now for an abscess on a broken tooth.
---
Vodka and Epsom Salt Soak
Posted by Latoya (Ky) on 02/14/2017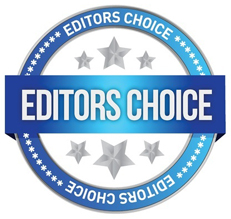 Paronychia Finger Infection
Somehow my middle finger on my right hand became infected near my nail bed. It was very painful and swollen. It kept swelling to where I thought it could just explode. It was larger than my thumb and twice the size of my non-infected middle finger on my left hand. The pain also started to spread to my other fingers as well. To make matters worse I had cut 2 fingers on my left hand while cooking. 😥 So with 3 fingers out of commission and in pain I was miserable.
I researched the issue of my swollen middle finger due to this green line in the infection near my nail bed. Upon my research I discovered it was called Payronchia due to the same green line I found in images on the internet. I came across a remedy for using vodka to soak my finger in. I used enough vodka to submerge my finger in a small glass jar. I kept it that way for hours throughout the day as I couldn't do much else due to the pain anyway. Within 1-2 hours I noticed the puss moved to the outside of my finger instead of my nail bed even though the green line still remained on the skin outside my nail bed. So I soaked it some more then kept soaking it in warm water and epsom salts because the swelling was so bad. I applied all kinds of other remedies like colloidal silver and neosporin when I wasn't soaking it which I'm sure played a role as well. But the most important was the vodka and epsom salts and warm water. Throughout that night my finger hurt worse as I could barely sleep without elevating my finger by keeping my middle finger in the air. 😔😑. But that was the healing taking place.
The next day after my morning shower I noticed at the spot where the pus moved to there was an opening and pus was coming out on its own! I had my Fiancé squeeze the rest out as much as he could. I noticed after 30 minutes the pain started to subside. Since the pus was out I soaked it in vodka again throughout the day to be sure to kill whatever infection was there since there was now an opening which I did not have to make due to the vodka doing this for me.
After soaking with vodka I put colloidal silver in the opening and then neosporin then wrapped with a band-aid then went on with my day. Later that night I soaked in Vodka again for about 1 hr to kill the remaining infection and squeezed out more pus which this time I was able to do myself because my finger did not hurt as bad as before. After soaking I applied aloe vera gel straight from the leaf and after my night-time shower colloidal silver, aloe vera and neosporin and went to sleep. The next day I woke with 80% less pain and 1/3 less swelling. I would continue the remedies until I am 100% healed as infections are nothing to play with.
I refreshed with a new clean jar of vodka just in case. If you don't have all the remedies I had just be sure to have vodka, epsom salts and warm water, neosporin and band-aids to keep out infection.
There will be no need to cut your finger open which was a great help because I feared that if I went to the hospital that's what they would do and my finger was already in pain on a scale of 9-10 especially when I hit it against something. 😨
Do what I did and stay out of the hospital and avoid more pain by not having to get cut open.
Replied by Nan
(New Jersey)
08/06/2018

---