Daily Expectorant
Posted by Ben (Bremerton, Washington) on 03/07/2016

★★★★★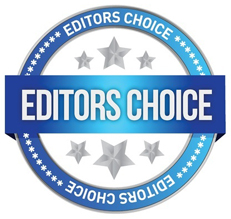 That is a typical response to get nowhere from conventional doctors. The trouble you are experiencing is caused by mycoplasma infection and biofilm in your lungs. Most autoimmune disorders are a not so good response by the immune system at trying a feeble attempt at eradicating this organism. Your lungs fill with fibrosis scar tissue slowly reducing your airspaces. If left untreated you will eventually struggle just to try and breathe. Lucky for you came to the right place.
Now you got some serious home work to do but I will point you in the right direction.
Go to youtube, look up "weaponised mycoplasma" Dr Garth Nicholson, then study serrapeptase a systemic enzyme. Google serrapeptase /pulmonary fibrosis or serrapeptase copd they are very similar. Our lungs are being filled with fibrin. Serrapeptase a systemic enzyme tones down an over reactive immune system and literally eats the fibrin plugging your lungs. Serrapeptase also acts against biofilm and attacks mycoplasma. It destroys biofilm and eats foreign proteins found in your blood that germs require for replication. This is the only known way to stop the disease.
Doctors give steroidal antiinflammatories for this condition. This increases the speed of disease progression since mycoplasma feeds off of preformed sterols.
Next thing go to george eby research and spend a few days there studying gallium nitrate. These two things are 99 percent of what you need to reverse the disease. Other treatments that will help are uvbi, whole body blood ozonation, blood electrification or simply buy a hbot chamber. Blood ozonation kills the mycoplasma that drives the disease. Hbot only slaps it around a bit being much weaker than ozone. Once you learn about mineral solutions like gallium nitrate you will see it is able to help a wide variety of seeming totally unrelated diseases. For example pulmonary fibrosis, cancer, multiple sclerosis, lupus, crohns, various std's, arthritis, and a mind boggling variety of other autoimmune diseases are all helped by one simple mineral solution, gallium nitrate. Yet 99.9% of the world has never heard of it. Drug companies never teach doctors about using non drug items. It competes with their interests. Imagine a cheap mineral solution that cures arthritis for a year or more after a single 90 minute exposure. If this info got out they would go broke. Thank God for Earth Clinic!
---
Daily Expectorant
Posted by Barry (Boise, Idaho) on 03/06/2016

★★★★★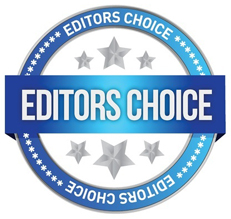 Reply to all but to those in S.A. in particular.
I was diagnosed with IPF in 2008. Incurable disease, unknown cause, no cure and regrettably not much interest from the medical community. I can think of many possible causes: dust, fungus, pollution, second hand smoke (I'm a lifelong non-smoker) or heredity. Actually again nobody except victims pay much attention to why it occurs. I always figure: figure out the cause; figure out the cure ( ah well...). Anyway I've developed several methods to keep myself alive, the best one of course is unpleasant: Taking a worthy expectorant and after loosening the gunk (fibrin, mucus) in the lungs cough it out; this can be exhausting, particularly in the am after it builds up.
Sharing is all we can do, it's such a battle one day at a time. Diagnosed with IPF for 7.5 years and still only 64, it's been grueling for my family. Keep fighting the good fight folks and "live".
---