Grapefruit Seed Extract
Posted by John (Eugene, Oregon) on 07/15/2008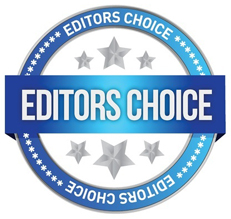 One year ago I was supposedly diagnosed with heal spurs and plantar fasciitis. Doc did not want to acknowledge the symptoms of migrating pain and twitching up the leg and into the body. I would at times catch a cold, and would feel it go into my heel, which would then swell so I could not walk. One day out of desperation, I rubbed GSE on it. The next day the pain was gone. A week later, I felt the pain and swelling come back. Again, over night with the GSE say 12 drops on the bottom of the foot, and it was gone the next morning. Simply amazing. I had not considered GSE but had tried: Iodine, DMSO, H2O2, other essential oils, colloidal silver, heating foot packs, magnesium oil rubs and soaks; some of which helped a small bit, but nothing like the GSE. So take it for what it's worth. And thanks Ted.
Replied by Angela
Sacramento, California Usa
06/11/2010

Replied by Siouxzee
Waterloo, Ontario
10/08/2011

Replied by Judy
Ny
02/15/2015

Replied by Deb
Wyncote, Pa
03/24/2015

Replied by Rob
Va
10/08/2015

Replied by Joan
Chewelah, Wa
01/25/2016

Replied by Linda
Dundee, Scotland
04/23/2016

Replied by Janet
Indiana
04/25/2016

---
High Heels
Posted by Teresa (Morristown, Tn) on 07/22/2015


I've been wearing high heels for a week and this is the first time I've been able to walk with out limping for six months. My plantars fasciitis was so bad I recently had to take a week off work and go to bed. I'd been wearing Crocs with Dr. Scholl's insoles and getting no relief. In desperation, I pulled out an old pair of high heels I never wear anymore and wore them in the house at night, and the next morning the heel pain was almost gone.
Today I'm walking normally and I've begun wearing a pair of clogs that have a two inch heel on them. I guess it really does work for me to stretch the muscles on the bottom of my feet by wearing heels. Hurray!
---
Posted by Trying To Help (Usa) on 02/05/2012

A foot doctor diagnosed a friend of mine with plantar fasciitis and told her to wear high heels for a week. She did and sure enough after a week the plantar fasciitis was healed. Heels work to stretch the foot.
---
Insoles
Posted by Mama To Many (Tennessee, Usa) on 12/26/2015


My 19 year old son said he had pain in the arch of his foot. He said it felt like he had a splinter but didn't think he had one. And then he realized that sometimes he has the same pain in the other foot.
My first thought was plantar fasciitis since his dad and grandmother have dealt with this and many in my family have pretty flat feet. He is on his feet all day (forestry and farming work, so at least not concrete.)
I bought him a pair of insoles with an arch support for under $10. He put them in the shoes he wears all the time.
A few days later he realized that he had no more pain!
So happy for a cheap solution for him!
Replied by Sujata R
Gilbert, Az
06/23/2016

Replied by Mama To Many
Tennessee
06/23/2016

---
Iodine
Posted by Rw (Bluefield, Va) on 09/04/2016


My feet were in pain from plantar fasciitis so bad it was hard to stand for very long. I started taking an Iodine supplement and within a week all pain was gone. I could tell some difference by the third day. The capsules contain 1,000 mcg (that's Micrograms) as a combination of potassium iodide and seaweed extracts. If you start to get acne on your face after starting the iodine, just skip it for a day or two or take every other day.
---
Posted by Sherry (Texas) on 07/15/2016


Plantar Fasciitis is a low thyroid symptom. There are at least 300 low thyroid symptoms. That was one of mine. I did yeast cleansing/leaky gut healing. At the end of the 6 months, my big symptoms went away, they were caused by leakage impacting and inflaming the thyroid. My biggest symptom was anxiety, general and OCD. I think yeast overgrowth happened when I had colic as a baby. I also did Iodine Fulfillment Therapy for 3 months using Lugals 5%. My memory and brain activity improved drastically by the end of the first week on iodine.
Replied by Billie
Alabama, USA
09/29/2017

Replied by Evelyn
Ga
09/29/2017

Replied by Kelly
Ky
08/01/2018

---
Iron
Posted by Rw (Southwest Virginia, US) on 01/28/2015


I think it might be different for different people, but iron was the thing that finally made the foot pain go away. It only took a few days. I'm taking 29mg of Ferrous Fumarate, but I'll probably switch to Gentle Iron after this. It's easier on the stomach and not as likely to cause constipation. Gentle Iron is not a brand; several companies make it. It's Iron Bis-glycinate AKA Ferrous Bis-glycinate (sometimes the bottle just says iron glycinate, but just look for Gentle Iron.) Also before I took the iron, I took some extra Iodine and it helped a little, but when I added the iron, pain went. The kind of Iodine I've been taking comes in two brands that I know of-iThroid and Iodoral and it seems to me a large amount of Iodine so I open the capsule and take about 1/4 of the cap a day. Taking the whole capsule every day caused acne.
---
Lysine
Posted by Leefel (Denver, Colorado) on 07/01/2016


Plantar fasciitis: I tried Lysine also and the next day my left heel pain was gone to my disbelief. That was 500 mg two times a day. What a relief! Worth a try for somebody.
---
Posted by Kristie (Chattanooga, Tn) on 11/07/2011


Recently I started taking Lysine as an immune booster because I have severe allergies. I have had plantar fasciitis since January 2011. It has gotten to the point where my foot feels broken the first few minutes I get up in the morning. After that it mostly feels like a severe stone bruise most of the day. If I sit for awhile and then get up, then I have to stretch it back out again to be able to walk.
Well the day after taking Lysine I got up that morning and was not crippled. It just felt like the stone bruise. I have been taking Lysine for a week now and my foot is feeling 90% better! I'm not sure if it is the Lysine but it's the only thing I am doing differently. I thought I would pass it along so someone else could try it.
---
Magnesium Oil
Posted by Mrsg (Jupiter, Fl, Usa ) on 06/14/2018


I have tried everything under the sun to help relieve the pain including the cortisone shot, ice pacs, prescription anti inflammatory and pain meds and nothing was helping. I heard about the benefits of magnesium chloride but I have a hard time drinking. I search for info to make my own magnesium oil cream (recipe found in Pinterest). I put cream on feet then wear socks at night or whenever I was home. I noticed almost immediate results! The first morning it was not as painful to take that first step. The next day or two more improvement. Within a week I had a business trip that involved a lot of walking. I still took the anti inflammatory pill but still I noticed I was almost pain free in the afternoon!!! Worth trying. I may even cancel my MRI appt since I am feeling so much better.
---
Posted by Pepper (Melbourne, Vic, Australia) on 03/09/2012


I am 55 years, usually in pretty good health and in a healthy weight range. I have had physio therapy, painkillers for heel spur/plantar fascia on left foot for 4 months with no relief and ended up on crutches, it was that bad.
Also suffering from a Morton's Neuroma on ball of right foot thought to be aggrevated by stress and unnatural walking and favouring of left foot problems. Was in a job where I was on my feet all day so possibly what caused or exacerbated the problem.
Well I have just discovered Magnesium oil rub at my health food store (Karma Rub but there are many brands of Magnesium oil to choose from) and day three of using I am off crutches and the pain in my heel/ fascia so much better. Ball of foot taking a little longer but it is definitely getting better. I can't believe it... Wish I'd discovered it months ago! It's a miracle!
I am also going to look into Serra Plus tabs/capsules to speed up the healing process as heard they are very good for my type of feet problems. Magnesium also helps with anxiety which I suffer from so that is an added bonus! Feeling much calmer but it could have something to do with being in no pain!
All I can say is it works for me so it might help you... No harm in giving it a try. Magnesuim Oil!
---
Magnetic Insoles
Posted by Mary (St Petersburg, Fl) on 03/28/2012


Years ago I bought magnetic insoles from a Japanese manufacturer in hopes that it would give me energy. I was not thinking about the pain I felt in my feet when getting out of bed. What a difference they made. By day 3 I was surprised that my feet did not hurt. I stopped using them and now the pain has come back, this time I know it as Plantar Fasciitis. There are studies out there saying it is a placebo effect. I say not, I was not even thinking about my feet, I just needed energy to get through the long days at work. Guess what? I felt better all over and had energy once the foot pain was gone.
---
Multiple Remedies
Posted by Michael (Boston, Ma) on 01/16/2011


i just want to share the experience I have had with heel spurs and the success I've had with some of the advice here. I could feel hard, linear growths or spurs, perhaps calcifications, under my right heel. Very sore to push on and I could feel them rolling a bit under my thumb. There were times in the past 2 years when I could not walk properly or without pain. Perhaps connected to this I developed an injury under the pad of my right foot near the middle toe probably due to favoring the heel area. Then I developed a plantar's fasciitis in the same foot so that the whole underside was practically paralyzed with pain.
I am a 48 year old lifelong athlete with a regular yoga practice and feel like I'm in good health. This was debilitating and I could no longer do many of the things that were fulfilling for me. I read that rest was the only thing to do and tried to rest and ice the foot while trying to stay active. That really wasn't successful.
Then out of frustration I turned to the web and found this site. In just a few days I have seen incredible change. I purchased msm and have been taking 1000-2000mg hourly with no negative side effects, 1000 mg of magnesium daily, 1000 mg b1 several times a day. I have added calcium, I had been taking none. I have been taking 5000iu vitamin d3 daily, sometimes more. A good b complex as well as a good multivitamin. I have also ben drinking apple cider vinegar with some baking soda. Physically I have been applying an apple cider vinegar, baking soda and molasses soaked pad overnight and during the day in my shoe. I have been massaging regularly with coconut oil and applying arnica afterwards. I have also tried some massage with castor oil. I have been doing band stretches on the foot pulling the toes toward me and pressing back against the band. And lastly I have done some weak bleach solution soaks on the foot. In 2-3 days I can feel the area smoothing out and the pain is diminishing.
This is a first report and I am excited by the prospect of fully healing. I realize that I was probably deficient in calcium and magnesium and will make permanent changes there. You can do this with some determination and hands on massage of your own foot. you have to move through the soreness to begin to generate blood flow and healing, breaking down the scar tissue and buildup in the tissues.
Replied by Lilyfoot
Manila, Philippines
01/24/2011

---
Night Splints
Posted by Kimberly (Florida) on 10/24/2016 1 posts


I have had Plantar Fasciitis for over three years. I run daily almost every morning, I also run marathons as well. When I acquired Plantar Fasciitis I still tried to run in the morning until it became unbearable. I wore New balances when running because it seemed the most comfortable and I felt less pain than wearing any other shoe. Once I started wearing night splints I saw lots of relief with the morning pain. it became easier to run in the mornings and with the stretches I performed before my runs my Plantar Fasciitis was gone in about three weeks.
Replied by Mama To Many
Tennessee
10/25/2016

---
Orthotic Inserts
Posted by Joyce (Greenville, Sc) on 04/06/2015 6 posts


I have had terrible foot pain off and on for 15 years. I am very fit and active 40 yr old woman. My pain fit every description of plantar fasciitis. I am typically on my feet 15 hours a day. This last year I had to work on a bare concrete floor everyday for 6 months. That was the last straw for my feet. It got to where I could barely walk across the room. I am very healthy and believe in preventative care and tend to avoid the doctor, and seek natural remedies. Nothing I tried worked. Stretching worked a little. My regular active life just came to a halt.
I had to make my decision on what to do according to how much walking it would require. After 6 more months of suffering, my husband gave me a pair of orthotic type inserts bought on ebay. Nothing expensive...just Wa-- Fi--. anyway. They were not comfortable, but I noticed immediately that my heel pain lessened. I was able to make it on my feet for an hour...then several. Today I made it all day shopping in town! Tired feet, but NOT striking unbearable pain like before. I wish that I would have just gone to a foot doctor years ago and got a decent pair of orthotics...it would have been worth the $$$. I don't know if it is true, but I have heard that if you let foot pain go on long that it can actually lead to bone spurs, because the body is trying to protect an area that is inflamed. In my case it must be that a ligament or something just needed support. I am sure a foot doctor knows the correct answer...but for now I am content with the results.
Replied by Charity
Faithville, Us
04/07/2015

---