Mucuna Pruriens
Posted by Rick (Knoxville, Tn) on 06/20/2009

Mucuna pruriens is a tropical bean and is a natural source of dopamine. Dopamine is intimately connected to arousal. It is also the critical brain chemical in Parkinson's Disease, a disorder that I have dealt with for 17 years.
A group of we PWP were experimenting with the use of Muruna last year and I can attest to its effects upon male libido. But, let's face it, a good glass of tap water can qualify for many men.
What was unusual, however, was that women reported similar effects. As one of the first to notice commented, "I knew something was up when my ex- started loooking good!"
I can't suggest a dosage since the PD has an independent effect that would make such info irrelevant, so you will have to do some trial and error. It can be ordered as a raw powder via Amazon. Since mentioning a specific brand is discouraged here, I will only say that the excellent product which I used was grown in the US, was organic, and was only about $10 to $15 per pound. One caution, the powder is an incredible black stain once it is wet. The only thing that takes it off of enameled steel is oxyclean type remover.
Replied by Jane
(Fort Worth, Texas)
06/22/2009

Replied by Ron
(New Mexico)
11/06/2017

Art
(California)
11/07/2017
1577 posts
Emma
(New Zealand)
01/22/2021

Art
(California)
01/23/2021
1577 posts
Jason
(Mount Vernon NY)
07/04/2022

Art
(Caliufornia)
07/05/2022
1577 posts
---
Multiple Supplements
Posted by Shel (Eugene, OR) on 05/23/2009

So now I have Methyline blue 2.303%, sodium ascorbate 1.69 grams, taurine 1.0 gram and potassium, calcium, zinc and manganese ascorbates 1,000 mg.(combined). What do I do with them?? How much, how often--all together, what?? Any help would be appreciated.
---
Parkinson's Disease: Causes
Posted by Rosemary (Uk) on 10/30/2013

Parkinsons Disease specific causes, which make sense in my sister's case, such as earlier and unhealed foot injuries, are to be found on Google. It's probably best to look at all of them because some so called cures actually make people worse, and especially if they have been taking allopathic medicines for some time.
Replied by Sweetorange
(Larnaca, Cyprus)
11/03/2015

Replied by Zebu
(Montana)
11/05/2015

Replied by Sweetorange
(Larnaca, Cyprus)
11/06/2015

---
Pesticides and Parkinson's
Posted by Earth Clinic (USA) on 09/22/2009

Another interesting article in recent news:
ScienceDaily (Sep. 17, 2009) - Individuals whose occupation involves contact with pesticides appear to have an increased risk of having Parkinson's disease, according to a report in the September issue of Archives of Neurology, one of the JAMA/Archives journals.
http://www.sciencedaily.com/releases/2009/09/090914172528.htm
---
Protein Sources
Posted by Jane (Fort Worth, Texas) on 06/29/2009

I have been seeking a good protein source for my father and family besides meat, beans and rice, etc. Something quick and easy ( I know, nothing good is easy). I asked Ted about it. I asked him about whey. He discouraged whey big time because it makes us have sticky blood. So I know there's got to be more to it than that and when I finally go back and reread his answer maybe he says more but I don't remember right now. At the time I had recently had an experience with my Dad on a lysine trial and it made his blood sticky. So Ted and I had been on that subject already.
Another source I asked him about is egg white protein. He told me that egg whites have high aspartic acid and that he and his don't eat the egg white, only the yolk. I have an egg white protein product in my home and yes it has almost 3000 mg of aspartic acid per scoop and almost 3000mg of glutamic acid per scoop!
So I have these questions about excitotoxins and egg white. I don't completely understand about the problems with excitotoxins in unprocessed food. One thing Ted mentioned is that the egg white is not the food source for the chick. So...anyway I looked around a bit on the net and read where people stated that eggs or egg whites caused them problems.
Does anyone have an understanding of this, especially the part about the egg whites?
Also it was during that time when Ted told me that asparagus is so high is aspartic acid, hence the name.
We ate eggs this morning, with the whites. Its sad to waste the whites I think, but is it really a problem for brain healing? I think it probably is. Can anyone help with this?
Replied by J
(Coloma, Mi)
06/30/2009

Replied by Gavin
(Manganui, Northland, New Zealand)
05/01/2011

Replied by Judy
(New Hampshire)
02/27/2014

---
Reader Commments
Posted by Rich (Boca Raton, Fl) on 05/01/2009

Parkinson's thoughts:
Vitamin D is a fat soluble vitamin, so the heavier you are, probably the more you need. Would a pale-skinned person be low in vitamin d? Perhaps.
Vitamin D3 produces Cathelicidin, which fights lots of bad stuff.
http://en.wikipedia.org/wiki/Cathelicidin
http://www.university-technology.com/details/novel-cathelicidin-based-anti-infective
"The novel anti-infective, in either a polypeptide, peptide or nucleic acid form, may have application as a therapeutic to treat fungal or bacterial infections, including those caused by drug resistant strains, such as E. coli, Salmonella enteritides, Acinetobacter baumannii, Pseudomonas aeruginosa, Klebsiella pneumoniae, Serratia marcescens, Burkholderia cepacia, Staphylococcus aureus (MRSA i.e. methicillin resistant), Staphylococcus epidermidis, Enterococcus faecalis (VREF i.e. vancomycin resistant) and Streptococcus agalactiae, and also against fungi such as Candida albicans, Candida glabrata and Cryptococcus neoformans."
******
I was looking at Michael J. Fox the other day on TV... his neck/thyroid looks destroyed. Since Ted mentioned Thyroid, the Thyroid seems like something worth checking if you have this disease. In his case, perhaps his resembles Hyperthyroidism a bit; just an opinion.
I would kind of like to see a metametrix study (GI effects) on this disease.
Replied by Selinas
(Colombo- Sri Lanka)
07/25/2014

---
Research Articles
Replied by Zark
(Emerald City)
07/03/2017

Replied by Zark
(Emerald City)
07/13/2017

---
Ted's Remedies
Posted by Michelle (Aberdeen, Nj) on 09/30/2009

Ted, my sister is 47 years old and was recently diagnosed with Parkinson's Disease. Please advise on a course of vitamins and supplements as well as a diet plan for her. Please state dosage and time of day to take each vitamin/supplement. Thank you for your time.
Replied by
Ladyliza
(Granada Hills, Ca)
04/16/2012
32 posts
Rodney
(China)
03/25/2016

---
Vitamin D
Posted by Art (California ) on 04/05/2018 1577 posts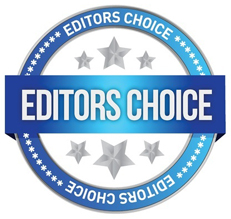 Editorial Note: Art's research on vitamin D is to be found here:
https://www.earthclinic.com/cures/vitamin-d-for-parkinsons.html
---