Master Miracle 2
Posted by Angie (Sparta, MO) on 12/09/2007


My husband & I have been using the master's miracle 2 products. About a week ago I was having a terrible pain in my neck, could hardly move it. I applied the neutralizer gel and the pain went away 90% almost right away. It did come back, but I applied it again and the pain went away again. Also husband has been having terrible stomach pains, I had him start taking the neutralizer liquid a dropper full underneath the tongue and his pain has went away. Also for about 2-3 months I was having a pain on the bottom of my foot that was especially noticable when walking. I applied the gel 2 times and the pain has completely went away.
Replied by Ray
(Calgary)
11/14/2013

---
MSM
Posted by Donald B. (Ma) on 09/02/2015


I would like to comment on a problem that I had with my thumbs and right leg. I have worked construction all my life and was suffering with heavy pain in my thumbs and leg to the point that if I was shopping with my wife I would have to sit down every two or three min. to bring my leg back to life and ease the pain. I started taking a supplement called MSM and within three weeks the pain in my thumbs and leg was gone. I have been taking it for five years now and find that even when I work in the yard doing heavy lifting the pain that I would have normaly have gotten from doing this is no longer a problem.
Thank you for this site, I came here to try and help my honey with her RLS and we will try the bar of soap tonight.
I am 68 and feel better than I have for most of my life. I pray that this helps even if it is only one.
P.S. I take 1 MSM in the morning and 1 at dinner time.
---
MSM
Posted by Joyce (Joelton, Tn) on 11/25/2007 509 posts


To Sandy: For all those other aches and pains - I swear by MSM - this is what our' bodies convert DMSO into. Remember all the controversy over that one. I have been taking it several years with nothing but good results, however I did read on EC where someone said had bad reaction. You can google to read about it before you try. It is akin to sulphur, but I have no trouble with it despite being unable to take sulfa drugs such as Bactrim.
---
Multiple Remedies
Posted by Anon (Anon) on 09/06/2012


I get sharp and aching pain in my lower legs and tight calf muscles. Also vericose veins. It comes and goes. I used to drink a lot of coffee and take asprin. Here are a few things that help:
No caffeine or soda (Coke, Pepsi).
Capsules of CoQ 10.
Ted's lemon and baking soda remedy.
An alkaline diet. Such as eating just peaches or oranges and spinache all day.
No gluten (bread, pasta, cereal, soy sauce).
Yogi brand Joint Tea. (also gets rid of headaches and fatigue) Good steeped with a teaspoon of crushed black peppercorns and drunk hot. The tea is cool mint flavored and the peppercorns are hot :)
A glass of calcium fortified soy milk, a banana and a nap.
[Curcumin supplement]. Maybe take a C and a B vitamin and some Milk Thistle with it.
---
Multiple Remedies
Posted by Anon (Anon) on 02/24/2012


When I drink coffee, my legs hurt that night when I lay down. I'm 5 foot 8 inches, 200 pounds, so adjust accordingly. Here is what works:
On an empty stomach:
Large glass of cold Soy Milk (the kind with calcium, vit. D ect.) with 1 Tablespoon cinnamon mixed in
2 bananas
2000mg Vitamin C (ascorbic acid)
400 IU Vitamin D
700mg potassium gluconate
2 Calcium/Magnesium/Zinc tablets
1 White Willow Bark capsule
---
Natural Painkillers
Posted by TAN KOON PENG (SINGAPORE) on 06/22/2008

White willow bark, devil's claw, Turmeric, cayenne, green tea, feverfew, ginger, kava kava, tea tree oil, cats claw, valerian, cloves oil are useful painkiller. white willow bark works well for all kinds of pain.
Replied by TAN KOON PENG
(SINGAPORE, SINGAPORE)
06/22/2008

---
Nerve Pain
Posted by Gucci (Naperville, Il, Usa) on 08/27/2012

Last three years ago periods were not timely, Dr said have Endometriosis and ovary cyst, later started heelspur and plantar fascitis I am an active standing and working all day. Last two years have been doing yoga and saw podiatrist said need special shoes weraing them still sine wake up to sleep still no cure. Later found Vit D defiecient, have high bp already, found out Sugar was high. Recently found now my nerves are giving pain. No clue what is going on please help.
I am on losartan for bp, taking metformin to prevent sugar, taking gabapentin for nerves because my feet soles are just tingling.
Replied by Mmsg
(Somewhere, Europe)
08/28/2012

---
Oil Pulling
Posted by Bill (bensalem, Pa USA) on 01/03/2008


I have been doing oil pulling for 2 weeks now. I use sesame or almond oil. The first time I did it at night before bed. In the morning, My dry chapped hands were noticeably smoother and more supple. My face has also become smoother. After 4 days, I noticed that a cronic pain that I had in my right side upper back and neck were diminished considerably and I could move my head from side to side without any pain.I originally tried it to relieve my nasal congestion which it does temporarly. I have also seen marked improvement in knee and other joint pain. I will continue to do it daily. I take vitamins and supplements, and see my chiropractor, but nothing has helped as much as oil pulling for my pain.
Replied by Max Nass
(NYC, NY)
02/07/2009

---
Oil Pulling
Posted by Dani (Queens, NY) on 04/29/2007


I have been oil pulling for about 5weeks now. First thing I noticed was my sweet tooth completely gone, needless to say with that came weight loss. Also it is true that your ailments first worsen before getting better. My biggest thing was leg pain from my varicose veins. When I first started OP it hurt for about a week since then I haven't had any pain. Thank you for all your great help.
---
Olive Leaf
Posted by Todayishine (Heavenbound) on 09/18/2015


Let me tell you just take it and see what it can do for you. By E C writer suggestion I was taking it to strengthen my hair. When the olive leaf extract arivived I was not feeling quite to well. I had a pain on one hip and it was now starting on the other side. This pain was only there about two days when product arrived. I took a capsule 400mg in the morning and evening. The pain left right away. ln the middle of the day it tried to come back, but when I got home I took the second capsules and the pain has not returned. I will tell you this carry water with you the Olive leaf extract made me desert thirsty. It is like taking a water pill so be ready to run. I can say it healed before I knew what was wrong.
I just want to suggest that you read up on Olive Leaf and start with a low dose oleuropein percentage, I ordered a low dose by accident. it was 400 mg Olive Leave but about 1 percent oleuropein. Don't laugh, it worked. The strong dose is 20 percent oleuropein - work your way up. Oleuropein is what they say is the healing agent in Olive Leaf. You can aways by the liquid and start off with a few drops at a time to avoid a negative experience.
---
Pimento Oil
Posted by Lady English (Brooklyn, New York, Usa) on 08/14/2011


Pimento is a natural analgesic, therefore numbs pain. Sufferers of rheumatism, arthritis, nerve damage, water retention, fevers, back pain, foot pain, numbness and tingling can all benefit from a herbal preparation containing Pimento. There is one on the market which they call "a complete medicine cabinet in a bottle", because it is an all round pain medication. Pimento oil, with lemongrass, nutmeg, cinnamon and peppermint stopped me getting cortisone shots in my shoulders every 3 months. I still use it for any pain, it really is an "everything" medication without all the side effects of prescription medicine! Pimento Oil is the best!
Replied by Jr
(Coloma, Mi)
08/15/2011

---
Pine Tree Bark Extract
Posted by David (Central, Sc) on 06/15/2012


Let me start off by giving a big cudos to this website. I have been using this site as a "point of reference" for the last 3 years, while trying many of the remedies for various ailments.
Yesterday, I decided to pull out a bag of pine tree bark extract powder that I had procured from purebulk a few years ago. I had not been taking it for sometime. I pulled out my cap machine, some empty veggie caps and commenced to put approximately 400 mgs in each cap. I then took one. My right hand has been giving me fits, particularly the right thumb, for sometime now. Nothing gave evidence of completely taking the problem away for me. Yet, that one cap of pinebark extract has proved to be so encouraging!
The pain today, 24 hours since taking, is probably 85% gone. That is quite amazing to me. Evidentally, one of the benefits of pine tree bark extract is that one dose keeps working for 72 hours... When you cap your own, this turns out to be one of those inexpensive propositions, along the line of humic acid, baking soda, hydrogen peroxide, colloidal silver, dmso, vitamin D3, apple cider vinegar, blackstrap molasses, borax, green tea, . Bentonite clay, etc. (thanks, Ted for all your applied chemistry expertise through the years! ). Thanks again, Earth Clinic!
Replied by Lyleisha
(Jerusalem, Israel)
06/19/2012

Replied by Rob
(Manhattan, Ny)
06/19/2012

---
Pulsed Electromagnetic Field
Posted by Randall (Pioneertown, Caifornia Usa) on 05/20/2011

can anyone tell me if they have used a PEMF machine and if so... what benefits did you get from it.
Replied by Steve
(Las Vegas, Nv)
05/22/2011

---
Rebounding
Posted by Roger (Colorado Springs, Colorado) on 05/12/2011


When I was 62 or 63, I used to get these intense pangs of pain that would last for about 10 seconds and then fade and then come back in 2 or 3 minutes. I would try to watch television, and it was INTENSE. Rebounding took it away. Rebounding does something wonderful. And when I am too tired to go to the gym, and I can at least rebound. I am 65 years old.
---
Rocking Chair Therapy
Posted by Mama to Many (TN) on 09/10/2022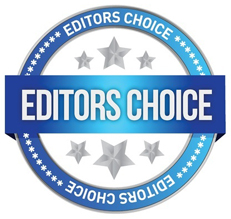 I have had a significant flare up of my bursitis, which has led me to a help that I have never considered.
Yesterday was a lovely day and I went out to the porch to swing and crochet in the sunshine for a little bit. I realized my pain was not bothering me as much. Certainly sunshine and something to do with my hands was a pleasant distraction, but then I considered the rocking.
Parents and caregivers naturally rock and sway to sooth babies and little children. Perhaps rocking is soothing for humans of all ages!
I did a little research and found that studies have found that rocking in a rocking chair has many health benefits.
It helps to decrease cravings of addicts in rehab facilities. It improves balance among the elderly in care facilities, it also reduces requests for pain medicines, and reduces agitation. Rocking can release endorphins, which can help with pain.
For the elderly, rocking in a chair improve blood flow and gives a bit of exercise to muscles.
Rocking chair therapy has also been used to improve outcomes after some surgeries.
My take away is that it makes sense to ensure that the elderly have an available rocking chair. And that anyone, no matter the age, may benefit from some rocking chair time to relieve anxiety, pain, and cravings.
Maybe rocking chairs are a way to restore some calm to our society which has become increasingly frenetic.
Happy Rocking,
~Mama to Many~
Replied by mmsg
(somewhere, europe)
09/11/2022

Replied by Meg
(KY)
09/22/2022

---