Black Seed and Olive Oils
Posted by Zeemag (Abuja, Nigeria) on 07/05/2016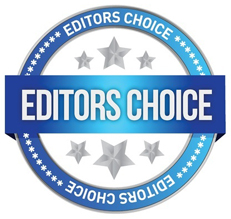 My mother has suffered from back, knee and body pain for more than 10yrs. She had to have surgery on her back 7years ago to ease the pain and she was fine for a few years. She recently began to get the pains again and this time she had knee swelling as well. She would wake up at night very sad and in pains. Sometimes she would shed a few tears of frustration as she didn't want to have another surgery.
One night, unable to sleep from the pain, she suddenly remembered that a neighbour had once told her about a boy who had leg swellings that defied conventional medicine so his family decided to mix equal parts olive oil and black seed oil and rubbed on his swollen legs and he was healed. My mother remembered she had both oils on her dressing table so she got some, mixed and rubbed on her her and knees. WOW! She said that the relief was almost immediate. She said she was asleep in less than half and hour and even over slept the next morning! She hasn't looked back since.
She told me this and I was happy for her but didn't really think about it until I also had serious back and leg pain from walking around so much and lifting heavy suitcases while on a holiday. Things got so bad that I would toss and turn for hours before I could sleep. Then I remembered my mother's remedy and went out to but the two oils the very next day and mixed them in equal parts. Again...WOW! I rubbed it on my back, legs and knees and slept off. I didn't even think about it the next day until around 10pm when I started getting agitated over the prospect of tossing and turning in bed and it suddenly dawned on me that I hadn't spared a thought to my back and knees all day!!! My husband told me that he had been meaning to tell me that I didn't turn or toss AT ALL when I slept that night before and he was pleasantly surprised. I have used it since then too and have been very satisfied.
My husband used the mixture on his swollen calf two days ago and the pain and swelling was down by half after just a few hours. As of this evening, all swelling is gone and the pain is less than 10%. Just google Black Seed oil and its benefits. Its available in most health store. It's an ancient Aran/Asian medicinal oil.
---