Sea Sickness Remedies
Posted by Robyn (Perth, Western Australia) on 02/27/2013

I am about to do a 14 day cruise (first time) but am prone to sea sickness and am worried about being on a ship this long without some good standby remedies. I know ginger is reputed to be beneficial but also would like to be able to take a range of possible cures with me. Would like to hear from the EC community on this one. Thanks.
Replied by Robin
(Rural, Va)
02/28/2013

---
Sea Sickness Remedies
Replied by Mmsg
(Somewhere, Europe)
12/27/2011

Replied by Tina
(Houston, Us)
12/27/2011

Replied by
Timh
(Louisville, Usa)
12/27/2011
2072 posts
Replied by Maria
(Gippsland, Australia)
01/12/2012

---
Sea Sickness Remedies
Posted by Tahiti (Monroeville, Pa, United States Of America) on 06/09/2010

I am going on my first cruise in seven days and would like to know how to prevent sea-sickness. Has anyone had any experience and know what to do to prepare oneself before hand, or what to do if you experience sea-sickness once on board the ship? Any and all advice is appreciated!
Replied by Clarity
(Los Angeles, California, Usa)
06/10/2010

Replied by Tahiti
(Monroeville, Pa, United States Of America)
06/11/2010

Replied by 7zeropoints
(Toledo, Oregon)
06/13/2010

Replied by Tahiti
(Pittsburgh, Pa)
06/14/2010

Replied by Faith
(Pdx)
06/01/2014

---
Slippery Elm Tea
Posted by Vanessa (Arizona) on 11/11/2020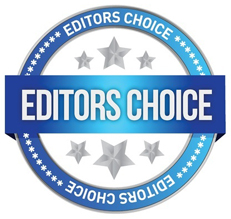 I've been experiencing nausea every night for months. Went to the docs twice, said it could be gastritis or acid reflux.
I was reading up on some Edgar Cayce remedies and his suggestion of slippery elm bark (the loose powder form) is the one remedy that has been helping me.
I put an 1/8th of a teaspoon in a cold glass of water in the morning. Let it sit for a few minutes, stir, then drink.
I've tried nearly every other home remedy and nothing else helped. I figured maybe it could help others out there as well. Cayce also suggested American saffron tea. Haven't tried it but I will be soon.
Note: don't take other supplements 2 hours before or after drinking this as it may hinder absorption.
---
Unsweetened Blackberry Juice
Posted by Beverly (Hart, MI) on 06/27/2009


My family has used blackberry juice for nausea for as long as I can remember. My mother always had some on hand, and most of us have adopted this practice. One of my brothers used it faithfully when he was going through chemotherapy. He said it was the thing that kept him going. He had a very difficult time keeping anything down.
---
Wormwood
Posted by Lauren (Detroit, MI) on 08/02/2021


I don't often get stomach aches, but when I do, I take wormwood. It also treats and prevents nausea, so I'll take wormwood if I'm anticipating nausea as well (like from certain supplements). It is absolutely foul tasting, so if you plan on taking this for when you get sick, you might want to familiarize yourself with the taste first. That said, there really is nothing better for digestive issues.
You can take it as either a tea or a tincture. You can take the tincture by putting a dropperful in a small glass of water. For the tea, I use one teaspoon in one cup of hot water and steep for five minutes. When I have a stomach ache, I won't bother bringing the water to boil since I want to drink it as soon as possible.
---