Apple Cider Vinegar
Posted by Mary (Arcadia, Ca) on 02/05/2017

★★★★★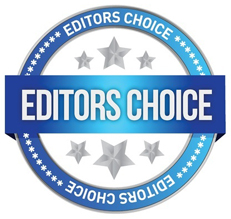 Responding to Sheree's post from 2010 in the baking soda section for nasal obstruction -
Please try snorting some Apple Cider Vinegar. I used to have very bad sinus attacks. I used to use a sheet to keep on blowing my nose then it would become blocked. It finally went away on its own then about 1 year ago it hit me like gangbusters again after more then 30 years. I didn't know what to do so I put 3 drops of ACV in the palm of my hand and mixed it with water, I snorted it up my nose and after a few minutes my nose became unblocked. It burned a little but I felt great. Even the pains in my body went away. Hope this helps you. Please take care.
---
Baking Soda
Posted by Sheree (Hammond, La, Us) on 09/09/2010

Hi I a question for TED. My son is 8 yrs. Old and he has enlarged turbinates in his nose. History of allergies and I have tried diligently to use vit c and extra good everyday liquid vitamins. I always use natural products from the health food store to treat him like bio allers under the tongue for the conditions to make him immune to pollen and mold. The turbinates caused hard breathing at night for months of trying natural remedies, desperate, I went to ENT who suggested 2 month nasal steroids 2Xday 4 sprays. 3 weeks now, no difference in size of turbinates. I am stopping these steroids b/c I feel they are dangerous.
Someone suggested baking soda in his nose on the turbinate with water on a q-tip b/c it is alkaline and he is probably acidic and that the BS will shrink the turbinate. I tried to get it in his small nostrils but decided to mix with water and spray into his nose. Will that hurt him or have any negative side effects on an 8 yr. Old? If safe how much water and BS to mix for the formula? Do you know any way to shrink these naturally or am I on the right track with the BS?
Thanks, Sheree
Replied by Sheree
(Hammond, La, Us)
09/09/2010

Replied by Brooke
(Montgomery, Tx, Usa)
12/09/2010

Replied by Brooke
(Montgomery, Tx, Usa)
12/09/2010

Replied by Umm
(Madina, Madina Province, Saudi Arabia.)
04/03/2011

Replied by Gtcharlie
(Los Angeles, Ca, Usa)
04/03/2011

Replied by Debbie
(Melbourne, Australia)
04/03/2011

Replied by Danilo
(Miami, Fla Usa)
03/07/2012

---
Bi Yan Pian
Posted by Blindedbyscience (Wnc) on 08/01/2014

★★★★★
I've had a worsening blockage of my nasal passages for 2 yrs. Finally it became painful at work, I wondered how I could continue my job. I suspect I have swollen and stiff passages with a chronic upper infection. It alternates sides, only one blocked at a time, really crazy. I don't go to doctors(just work with them). I started this Chinese medicine the day I had to work 6 days in a row. I took one dose a day and from the first day it alleviated the symptoms so that I didn't notice them without apparent side effects. Although when I took them before bed I felt restless so I wouldn't advise that. I'm not cured but so far I guess I was shocked how well this worked. I'm going to look into other TCM. Hope it helps you. Bi Yan Pian or Xanthium and Silor.
---
Churg-Strauss
Posted by Emmy (Palmer, Alaska) on 07/08/2012

My husband battled nasal polpys for three years and was finally diagnosed with churg-strauss syndrome, a type of vasculitis that involves inflammation of blood vessels, an auto-immune disease. It can be fatal if left untreated. He tried everything to rid himself of the polpys, from hydrogen peroxide, to an anti-inflammatory diet, colloidial silver, and nothing helped his polpys except prednisone. He also developed cough-variant asthma a year after the polyps began. In all our research, we hadn't found any answers for him until his health worsened to the point where he couldn't go to his job. Churg-strauss eventually starts affecting your organs and my husband's had just started this stage. Thank God we were sent to a doctor who figured it out. For those suffering endlessly from polyps or cough-variant asthma, this was our answer, which was not what we expected.
Replied by Anita
(Ontario)
03/27/2015

---
Dairy Elimination
Posted by Jennifer (San Francisco, Ca) on 12/02/2012

★★★★★
I've been hesitant to write this post, because I don't want to jinx myself. But this site has helped me in so many ways, I feel compelled to share my success.
I suffered with nasal polyps for about two years. During that time my body was under a great deal of stress from thyroid and adrenal issues. My polyps were concentrated on one side of my nose, and kept me from being able to breathe through my nose at all when lying down. I tried a few of the suggestions on this site without any luck, and had given up for the most part.
But about five months ago I stopped eating dairy and gluten to help my thyroid and adrenal problems. After about two months the polyps seemed to loosen one day, and I felt them drain down my throat. It has been three months since then, and I have not felt any sign of their return. I can't be sure what it was that caused the polyps, but because I have tried cutting gluten before without result, I believe it was the dairy. I only hope that this helps someone else solve their polyp problems. I will never take the ability to breathe out of my nose for granted again.
---
Multiple Remedies
Posted by Linda P (West Midlands England) on 10/06/2013

★☆☆☆☆
My nose has become increasingly blocked over the past few years and is causing great discomfort and breathing problems. No pain, just extreme nasal tenderness and just lately pressure to the front of my head and eyes. It is also causing a painful throat because of inhailing dry air. I have tried the following: Sinus rinses, various nasal sprays on prescription, visits to consultants which included numerous camera insertions. Food intolerance tests, allergy tests, accupunture, reflexology, leaving all dairy and wheat out of my diet and all to no avail. I was told 9 months ago by my ENT consultant that my nose wasn't really blocked but that my brain was sending false messages. I have tried to put up with the situation but life is becoming increasingly difficult and I can't understand why I am in such discomfort if this is really the case.
Replied by Dave
(Fountain Inn, Sc)
10/06/2013

Replied by Linda P
(West Midlands, England)
10/07/2013

Replied by Dave
(Fountain Inn, Sc)
10/07/2013

Replied by Lara
(Mi)
10/07/2013

Replied by Dave
(Fountain Inn, SC)
10/07/2013

Replied by Linda P
(West Midlands, England)
10/08/2013

Replied by Debbie
(Australia)
10/08/2013

Replied by Andrea C
(Wales)
10/09/2013

Replied by
Timh
(Ky, Usa)
10/10/2013
2073 posts
Replied by Linda P
(West Midlands England)
10/12/2013

Replied by Trudy
(British Columbia)
09/12/2014

Replied by Mian
(Lahore, Pakistan)
02/05/2017

Replied by Ngozi
(Minna)
02/13/2022

---