Apple Cider Vinegar, Oil Pulling, Coconut Oil
Posted by Catlin (Austin, TX) on 08/21/2008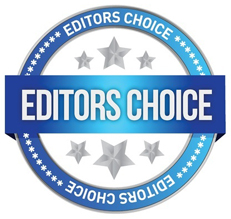 8/21/08 Aging thru Menopause
People always thought my father was our brother because he was blessed with great genetics, looking 10 - 15 years younger than his age and for many years I was the same.
However, when I turned 50, all sorts of aging began to happen. Menopause brought 30 lbs of extra weight, dry, flaky rashy skin, under-active thyroid and bloated stomach, itchy-smelly-flaky scalp, weak tearing nails, diabetes, tinitis, skin rashes, weeping eyes, joint pain, gingivitis with 2 deep gum pockets, hair falling out and not growing, losing hair and eyebrows, lethargy, moodiness, unexplained anger, dark eye circles, insomnia, night sweats, smelly body and breath and the list goes on... Needless to say people were calling me MAAAM and treating me like I was an unattractive old lady. I'm not so vain that I want to be noticed all the time but I certainly did not want to be ignored. Looking for natural skin cleansing remedies, I found your site. Whoa, what a FIND. I have stayed up late almost every night just reading all the testimonials. I have so far tried: VCO (Virgin Coconut Oil), Oil Pulling, and ACV (Apple Cider Vinegar). The results are fantastic: Silky skin, stronger teeth, hair, nails. No joint pain, lessening of tinnitis, no skin rashes, increased energy, body and breath smells great, blood suger stabilizing, losing goiter/thyroid neck, stomach is going down (my husband says), dark spots and eye circles gone, no mood swings, feel happier, lost 3 pounds, teeth whiter and firmer with pink gums (still working on the 2 pockets), scalp itch is receding and my skin looks AMAZINGLY young!--- all of this has happened within these first 10 days! I asked my husband to check out my skin because he knows I constantly battle face rashes and he said, "It looks wonderful with that makeup you have on". I was not wearing any! And guess what? I feel attractive, never mind what others feel, I'm not ignoring ME! 10 days I tell you!
Even as things are getting better, my eyes still weeped and were glazy and itched like the dickins, I didn't want to put anything on them except eye drops which only brought relief for about 30 minutes. So, today I applied ACV onto a cotton ball and lightly swiped my closed eyelids. Instant relief! I could even see better; things were not so fuzzy and the constant redness started disappearing; so, this is a work in progress.
Here's what I do internally: I oil-pull 10-15 minutes every morning and evening. I drink 2 TABLSP of ACV in a mug (8oz) of water morning and evening (thru a straw). Around noon, when my energy usually lags, I take 1 tablspoon of VCO. Interestingly, it cuts my appetite and I find myself eating out of habit, not hunger.
Here's what I do externally: After shower, I spray ACV and water onto my skin, let dry, then apply coconut oil lightly all over, then use a light cologne. I apply ACV with a cotton ball onto my face, let it dry, then dab and rub VCO with water on it. I wear no makeup except filling in my eyebrows (until they grow back), and apply lipstick on top of VCO. Each morning I wake up expecting to see a change-back and I don't. Thanks a whole bunch!
---