Aloe Vera
Posted by Kiki17 (Germany) on 05/29/2021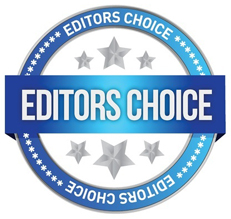 My father has had (wet) macular degeneration for many years now. He has received about 60 injections in the eyes for this. As far as I know the injections are just to slow the progression of the disease, not cure it. As his eyesight was so bad and the injections were not fun to receive, he decided to try putting aloe vera in his eyes (years ago he had read Native Americans used aloe vera for eye problems).
Very quickly he noticed a difference, and when he went for the next check up the doctor said he didn't need an injection this time. The following check up he didn't need one either. That was about 2 years ago now, and he hasn't been back since because his eyesight has actually improved!! For example, he says he can now read the number on the bus when it comes toward him (he doesn't need to ask someone) and he can see more in general. Recently I saw him read large numbers on a page with his glasses on - an impossibility a few years ago!
It is important to get the plump, slightly soft, fleshy aloe vera, rather than the larger, more firm variety which has flatter leaves. My father couldn't use the flatter leaf variety, it stung in his eyes whereas the softer one feels good in the eye. He just squeezes some of the juice into his eyes every day. I do not recommend the bottled aloe vera because it is not fresh.
I really do hope this helps someone because this has been incredible for my father and for our family. Slightly improved eyesight when that did not seem possible, and no more injections.
Replied by Laurie
(Orlando, Florida)
06/09/2021

Replied by
jonathan
(MA)
06/09/2021
3 posts
Replied by Marta
(Portugal)
06/09/2021

cjuan
(Malaysia)
06/09/2021

Replied by Naz
(Edmonton Alberta)
06/09/2021

Replied by Cherrybb
(Sydney Australia)
06/09/2021

Replied by cjuan
(Malaysia)
06/09/2021

Replied by Asha
(London UK)
06/09/2021

Replied by rubye
(ca)
05/07/2022

---
Avoid Turmeric
Posted by Carolyn (Renville, Mn) on 12/01/2012

My Mom suffers from macular degeneration. She can't take nsaids because of that, but she thought it would be OK to take turmeric for her allergies. 4 days after she started she had an eye bleed & is now blind in that eye. I can't remember exactly what she said, but the reason turmeric works for allergies is because it does something to your blood. Be aware.
Replied by Barbara
(Sc)
04/22/2015

angelica
(usa)
02/12/2021

Replied by Om
(Hope, Bc Canada)
04/22/2015

Replied by Lois
(Pennsylvania)
06/03/2016

Replied by Linda
(Co)
11/08/2017

Replied by Mmsg
(Somewhere, Europe)
11/09/2017

Replied by Janet
(In)
11/09/2017

Replied by Betty K.
(Barrie, Ontario)
11/29/2017

Replied by Rsw
(Oh)
11/29/2017

Replied by Mariah
(Atlanta)
11/29/2017

Replied by Teresa
(CO)
06/09/2021

---
Betaine HCL
Posted by Beautifuloregon (Medford, Oregon) on 02/14/2017


Macular degeneration and acid reflux have been linked together. Studies confirm if you take 'Betaine Hydrochloride' with each meal, the acid reflux is gone. If you have acid reflux, you need more acid in your stomach, not less. Taking antacids makes the problem worse. Your body is saying it needs more acid to digest your food.
Replied by Karen
(Fort Worth, TX)
02/01/2022

---
DMSO
Posted by Jony P. (United States) on 09/09/2019


Unless I'm mistaken, I see no mention of DMSO on macular degeneration on this page of posts. DMSO mentioned as highly effective treatment & cure in classic literatures, by Dr. Stan Jacob, Dr. Morton Walker. Fairly new book by Archie Scott, "DMSO Handbook for Doctors" also mentioned the great results with DMSO which has many many other health benefits & absolute safe proven historically.
---
Lutein
Posted by Gloria (michigan) on 04/02/2022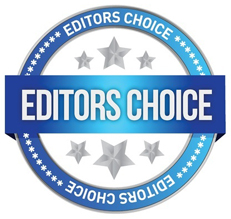 My Mom had non treatable macular, had lost sight in the left eye and it had moved into the right eye along with glaucoma. Our Ophthalmologist said to take 40mg of straight Lutein which I purchased thru Puritans Pride. She took it for the summer, it reversed the macular in the right eye, no more glaucoma and she got sight back in her left eye. She passed away a few years later, I started taking the 40mg Lutein once a day and my eyes got so better that I went from the glasses I had in 2020 back to 1995. I just got my eyes reexamined, and she was shocked at how my sight had improved.
Replied by Susan
(Florida)
04/03/2022

andri
(naples)
04/03/2022

Replied by Aurora
(Mason City, LA)
04/04/2022

Cfitz
(Georgia)
04/06/2022

Replied by Uncertain
(LA)
04/06/2022

Art
(California)
04/07/2022
1341 posts
sara
(the beaches)
04/07/2022

Uncertain
(LA)
04/07/2022

---
Lutein
Posted by Heather N (Edson, Ab, Canada) on 07/25/2011

Hi there, I was diagnosed with mild Macular degeneration and prescibed a supplement with vit A, C, E, zinc, copperlutein, Zeaxanthine. I developed a huge allergic rash after several days and think perhaps it's the lutein from marigolds. Am also a type 2 diabetic.
Anyone have suggestions as to another source of lutein 10mg a day from another source. All supplements I have seen are from the marigold source.
Replied by Jean
(Denver, Colorado, Usa)
07/26/2011

Replied by Heather N
(Edson, Ab, Canada)
07/27/2011

Replied by Ray
(Calgary)
01/24/2013

Replied by Ray
(Calgary, Ab)
01/24/2013

Replied by Ariel Gail
(Wa State)
05/05/2015

Replied by Gert
(Al)
05/06/2015

Replied by Azuka
(Michigan)
10/02/2015

Replied by Bryce
(Denver)
05/08/2017

Replied by Kate
(Raleigh, Nc)
07/26/2017

---
Saffron
Posted by Scienceview1 (Westmount, Quebec) on 03/04/2013


Yes, if you find high quality saffron from a trusted shop, it will do the job of delivering the best anti-oxidants and cell-protective constituents. The daily dose needed is 20mg everyday. You can use it as a tea or just add to your food. Other forms of saffron in pill or capsules are available in the market, but make sure of the quality of saffron.
Also make sure your diet includes other eye health igredients such as lutein from kale or spinach and vitamin C. Also, smoking increases risk of age-related macular degeneration. Reduce alcohol consmption, do exercise, and limit exposure to intense light or starring too long at computer screens. Also make sure your blood cholestrol is under control. Health dieat, exercising and no smoking are key for maintaining healty eyes.
---
Saffron
Replied by Scienceview1
(Westmount, Quebec, Canada)
02/26/2013

Replied by Carol
(San Francisco, Ca.)
02/27/2013

Replied by Scienceview1
(Westmount, Quebec, Canada)
03/06/2013

Replied by Scienceview1
(MontrÉal, Quebec, Canada)
03/10/2013

Replied by Nezhad
(Montreal, CA)
04/27/2014

---
Spinach
Posted by Marsh (Denver, Co) on 05/26/2013


SPINACH FOR MACULAR DEGENERATION - We just had a dinner party last night and an elderly gentleman from S. Africa told of us his brother-in-law who had severe macular degeneration. A nurse at the hospital passed along information for him to ask his doctor. After speaking with the doctor he decided to forego his quarterly eye injection. Instead, he began eating 2-3 tablespoons of slightly steamed/cooked spinach 3 times a day. His brother-in-law is now able to see, driving and woodworking. He said had he not seen it for himself, he wouldn't have believed it. I haven't any proof, but a few bites of spinach daily shouldn't hurt anyone. I hope it works!
---
Supplement Cautions
Posted by Mona (Calgary, Alberta, Canada) on 08/25/2011


Warning

Re Fernando from Hamilton blog 0l/23/2008: I wish to add a few cautions re the list of supplements for macular degeneration and caution people with certain health problems to always do further research and also seek advice of a naturopathic doctor prior to taking supplements - cancer patients should not take Vitamin E; smokers/ex-smokers should not take beta-carotene; nor should anyone on blood thinner medication be taking vitamin E.
Mona
Replied by Preston
(Yarmouthport, Ma)
08/25/2011

Replied by Daisy
(Sf, Ca)
08/26/2011

Replied by Gavin
(Manganui, Northland, New Zealand)
08/27/2011

Pam E.
(Southern California)
01/18/2021
50 posts
Replied by Tammy
(WI)
06/12/2021

---
Supplements
Posted by Shary (Centennial, Co ) on 08/28/2010

A combo of CoQ10, Acetyl-L-Carnitine, and fish oil has been shown in several studies to both halt and partially reverse vision problems caused by macular degeneration. The info is available online.
---
Supplements
Posted by Fernando (Hamilton, Ontario, Canada) on 01/23/2008


Macular Degeneration Reversed!!
Hi everyone, My grandmother is 71years old and has had The dry type of Macular Degeneration for over 5 years, every year it got worse. The dotors told her there was nothing that could be done, basically sending her home to go blind. So I decided to do a ton of research on the subject. I read a bunch of books and many studies on the net of how people have stop and in most causes reversed MD and other common eye dieseses. I also purchased Dr. Lorraine Days CD on MD. All my research basically said the same thing. High intake of dark green vegtables(spinach, broccalie,kale,ect) and orange coloured veggies(carrots, can remember the others) are high vitamins that are vital to eye repair and maintenance. Knowing that my grandmother wasnt going to change her diet dramatically, I opted to get her high doses of the same suppliments found in those foods. This is what I got her to take daily.
1.Lutien and ZEAXANTHIN .........Highest doses available
2.selenium.......................Highest doese available
3.Vitamine C.....................Highest does possible(up to 4000mg, youll know ur taking to much if you get diarria)
4. Beta-Carotene.................Highest doses available
5.Zinc...........................Highest doses availble
6.Vitamine E.....................Highest doses available
My grandmother took this everyday for 4-6months, and last week she went back for her normall eye checkup to see her progress, and sure enough, not only did the macular degeneration stop but her eye sight has improved, and they said that her lense wasnt thinning but instead was getting thicker(Im not sure if they said the lense or the retina, or something else, I apoligize) This was only after 4-6 months of use. So needless to say we are all very Happy and excited, and I have proved to myself that the body can heal itself when given the right tools, that less than what I can say for the doctors that told her there was nothing she could do. PLEASE TRY THIS IT REALLY WORKS, Im not a doctor, but Ive done alot of research on the subject. Please just double check with your doctor or nutricenist about these vitamins before taking them in HIGH DOSES. I want to pass this on so others can help themselfs when no one else seems to be able to. Fern
Update to this, it has now been two years, and two more check ups, and every year her eyesight continues to improve. IT IS ACTUALLY REVERSING!!!
Replied by Lana
(Texarkana, AR)
05/20/2008

Replied by Serge
(Chateauguay, Canada)
08/26/2008

Replied by Fernando
(Hamilton, Canada)
09/29/2008

Replied by Mary
(Saratoga Springs, NY/USA)
03/10/2009

Replied by Andrea
(Ontario, Canada)
03/10/2009

Replied by Renee
(Torrance, CA)
06/20/2009

Replied by Lorraine
(Cairns, Queensland, Australia)
09/22/2010

Replied by Tom
(Regina, Sk)
09/23/2010

Replied by Val
(Former Cairns Resident, Vic. Au)
09/23/2010

Replied by Lorraine
(Cairns, Qld, Australia)
09/24/2010

Replied by Jerry
(Durham, Nc)
08/07/2011

Replied by Azuka
(Michigan)
10/02/2015

Replied by Sarah
(Los Angeles, Ca)
01/31/2016

Replied by Cheryl
(Carrollton Ga)
09/21/2016

Replied by Art
(California)
09/21/2016

Replied by Tony46
(Toronto, Canada)
11/03/2016

---