Aloe Vera
Posted by Kiki17 (Germany) on 05/29/2021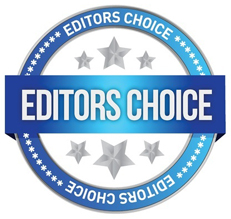 My father has had (wet) macular degeneration for many years now. He has received about 60 injections in the eyes for this. As far as I know the injections are just to slow the progression of the disease, not cure it. As his eyesight was so bad and the injections were not fun to receive, he decided to try putting aloe vera in his eyes (years ago he had read Native Americans used aloe vera for eye problems).
Very quickly he noticed a difference, and when he went for the next check up the doctor said he didn't need an injection this time. The following check up he didn't need one either. That was about 2 years ago now, and he hasn't been back since because his eyesight has actually improved!! For example, he says he can now read the number on the bus when it comes toward him (he doesn't need to ask someone) and he can see more in general. Recently I saw him read large numbers on a page with his glasses on - an impossibility a few years ago!
It is important to get the plump, slightly soft, fleshy aloe vera, rather than the larger, more firm variety which has flatter leaves. My father couldn't use the flatter leaf variety, it stung in his eyes whereas the softer one feels good in the eye. He just squeezes some of the juice into his eyes every day. I do not recommend the bottled aloe vera because it is not fresh.
I really do hope this helps someone because this has been incredible for my father and for our family. Slightly improved eyesight when that did not seem possible, and no more injections.
---