Kerosene  
Posted by Carla (Las Cruces, USA) on 04/07/2007


Don't use it unless you are desperate but it definitely works in one application. I had long hair and got lice on a trip to India. There were no shampoos for it where I was, local people were just shaving their heads to deal with it. I was determined not to return home with lice (and to keep my hair), so I got talked into washing my hair in kerosene. Be Careful to keep it off your skin, it got on my sunburn --- ouch!
I said not to use it unless you have to because it's bad for your hair.. I had to have my hairdresser put on all kinds of special conditioners to get my hair back to normal.
---
Lemons  
Posted by lacey (wilmington, nc) on 12/03/2007


Lemon juice really works for lice. I poured some on my head and 5-7 lice bugs came out!! lemon juice is the key!
---
Listerine  
Posted by Bugs Be Gone Soon Please (Pittsburgh, Pa) on 08/12/2011


48 hours and no itching, no bugs. Going to do it for 2 hours with shower cap tomorrow just to be ultra safe but looks like listerine worked for us! Finally, a solution.
---
Posted by Bugs Be Gone Soon Pleaes (Pittsburgh, Pa) on 08/11/2011


I had called our ped after nix and rid did not work completely (found one bug and still had occasional itching, ugghh! ). They told me to do the mayonaisse overnight, but we had plans to do a family zoo trip the next day. After internet research , thought I would try the listerine first and then do teh mayonaisse the next night when we would have more time in the morning to wash it out. I left the listerine in all night though, had the shower cap on her from 10pm -3am. Washed her hair as usual in am and cannot find anything in her hair, no itching, much easier than mayonaisse and not a scratch the entire day. So will see what tonight brings, if no itching may just repeat the listerine again to be certain.... just seems much easier to wash out and much easier for younger child to tolerate than the thick, mayo.
---
Posted by Cristina (La Coruna, Spain) on 04/21/2011


My daughter brought home lice from school a few weeks ago and all the family got them. We tried products from drugstores and supermarkets and they were no use.
Then one day someone told me about Listerine and vinegar, great!! And it doesn?t even feel cold or itchy on your head.
What you do, is you pour Listerine (I used the blue one) over your head making sure it's all over. Then you put a shower cap on and wait for 2 hours. After that you rinse your hair with water (you?ll find some of the lice dead). The next step is to rinse your head thoroughly with white vinegar (this helps to get rid of the nits) and massage well. Rinse again with water.
Then you just wash your hair normally with shampoo and conditioner. I always add a few drops (5 o 6) of tea tree oil to the shampoo, this helps them NOT come back at school!
Our hair is very shiny and clean, and we are at last rid of the plague.
---
Mayonnaise  
Posted by Iowama (Pella, Iowa/usa) on 06/29/2011


Thank you for your forum on headlice. My granddaughter's headlice have resisted both the an OTC and an RX treatment, but they succumbed to mayonaise. I applied it as per a you-tube video, using plastic wrap and having her wear it for several hours. I did as complete a wash and rinse as a 2 year old will allow, but the hair still looked a little dirty. I found the nits slid off more easily than with the 2 previous treatment tries. I repeated 2 days later and am continuing to check for nits. Great results!
Replied by Iowama
Pella, Ia
07/16/2011

---
Posted by Haley (Ann Arbor, Michigan) on 12/15/2008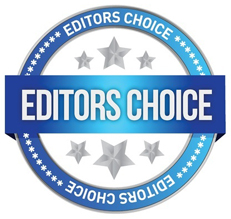 I got lice after taking care of my friends sisters children, and she failed to inform me her little girl had lice. A week later my scalp was so ITCHY! I heard from my friends mother who lives on a farm to apply MAYONNAISE to your hair! So I went to the refrigerator, grabbed the already opened jar of MAYONNAISE, dipped my hand into the pungent condiment, and applied it to my scalp. I soaked my hair and if you've ever dyed your hair you'll know how to apply it. Do the scalp first and work to the ends, make sure to saturate your hair and if you have a hair net wear that. I kept it in for about ten minutes and washed it out. The lice were dead!
A year later my little sister got lice, and we used the same remedy. Except hers came back because with the split visitation her father didn't wash the bedding at she contracted the bug again. But it works! Using it a second time for her did the trick! Best of luck!
---
Posted by Cat (Harrisvill, WV) on 01/25/2008


Cat here! Mayonnaise for head lice: We live in rural WV. Head lice come up from time to time in these hills. Rather than use the expensive, extremely toxic poisons that are sold. We use mayonnaise (the real stuff). Slather enough to coat all your hair,wrap your head in a plastic bag and let be for about two hours. Wash out and comb with a fine tooth comb. Then shampoo, you won't need conditioner. Repeat in a few days. Wash all clothes and linen in hot, hot water. I would expect that homemade mayo would work just as well, but never tried it.
---
Mayonnaise and Vinegar  
Posted by Sara (Rockford, Il ) on 12/28/2010


Mayo instead of miracle whip for at least 4 hours (plasic on head) rinse it out then rinse with vinegar, this will loosen eggs and get rid of the grease from mayo.. Repeat in 5 to 7 days
---
Posted by Rika (Riverside, Ca) on 10/10/2010


We recently had head lice and our whole family did each a mayonnaise treatment( w/ some ACV added) on our heads. We covered our hair and head w/ a plastic cap. After 30min - 1 hour we washed it out again. I washed only the pillows thinking we will do a deeper treatment w/ the "real " stuff from the health food store later. But it wasn't even necessary. I bought a metal lice comb and combed our hairs through w/ it every day or every other day until no more lice hatched. ( This was esential) This was so much easier to deal w/than flees( and I have very long hair up to my hips). I only washed the clothes we had worn the last few days( because lice can live for 2 days away from its host), but that was it.
---
Mineral Oil and Vinegar  
Posted by Charlotte (Federal Way, WA) on 11/16/2007


I have had long hair since I was a teenager and worked for 6 and 1/2 years as a residential counselor with young children. I would freak out every time any of the kids got lice and would immediately use that horrible shampoo from the drug store to try to keep from getting it. That stuff is totally toxic, kills my hair, gives awful dandruff, etc. One day, I was reading a parenting magazine to get ideas for arts + craft projects and noticed an article on lice treatment. Several months later my little sister (who was living with me at the time) came home with lice, and it was bad. I could see them jumping off her head and her hair was also long! I remembered the recipe, used it, and will swear by it from now on.
It consisted of first saturating the hair with mineral oil and vinegar (4-to-1 mix). Leave it in an hour, then lightly rinse it. Do not shampoo or try to remove all of the mineral oil yet. Instead, put on a shower cap overnight. Rinse out after 24 hours and utilize a vinegar rinse again while using a fine comb to remove as many nits as possible. This is a miracle cure for long-haired folks. I believe they said it works because the oil suffocates the bugs and the vinegar dissolves/loosens the glue that holds the nits on. Hope this helps somebody!
---
Multiple Remedies  
Posted by Nante (Germany) on 09/27/2014


Want to get rid of lice in once? It requires a lot of work but pays off.
1. Wash your hair with tea tree shampoo or if you have none add tea tree oil to shampoo
2. Put as much coconut oil in your hair as you can fathom. wait 2 hours
3. Comb, comb, comb with a fine lice/flea comb (i used my pets flea comb after disinfecting). This is really important. divide your hair up in partitions to make sure you have had each section. After each stroke dip the comb in hot water with vinegar and brush with an old toothbrush. Keep combing until the comb is clean.
4. Wash again with tea tree. use also vinegar with your wash to kill eggs.
5. Apply new coconut oil and leave it in for two days. keep combing every day.
6. Sleep with a shower cap. put a towel on your pillow that your replace every day.
7. Meanwhile: take out all of your bedlinnens, all coats, scarfs and clothes you have been wearing. Put them in separate closed bags. Spray vinegar in the bags. Wash them as soon as you can. keep them closed and in quarantaine until you are ready to wash.
8. Add baking soda and/or vinegar to your laundry to kill lice & eggs.
9. Wear clean clothes every day for 3-5 days depending on the severity of your infestation. add the dirty clothes to the separate, closed bags. keep the laundry separate for a week.
10. Steam clean your home, mattrasses, pillows, blankets, laundry basket and clean your whole house thoroughly. don't forget the wardrobe, cloth hangers! Replace the vacuum bag. if you don't have a steam cleaner use vinegar everywhere and let it soak for a while.
I know this is a lot but it will get you rid of the lice in ONCE!
---
Posted by Kate (Nebraska, US) on 07/14/2014


I discovered a horrid infestation on my son yesterday. The thousands of nits were too difficult to remove and he requested his head shaved. I had already treated and we washed everything in hot water, etc...once it was all over I got to thinking...with an infestation that large (and it was awful)...why did I not have one nit or bug? In the last several months I have taken to not shampooing (maybe once every week or two, as I am preparing my scalp for dread locks) so I should have been infested too. Then I remembered. I was worried about getting a fungus from not shampooing so I have been spraying a home made solution in my hair every day. Distilled water, Aloe Vera Gel, Sea Salt, Fractured Extra Virgin Coconut Oil, Tea Tree Oil, Lavender Essential Oil and Lemongrass Essential oil. Now that I've been reading this forum, I understand exactly why my head is so clean. My son has now taken to spraying the solution on his bald head ;) Good Luck all!
---
Posted by Punky Ramone (Quezon City, Philippines) on 09/20/2012


Im 42 years old american been living all over the pacific and asia including philippines from 2004-2005. Since my wife is filipina. Left went to saipan then to u.s. 2008 back and forth between u.s and philippines til 2011 where we started business until july 2012 we never had problem with head lice. We still dont know where we got it but being a devoloping country could have been anywhere. This I do know 1st and formost get out all the bugs and nits u see using a very fine comb and a white tshirt on the floor. The ones that come out that are moving give them a good squezze u will here them pop. Then burn the tshirt. Second use tea trea oil mixed with shampoo. Comb again next day take a day off. Then use eucalyptus oil. Dont dilute at least the eucalyptus oil we have in philippines leave on 30 minutes wash out with shampoo. Repeat 3-4 times and get used to the smell of eucalyptus coz u can wash the oil out ur hairs not oily but the smell stays nothing u can do deal with it. Besides its not a bad smell alternate tea tree and eucalyptus every other day for 2 weeks. Lice gone but if you dont remove all the bedsheets and pilow cases all this treatment is pointless. Best to get your bedsheets to a commercial dryer and set it as high as possible after washing in clorox if they are not colored if colored wash in borax then dry on highest setting and vacuum everything hope this help
---
Posted by Seahorse (Arlington, Va) on 07/06/2012


My daughter who is 6 had lice my son then got them and my husband the only reason I think I did not is because I dye my hair. I used mayonaise with olive oil in it you can buy it that way, left it on their heads for the day, and washed the hair a couple of times used a conditioner that I mixed with tea tree oil, lavender oil, peppermint, rosmary and eucalyptus oil. I also made a misture that I spray and leave in the hair too with those oils and either argan oil or olive oil just a cap full in one of those bottles of detangler spray. Then, I make sure to put gel in and no more lice! This killed them and prevents them!
---