Mayonnaise
Posted by Iowama (Pella, Ia) on 07/16/2011


I just wanted to follow up on my previous post. Although I do continue to check for nits from time to time, both my Granddaughter and I are now free from headlice. I alternated treatments between mayonaise, a generic OTC lice treatment containing pyrethrin, and olive oil. Assuming that her head contained lice of several hatch dates, I treated us both whenever I caught her scratching, which turned out to be 4 times a week. A friend suggested that the lice might be hatcing and alive in my carpet, surviving on skin cells they found there. I began to think of a newly hatched louse as being light as a speck of dust and easily transported and so I turned off the air and did a more thorough vacuum of every bit of the carpet and upholstry along with hot-mopping the flooring. Early on, I had ordered a good quality metal comb and I boiled it and all hair implements after every use. I hope someone finds this helpful.
---
Mayonnaise
Posted by Haley (Ann Arbor, Michigan) on 12/15/2008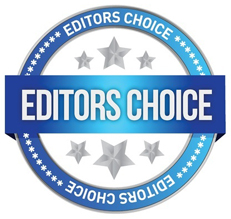 I got lice after taking care of my friends sisters children, and she failed to inform me her little girl had lice. A week later my scalp was so ITCHY! I heard from my friends mother who lives on a farm to apply MAYONNAISE to your hair! So I went to the refrigerator, grabbed the already opened jar of MAYONNAISE, dipped my hand into the pungent condiment, and applied it to my scalp. I soaked my hair and if you've ever dyed your hair you'll know how to apply it. Do the scalp first and work to the ends, make sure to saturate your hair and if you have a hair net wear that. I kept it in for about ten minutes and washed it out. The lice were dead!
A year later my little sister got lice, and we used the same remedy. Except hers came back because with the split visitation her father didn't wash the bedding at she contracted the bug again. But it works! Using it a second time for her did the trick! Best of luck!
---
Mayonnaise
Posted by Cat (Harrisvill, WV) on 01/25/2008


Cat here! Mayonnaise for head lice: We live in rural WV. Head lice come up from time to time in these hills. Rather than use the expensive, extremely toxic poisons that are sold. We use mayonnaise (the real stuff). Slather enough to coat all your hair,wrap your head in a plastic bag and let be for about two hours. Wash out and comb with a fine tooth comb. Then shampoo, you won't need conditioner. Repeat in a few days. Wash all clothes and linen in hot, hot water. I would expect that homemade mayo would work just as well, but never tried it.
---