Nettles
Posted by Rosemary (Kitchener, Ontario) on 02/04/2016

★★★★★
In the spring of 2015, a 85 year old lady, was diagnosed with leukemia. She refused a bone marrow confirmation of diagnosis and the recommended treatment with Chemotherapy. The oncologist said she would likely not live 3 months, but scheduled a 6 month follow up appointment.
This lady began a daily regime of nettle tea, about a litre a day, eating the boiled nettles, and also made syrup form fresh nettles, taking a few tablespoonfuls a day.
When this lady attended the 6 mth appointment, the oncologist expressed shock to see this woman and disbelief that she was still alive. Her recommendation was to 'continue what you are doing, because it's working'. the lady's blood work had returned to normal!
This woman claims to have helped friends with advanced cancer to stay alive and thrive, taking her tinctures or teas as long as they used nettles daily. However, both of her friends stopped using the cure after 2 yrs, upon feeling so improved. Within 6 mths they were both overcome with cancer once again.
My friend, now 87yrs of age, continues to prosper and work industriously every day while using nettle tea and tincture.
Wishing good health to all.
Rosemary
Replied by
Faeqa
(Amman, Jordan)
02/05/2016
67 posts
---
Papaya Leaf
Posted by Kevin (Plymouth, In) on 08/16/2013

★★★★★
I have CLL and also have excellent results to increase low platelet counts with Papaya Leaf Extract. I have had jumps in the tens of thousands over a few months-most recently from 20,000 to 80,000.
Replied by Pam
(Alabama)
08/18/2013

Replied by Absaruddin
(Karachi, Pakistan)
11/13/2014

Replied by Kevin
(Plymouth, In)
12/21/2014

Replied by Macel
(Philippines)
09/08/2015

Replied by Bill
(San Fernando, Philippines)
09/08/2015

Replied by Laura
(Pennsylvania)
09/10/2015

Replied by Anna
(Europe)
12/30/2016

Replied by Lydia G.
(Ny)
03/01/2018

---
Papaya Leaf, Pau D'arco
Posted by La0508 (Neche, North Dakota, Usa) on 07/13/2011

In March 2010, a researcher from Univ of Florida stated that he had found that a water extract from papaya leaf had very strong anti-tumor effects. Granted, leukemia is NOT a tumor, but I have heard from people that it had a very powerful effect on leukemia. Papaya leaf is a folk remedy for cancer of all types. Pau d'arco (tabebuia impetiginosa or tabebuia avellanedae) is a specific for leukemia. Check out this site: www.taheeboteaclub.com -- these people sell only taheebo, period (taheebo is another name for pau d'arco)--because their grandfather had inoperable metastatic cancer--and was cured 15 years ago from drinking this tea. I have contacted them and found that their replies to me were very honest and straight forward, not trying to snow me with salesmanship. Their tea is rather expensive-maybe $25-$30 a month, but it is never bitter. There are other good sites to get taheebo, and a VERY STRONG extract in capsule form--called Taheebo Life Tea--google it. I use the tea for arthritis and cardiac arrhythmia, and it is wonderful. I often buy it from www.mountainroseherbs.com. I would certainly use this combination all day long for cancer, and if I had any form of brain cancer-astrocytoma or glioma--I would add boswellia. But that's for another post.
---
Periwinkle
Posted by Parla ([email protected], Tx) on 05/06/2011

my grand-daughter had leukemia when she was 6. she is 23 now. they cured her with the periwinkle drug vincristine. they camp they send children with cancer is called "Camp Periwinkle"
---
pH Therapy
Posted by Jerome (USA) on 01/07/2008

★★★★★
I do leukemia research for a very young relative. I have learned of remarkable success in cancer by an Italian oncologistt using ph therapy but since his protocol required direct access to the tumor site it has scant value for leukemia where the difficult to access porgenator site is in the bone marrow. Systemic high ph would work but the body so regulates it that it is unlikely to achieve levels needed. Is there some way to overcome the body's regulation harmlessly. The body regulates fever, etc.,etc. yet these are overcome. Please help. THANKS.
Replied by Casey
(Roeland Park, Kansas)
08/16/2012

Replied by Robert Jerry
(Phoenix, AZ)
02/09/2021

Replied by Leslie
(British Columbia, Canada)
05/22/2023

---
Strengthen Immune System
Posted by Scott (Ottawa, Ontario Canada) on 10/06/2012

My brother has been given 6 months He has leukemia. Can you help?
Replied by Wayseeker
(Modesto, Ca/ Usa)
10/06/2012

Replied by Mt
(Ottawa, On Canada)
10/07/2012

---
Ted's Remedies
Posted by Carol (Australia)

★★★★★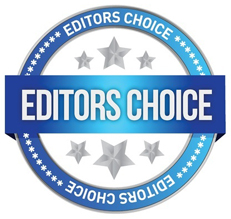 Ted, Thank you for your posting, it's extremely interesting. I do have a question to ask & hope you can clear it up for me. I use a pH tester for my urine & was told to keep it between 7.0 & 7.3. I have a Chronic lymphatic leukemia & as soon as I started using 1/4 teasp. bicarbonate soda & 1/4 teasp. Citric Acid, all my inflamation disappeared, consequently, I had no need for chemo (which I was to have) & still after 11 months have no inflamation. Would it be possible to clear up the required pH levels. Would they be different in Australia or is this a standard world wide measure? Thank you very much for your time.
Replied by
Ted
(Bangkok, Thailand)
388 posts
★★★★★
Replied by Sebby
(Asheboro, NC USA)
11/06/2008

Shawn
(Burnsville, MN)
02/19/2009

---
Ted's Remedies
Posted by Ted (Bangkok, Thailand) 388 posts

★★★★★
There was a couple of cases I know personally where leukemia was helped by raising the pH.
One case I had from Australia who went into remission from Leukemia, where the scheduled chemotherapy was to take place.
The blood pH needs not be raise, but when we take sufficient alkalinity, the biochemical makeup of the body is changed. The leukemia remedy that one case use was 1/2 teaspoon of baking soda plus 1/2 teaspoon of citric acid in 1/2 glass of water taken twice a day. It takes about 3 or 4 weeks to get the body's pH BUFFERS sufficient level where the body can handle or raise its immune system.
Hence, while the urinary alkalinity is raise the blood pH pretty much stays within normal range the only differences is that pH acid spikes don't occur and this is where the body can be sufficiently "alkalinity" from more pH buffers take place in allowing the body's immune system to be high enough where the white blood cells can digest the excess leukemia buildup in the body.
The remedy that was mentioned was an old one, a newer remedy I think that might help raise the body's buffering system necessary to support the immune system is 1/2 teaspoon of sodium citrate plus 1/8 teaspoon of potassium citrate in 1/2 glass of water taken at least twice (preferably) three times a day.
Once this is taken for about a month whichever remedy mentioned, the remedy is reduced to about 1/4 teaspoon of baking soda plus 1/4 teaspoon of citric acid in 1/2 glass of water.
It is the alkalinity buffer which prevents the acid pH spikes, while it is true the body's homeostasis is excellent, it KNOWS that the body is alkaline, from the changes in biochemical portions in the body and the alkalinity nature of the urine pH is also reflected. Hence, we need not raise the pH in the blood, raise in the urine, and get sufficient alkaline pH buffers is all that is needed.
Mind you this is a simple leukemia remedy that I found to be helpful, when the alkalinity is raised, the oxygen levels in the blood goes up, the carbonic acid waste gas carbon dioxide is reduced, and the nitric oxide levels in the body is raised (it degrades needlessly if there is LACK of alkaline pH buffers). Hence to further raise the oxygen, I believe adding 3-5 drops of 3% H2O2 food grade to the alkaline remedy twice a day. The H2O2 also oxidizes toxins by oxidation and this may also reduce unnecessary toxic burden which aids in the body's immune system.
A much simpler remedy of course, if supplements can't be found is 2 tablespoons of freshly squeezed lemon juice plus 1/2 teaspoon of baking soda in 1/2 glass of water taken three times a day.
One other case of cancer that was helped was simply adding 1 drop of clove oil in 1/2 or 1 glass of water three timds a day. After adding this, it is stirred and then drink. However, the clove oil works best when added with the baking soda. Clove oil is the single most powerful antioxidant on the ORAC scale.
Hope this info helps!
Replied by Lon
(Stanhope, NJ)
07/27/2009

Lani
(Prescott, Az)
02/04/2011

---
Vitamin C
Posted by Heinz (Tampa, Florida) on 11/13/2014

For Leukemia, I would check my pH and raise it with baking soda and start using liposomal vitamin C.
See the video on the internet about the New Zealand farmer who came out of a coma (from pneumonia and Swine flu) via vitamin C treatment. A year later he found his leukemia was gone also.
I have met and talked with a lady who, at age 21 was given six weeks to live because of cancer. (I believe that was in the late 1970s.) Her father called Linus Pauling who recommended 50,000mg vitamin C daily via IV. The hospital did administer the IV. She was cured. She is a grandmother today.
Liposomal vitamin C taken by mouth is said to be more effective than vitamin C administered via IV. Much information is on the internet.
The pH of our blood needs to be a little on the alkaline side.
An oncologist, Dr Tulio Simonici, and Dr Marc Sircus Ac, OMD both advocate using baking soda to overcome cancer.
You can check your pH in the morning and adjust it as needed. Simply dissolve the recommended amount of baking soda in a glass of cold water and drink. The method documented by the Arm & Hammer Company to raise our pH back in 1925 was:
Day one: Take a total of six doses of half a teaspoon of baking soda in one cup of water. Take at two hour intervals.
Day two: Take a total of six doses of half a teaspoon of baking soda in one cup of water. Take at two hour intervals.
Day three: Take only two doses ? one in the morning and another at night.
Continue taking one dose in the morning until illness is cured.
Again: Check your pH first.
Heinz
---