Avoid Caffeine
Posted by Anon (Not Canada) on 10/17/2020


Caffeine will cause your body to eliminate potassium (and conserve sodium) in order to protect your heart from dehydration.
Sorry I don't have the link handy.
---
Breathing Issues
Posted by Gail R. (Flushing, NY) on 10/15/2020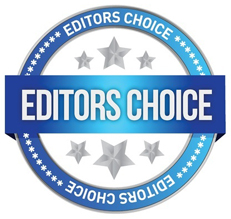 Some how I discovered that taking potassium helps me with sudden gasping for breath, usually at night while trying to go to sleep or while sleeping, waking me up. Perhaps this is related to panic attacks, so I have heard it might be and fear is involved.
I take the powdered form of Now potassium. For some reason, they say you can take a higher dose.
I take 1/2 tsp 3x a day that is 175 mg 3x a day. I have been doing this for several years. Sometimes I try to stop but the symptoms return so I continue. It says on the container you can take that dose 4x a day.
Replied by
Karene
(Connecticut)
10/16/2020
3 posts
Thomas
(California)
10/17/2020

Gail
(Queens, NY)
10/18/2020

William
(Kansas)
10/30/2021

Replied by
Sarah
(Winter Park, Florida)
10/19/2020
8 posts
Replied by Tina
(Princeton)
10/20/2020

Replied by Syd
(New Mexico)
10/24/2020

---
Leg Cramps
Posted by Linda P. (EC's Facebook Page) on 10/16/2020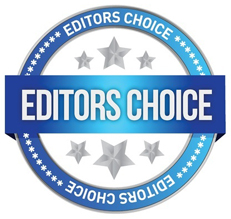 Fasted way to stop the leg cramp is to stick a 99mg potassium tablet under your tongue for about 10 seconds. Then drink water and swallow it. It works instantaneously. I've used this remedy for 10 plus years. I have low potassium at least once a month due to a chronic vitamin deficiency from Crohn's disease.
---
Molasses
Posted by Mary (NY NY) on 08/20/2022


Molasses contains 376 mg or 8% daily value DV in 1 Tablespoon of Molasses. I took a couple of tablespoons of Molasses as a quick fix when I had breathing problems caused by a potassium deficiency several years ago.
---
Potassium for Multiple Ailments
Posted by Diver Dan (Idaho) on 10/15/2020


Potassium has been used to treat arthritis, rheumatoid arthritis, gout and heart disease. An internet search should provide more information as will the book "Potassium Nutrition" by Charles Weber.
Replied by Wendy
(Australia)
10/15/2020

Tina
(Tx, USA)
10/16/2020

Jana
(Chicago)
10/17/2020

Dina
(Ontario)
10/17/2020

---
Severe Foot Pain
Posted by Robin (WA) on 10/17/2020


I too suffer from SEVERE cramps due to a gastric bypass surgery which can put you into malnutrition and even death eventually. My cramps begin in my feet and travel in seconds up to my hips leaving me paralyzed for hours. I have drank 1 cup of dill pickle juice for years now, getting relief nearly every time. I heard about taking 3 tbsp. of mustard and find within 1 min.my cramps subside. It always works. Please give it a try, and I guarantee you will find relief! Eating a hot dog helps it to go down. It can be hard to swallow but it is also a miracle remedy. Good luck!
Replied by Carol
(OH)
10/20/2020

---
Severe Foot Pain
Posted by Deirdre (Earth Clinic) on 10/15/2020


About a month ago, I woke up in the middle of the night with intense pain in one foot. I thought it was a muscle cramp and got up to use the bathroom. As soon as I put weight on the foot, it became such searing pain, I was certain I had fractured my foot even though I had not had any injury earlier in the day to trigger such immense pain. I hobbled to the kitchen to get a balm to put on it.

At least an hour went by without any pain relief (which was a 9 on a scale of 1-10) almost bringing me to tears. I then thought to take a potassium capsule in case it was a severe muscle cramp since I hadn't injured my foot.

30 minutes after taking potassium, the pain started to subside, and an hour later, it was gone, never to return. Strange thing. Never have I had such a searing muscle cramp on my foot before! Glad I had potassium tablets on hand and that it worked.

Between this and my sudden tooth nerve sensitivity issue this summer that was also cured with just one potassium supplement in one hour, I knew I had to write an article for Earth Clinic and send it out in a newsletter. Please check out today's featured article at the top of our new hypokalemia (low potassium) page if you haven't seen it yet.

I think it's imperative for people to learn what symptoms can be brought on by a potassium deficiency AND what can cause a rapid loss of potassium (the list is long). Additionally, that eating a banana is not always going to be as effective as taking a potassium tablet even though a banana contains 422 mg. of potassium and a supplement only 99 mg. I ate 2 bananas for 2 days when I had my tooth nerve issue, and they didn't alleviate the nerve pain whatsoever. But a simple and inexpensive potassium tablet cured my symptoms and quickly!
Cost per tablet: About 20 cents.
While researching for today's article, I was perplexed to discover that no medical website recommends potassium supplements, even for short term use. They all warn against it. So I think this is one reason why people hesitate to take potassium supplements unless prescribed by a doctor.
Replied by Michael
(New Zealand)
10/16/2020

Replied by Tina
(Princeton, NJ)
10/16/2020

GertJr
(Madison)
10/16/2020

Replied by Cjuan
(Asia)
10/16/2020

Deirdre
(Earth Clinic)
10/17/2020

---