Alfalfa
Posted by Rocio (Modesto, Ca) on 01/21/2018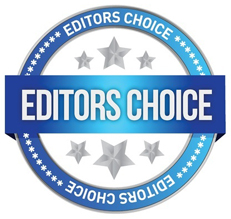 JoJo, thank you so much for your post in 2015! I was diagnosed with gallstones over 2 years ago. The gallbladder attacks got more frequent and unbearable. Doctors wanted to remove my gallbladder. I refused. I tried a variety of remedies including baking soda and raw Apple cider vinegar for the attacks which did help sometimes. I didn't do any kind of gallbladder flushes. Then I read your post and decided to try the Alfalfa pills. As soon as I felt a gallbladder attack coming on, I took 1-2 Alfalfa pills and every single time I took the pills, it worked! The attack always stopped in it's tracks! Since then, I also discovered a supplement which claim to dissolve stones. Took those as per instructions and only used Alfalfa if I felt a gallstone attack coming on. I haven't had an attack in well over 1 year. Not sure if I even have stones anymore but I haven't had that confirmed yet. I will share the Alfalfa benefits in this site as well. Thanks again!
Rocio
---
Alfalfa
Posted by Jojo (Wisconsin, US) on 02/21/2015


I experience terrible pain in my stomach. I research the net and found that eating fried foods, spicy dishes, pizza and etc. I have gallstones and never knew. It started at about 3-4 am in the morning with eating those dishes I listed above. I start the pain in stomach, nausea, and feelings of constipation. I would first throw up and the nausea passed. When this ended I would finally be able to go back to sleep. I would have to be at work at 7am and extremely tired.
Finally I discovered Alfalfa pills, no particular store brand but they worked!!! 2-1300 mg pills in the afternoon before eating the above listed foods. No more attacks!!
---