Acidophilus
Posted by Kparziale (Buckeye, Az) on 01/05/2012


I've been looking for a cure for a food allergy I seemed to have come across. I read several of the ailments and cures when I found this one..... I thought why not give it a try because I had acidophilus in the house...... I had had a very bad reaction to a certain food and I was trying to reverse it with allergy medicine (very slowly).
When I woke up this morning my left eye was almost swollen shut.... Well I started taking the acidophilus after reading this comment and within 2 hours almost all the swelling was gone from my face. I am so thankful to God for this info. Thank you so much for putting it on this website. I feel so much better already!!
---
Acidophilus
Posted by Yvonne Vefik (Rocklin, CA) on 07/19/2008


After 10 years of suffering from food allergies.. and many prayers to God, I discovered Acidolphilus quite by accident. I broke out in large boil like bumps all over my face when ever I ate any dairy products. Milk, ice cream,cheese and yogart was elimnated from mmy diet. I constantly had antibiotic prescriptions from doctors for whenever I broke out.I was looking for an allergy cure and started taking acidolphilus. It cured my food allergies and now I enjoy ice cream and milk again! It took about 30 days to completely clear my face and then I kept taking it for a year. And it's cheap! What I discovered after doing research is that when you take too many antibiotics, it kills all of your bad and GOOD BACTERIA. SO the acidolphilus restored my good bacteria to fight infections!!! HOPE THIS HELPS EVERYONE! Oh! I sugggested this to my young teenager daughter-in-law who had pimples and she said her face cleared up right away and now she is also using it regularly!! MAY GOD BLESS ALL WHO READ THIS!
Replied by Prathna
(Turlock, California)
04/26/2021

---
Alpha-Gal Syndrome from Red Meat
Posted by Mama to Many (TN) on 11/07/2019


Hi all,
Life had been busy with kids and grandbabies and my mother in laws needs, so I haven't had much time to post. I still read the latest posts most days though and love hearing what everyone is learning!
I am writing to just put out there a heads up about alpha gal syndrome, which is basically a meat/mammalian allergy caused by tick bites, often from the lone star tick. There is lots of info on the web, but the symptoms are random and it isn't easily diagnosed. I think I have alpha gal syndrome based on some symptoms and some recent bloodwork.
Here's my story:
I had eliminated dairy over the summer, suspecting it was the cause of my chronic sinus congestion. It did greatly reduce my congestion but I mentioned it to my primary doctor who offered to run some allergy testing to see if there was something else that might be a factor.
The results showed a beef allergy and dairy allergy among other things.
That's when a lot of things started to make sense.
I was shocked at the beef allergy. I eat beef and beef broth and have never noticed any issue.
But the more I thought about it the more the dots connected.
Last spring I bought some collagen powder to add to my coffee. I thought it would help my hair and nails.
Three days in a row I added it to my morning coffee. Every afternoon I was having stomach cramps and diarrhea. I just figured collagen powder wasn't all it was chalked up to and bought just gelatin powder. Same results. So I gave up.
All summer it seemed that my digestion wasn't great. I was prone to cramps and diarrhea at random times, but I had no idea what caused it.
Now I realize it was meat. Beef broth. Gelatin. Sausage, bacon. Beans seasoned with pork. And on and on and on.
With Alpha Gal Syndrome, you can't eat any kind of meat from any 4 legged animals. Chicken and fish are okay. Some people can and some cant have dairy products. Dairy has never agreed with me much, so I don't know if Alpha Gal is the reason it bothers me currently or not.
I have been off all mammal products for a week and my digestion has been perfect. Not one cramp. No diarrhea. No bloating. My doctor is going to do bloodwork to confirm alpha gal next time I go in.
Alpha gal can cause an anaphylaxis reaction. And the reactions can be delayed from the time of exposure – 2-8 hours, so the connection is not easily made. It can also be in medications – heparin, gelatin based capsules, vaccines, etc.
I won't try and do a complete education about Alpha Gal. There is plenty of info.
Just keep it on your radar for yourself and your loved ones!
That's all for now!
~Mama to Many~
Replied by Maria
(Memphis)
12/24/2019

Scott
(everywhere)
05/09/2020

Replied by Shelia
(Fort Collins, Colorado)
11/30/2021

Mama to Many
(TN)
11/30/2021

---
Avoid Homogenized Milk
Posted by Mama To Many (Tennessee) on 08/05/2016


My son seemed to have a cough after a cold that lingered a long time. He was wondering if dairy was causing or aggravating him trouble. He started to avoid dairy and it did seem that having dairy would make his cough worse. This isn't really too surprising as dairy does seem to be mucous forming.
Interestingly, he recently bought a gallon of milk that was pasteurized but was NOT homogenized and that milk did not seem to cause him to cough.
I remember once someone telling me that homogenizing milk did something to it that made it more likely to cause allergies. That may be the case for my son.
I think that oftentimes when there is a food that appears to cause on allergy, it may not be the actual food but rather the processing that goes into it, the chemicals that have been sprayed onto it, or the chemicals that accompany the food when it is prepared.
~Mama to Many~
Replied by Praveen T.
(India)
11/09/2021

---
Baking Soda
Posted by Mama To Many (Tennessee, Usa) on 01/22/2016


Have you ever eaten pineapple, kiwi fruit, etc. and ended up with a burning feeling in your mouth? I know I have! One of my daughters cannot eat pineapple because of this.
This afternoon my other daughter at a piece of bread with jelly on it. It was an all natural berry jelly. Immediately afterwards her mouth was bothering her - itching and burning.
I suggested she try baking soda. I actually have a bottle of sodium bicarbonate tablets, which can be pretty handy at times. I had her hold one in her mouth for about a minute.
Her mouth was soothed almost immediately and she had no further symptoms all evening.
I looked around online and found this is called, "Oral Allergy Syndrome." Who knew?
It does seem like a mild allergic reaction. Glad that baking soda is a quick fix, at least for us this time around.
~Mama to Many~
---
Dietary Changes
Posted by Martha (Florida) on 10/17/2017


I was diagnosed with RA about 10 years ago, and fortunately found this site, after I refused to take the medicine prescribed by the Doctor which would have damaged my kidneys. liver and bone marrow. I eliminated nightshades from my diet completely and stared taking ACV and honey 2 teaspoons each mixed with a little water hot or cold, it doesn't matter, 3 times a day, within one week almost all of my symptoms disappeared, from then on, I still don't eat nightshades, (tomatoes, Peppers, or eggplant) and only have to take the mixture when needed. Thank god! I also have found that Gin occasionally makes my hands hurt. Juniper berries. But when ever I do I immediately go to the ACV and honey and it's gone within 24 hours!
---
Dietary Changes
Posted by Vanessa (New York, Ny) on 05/20/2012

Growing up I had always been allergic to wheat, milk, soy and nuts. To this day, it took almost 1 year and I cured my wheat, milk and soy allergies. My peanut, coconut and nut allergies are going away, declining. Here are methods I used... Not sure exactly which one cured it, might have been a combination but these are what I tried that made them go away.
1. In the summer of 2011 when I was still allergic to these things, one of the things I did around June 2011 was go Flouride Free. Meaning I stopped using flouride toothpaste and that is it. I still am and will never go back. Its poison to the body.
2. I also went Gluten Free in the summer of 2011. I stopped eating wheat. When I would eat whole wheat, my throat would start to feel like it was closing, irritated. I had to take benedryl. Refined bread, I tolerated more, but still felt so bad after. I think I might have had a gluten allergy then because oats and barley irritated me too. But I never had celiac as my testes showed, but I had Polycystic Ovarian Syndrome and that is gone today! Though I was a kid, didn't know what to do, as refined white flour was in everything. At the time I didn't know what gluten free was or it existed. Today I eat soy without problems, like chinese food. Wheat I will introduce it by starting with a little and working up this summer. But I think gluten free is the way to go, and is much healthier. Oats are great too, I can enjoy it fully now.
3. Drinking green smoothies. I introduced green smoothies in 2010 while in college, I think it may have helped, but I think going flouride free was the trick, as my dna was able to heal and repair itself. I once thought I would never get over my allergies, especially being in college. I thought it was too late for my body to get over my allergies. But being flouride free must have repaired my system. Though I didn't drink it regularly. Maybe for around three months in 2011, Jan, Feb, Mar then stopped because I got busy with school work.
4. In the Summer and Fall of 2010, I went for Health Kinesiology sessions to cure my allergies. Where a practicioner "treated" me for my allergies by putting the allergens in a vial on my stomach and made me strong to these allergens. Because I couldn't afford like 10 sessions, I went to a total of about 6 sessions from different practicioners. One close to home and another close to school. Don't know if this contributed to my healing as I was still allergic to my allergens when I took a blood work in the summer of 2011.
5. Doing a three day apple diet in the summer of 2011. My acne and eczema healed so fast within 3 days. Im not sure if these were contributing factors. I did the diet around three times every two weeks, which I know is bad. After doing these diets, I warn people - I got dehydrated I think and suffered from severe panic attacks where I felt I couldn't breathe and when going out in the sun, I felt as if I would collapse and die. Today I suffer from less panic attacks but they are not totally gone. Not sure if these were real events or beginnings of panic attacks for me. So people don't attempt this detox diet. I'd cancel this one out, its kinda dangerous, especially if done more than once a year. Its the Edgar apple detox. I drank alkaline water for 3 days with this diet and eat raw garlic to kill candida.
For coconut, peanuts allergies:
6. How I got my coconut and peanut allergies to decrease was to listen to the 528 DNA repair solfieggio frequencies every night before bed from FEb 2012 to April 2012. April is when I did my allergy test again to see my nut allergies were all going away - peanuts, coconuts, all tree nuts. I will resume listening to the frequencies and maybe this time one with binarual frequencies, heard it works even better, but after studying for my GREs. The music I originally listened to was from youtube. You can email me if you want a 60 minute binaural version.
I really hope that these methods, forget the detox works for you. I'd go with the flouride and gluten free for one year. Anyone else have stories? I hope to hear them similar to mine. Peace and love to all!
---
Dietary Changes
Posted by Sandra (Tampa, Florida) on 04/27/2008


The cure for both Asthma and Allergies is a healthy alkaline based diet. Foods come in 2 groups acidic and alkaline. The more acidic foods we eat the more we are susceptible to diseases like cancer, high blood pressure, tumors, colds and asthma and allergies. I am curing my son who has had chronic, food allergies and asthma. There was one point he could only eat 3 foods, now he eat about 15. I realized that he was allergic to all foods acidic and his food allergies were compounded by his asthma. I instituteed a heavy alkaline based diet and now his allergies are better by 50% and asthma went for chronic to mild.... It's all what we eat... do some research into alkalinity and acidity and I guarantee you, you are what you eat!!!
---
Replied by Selena
(Chula, GA)
04/29/2009

Replied by Dthales
(Ogden, Utah)
03/01/2012

Eliminating Carbonated Beverages
Posted by Ann (Tx) on 02/24/2014


It didn't matter if it was diet coke, coke, diet sprite, sprite, sparkling water, etc. They all made my scalp, back, arms, face, just about anywhere on my body burn. Soda made my skin feel dry and burn like it was on fire. At times my skin turned so red I looked like I had a sunburn. My dr's thought I had eczema. He said that allergies can bring on eczema. When I washed and combed my hair it would come out like crazy. Lots of breakage. I lost hair everywhere on my body. My allergist said it was from the carbonation (co2). So anything that has carbonation in it I avoid. When I stopped the soda my skin stopped burning within 1 day. My hair loss and breakage also stopped just as fast. My skin is back to normal too. I hope my experience can help someone. My heart goes out to all of you.
---
Eliminating Wheat
Posted by Michael (New Zealand) on 03/15/2017


Hello there! It's hot "Down Under" at the moment but it's probably cold where you are!!?? I trust you are well? Maybe not if you are on this Site! Oh dear.
Currently my wife is experiencing great results from having given up WHEAT products about three weeks ago. Her constant stomach problems seem to have disappeared about a week ago: Magical! I am hoping that her health improves even more on several fronts of course. It distresses me to see (and hear) her suffering. She is pretty difficult to convince but she read the Book by the Expert and she can be pretty determined when she sets her mind to something. No, that should be DETERMINED!
I decided to join her for moral support and to ease the load in the kitchen (and also to stop being bullied) but I have to admit that I hope this will ease my joint problems also. Wouldn't that be nice? We are not talking Gluten Free but rather Wheat Free. We have, at various times, tried all the Frees I think: Meat Free, Dairy Free, Nightshade Free, Smoke Free, Alcohol Free, Carb. Free, Gluten Free, Having a Good Time Free, but not Coffee Free just yet a while. I am postponing that one and have kicked it into touch as being in the "Last Resort Category" and yes, I know it is very acidic, but we have cut down to one per day except when I cheat. We will be going about in Sack Cloth and Ashes before long at this rate - eating nuts and berries and lettuce leaves.
I am sure you will be as fascinated by this startling revelation as I am and I will endeavour to keep you posted on our progress if we survive.
Gosh I miss my bread.
Super,
Michael
Replied by Tina
(Princeton)
03/15/2017

Replied by Michael
(New Zealand)
03/21/2017

Replied by Kathie
(W Palm Beach, Fl)
08/13/2018

Replied by Char
(Texas, Victoria)
10/10/2018

Replied by Michael
(New Zealand)
10/11/2018

Replied by Bill
(The Philippines)
10/12/2018

Replied by Mama To Many
(Tn)
10/13/2018

Replied by Michael
(New Zealand)
10/27/2018

---
Hydration
Posted by Joy (Battleground, Wash) on 05/01/2013


I have overcome ALL my allergies to food, water, air, clothes, and nature by reading the work of DR. Batmanghelidj and coming to understand that histamine is a dehydration signal to warn the body. I can eat anything I want as long as I drink the right amount of water at the right time and take supplemental mulit minerals (especially magnesium and very LITTLE calcium) multi vitamins and omegas and betafood with coconut oil and yogurt and sea salt, garlic, cranberry, papaya tablets when needed.
I enjoy my food without the fear of midnight panics brought on by stomach issues and no longer do I have to fear anxiety from allergies... I am Free. Been a L.O.N.G..... J.O.U.R.N.E.Y. To wellness. I AM FREE!
Replied by Sunshine
(Montreal)
11/10/2018

---
Leaky Gut Diet, Probiotics
Posted by Lori (The Villages, FL) on 05/28/2021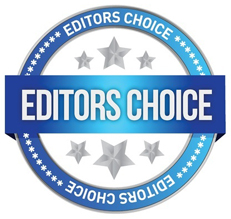 At one time in my life, I was allergic to many, many foods. I had a painful, unsightly rash from the top of my head to the tips of my toes. It was so painful that I ended up bedridden. I finally learned that most food allergies are a symptom of leaky gut. I addressed my leaky gut by avoiding the foods causing the allergic response via a test then took high quality probiotics every morning on an empty stomach, drank Glutamine powder dissolved in aloe juice 3x/ day, drank bone broth every day, took digestive enzymes every time I ate and ate whole, cooked foods.
Today I am fully healed and have no food allergies. If I start to get any symptoms of leaky gut, I begin that regimen immediately and it goes away. Today, I also include a tincture of marshmallow root, slippery elm, reishi, turkey tail, and lions mane mushroom.
Replied by Madelyn
(Idaho)
05/28/2021

Replied by Cynthia
(New Caney, Texas 77357)
06/07/2021

---
Manganese
Posted by Mark P. (Silver Spring, MD, USA) on 04/26/2008


In paper published by the late orthomolecular pioneer Dr. Carl Pfieffer (MD & Ph.D) he found that some patients who weren't responding to his allergy protocol of methionine, calcium, zinc and manganese did better of high dose manganese. One patient in particular, who had a wide range of food allergies was told to try 50mg of manganese gluconate or amino acid chelate twice per day. The man felt a little better so slowly he began increasing the dose until at 300mg per day he experienced a marked reduction in symptoms and over time regained weight that he'd lost because of inability to eat protein. Dr. Pfieffer said it takes many months for manganese therapy to work. I'm trying it because of increasing difficulty in tolerating protein. I'm also on lithium and Klonopin and I suspect that lithium is implicated in my worsening allergies. His paper is on the Web. Mark/Maryland, USA
---
NAET
Posted by Elisabeth (Los Angeles, California) on 12/23/2013


NAET did absolutely nothing for my allergies. It's expensive and completely not worth it in my opinion. While waiting in my practicioner's office, I noticed young kids with welts all over their hands and faces. When I spoke to the mother's of these children, told told me that these kids had been here doing NAET for several months to years. I had tried it a few times, but high tailed out of there when I saw that. NAET is expensive, and for me, definitely 100% not worth it!
It may even be against your religion, depending on what it is you practice.
---
NAET
Posted by Thealth (Los Angeles, Ca, USA) on 05/10/2012


Hi, Let me start by saying thank you to all and for this wonderful site and all the good posts.
My daughter 6 years old has lot of food allergies. She is anaphylactic to nuts, eggs and different foods. Recently we started with NAET treatment and have seen some positive response. So far we have completed only 5 basic treatment as they are 10 more to complete. After that the NAET doctor says he will focused on the anaphylaxis ones like egg, nuts etc one completing the 15 basic ones and once she has more immunity.
My daughter used to scratch a lot but after the NAET doctor did some magic ( I think he has some Chinese/Korean) device which he was holding and said something and suddenly she stopped scratching. I am really impressed.
I want to know whether anyone has gone through NAET treatment and had any positive response. Please let me know. Do NAET cure food allergies completely.
Thank you.
Replied by Alison
(Gainesville, Florida, Florida)
06/11/2013

Replied by Rob B
(Indianapolis, In)
09/13/2013

Replied by Catlyn
(Washington)
08/21/2016