Trace Minerals
Posted by Jared (Portland, OR) on 02/26/2020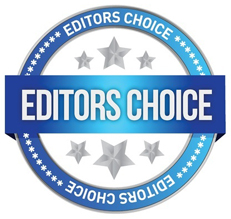 Concentrated Trace Mineral Supplements. Direct cause and effect for me.
Was seeing an increase in left leg edema. I Increased water intake. Starting feeling migraine symptoms and recalled reading an article regarding trace minerals and migraines so started increasing my trace mineral intake. No more edema. No more migraines.
Everyone can stand to increase their trace minerals.
---
Vitamin B Complex
Posted by Susan (Townsville, Queensland) on 04/08/2009


Vitamin B Complex: Recently went on an overseas air flight. The 1st leg of the journey was 7 hours, my feet and ankles were extremely swollen on landing. But during the 2nd leg, 12 hours, I was lucky to find spare seats and lay down to sleep, so I had minimal problems on landing. 4 weeks later, on the return 12 hour flight, I had to sit the whole time, but I made sure to get up and walk every half hour or so. On landing, I had swelling again, but this time with an ugly red rash up the inside of both shins. 3 days of extensive walking and sight seeing only made the rash darker, although the swelling did subside. But of course it returned after the 7 hour flight home. I read at home that night that Vitamin B might help with Edema - fluid retention. I took 2 "Mega B" capsules, and the next morning, the swelling was gone, and the rash had completely disappeared, there not a trace of it, yet it had been an extremely dark, solid, red mass with slight itchy bumps, running 2/3rd's up the length of each shin. I only wish that I had known this before the trip, I would have taken a bottle of Vitamin B with me. I now take Vitamin B each day, and have noticed that my feet are no longer puffy in the mornings .. a problem that has occurred every now and then since my last pregnancy 11 years ago. Thanks for a truly informative site.
Replied by Cheryl
(Australia)
09/03/2016

---
Water
Posted by Chrissy (Manahawkin, Nj) on 07/29/2012


I have had edema in my left calf, ankle, and foot for over 1 year. I had heart tests, kidney &. Liver tests and last week I had 6 different dooplers (sonograms) to check my veins and the blood flow. Every test was perfect. So I now will start with taking the Butcher's Broom to see if this will help with the swelling. I already started 3 weeks ago with drinking about 2 quarts of water a day. That reduced a little swelling, but the water helped a lot with making me feel good overall. Will report back in a few weeks.
---