Celery Juice
Posted by Jacklyn (United States) on 06/27/2019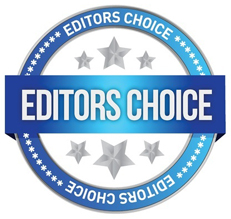 Celery Juice For Edema
I have been suffering with Edema for years. My ankles and legs get swollen on a regular basis especially when I sit all day at a desk or if I am on a long flight. I have tried ginger tea, ACV, blackstrap molasses, and even drinking more water. I also tried walking to make the blood circulate but it still wasn't working.
Then I tried celery juice while on a vacation. After 1 day the swelling in my legs and ankles came down by half. After 2 days it came down by 3/4 and I was in the bathroom peeing all the time. By the 3rd day, my ankle and legs were the smallest they have been in years and I could see the veins in my feet. I drank the 16 oz celery juice every night. You will have to go to the bathroom in the morning. Now I have started drinking it in the morning on an empty stomach. If I miss it for one or 2 days, the swelling comes back. No other green juice works for this. I have tried. Just 16 oz of Celery Juice, with nothing added, is best. If you are adding something, which you shouldn't, it is ok to add a little bit of lemon juice.
I am happy that I found this, and I hope it helps you too.
---