Vitamin E
Posted by Brenda (Regina, SK Canada) on 11/20/2021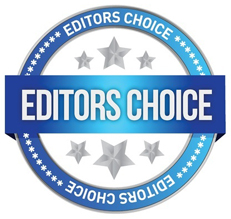 I started getting a lump on my hand just below my middle finger and discovered I had Dupuytren's Contracture. I read Vitamin E could help with this problem. I started to take 800 IU of Vitamin E. By the third day the lump was was just about gone. I couldn't believe how fast it worked. Vit E is the only change I made.
---
Wan Hua Oil
Posted by Sarah (Galway) on 10/26/2015


Hi, my mother had the surgery for Dupuytren's Contracture and it didn't cure it but helped. It was however very painful with a long recovery time. I just today saw a cure though called Wan Hua Oil (a bit late for her then, but maybe for others).
A therapist called Dr. Harvey Kaltsas describes how to use it on page 8 of his piece on natural oils of chinese medicine.
It apparently works in a few weeks when used nightly. It removes hardened masses too and he says "works to moisten the tendon sheathes so they move smoothly and allows the fingers to open and close without catching".
Anyway you can read more if you google the oil. Hope that helps!
Replied by Griselda
(Gandia)
05/05/2023

---
Weighted Object on Finger
Posted by Faeqa (Jordan) on 04/04/2020 67 posts


Curing Dupuytren's Contracture by carrying a heavy thing. Hi, my friend told me that she cured her Dupuytren's Contracture by carrying a heavy thing by her finger, that is what an old woman told her to do. She said when she go to the grocery, she carry her shopping bags by her finger. After many times, the finger return back to its normal position.
---
Zinc
Posted by Suebee100 (Lady Barron, Tasmania, Australia) on 01/12/2011


I started to get dupuytrens in both hand several years ago when I had some severe health problems. The alternative health practioner suggested I had a deficiency of zinc. When I started taking zinc supplements (25mg per day) the nodules and the contractures started to significantly subside. (I can open my hands fully.... But sometimes still have some weakness. ) I occassonally get flareups where the hands get more painful and I start to get a nodule in each foot. (Often when I've forgotten my zinc. ) But it has always subsided again.
Replied by Ronald
(Holland)
02/02/2016

---
Zinc and Vitamin E
Posted by Aila (Bloomington, Minnesota) on 04/07/2015


For those with Dupuytren's Contracture,
You might try zinc and vitamin E. Together they work wonders.
---