Supplements
Posted by Good Samartian (Lake Forest, Ca) on 04/04/2011


Recently I came across this article that could help people with this mysterious symptom. The deficiency of vitamins & minerals is causing widespread havoc with our overall health these days and the answer is obviously taking multi-vitamins besides just looking into oils, herbs and vinegars.
Minerals are the basic elements our bodies are made of and sometimes that's just what our bodies need to miraculously get back on track. Magnesium & B Complex intake can help with dry mouth as can Iron intake as Anemia too can be the prime cause for dry mouth! Omega 3s have been suggested too.
---
Vitamin E
Posted by Rebecca (Chicago, Illinois) on 11/18/2011


Vitamin E works wonders for a dry mouth! Try swishing a tablespoon of vitamin E around in your mouth for 5 minutes the way Ted suggests for oil pulling - so basically you are oil pulling with liquid Vitamin E! I felt better after the very first time. I don't know that I would do this all the time because it's a pretty large amount of vitamin E you're getting! I know I can't mention brands but the kind I get is a in liquid form called E-gems.
Replied by Emma
(San Diego, CA)
05/19/2014

Replied by John
(Boston)
05/20/2014

---
Vitamin E, Vitamin A
Posted by Karen (Alpharetta, Georgia) on 10/06/2009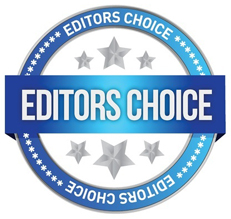 Dry Mouth Cured With Vit E Carotene
I couldn't sleep and I would cough because my mouth was so dry. I had to drink water all night. Vit. E and Vitamin A (carotene) has alleviated the symptoms almost completely. My eyes aren't as dry either. Vit E (400) in the dry form is more effective and it enhances the effectiveness of the Vit. A.(25,000) I tried Vit A (carotene) alone and it didn't work. It needs the help of vitamin E. I take it every day.
---
Xylitol Spray
Posted by Art (California) on 02/12/2022 1674 posts


Now that we are in winter, I thought it would be a good time to link to an article that I posted for a simple home made spray for dry eyes, dry skin, chapped lips, floaters and dry mouth :
https://www.earthclinic.com/cures/dry-mouth-xylitol-spray.html
Art
---