Borax
Posted by Candybeagle (Ohio) on 05/09/2017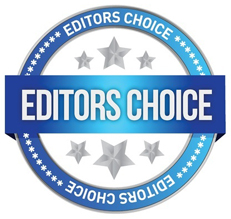 I have scleroderma. My hands were sore, stiff and swelling. Getting digital ulcers every couple of mths. The borax protocol seem to help the symptoms plus was feeling better in general. I also take colloidal silver msm in green juice, water kefir, probiotics, colostrum plus some other supplements and essential oils. Autoimmune disease is epidemic and yet you hear very little about it. It effects each person individually. Drs just want to give us drugs to suppress the symptoms instead of attacking the root cause of the disease and seems like the research doesn't do anything to prevent the disease. It all starts with leaky gut syndrome. When we can't absorb essential nutrients then our bodies cannot fight off invaders or heal itself. Most AI patients are deficient in Vit. D3, boron and K2. If the body does not have theses essential components then you develop disease such as cancer or AI. They say 1 in 200 people have these diseases and most do not know it. So bringing awareness to people is critical to getting a cure and methods of prevention.
I find the Borax is effective. So when someone worries about the "safety" of the this I always tell them the drugs that are prescribed for my illness are far more "dangerous" than this. LOL.
---
Disodium EDTA, Baths in White Vinegar
Posted by Shelly (Abilene, TX) on 10/09/2006


My question is regarding CREST syndrome which is also an autoimmune disease. Would you treat it the same as Lupus? Thanks! P.S. This website is a GOD send! Thanks for all the time you put into it.
Replied by
Ted
(Bangkok, Thailand)
385 posts
Replied by Kathyr
(Blue Point, New York)
05/27/2011

Replied by Shelly
(Denver, Co)
09/16/2011

---
Niacin, Vitamin E
Posted by Deb E (Cedar Rapids, Iowa) on 10/24/2012


Suffering several yrs from Crest Disease... Best help I have found.. Niacin and Vit E. They warm your cold extremities but Vit E keeps you from forming blood clots in those small veins
---
Niacin, Vitamin E
Posted by Jessie (Linden, Tennessee Usa) on 07/21/2011


I have had crest for 50yr. And have suffered with raynaud's. I didn't have the help that is out there. I had an old fashioned Dr. who put me on time release niacin, 100 mg up to 5 times a day, vitamin E 1000 and multi B complex. I took this every day (365) as my symptoms decreased after 5 yrs (could be different for others)I only took it in the winter. Now I can go without it. I only start if I get bad in the winter till it stops. But if you need a fast warm up, Just vacuum for a long time I had the cleanest carpet in town.
Replied by Jeanette Contreras
(Texas)
09/13/2016

---