Hydrogen Peroxide Soaks
Posted by Mo (Battle Ground, WA) on 07/12/2009


soaked feet nightly in drugstore strength hydrogren peroxide until cracks were healed.
---
Kelp
Posted by Julie (Provo, Ut) on 03/24/2012


Taking a kelp supplement helped clear up my cracked heels. I had read that iodine could cure tonail fungus and I figured it might help with my cracked heels too. It did, and quite quickly. While they were healing I used just a regular heel conditioner.
I ran out of Kelp and didn't get any more for over a month. My heels are cracked and bleeding again.
---
Magnesium Oil
Posted by Gean (Salina, Kansas) on 06/28/2009


My mom, who is 62 and has had severely cracked heels for as long as I can remember, started spraying herself with magnesium oil (magnesium chloride). Within a couple of weeks her heels were completely smooth.
I also gave some magnesium oil to a friend in her late 40's. After 1-2 weeks of spraying in on her body, she got "baby feet". She had had very cracked heels.
Neither of these ladies sprayed it on their feet, just on body once daily after a shower. We did not know it would have this effect, but they are very happy about this!
Replied by Kelly
(Anywhere, USA)
06/30/2009

---
Mentholated Vapor Rub
Posted by Wecair (Moose Jaw, Sk. Canada) on 11/22/2012


I have had extremeley dry, cracked and caloused feet for years. Sometimes the cracks were so deep I was concerned they would become infected. Somewhere I had heard that mentholated rub applied to them and covered with clean dry socks overnight would help so I tried it. I smeared my feet with a generous amount of rub and put my socks on, by the very first morning the layers of dried skin peeled off. My feet after just 2 treatments are soft and have not looked and felt this good in years! Even the deep crack is almost gone. Thank you Vapo rub.
Replied by Dukeycash
(Dora, Missouri)
01/17/2013

---
Mentholated Vapor Rub
Posted by Shelley (Larkfield, California) on 10/13/2011 5 posts


This may seem like a stretch but it does work.
It takes around two or so months depending on how bad the fungal infection is, if it is in the toe nails that will take two to three months, but it is the only thing that cured my Dad's fungus that he had, been bothered with since his days as a Navy man, back in the mid 1950's.
You take Mentholatum or Vicks Vapor Rub, and rub a thick coat all over your feet at bedtime, and cover your feet with your socks, you must sleep in your socks. In the morning put on a fresh pair of socks, and repeat each night until the fungus, cracks and itchy smelly feet are gone.
It took my Dad two month of this and he had tried all the prescriptions, and OTC remedies and nothing worked until this. I have used it also and it does kill the fungus and dry cracked feet issues.
---
Moisturizing Socks
Posted by Bernadette (Redding, Ca Usa) on 09/02/2011

Nothing on the market today treats moisture loss--only SoleMates nitrile coated socks. Easy to use economical and they really work!
---
Neem Soap, Lugol's Iodine for Cracked Heels
Posted by Harrison (Boulder, Colorado) on 07/15/2008


Cracked heels can be cured by first cleaning out the wound with a good neem soap and a q-tip. Then dry the area carefully and add 2 drops of Lugol's iodine to the sore and a glob of aloe vera gel. Cover with a bandage. Repeat once a day. The problem is gone within a week.
---
Oil Pulling
Posted by Kitty (Clatskanie, OR) on 07/11/2006


We have a group of people doing this procedure on curezone.com
http://curezone.com/forums/f.asp?f=738
also www.oilpulling.com has info
There isn't a lot of information on it, in english anyway. It's excellent for dental health with results within days if not hours. It's truly amazing!!! One lady had 3 #9 pockets plus numerous 8, 7, 6 and 5s. After Oil Pulling for 5 minutes a day for two months, she went to the dentist with 2 #7 pockets at worst.
I've been doing it for a few months now. I had gone to the dentist because of problems with a couple deep pockets. He was going to send me to a periodontist for possle surgery. Then I found out about oil pulling. I had posted on the dental forum at curezone and someone mentioned the oil pulling. After a couple days of doing it my gums felt much better. Now after about 3 months my gums are so much better, my teeth are markedly whiter, my mouth feels clean and gums healthy. My cracked heels are almost cured as well (go figure that). I have less aches and pains. It used to be difficult climbing the stairs and getting up my feet would hurt, but I feel much better all around. It's a crazy thing to do but it's fantastic. It's so simple and inexpensive. I use refined expeller pressed (Hain brand) sunflower oil. I also started adding a few drops of oil of oregano, which has anti bacterial properties. Check us out at curezone! Kitty
---
Omega 3 Supplements
Posted by Bev (Long Beach, CA/USA) on 01/18/2009


I suffered for years from cracked heels. Felt as though I was walking on glass fragments. Nothing topical worked for me. I started taking fish, flaxseed, and borage oil combination (purchased at wal-mart, spring valley brand, 1200 mg per softgel). Within months my heels had closed up and I haven't had a problem since. Hopes this helps others.
---
Onions
Posted by Denni (Australia ) on 02/10/2017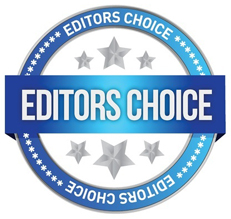 In response to the post by Kathyp (Cedarburg, WI) on 03/15/2014 in the cellulitis section...
Have you tried for cracked feet and it sounds crazy, slices of onions on the soles of your feet? Wrap with glad wrap and don socks. Do this overnight for several nights.
Onions have many benefits including anti microbial. But Google the benefits first. It's an old remedy and it works.
I had cracked heels, to which until then I prided myself on having none. This crack was deep raw and painful. It cleared up quickly after using this remedy. The onion will sting for a little bit, but is worth it. I heard cracked feet are a sign of bad digestive system.
There are many essential oils you could look at for cellulitis.. It best to see a qualified aromatherapist and also a bio chemical tissue salt consultant for options to help with all your needs
I hope this helps cheers from Australia
---
Oregano Oil
Posted by Jasmine (Asheville, NC) on 04/28/2013


Cracked heels are hard to beat but recently I broke an oregano capsule and rubbed in on my heels and between my toes before doing my gardening. I didn't think it worked because my feet were quite dry afterwards so I put vaseline on them and went to work well that night they were much smoother. Different than just using vaseline. Also for skin I have had luck with tea tree oil, put it on a facial blemishes as soon as you notice them. One I felt coming up under the skin, I put it on and went to bed it was gone in the morning. If you have red spots on your face or scar tissue I find flax oil is the most antiinflammatory.
---
Oregano Oil
Posted by Sheila (Los Angeles, CA) on 03/19/2009


I am also working on cracked heels. I have heard it is fungus related. I am having some luck with oil of oregano externally. Need to be more diligent about taking internal fungus remedies though... I have been stopping and starting for a year now.
---
Paraffin and Candle Wax
Posted by Maria (Cape Town, South Africa) on 06/11/2008


cure for cracked heels and hands
heat one cup of parafin in an old pot on stove at very low tempersture. wait till it nearly boil and break two white wax candles in pieces and add to parrafin, when wax is melted. take off stove and wait till it has cooled down. use cream to rub on hands and feet.the best cure ever for feet and dry skin problems. you can either use it at night because of the smell (some people might nt like the smell of parafin) or you can use it as often as you like during the day.y ou can the wash your hands and feet with normal soap
i am fifty one years old my mom used it to keep our feet healthy and up till today i used it on my self and my children and anybody with problem hands and feet
THANK YOU FOR A FANTASTIC SITE
Replied by Vonda
(Bailey, CO)
11/10/2008

Replied by Maria
(Cape Town, South Africa)
01/21/2009

Replied by Jean
(Burlington, Vt/usa)
01/07/2012

---
Raw Honey
Posted by Julie (Seattle, WA) on 06/11/2008


re: Fissures (Cracked Feet) -- I get painful fissures on my feet; sometimes so bad that I can barely walk. Lately, I've been using raw (must be raw) honey on them at night. Slather liberally and put on cotton socks. In the morning, my feet are soft and usually the fissures are gone in 1-3 days.
---
Shea Butter
Posted by Rosemarie (Lima, Oh) on 01/09/2010


I suffered from cracked heals for over twenty years, I tried everything, that only worked for a while Someone told me about raw shea butter for somthing else. It was working so well that I decided to use it on my feet, and wear a pair of socks to bed, the very next day I began to see the difference in my cracked heels.
I have been using it for a week now and my heels are almost healed.
Rosemarie.

---