Lugol's Iodine
Posted by Karen (NJ, US) on 01/06/2015

★★★★★
I'm writing to share my "miracle" experience. I've had chest pain that felt like severe inflammation for years. My left side (breast) felt so tender as if it was bruised. If my little (4lb) dog jumped on me when I was laying on the couch, I'd go thru the roof. I really thought this was stress related (or worse as I'm a smoker).
I was trying a few different things, fish oils, vitamin E, garlic, etc. I can't say anything worked and it was getting to the point where it was chronic and I was always holding my chest. For reasons I can't really explain (fear?) I just would not go to a doctor. I couldn't bring myself to open that Pandora's Box.
Anyway, at Christmas time I ordered Lugol's Iodine, 5%. When it arrived I just put a drop in about 2" of bottled water and drank it. I did it again that evening. I am not kidding or embellishing in any way - ALL OF THE CHEST PAIN IS GONE. Completely GONE. I am so unaccustomed to being pain free that I find myself still holding my chest, even though nothing hurts! So - perhaps it's my thyroid, I'm not sure, but this has been nothing short of a miracle for me and I hope someone reading this will recognize their own similar symptoms and try the idodine. No matter how much I researched I never found anyone that described symptoms like mine.
Replied by Bill
(San Fernando)
01/06/2015

Replied by Karen
(Michigan)
07/11/2015

---
Magnesium Malate
Posted by Kurt (Riverivew, Fl) on 06/25/2017

★★★★★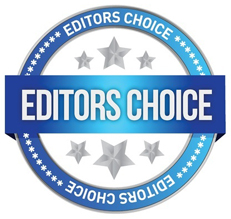 Magnesium Malate for Angina
Cure: Two years after a heart attack, two RCA stents, and rehab, I was again fast walking down and up the mile long 400 feet high hill I live at the top of, and developed angina. I popped a nitro tablet, the pain went away in 10 minutes, and I finished my walk. Then I started reading for a real remedy.
The bottom line from my research is that I started taking a magnesium malate 1250 mg tablet once a day (RDA = 425). A week later I mowed the lawn with the mower drive slipping, working up a big sweat, and the following day walked the big hill – all painlessly. FYI I'm 72, and I do take several other supplements including ACV w/ K/Na (3:1) bicarb, but this one made the difference.
The theory is that angina is closely associated with hardening of the coronary arteries which is associated with plaque deposits. Plaque is associated with calcium, and calcium with magnesium – as electrolytes (along with potassium and sodium). Magnesium deficiency has become common in soils and consequently in foods, and in most, especially older people. Apparently, the smaller, more reactive magnesium ions replace enough of the calcium in the plaque which makes it soluble in the blood – so that they shrink away harmlessly. For references just search for "plaque magnesium" no quotes.
---
Olive Oil
Posted by Art (Vancouver Bc, Canada.) on 03/18/2013

★★★★★
I started getting a chest pain 25 years prior to this one. It was right in the middle of my chest and I felt a dull outward pressure. I went to the hospital and got hooked up to monitor my heart. When the pain would come I would tell the nurse who was watching me. She told me everything is fine with my heart and the pain I am experiencing is something else. They sent me home. A friend of mine suggested I try 1/2 a cup of Pure Virgin Olive Oil. Within minutes the pain subsided. For the next week I would take a swig of this and the pain left. Then no more pain after that and I was really happy about that because I do not like the taste of olive oil. Fast forward to last week. I start getting an aching sensation in my chest at night around 4am. I would awake gasping for air and thinking is this COPD. I was really bothered by this because my mother eventualy suffocated to death from this. The other night I had some pop corn around 9pm and half an hour later I started to get these chest pains again. I suddenly remembered what I did 25 years previous and got up and gulped down some Olive Oil nit Virgin. Because of the awful taste I rinsed with mouthwash right away. The pain left after 1/2 an hour, I had a good night and awoke feeling new.
art.
Replied by Kati
(Casper, Wy)
10/17/2015

---
Potassium
Posted by Dina (Brechin) on 08/31/2021

★★★★★
I started getting chest pain, felt my breathing was strained as well...actually thought I was having a heart attack...Thankfully, I read up on potassium...Potassium is a heart supplement...I started taking it, no more pressure on my chest and no more shortness of breath. :)
---
Salvia
Posted by Sam (Miami, FL) on 08/11/2014

Microcirculation has been demonstrated as occupying a key position in the cardiovascular system.
While treatment of angina and hepatitis remain the most common clinical applications of salvia in modern Chinese clinical practice, the herb has been shown to have other valuable applications, based on its effects on microcirculation.
---
Supplements
Posted by Laura (Seattle, WA) on 01/29/2009

★★★★★
My husband, 6 months ago could not walk the dog without holding his nitro prescribed by his doctor just in case of a heart attack. He chose not to go through with surgery and did the below instead. Started with a liquid oral chelation for 6 weeks (quite expensive) to get the ball rolling then began with what is listed below.
Oral Chelation (pill form) twice a day as noted on bottle
L-lycine - 1000 mg -2 in the am and 2 in the pm
L-Proline - 500 mg -2 in the am and 2 in the pm
Vitamin C - 1000 mg -non buffered -2 in the am and 2 in the pm (must drink lots of water with this or take Cal Mag to combat possible kidney stones)
vitamin E - 800 IU once in the am
Yesterday he ran 2 miles straight, we take 2 martial arts, we have hiked 11 miles at one time, he has NO pain whatsoever and just past a EKG with flying colors. We keep on a maintenance program but it is much less than above. Definately SEE YOUR DOCTOR, but I just wanted everybody to know that this worked for us.
Replied by John
(Arlington, TX)
06/13/2009

Replied by Laura
(Seattle, Washington)
11/19/2009

Replied by Tina
(Los Angeles, Ca)
10/26/2010

Replied by Maria
(Gippsland, Australia)
10/27/2010

Replied by Laura
(Seattle, Wa)
04/23/2012

Replied by javier m
(fl)
12/25/2021

---
Supplements Causing Chest Pain
Posted by Jerry (Miramar, Florida) on 12/21/2011

Dear Ted, and Anyone else out there,
I've noticed whenever I take any sort of vitamins with oils, like a very lowdose Vit. E or Flaxseed oil or Cod liver oil, (liquid) or even oil pulling, I get severe chest pains around the region of my heart, ( I've written to u before about the OP and chest pains) I just never put it together, that most or all oils cause this. Is there a way to strengthen my heart muscles, without taking these oils? Or would u happen to know why this is happening, what is causing this? When I look back I realize that I've been taking vit. E since I was a teenage off and on, now I'm in my late 30's and I still can't take these much needed beneficial oils. I do have a mitral valve prolapse, which was diagnosed about 10 yrs ago..... Thank u.. : )
Replied by
Timh
(Louisville, Usa)
12/22/2011
2073 posts
Replied by Jerry
(Miramar, Fla)
02/08/2012

---
Supplements Causing Chest Pain
Posted by Charlotte (Ripley, Wv) on 03/29/2010

Does anyone know if you can take too much calicum. I have a soreness settled in my upper chest and its being going on for 5 months now. I've had all the x-rays and have found nothing. I take 1000 units of Calcium a day and vit D. I've use all the ben gays etc. Nothing seems to work. I'm trying to figure out what is causing the soreness. The only time it bothers me is at night when I turn over and I have to do it slowly and hold my chest. Hope someone can give me some advice. I already do the vinegar & Cayenne Pepper. Thanks
Replied by Lisa
(Thousand Oaks, Ca, Usa)
03/29/2010

Replied by Lee
(New York, New York)
03/30/2010

Replied by Lisa
(Thousand Oaks, Ca, Usa)
03/31/2010

Replied by Lee
(New York, New York)
03/31/2010

Replied by Lisa
(Thousand Oaks, Ca, Usa)
03/31/2010

Replied by Lee
(New York, New York)
04/01/2010

Replied by Lisa
(Thousand Oaks, Ca, Usa)
04/01/2010

Replied by Charlotte
(Wimborne, Dorset, England)
04/12/2010

Replied by Sr
(Las Vegas, Nv)
04/27/2010

---
Tabasco Sauce
Posted by Happydad (Virginia Beach, Virginia) on 11/21/2010

★★★★★
Dear Gentle people:
I took the nitrogen pills for years, even after my by pass surgery, which turned to be a waste of time and money. It also put my like in danger. Someone told me to try Tabasco sauce to relieve the pain, and I did. It worked, the pain went away. So now when the pain starts, I put a little sauce under my tongue. This has been going on for over ten years. I am very satisfied with this remedy. Respectfully submitted.
Replied by Marianne
(Ocean Shores, Nsw, Australia)
12/03/2010

---
Vitamin E
Posted by Dave (Fountain Inn, Sc) on 07/20/2017

★★★★★
Angina pain can be dramatically helped by using natural (not synthetic) Vitamin E. I've recently seen another case of this; where a lady had multiple stints placed in her after a heart attack but the angina continued. After being on 400 IUs of natural E daily, the Angina stopped. I understand that it is best to start E at 200 IUs...taking either d-alpha tocopherol or mixed tocopherols. After taking 200 IUs for a few weeks, increase to 400 and so forth. I've been on 800 IUs of E for 30 years.
---
Zinc
Replied by Dave
(Fountain Inn, Sc)
02/24/2012

Replied by Gavin
(Manganui, Northland, New Zealand)
02/24/2012

Replied by Rswuniontown
(Uniontown, Oh)
02/24/2012

Replied by Art
(Tustin, California Usa)
02/25/2012

Replied by Rswuniontown
(Uniontown, Oh)
02/25/2012

Replied by Gavin
(Manganui, Northland, New Zealand)
02/26/2012

Replied by Lloyd
(Charlotte, NC)
12/30/2012

Replied by Mmsg
(Somewhere, Europe)
12/31/2012

Replied by Sue M.
(Worden, Il, Usa)
12/31/2012

Replied by Sue M.
(Worden, Il, Usa)
12/31/2012

Replied by Dave
(Fountain Inn, Sc)
02/10/2013

Replied by Mulaudzi
(Pretoria Mamelodi East)
05/12/2014

---