Apple Cider Vinegar  
Posted by Joe (Australia) on 03/17/2014


Hi I don't usually take time out to write reviews but I felt I had to in this case.
I have suffered from chalazions in the past and as a teacher, my students are relentless in reminding me of my massive red, wok eye. Last time it occurred it stuck around for a month and a half before I bit the bullet and went to the doctors. He found it quite amusing and prescribed two different types of eye drops. They didn't work. It took almost 3 months for the redness to go away.
A few weeks ago I could feel another one coming on and sure enough within three days my eye was massive and painful. At this point I hit the panic button as My brother is getting married very soon and I am the best man. I found this website and after reading all the comments about apple cider vinegar, I went to war the next day.
As directed each morning I drank two teaspoons of apple cider vinegar (organic with the mother) I then used a hot compress with apple cider vinegar on in at least five times a day. I also used a Q tip to dab some vinegar directly on the inner eye lid. Did this sting? yes. Was it necessary? Jury is still out. As well as this I bought a bottle of colloidal silver and sprayed a few drops in to the eye and my mouth each morning.
Well, after three days I could see the difference and within a week the redness was gone. It really worked!
I still have a tiny bump under the eye lid but hopefully that will go away in good time
Replied by Rami
Middle East
11/24/2014

---
Posted by Frances (London, United Kingdom) on 07/05/2013


Dear Earth Clinic, I have never posted before but would like to add this to the Chalazion page if possible.
I'm a 23 year old female suffering from bad hay fever, under a lot of stress recently following 8 months of job hunting and family issues. These past few weeks I have had a very poor diet with a high sugar intake and lots of caffeine. I was rubbing my eyes a lot to relieve the itchiness of the hay fever. Last week, I woke up feeling like my upper eyelid on my left eye had been punched in the night and now bruised: looking in the mirror, the eyelid was swollen to twice the size of the other eye, and was red in colour. The whole eyelid up to the browbone was extremely painful when I touched it, and a definite lump was forming under the eyelid. Also, the eye would only open half way. With a big job interview coming up and my birthday a few days away, my heart sank.
I waited for 4 hours to see the Eye Specialist in the local Eye Clinic, who said I had a chalazion and that they would surgically remove it by incision after 2 weeks, and that I should "put hot water on it" in the meantime (he refused to elaborate). I was prescribed eyedrops containing 1% chloramphenicol and instructed to use once daily for the next fortnight. Looking online, I was very disinclined to have surgery, as I am very squeamish and also, many people reported having further chalazions as little as weeks after the op. Days passed, and the swelling got redder and larger.
I read up about chalazions thoroughly online and especially on Earth Clinic, and decided a lifestyle change was in order. After readings hundreds of testimonials, I decided that apple cider vinegar was the most likely option.
Here was my regimen:
1. I bought a bottle of organic apple cider vinegar, making sure to find one 'with the mother' as this is said to be the most effective sort.
2. I put 2 tsp apple cider vinegar in cup (100ml) of very hot (near boiling) water, and used cotton wool to soak a little up. I then held it against my eye for a good minute or two, before gently moving the pad down away from the nose. I did this 3 times a day that week.
3. Later in the day, I would use green and black tea bags as hot compresses, and these seemed to help the swelling. I did this 3 times a day also.
4. Also, I started drinking 2 tablespoons apple cider vinegar in a pint of warm water twice a day.
5. I completely cut out sugar, alcohol and fast food.
This regimen completely CURED my chalazion in the space of 5 days - I woke up on the 3rd day with a small amount of yellow gunk holding my eye shut, but it easily washed away and my eye looked better. Each day for 4 days I would find this gunk in my eyelashes, and would wash it away to reveal my eyelid becoming less and less irritated and red. Success!
Slowly and surely, sticking to the above regimen, my eye got better and I didn't need the horrible surgery. I would say that putting apple cider vinegar on a HOT water covered cotton pad was doubly effective, as it sped up the healing process. I have continued to drink the Apple Cider Vinegar since then, and am a sworn Apple Cider Vinegar fan ever since.
Replied by Monica
Texas
08/28/2013

Replied by De
Australia
08/28/2013

Replied by Holly
Kent
09/04/2013

Replied by Daniel
London
04/23/2015

Replied by Minda
London
09/12/2016

Replied by Messie
London
02/03/2017

---
Posted by Leona (London, England) on 04/11/2013

i'm from london and this is the fourth chalazion I have had. First, I was supposed to have it operated but it just came back on the other eye, I tryed gold and compresses, it worked, but now it doesnt work. How long does it take to go away with the apple cider vinegar?
Replied by Frances
London, Uk
07/09/2013

---
Posted by Sheila (San Diego, Ca) on 09/05/2011


I whole-heartedly believe it was the diluted ACV drink that began the healing process for my chalazion on the left eye margin (bottom rim of eye). Since June I've been drinking diluted ACV on and off, not daily, just when I remember to. On a regular basis 3-4 times a week though, I've been using diluted ACV as a facial toner to swipe on my face with a cotton ball. As I do this, my eyes are closed and swipe where the lids meet with the ACV cottonball. Use one side of the cottonball for one eye, then the other side for the other. This is a precaution to keep from contaminating one or the other eye if one is infected with anything.
There is no more exterior trace of the chalazion. The only evidence I see is a tiny, darker pink spot in the interior side of the lower lid where the chalazion had been.
Take care not to overdue with soaking the cottonball, the ACV will sting if it gets into your eye--the cottonball shouldn't be sopping wet. Just one quick swipe across each eye, and then tone the rest of your face with the cottonball.
Oh yes! Start taking supplements that will help you maintain eye health.
Replied by Sheila
San Diego, Ca
06/19/2012

Replied by Jennifer
Arlington, Tx
08/17/2012

Replied by Daisy
El Paso, Tx
08/22/2012

Replied by Kamilicica
San Francisco, California
09/20/2012

Replied by Miyanda
Livingstone, Southern Province
09/28/2012

Replied by Steven
New York, Ny
10/17/2012

Replied by Pax
Houston, Tx
11/02/2012

Replied by Help
A-town, Pa
11/30/2012

Replied by Sammy
Kuwait
03/14/2013

Replied by Haley
Florida
03/09/2014

Replied by Jennifer
Arlington, Tx
03/10/2014

Replied by John
New York
03/24/2014

Replied by Sowmiaravi
Singapore
01/28/2015

Replied by Jennifer
Arlington, Tx
02/07/2017

Replied by Meredith
Co
06/15/2017

---
Apple Cider Vinegar, Charcoal Poultice  
Posted by Doctor Mom (California) on 01/18/2016


My daughter plays basketball (17 yrs old)... and during a game she got poked in the eye, probably by a nasty sweaty dirty finger. The next day she woke up and her whole upper eyelid was swollen. We immediately put warm compresses all day. Her eye was swollen for about 2 days. Once the swelling went down, it left a huge lump on her eye... I would say almost the size of a dime on her upper eyelid, but the lump was huge. I sent her to the doctor 2 days later just to make sure there was nothing else going on.
Waste of time and money...all doctor said was it was a stye and put warm compress. So we kept with the warm compress for two days..but not only did we NOT see a difference, she has sensitive skin and the skin on her eyelid was so dry and red that if we continued to do warm compresses, the skin on her lid probably would've came off. I tried to set an appt with an optomologist, but the appt was scheduled for a month out... UGH!!!
Remember my daughter is 17. She's a senior in high school... and she has her first school dance in 3 weeks. We couldn't wait for the doctor appt in 4 weeks and I had a feeling the doctor was going to say "Warm Compress".. So I googled home remedies for Stye.. came across some guy that said Salt water flush all day, as salty as you can take it. Okay.. it's worth a shot. And my daughter was willing to do anything at this point. She was so embarrassed having it there. (Estimating it's about Day 6 since the poke in the eye)
Did the salt water flush for a couple days (yes, it stings), but it didn't make enough of a difference for me to feel like this was the right solution... Googled again.. I don't know how I came across Chalazion, but I was convinced that's what she had because the back of her eyelid did not have a 'sore' like a stye (you know how a cold sore has the white sore.. well this did not have it.. you can see where there may have been a sore, but there wasn't one now (kinda looked like a scar under the eyelid).. So I was thinking it was a stye that healed wrong and the skin under he eyelid healed with the lump still there...
Anyway I wasn't going to give up, next home remedy I found and decided to try.. Apple Cider Vinegar. I added a tablespoon of ACV to every 1 cup of warm water. I took a Qtip, dip it in the solution and applied it to the back of her lid where the sore probably was. (Stings more than the salt water flush) We had regular Hines apple cider vinegar.. used that for one day, but the next day I decided to get 'Braggs ACV with the mother'... used that for two days, just in the evening (since she had school). I still was not happy with the results.. the lump was going down a bit but at a snails pace. I was thinking maybe because we were only applying it in the evening.. so for the next two days.. morning and evening.. but still not happy with results...
On to the next remedy.. Activated Charcoal.. I found some pills called Charco Caps at Walgreens (came in bottle $22 for 100 pills) opened the pills up to get the charcoal. I made a poultice out of it.. (1 spoonful of active charcoal, equivalent to about 8-10 capsules, mixed with a spoonful of flaxseed meal (bought at grocery store) and added water.. you can also google how to make charcoal poultice) I put the mixture on a band aid and she left it on overnight.
Next day, I can see a difference, not huge, but more than the other two remedies after the first use... did it again the next day.. slight difference again.. I decided I would apply apple cider vinegar before I put the poultice (this time I did not add water to the ACV).. Next morning... I finally started to become convinced something was working... (I think about 7-8 days had passed since the initial salt water flush). So next morning, we applied ACV in the morning before school and applied ACV in the evening before the charcoal poultice overnight.. At this point.. not only did it go down about half the size, but the white sore in the back appeared.. Ok now, I'm really convinced it was working... since the white sore was there, we decided to add the salt water flush back to the evening routine (it's about a week and a half now since the initial salt water flush).. so we did salt water flush, ACV, poultice for a couple days.. it now looks like a small stye... we're going to keep with the same routine until its gone.. I think after about 1 more week it'll be fully gone!
I hope this helps someone else out there! It didn't work overnight, but it's definitely working. Keep in mind we had to work around our busy schedules (on top of trying each remedy separately). If you start right off the bat with the combo remedy of flush, ACV, and poultice and treat more than once a day... I think it would work even faster!
Good Luck!
---
Apple Cider Vinegar, Hot Compress  
Posted by Marc (Pa) on 01/10/2018


40 Yr old male, had styes and chalazion off an on for 11 months. Lower eyelid.
Had chalazion lanced by an eye doc - it was a horrible experience and very painful despite the local anesthesia, plus it came back. Tried antibiotics including doxycycline and tobradex ointment for a month. Visited doctor 4 times, spent around $800 on this annoying condition. It would seemingly go away and keep coming back. I also was not religious about my treatment depending on the size of the lump. It kept getting worse and became huge (size of a gumball) and very red. Had a head like a pimple on inside of eyelid. The lump was very firm and seemed to not want to open up. Considered surgery. I was miserable and didn't want to go out if I didn't have to. The 2nd doc I visited said it was solid like butter and heat would make it liquid to drain out. He steered me away from a lancing and surgery.
Also tried dry warm compresses with a gel mask, hundreds of times. I tried tea bags with parsley, vitamin A, castor oil, colloidal silver, straight ACV, coconut oil, etc. Here's what finally worked for mine:
Was washing eyelids with baby shampoo 2 times a day or before any treatment, using colloidal silver (Sovereign Silver) drops, 2-3 drops directly into eye 2-3x per day for 4 days. Took multi vitamins. Drank ACV everyday (maybe a teaspoon). Used castor oil on lump topically. Was researching and found this site.
Went back to ACV, but this time warmed up some water, mixed in 1/2 ACV. Put a cotton ball into the ACV and soaked eyelid for 5-10 minutes.
Did some get inside eyelid? - Yes. Could feel the ACV working. Boiled water. Dip clean washcloth into the hot water and did a hot compress with this by getting it close to the lump but not touching until it was just hot enough to touch to eyelid. It was HOT. Re-heated the cloth when it cooled. Massaged on eye for 5-10 minutes and it finally opened up the chalazion from the inside of my eyelid. Kept massaging/milking the drainage out until I could not see any more coming out. A lot of yellow-ish oil/discharge came out. Kept using heat to try to keep the contents liquid. Flushed eye with warm water. Put in a few drops of the colloidal silver. Lump is not gone and is still somewhat red but looks way better and reduced the following day.
Mine may have been a combination of remedies, but I think the ACV followed by HOT WET compress did the trick. Will continue the 1/2 ACV with warm water soak, then hot compresses. Using coconut oil to help the skin on eyelid heal. That was a terrific feeling after this many months of enduring this embarrassing lump. So to those of you who are about to give up, use ACV soaks and go hotter with the compress! Moist heat seemed better then dry heat. It should open on its own without help of a doctor (they don't make money by recommending ACV). Thanks to all who posted their remedies on here, you helped me out.
---
Posted by Cynthia G. (Michigan) on 08/09/2015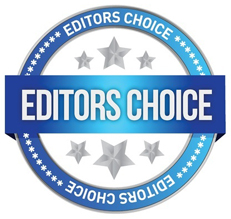 I was treated for Graves Eye Disease from 2006-2011 and had 21 eye surgeries through this ordeal.
I had 7 decompressions, muscle surgeries, eyelid stuff, retinal procedures and was warned that there was a good chance someday that the sebacious glands would plug up and I would have chalazians. I was treated throughout my eye disease at the VERY BEST EYE HOSPITAL, KELLOGG EYE CENTER, on Planet Earth. 4 years later I got my first chalazian and local doctors thought it was due mostly to all the build-up from scar tissue. So I tried heat compresses for months and one surgeon removed it by cutting through top of eye lid because my lids have been through too much and are brittle and cannot be flipped.
Then 4 stitches and cauterization later, I think all is well. Within 3 weeks I have 4-5 new bumps forming. So I go back and see another doctor and he suggests 4 shots to the eye that will infiltrate the bumps and tells me they will be forever banished in 30 days and NONE will return. I won't even BEGIN to try and explain how crazy painful this procedure was and now I know why FEW attempt this one but I was truly desperate. And I made a SERIOUS LAPSE IN JUDGMENT by not returning to the Kellogg Eye Center and Dr. Victor Elner.
Needless to say, 3 weeks after this last procedure, 3 more cysts appeared and rapidly enlarged. The doxycycline I had been on was doing nothing for me but giving me a constant and consistent yeast infection. I couldn't win. In fact, I felt like I was totally losing ground. So I got on the net and found Earth Clinic and in 12 hours my eye life began to change.
I read about the white tea bag compresses and the ACV applications to the affected eyelid and whammo....when I woke up in the morning my bumps were reduced in size noticeably and apoeared to be coming to a head. Now within 2 days we were able to express the bumps and I have not stopped with the vinegar as I believe it will keep the sebacious glands from hooefully clogging.
I also took someone's advice on Earth Clinic to use baby tearless shampoo to wash eyes. Great idea and I use nothing else.
And I top my regimen off with frankincense or purified castor oil to keep my lids smooth and soft. It has been only 2 full weeks and my affected eye looks so normal it is unreal. Everyday it looks healthier.
The last procedure, the one with the 4 shots to the lid, was traumatizing, and the combination I guess is what has caused me to lose roughly 25 or so eyelashes from the outside upper lid corner. Ugh! I am now hoping time and essential oils will encourage new growth. It has been approximately 3 months.
And I also drink 2-3 ounces of ACV a day and have done this for years. But it was the q-tip and ACV applied directly to the lid that started my turn-a-round. I must comment on how EASY hot compresses are with tea bags. They hold the heat better than anything plus to warm up you just drop back into your hot cup of tea. Chamomile tea works well, too. Have to wonder if the properties of tea are also miracle workers :-) I did both initially.
Any tips on lash growth? One thing at a time.......thank you! Cynthia
Replied by Mmsg
Somewhere, Europe
08/10/2015

---
Posted by Joanna72 (Aylesbury, Buckinghamshire) on 06/13/2015


Better But With Side Effects

Hi, I am going through my first and hopefully last chalazion. It all started about 5 weeks ago when my left eyelid started to swell up. I didn't know what was causing it at first and because it wasn't painful I just ignored it thinking it was just an infection and that it would resolve by itself. About a week later though a small bump started to develop in the middle of my eyelid right on the lash line, which scared me at first as I had never seen something like it before and seeing a small lump on my eyelid made me think the worst to begin with. I then researched my symptoms online and what came back was a chalazion. What I had seemed to fit what I had read and seen on the web. I went to see my doctor and he thought it was a stye and prescribed me flucloxacillin for a week. It wasn't long after starting the antibiotics that I woke up one morning and had yellow crustiness on my upper and lower lashes along with white gunk in my eyes and lashes, not nice!
I started early on with just using hot compresses and massaging. After reading up on home remedies I then began using ACV as well as washing my eye out with saltwater. The pea sized lump I had on my lash line two weeks ago has now almost gone but my eyelid is still badly swollen and puffy looking. I have also damaged the top of my eyelid as I overdone it with the massaging and some skin has come off. Is it best for me to stop because of this? It's just I'm worried that the lump will get bigger again if I don't continue with the warm compresses.
Also, do you wash ACV off your eye immediately after applying it or do you just leave it on? No one's explained that yet.
Replied by Jewels
Ny, Ny
06/24/2015

---
Avoid Nickel in Water  
Posted by Karen (Utah) on 01/02/2018


My son was told to put warm wash clothes on his eyes to clear up the chalazion. This only made the problem worse because as it turns out he is allergic to nickel that was in the water at our old apartment. So we were making his allergy worse by putting the warm wash clothes on his eyes. By avoiding nickel as much as possible he hasn't had too many more chalazion.
---
Boiled Egg  
Posted by Betty (Jonesboro, Ga) on 07/08/2013


For chalazions: Boil an egg then wrap in a clean dry wash towel while the egg it still hot. Place the towel on eye with the chalazion for 15mins a day. Guarantee the chalazion will be gone completely within a week.. It worked for me and others.
Replied by Thillai
Germany
06/18/2015

---
Breast Milk/ Milk  
Posted by Relief (West Coast, Ca) on 11/14/2012


Son is 14 and has had 2 chalazions: at 7 months old baby dr exam, dr said she 'just came from a seminar that taught a terrific new infant massage therapy' and pressed her knuckle hard into my son's left eye socket saying she was massaging the bone?! I grabbed him and left. Next day his eyelid center had half-inch ball-shaped chalazion. Crying painful, pushing into eyeball, couldn't open lid or blink. 3 days later, it seemed larger. Different dr referred us to eye dr who matter of factly told me he'd be glad to lance it but baby would lose his eye as dr never used eye shield or guard and baby still would have a good eye. Instead, I took baby home, put gentle moist warm wet baby washcloth on eyelid to cleanse mucus and watering.
Called my mom (72 yrs old). She told me put a dab breastmilk or room temp regular whole milk on chalazion. Within an hour, swelling reduced. I reapplied again, then a very slightest dab aloe liquid from my garden plant. Next day, chalazion was half size. In 2 days more it was gone forever, no scar. At 14 he had an identical chalazion lump grow to cover entire backside of one earlobe. Since no pain we didn't pick, pierce, lance. After 1 month, it was about same size, but tender. We applied gentle wet warm washcloth to soothe and soften. It showed reducing next day after slight dab hydrogen peroxide, milk and aloe. Next day we dabbed milk, aloe, olive oil and kept it clean, dry. It is almost gone in a few days. Seemed these last 3 did most help. Thank you forever mom. Love this site. Thank you.
Replied by Foster
New Zealand
12/09/2014

Replied by H
London, UK
12/10/2014

Replied by Mhel
Philippines
01/10/2015

---
Castor Oil  
Posted by Jared (Portland, Oregon) on 03/04/2016


Had one of these nasty things (chalazion) appear on the inside of my lower left eyelid. I am a Earth Clinic regular so this was the first place I came after the baby shampoo had zero effect.
Castor Oil. started applying and also purchased a dry eye compress off of Amazon. Benefit was immediate. Size reduced drastically after the first heat treatment. Keep applying castor oil directly to the bump on the inside of the eyelid and use heat regularly. After 2 days, bump is almost gone.
Castor Oil directly to the Chalazion with lots of heat.
Replied by Danielle
Miami
03/16/2016

Replied by Iris
Fairfield, Ca
05/25/2016

Replied by Shane
Indianapolis
11/27/2016

Replied by Vivian
Odessa, Tx
01/29/2017

Replied by Tori
Ny
02/09/2017

---
Posted by Steve (San Diego, Ca) on 01/13/2016


Chalazion treatment:
ACV did not work (made things worse). Switched to castor oil and compresses - this cleared everything in two days.
Cheers, Steve
Replied by Sabah
Palestine
02/15/2016

Replied by Imran
London
03/08/2016

Replied by Mama To Many
Tennessee
03/08/2016

Replied by Sabah
Palestine
05/16/2016

Replied by Kate
Toronto, Ontario
12/11/2016

Replied by Reglisse
New Brunswick
01/05/2017

Replied by Tori
New York
02/02/2017

Replied by Kelli
Washington, Dc
04/13/2017

---
Posted by Franky (Beirut, Lebanon) on 02/28/2013


Castor oil really works for a chalazion. It's better than any treatment. Just keep applying it topically on the bump everyday. It can take from 2 weeks to 6 months depending on your immunity. But it will surely go. Take 2 day breaks when using for more than 2 months. You can help your immunity by staying off wheat sugar and junk or fried food. Castor oil really really works. Please help spread the word to the people here because I dont have much time.
Replied by Ajj
Toronto, On
03/19/2013

Replied by Anshul
Amritsar, Punjab, India
08/23/2015

---
Castor Oil, Epsom Salts, Chamomile Tea  
Posted by Yukiko (Inaba) on 03/30/2017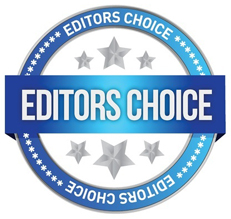 All I can say is, I wish I could give all chalazion/stye sufferers one big, tear-ridden hug. I've been suffering with eye problems since 2014; I'm in my twenties and I'm a mascara wearer, been one for years. However, I've come to realize my methods of make-up removal were not up to par. It all started in my right eye, the feeling of a piece of sand stuck underneath my top lid. I see the white-head, and assume it's a pimple, and I go full force when I see a white-head. DO NOT EVER DO THIS. EVER! I made it worse, google image search a picture of a stye and I was probably the worst picture that comes up. However the actual stye went away within a few days with just mere warm compresses.
This was just merely the intro. Evidently I did not drain the stye properly, because it appeared to harden to a small lump under my eye. I'm a pretty aloof person in general, and I'm not one to zone in on micro imperfections on my face as well as others, but one day I noticed that my right lid was a bit..lumpier? Than the left. I realize it's still probably some puss. Fast forward to researching about ACV and coconut oil, I go full force. All I did was burn my lid because I stupidly used pure apple cider vinegar instead of diluted. Okay, I back off and dilute the vinegar. Nothing. Maybe the swelling went down for me, but swelling wasn't my problem as it was a small rice sized lumb is stuck under my damn lid! Nothing would make it budge. It's 2017 and I still have this small lump, but it's barely noticeable.
Enter my left eye. I've been blissfully accustomed to my left eye being the golden child, problem free. I get a stye of February this year. A pretty bad one. At this point I'm not panicking because styes actually go away fairly quickly for me. I even do a bit of ACV treatment with my newfound knowledge of it. (ACV works miraculously for STYES, but in my case, not for chalazions). It's draining, I had to call a few days off work but it's draining. I delight when I see the collection of pure white gunk collect in the corner of my eye (fellow stye/chalazion sufferers, you'll definitely know how great this feels). My eye seems back to normal!!! Except...it's just like my right eye, there's another small lump!! And I'll be damned if it's symmetrical with my right!!
I get depressed over this now and then. I wouldn't call myself a vain person but having eye problems like this is just embarassing, although nobody has ever pointed out they noticed it, except my boyfriend who was unfortunately my right hand man during my terrible stye flame up which everyone could notice (I tactfully stayed indoors).
Okay onto the treatment, sorry I just wanted to share my story with you guys and know that I'm with you totally, I know how frustrating it is to have something that will never go away, and surgery will never be an option for me. But..here's the light at the end of the tunnel. On a whim I bought castor oil. Yeah I've read such things about it helping eye problems, but the good stories seemed few and far between. It seemed the frontrunner of chalazion cures was still ACV, but that just doesn't do anything for me other than smell bad and burn my lid, even diluted. (and yes, I alternate warm compresses and cool ACV every so often, sometimes doing this multiple times a day for a week straight, nothing). But castor oil. I've read many techniques, so I kind of make my own routine to see how that will work. And by god..I think I got something going here. My lump under my left eye seems more "localized", meaning I could definitely isolate it and move it around other than it just being a swollen mass.
Note: I do want to focus on my right eye, but that is just a small piece of rice compared to my left. I apply castor oil, soak a warm paper towel in some epsom salts (that also has been working and encouraging little crusties in my eyes when I wake up in the morning which I take as a good sign) and lay that right on top of the castor oil so it kind of sticks. From what I've learned, when you read "warm compress", it does not have to be piping hot or even "hot as you can stand". Take it from me guys, all it does is burn your eyelid and make it red and even more unsightly. Definitely warm but not to the point of pain, it should feel soothing. I alternate between this and cool treatments of chamomile tea bags for just a few minutes. When I wake up in the morning, it feels a bit smaller and smaller. I know this is going to take a while but thats how long it needs, and folks, they do eventually go away. Some people have had theirs for years when one day it just goes. It's just unfortunate for those of us who have to be in the public and are always a bit weary of our eyes. However, I will never get surgery. There's no guarantee it will be removed, and I've read stories of scarring and sometimes styes/chalazions coming back for vengeance. I'm sure surgery has worked for some and I applaud them, however, I believe homeopathy is the way to go and everyone is different so we all just need to keep experimenting.
For me, castor oil, epsom salts, and chamomile tea all together have been showing some differences. You could even do these treatments before you have to be somewhere. Just remember, do not burn your eyelid because you could make it worse and who knows, you may just be dealing with an inflamed lid instead of something underneath and you wouldn't know it because you're burning it.
Sorry for the long post, just wanted to finally share my struggles. I can't wait for the day where they make a magic pill to cure these things. And yes I've tried staphysagria and it didn't do anything for me.
---