Treat for Demodex Mites
Posted by Miss M (New York) on 07/02/2020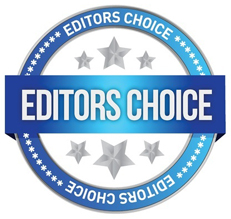 I had same issue as Tron below. All of a sudden monster chalazions in eyes. Doctors said they were just styes. Found info on démodex and read many papers about what works against them.
Hope this helps others:
One ounce tin
vaseline - this will cover and drown them
4 drops tea tree oil
4 drop lavender oil
Melt Vaseline add essential oils and stir well.
Pour into container.
Apply everyday and night.
With the petroleum salve with tea tree and lavender, you only need to swipe your finger and get scant amount for your lashline. You do not need to goop up! If you have applied too much wipe off with a tissue.
Make sure you use different hands, tissues, wipes for each eye you do not want to transfer the little bugs over to another eye.
Sulphur soap is helpful as demodex hate the smell BUT it will dry your face out. You can buy it on Amazon.
Additionally helpful to me was to use Desert Essence Organics Lemon Tea Tree Shampoo - you can take the cap off and add additional tea tree and lavender oil. Wash your hair and face. This shampoo is for oily hair so it can be drying to hair and face.
Wash your bedding in detergent and borax in HOT water. Your pillow case wash as much as humanly possible and use HOT heat.
Buy unscented babywipes for your eyes. Amazon Basics or Costco.
Throw out your eye makeup and do not wear any until condition clears or you will make it worse.
My doctor didn't even know about these things or my ophthalmologist!
---
Treat for Demodex Mites
Posted by Tron (UK) on 07/01/2020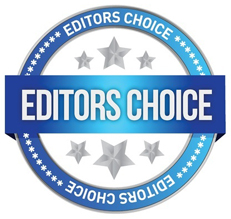 I had several bouts of chalazions and tried many remedies, tea tree seemed one of the best in soap form, if u are careful not to get it in the eye itself.
After many eyelid bumps and doctors saying it was blepharitis etc, I stumbled on an idea that it might be an over abundance of demodex folliculorum. I recalled then when they first appeared... it was after inspecting my uncle's dog who had mange on his tail.
Mange is caused by the same mite!! So long story a bit shorter.... ivermectin!! Obviously do your own research but I ordered some in a paste took the amount one would take for other diseases it is prescribed for tropical parasites....And Voila!
Gone after 2 plus years of these things....I occasionally dose myself maybe every 6 months but the little critters that apparently live on everyone's skin can proliferate given the right conditions and lead to many things including chalazions.
---