Boost O2
Posted by Shirley M. (Sedona) on 01/20/2021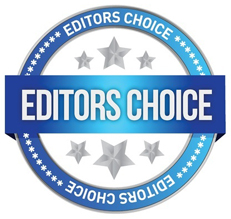 This is a good reason for carrying a can of BOOST O2 in the car and have handy in the house until medical help arrives.
EC: Thank you so much, what a great idea. Added your idea to the supplements section in the CO article above.
Replied by Zal
(Israel)
01/20/2021

---
Cayenne
Posted by Jill (Toronto) on 01/20/2021


1 teaspoon of cayenne powder in a small amount of juice or water for suspected CO poisoning. Don't forget to give it to your pets if you suspect they also got a nasty hit of carbon monoxide outside. I noticed one of my dogs sometimes gets agitated for no apparent reason after we come back from a long walk. Maybe that's the reason.
---
Methylene Blue
Posted by Lisa (HI) on 01/19/2021


I use methylene blue to combat carbon monoxide (CO) and other oxidation issues. I use a drop of the aquarium solution, can mix in water or take straight. Too much ( like 60 drops of the 2% solution can be toxic ) based on weight (150lb person).
It is also good for parkinsons, alheizmers, old age dementa. etc. They are all oxidative damage. People with genetic disorders take it daily for their entire life without bad effect.
I have been taking it for about 8 years now daily. There is a genetic disorder that can affect (mostly asian people) and they can get anemia if they take it (in large doses) but that is very rare in others. It also helps with covid and certain parasites. Used for 60 years to treat malaria.
---
Strokes and Heart Attacks
Posted by John (AU) on 01/20/2021


I know a few people who had heart attacks or strokes outside or within an hour of coming inside from a walk or run. Some elderly, some under the age of 50. One in particular worked on trailers and multiple heart attacks on the same day was young and in good health. He survived but had extensive heart damage after that and was never the same.
Replied by Mary
(USA)
01/24/2021

---