ALA, St. John's Wort, Wood Betony  
Posted by Dreadfulwitchdoctor (Texas) on 08/03/2016


I've had BMS for about 4 years. I've tried every remedy and some helped more than others. I settled on alpha lipoic acid as the most effective, even though it just reduces the symptoms; it doesn't eliminate them. I tried the r-ALA and couldn't tell much difference, if any. I was disappointed because I've read from so many different people that it was much better. Since it's so much more expensive it isn't worth paying for it, for me. Others may, and obviously do, have different experiences. I take 300 mg three times a day.
I decided to add wood betony since I had some and I know this herb is useful for nerve issues, particularly related to the head. I do feel I get a slight improvement from this addition. I make a tincture from the dried herb and a menstruum of 50% Everclear and 50% distilled water. You could also use straight vodka. I let it sit for about six weeks then strain into a dropper bottle. I take a dropperful a couple of times a day but it would probably be better if I upped that to three.
The wood betony got me thinking about other herbs for nerve pain/damage and realized I should use St. John's Wort. I'd never used SJW for nerve problems before, but I have read that it's excellent both internally and externally for that purpose. I do know that it loses potency quickly when dried, so I ordered some from a source I know to have fresh, high quality herbs and started making tea with it. I am in the process of making a tincture from it as well, since my understanding is that you can get a quality tincture if you make it shortly after the SJW is dried. But I may just continue drinking my tea (and add the wood betony to my infuser) since I think the surface contact is helping as well. I've been letting it cool enough that I can take a large sip and hold and swish it in my mouth to bathe the inside surface of my mouth with SJW. I let my herbal teas infuse for about 10 minutes, covered.
I've been using ALA almost exclusively for at least a couple of years now, but the addition of both of these herbs, especially the SJW, has done a lot to alleviate the residual discomfort.
Replied by Nicky
Oregon
09/06/2016

Replied by Hisjewel
America, New York
09/07/2016

Replied by Suez
Iowa
12/09/2016

Replied by Ken
Arizona
01/05/2017

---
Alpha Lipoic Acid (Ala)  
Posted by Debbie (Hadera, Israel) on 04/23/2010


Burning mouth syndrome
I have suffered terribly from BMS for about 2 years,tried lots of alternative treatments and none helped. I then started taking ALA 600 mg every day. It's gone !!! The only thing that I am not sure of is for how long I need to carry on taking it? Forever?
Replied by Dean
Huntersville, Nc
04/27/2011

Replied by Wundurbear
Birmingham, Al, Us
03/20/2012

Replied by Wundurbear
Birmingham, Al, Us
03/20/2012

Replied by Brian
Campbell, California
06/08/2012

---
Baking Soda, Dietary Changes  
Posted by Anjum (Miami, Florida) on 06/28/2009


I have been suffering with BMS for 10 years now. Recently about two months back I found Earth Clinic and I decided to do what TED said. He said to try baking soda 1/4 teaspoon in a half glass of water for two weeks that will get rid of burning mouth or burning toungue. It is burning because of acid in mouth (most of are too much acidic) but you need to avoid dairy, sugar ( all even honey and substitues sugars)and white bread and white grains (like white rice) Take any thing that is brown, like wheat bread, brown rice, oatmeal, corn bread is ok. ( unless you are allergic to gluten) because the gluten is a protein found in wheat, barley and oats. Then you can eat only corn and rye and ofcourse gluten free stuff which is really hard to find. Drink lemon (1/2 sqeezed)with one glass of water ( 8 ounce)atleast two times a day when you are taking Soda bicarb in water.
Good luck!
I really got rid of burning mouth but I still have weird taste in the mouth that I think will go away with time. Sugars are eliminated for at least 6 months for these conditions to go away. I even got rid of Migraines since I got rid of sugars.
I had my gallbladder removed 18 years ago and I was getting bloating and uneasiness in my stomach also for that I have been taking "Lecithin" just once a day with food. (It helps to break your fats and helps in digestion if you need to take it two times a day with your main meals it is ok too)
Good luck every one. It is not easy to leave all sugar, dairy and white bleached flour ( every food we consume has either suger, dairy or white flour) I am satisfied with this remedy but I also have leg cramps ( heavy legs) I am taking Vitamin E and doing some yogas that are helping me a little but not very much. May be it will take sometime before I can say anything since I just started this yoga a week ago.
Replied by Xlevine
East Brunswick, Nj
08/02/2009

Replied by Anjum
California
06/28/2016

---
Beer Rinse, Baking Soda  
Posted by Peggy (Vidor, Tx - Texas) on 05/21/2012


I am a 60 year old female in really good health. I have had burning mouth for 6 months now. I have tried all the remedies on the computer. I have found rinsing my mouth with a light beer ( I do not drink) lessens the burn for a while. Also brush with baking soda often helps also. Good luck to you all.
Replied by Margie
Lebanon, Il
05/22/2012

---
Burning Mouth Syndrome Triggers  
Posted by Diane (Canada) on 11/22/2016

I had a burning tongue about 2 years ago and many appointments. ( 3 doctors, many blood tests, dentist and finally the ENT). Everything looked normal except my tongue was burning and driving me crazy.
When I finally saw the ENT, he was very helpful. He looked at the tongue and mouth, and right away, he said he could see that I had the habit of running my tongue over my teeth. I was probably doing it many, many times a day without noticing it, like a nervous tic. The diagnosis was burning tongue syndrome, but he was sure it was caused by this habit. He said : the good news is there is nothing wrong with you. The bad news is I can't help you.
He said the only thing to do is to be conscious when I am moving my tongue in my mouth, specially when I am running it over my teeth. Then, consciously make the effort to just relax my tongue at the bottom of my mouth. It will go away once you relax.
In my case, he was right. I started noticing how much I move my tongue in my mouth specially when I am stressed. It feels like it's in constant motion. Worst in the afternoon, when stress level is rising and I start feeling tired. So I started by making a point to take breaks at work. I would sit down for about 15 minutes, breath, and relax the tongue at the bottom of my mouth. At first it felt weird, like it wouldn't relax. What helps is gathering saliva in my mouth ( sorry if it sounds gross! ) and kind of let the tongue bathe in the saliva. It seems to relax better that way. I also try to relax my whole face, and the jaw during this little session ( I am always surprised how tense my face can be! ) . After about a week of doing this a few times a day, I really started to see some improvement.
I am pretty much symptom free now, but I get the burning feeling once in a while, specially late afternoon, during stressful hectic days, or when I am worried. Then I make a point of doing this relaxing exercise and it just goes away on it own again.
I am easily stressed and tense. Some people bite their nails. I knew I was a lip chewer, but I hadn't realize I was also obsessively rubbing my tongue on my teeth, and that is what was causing my tongue problem.
I sincerely hope it can help someone else.
Replied by Carol
Nj
12/03/2016

Replied by Diane
Canada
01/16/2017

Replied by Lillian
Scotland
01/24/2017

---
Posted by Duckiedmud (Montreal, Quebec) on 02/06/2016

I had a prevnar13 shot (vaccine used to prevent pneumococcal bacteria infection) 3 months ago. A week later I started to get BMS. It has gotten steadily worse. I am blaming Prevnar 13. I will try things I have read in other post. I can hardly eat it hurts so much.
---
Posted by Bernie (Nj) on 03/23/2014

My BMS started about 3 weeks ago (3-01-2014) 1st started with dry mouth then shortly thereafter burning mouth. All of this started shortly after a ct scan with contrast of stomach and pelvic area. I have not seen a Dr. yet but will make appt. Monday. I am 75 yrs old in pretty good health I feel the scan had something to do with BMS. BERNIE
Replied by Faithfulfriend
Cal
05/03/2014

---
Posted by Kate (West La, California) on 08/09/2011

I have never experienced burning mouth or burning tongue syndrome until recently. However, I had read about the terrible problems people have with this condition by perusing different health sites over the years and I figured it out within a day or two. My episode was triggered after I ran out of our holistic toothpaste and grabbed my husband's small travel tube, which was an Arm & Hammer brand. Almost immediately after using it, the right corner of my mouth cracked open and started to bleed. Then my tongue started to feel raw. Not realizing I had just triggered burning tongue, I ate tortilla chips with the hottest salsa imagineable at a restaurant the next day. The hot peppers in the salsa burned the tip of my tongue, causing tiny but immensely painful blisters. I was unable to sleep for the next 2 days. It was sheer torture. After finding burning tongue remedies on Earth Clinic, I started to alkalize with Ted's baking soda remedies. I also swished baking soda and water solution in my mouth several times a day. It took a week to heal and what a painful week it was. During that time I spoke to an oral surgeon friend who told me that this condition appears more frequently for menopausal woman (I am not). He told me that he had a female patient commit suicide after months of having a burning tongue. That's how serious and painful this condition is.
I hope people will look to the chemicals in toothpaste and hot spicy food when they get a burning tongue. I never want to go through that again! Hope this post helps someone, somewhere.
Replied by Marina
Paros, Greece
12/18/2011

Replied by Angierose
Dublin, Ireland
11/09/2012

Replied by Molosser
Asuncion, Paraguay
11/11/2012

Replied by Liette
Barrie, Ontario
11/29/2012

Replied by Jacque
Seattle, Wa
01/19/2014

Replied by Maureen
Montreal, Quebec, Canada
02/16/2014

Replied by Janice
California
10/28/2015

Replied by Judy
Tasmania, Australia
11/01/2015

Replied by Kokear
Brisbane
12/17/2015

Replied by Judy
Tasmania
02/09/2016

Replied by Maureen
Midlothian
04/19/2016

Replied by Carolyn K.
Florida
07/09/2016

---
Capsaicin  
Posted by Erin (Sherwood Park, Alberta) on 04/16/2009


I was suffering with burning mouth syndrome for over a year. Tried everything, B vitamins, oral rinses etc. My oral pathologist prescribed lozenges with capcasin and it is the only thing that helped. I have also been tested for celiac twice, but tested negative. As of right now my bms has totally disappeared. I was eating oatmeal everyday, but have stopped and my digestive system is better. Next week I am going to start eating oatmeal again everyday to see if the bms comes back.
---
Dietary Changes  
Posted by Mar Mimi (Greece, Paros) on 01/29/2013


Try an elimination diet of all food allergens - I'm in the process of doing a 10 day one for Hashimotos autoimmune disease (Dr Ks diet). I went gluten and coffee free a few weeks back and already my burning mouth syndrome has gone. With the elimination diet you completely clean up your body and then introduce things back in slowly to see what triggers your body - you'll be amazed at other little ailments just dissappearing - my back ache (which I've suffered with for 9 months) has also gone - what's that all about!!! I would recommend elimination diet to anyone suffering with this - it's hard going but well worth it.
---
Posted by Wundurbear (Birmingham, Al, Us) on 03/20/2012


I eliminated gluten and my burning mouth completely subsided after less than 2 weeks. I am convinced I am gluten intolerant, because of the many digestive issues that have also subsided. I would rather never eat those things again than have that constant burning in my mouth. after 5 years, relief finally!
Replied by Ali
Wales
07/08/2014

---
Posted by Kate (Newport, Ri) on 12/03/2009


Hi, I was in graduate school, managing to eat healthy mostly vegetarian home cooked food - but not sleeping enough and extremely stressed and drinking coffee - when my tongue started to burn. In a couple of days it got so bad that it became insanely distracting and spread to my gums and lips. Eating (especially acidic foods) became unbearably uncomfortable. My tongue looked normal and I felt fine - just the usual stressed and tired. I was desperate for a solution and went to a great country doctor near my school. He explained that the cause of Burning Mouth Syndrome (BMS) is hard to determine and it can come and go for years. One theory, he said, was B vitamin or iron deficiency. He asked if I ate red meat and told me to go eat dark green leafy vegetables like kale and chard and red meat 2x a day for three days and see what happens. If no change, I'd go back for some tests. In two days of eating beef and kale the burning was gone. I realized that the stress was causing my digestive system to just not work very well; I wasn't absorbing the vitamins I needed from my food or from the B complex supplement I had been taking. B vitamin supplements don't work, your stressed out system just flushes them out. Whole foods, a healthy digestive system, and calming down a bit are key. This is not the cause/solution for all BMS cases but it is a good start in your self-diagnosis to rule out the possibility of vitamin/mineral deficiency. If you have BMS, you have my sympathy! And I hope you find some relief soon.
Replied by Burnettcj
Cathedral City, Ca
05/09/2010

Replied by Patricia
Vancouver
09/10/2015

Replied by Anon
Us
09/11/2015

Replied by Dave
Fountain Inn, Sc
09/11/2015

Replied by Dave
Los Angeles
11/11/2015

Replied by Violet
Brisbane
08/22/2016

Replied by Carol Santa Barbara
Port Saint Lucie Fl
11/03/2016

---
Posted by Abbe (Sydney, Australia) on 06/11/2009

I too think i have Burning Mouth Syndrome, only my burning seems to be really bad under my nose & upper lip as well. My symptoms are- reflux, constipation (for years now), dry eyes, psoriasis, sinus problems, low iron, brittle nails with ridges, flatulance and bloating. I cant seem to stomach vitamin supplements very well and i feel extremely full eating the smallest amounts of carbs.
I have been tested for H. pyroli and it was negative. Today i just had a biopsy of my intestines to see if it could be related to celiac/ gluten sensitivity. I am going to try and eliminate gluten as well as dairy and see if i notice any improvement. Has anyone else experienced similar symptoms to the above?
I feel like im going crazy and i would love to get some relief from this burning sensation in my lips etc! Its almost like a reaction and it seems to get worse throughout the day..
Replied by Minka
Coatesville, Pa
03/16/2012

---
Posted by Sharon (Okc, Ok) on 11/21/2007


I wrote a few months ago about burning mouth syndrome. Recently just been diagnosed wheat gluten intolerance or Celiac Disease. I recommend anyone w/ these symptoms to get it checked out. Symptons are frequent diarrhea, weight loss, migranes, abdominal pain, gas, constipation. Symptons are no differant then everyday complaints that this is HARD to diagnosis. I would recommend cutting wheat out for 2 weeks and see if symptons dissappear. I took a stool test. IT is $99.00 but definitley worth knowing if you have an intolerance... my burning mouth has since dissappated... what happens is your body gets inflamed... and everbody symptons are different. google celiac and read about it. thanks
Replied by Sharon
Okc, OK
12/29/2007

Replied by Feeny
Tokyo, Japan
06/10/2008

---
Iron  
Posted by Mrs Smith (Central Va, US) on 10/30/2014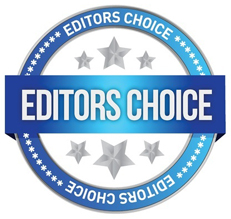 Hey guys, so this is going to be a long story but I thought it might help some of you that have just discovered they have burning mouth syndrome. I just went 4 weeks with it, but it took 3 weeks to get it diagnosed. That's a whole other story that I won't even go into.
Anyway, I'll give you a background about what lead to this. So about 5 months ago I gave up red meat, then about 3 months ago I decided that wasn't so bad so maybe I will try vegan before 6 (aka VB6), then I decided to cut out meat all together, except for large get togethers or on the occasional weekend when I wanted to live it up. So when you go vegan I gave up eggs, dairy, and meat. I loved being vegan, felt great, was taking my b12 supplements, thought everything was fine. That was the case until I burned my tongue one evening eating what I thought was "warm" apple pie. Well I only burned it a little bit, like if you drank something that was too hot. Didn't think anything of it until the next afternoon around 3 pm when the tastebuds on my tongue started swelling up all around my tongue.
So the next couple weeks I went to some crappy doctors that were available at a health clinic and they couldn't figure it out, but gave me some serious pain meds (woohoo! ). They referred me to an oral surgeon who laughed me out of the office because apparently an oral surgeon wouldn't know what to do with this. Then I ended up calling my primary care physician - should have done this in the first place, but unfortunately by the time the pain was initially excruciating it was a Sunday. So he said I had thrush and that the BMS was secondary. He gave me a prescription for Mycelex and sent me on my way but said to call back in a few days if there were still issues.
Well I followed everything to a "T" and my tongue was still going crazy. I started adding things back into my diet - eggs, then yogurt, then white meats. Nothing. In the meantime I had gone in for some blood work, but they only tested me for a b12 deficiency (aka pernicious anemia) and HIV (which they forgot to do at the clinic but luckily I am happily married and was not too concerned about that test). So I vaguely remember mentioning to my doctor during our conversation that I had a slight history of anemia, nothing major just that I wasn't able to donate blood a couple times in my life.
Then a couple days ago I was having a conversation with my husband about how it's like my body is making me eat everything that I had cut out of my diet while I was vegan. Then I remembered that I hadn't eaten any red meat yet. So the next evening we made steak fajitas. The swelling started to go down within an hour, just a little bit, but enough that I could tell there was a difference. So then we went out and got some iron pills and I took one as soon as we got home. The next morning the swelling had gone down a bit more. So then I took another iron pill, had eggs for breakfast, chicken salad for lunch, and a cheeseburger for dinner, needless to say I am almost back to 100% feeling normal.
Now I haven't added any citric acid back in yet, I think I will give it another week just so I don't irritate anything, but I at least wanted to get this posted in case it helps someone rule it out. When I read the boards and heard there is no known cure if it is primary I got completely depressed, the thought of never being able to enjoy a glass of wine again or dinner out with my husband weighed heavily on me. I spent hours trying to figure it out and I hope that by posting this it might just help somebody else. Good luck everyone!!!
Replied by Mmsg
Europe
10/31/2014

Replied by Aimee
Geneva, Ny
01/29/2015

Replied by Nicky
Klamath Falls, Oregon
02/02/2015

Replied by Lori
Melbourne Beach, Florida
07/30/2015

Replied by Kathy
Michigan
02/03/2016

Replied by Mt
Ottawa
02/04/2016

Replied by Catherine
Alliston Ontario
06/28/2016

---