Apple Cider Vinegar
Posted by Dianne (Phoenix, Az) on 07/29/2017 6 posts


ACV for blepharitis
Okay guys just want you to know I've done this treatment with ACV and distilled water now for 3 days. Scrubbing my lashes with a Q Tip on my eyes and my eyes have not felt this good in almost a year. This is definitely working for me. Thank you all.
Replied by Nima
(Oregon)
12/17/2017

---
Apple Cider Vinegar
Posted by Dianne (Phoenix, Arizona) on 07/27/2017 6 posts


I had gone to my ophthalmologist about 3 weeks ago, with complaints of itchy red eyes. He told me I lived in Phoenix, where the weather was hot and to drink more water. Last night I discovered what was wrong with my eyes (blepharitis), through this EC site. I used ACV mixed with water and a Q Tip, and literally scrubbed my eyelashes with it. It stung a lot, so I think I probably did not use enough water, but I repeated it again this morning, and my eyes feel SO much better. I will continue to do this 3 times a day, until I am healed. Thanks again for providing this wonderful site for those of us who know doctors just "practice" on us, which is why its called "medical practice."
Replied by Hope
(Charlotte)
08/19/2017

---
Apple Cider Vinegar
Posted by One Red Bug Eye (Van, Bc) on 09/10/2015


Blepharitis:
10 min ACV EYE BATH 3x/day for 3 days: Submersion: 2 Tablespoons Apple Cider Vinegar in one large salad bowl of warm water.
Put side of face in water bowl to keep breathing through corner of mouth, submerse eye, blink open while looking different directions to cover all areas.
Cured red bug eye with pussy node at bottom of eyelash sandy feel at tear duct. Eye was glued shut in AM from crust.
Note: Wore eyepatch to alleviate nocturnal scratching.
---
Apple Cider Vinegar
Posted by Diana (Flushing, Michigan, USA) on 08/30/2009


ACV with honey and distilled water cured my eye inflammation.
I had blepharitis in both eyes, with painful ulcerations on my eyelids. It was like I had toxic tears. Dr. said to use a 10% solution of baby shampoo in water and use it to scrub eyelashes with cotton swab. Condition worsened.
Mixe together 5 parts distilled water, 2 parts organic honey, and 1 part ACV. One drop in each eye 2x each day. The solution does not need to be refrigerated. I made it in a clean liquid measuring cup, then transferred it to a droppper bottle. The solution packs quite a sting. More if the inflammation is more severe. It is important to get the solution all over the eye by moving the eye left, right, up and down while closed. It will sting each time, but IT WORKS!!! For me after 2 weeks the inflammation was completely gone. I'm thinking of trying it once a week for maintainance.
Found this receipe in a book: Healing for the Age of Enlightenment by Stanley Burroughs.
---
Baby Shampoo
Posted by Gert#5 (Usa) on 06/12/2017


I had itchy, flaky skin above my eyelids (not the lids, but the area above the lid & below the eyebrow). I thought it was blepharitis and proceded with the baby shampoo/tea tree oil mixture to wash the area several times/day. I washed my whole head with this mix, which may have been a mistake, because now behind my ears is dry and flaky and oh, so itchy! . I have since stopped using it on my whole head, but this itchy dry skin doesn't seem to be getting better. Also, for the other area, I'm still washing 2x/day with the shampoo mix but then I'm using theives oil w/ a drop of tea tree on it for overnight (apply w/ a qtip). That seems to have improved, but it still itches and gets flaky every 5th day or so. What changes should I make? I have wet ones at work, so I can swab off with those if I should. I don't want to make any changes until I get some advice from you all here at EC.
Replied by Mama To Many
(Tennessee)
06/12/2017

Lou
(Tyler, TX)
10/13/2020

Replied by Sue
(Fairfax Va)
08/13/2020

Replied by Missm
(New York)
08/13/2020

Replied by Sue
(Fairfax Va)
08/14/2020

Replied by Missm
(New York)
08/14/2020

Replied by Sue
(Fairfax Va)
08/15/2020

---
Baby Shampoo
Posted by Doreen (Middlesex Uk) on 12/20/2015


Worked Temporarily

When you use Baby Shampoo for cleaning eyelids for blepharitis, it must be NO TEARS Baby Shampoo.
I found this tedious. My symptoms have worsened. The burning is like strong soap in my eyes. Running eyes and a lot of pain in the night. I can't open my eyes and they are very sticky and stuck together. I am now going to try Bhephasol (multi buy ) through Amazon, and eye gel (also multi buy) 3 in all and try this. Consistency is the key to any successful treatment. And then I will tailor down what I do to see how manageable my condition is. Cleansing the eyelids is the key to treatment.
Replied by Mmsg
(Somewhere, Europe)
12/21/2015

Replied by MissM
(New York)
10/20/2020

---
Baking Soda
Posted by Elaine (Los Angeles, California) on 04/10/2016


I have had blepharitis for many years. I can't count all the treatments my opthalmologist prescribed. Everything he gave me either didn't work, made my eyes sore or made me sick. Recently, I tried the treatment advised on Earth Clinic for dry eye and found it has cleared up the blepharitis. About two weeks ago, I started dabbing my eye lids with a solution of 1/2 cup distilled water with 1/2 tsp. baking soda. I do this with my eyes closed. When they are dry, I redo. At first I was doing this 3 times per day. Now I just do it regularly morning and night. All the crusts that would form overnight are just about gone. My eyes are less sensitive to light, grittyness is gone, and my vision is improving. And, best of all, my eyes feel really good. Apparently, baking soda alkalizes and germs can't live in an alkaline environment. Hope this helps someone.
Replied by Rob
(Kentucky)
05/20/2023

---
Bees Wax Cuticle Cream
Posted by Barefoot (Oregon) on 05/19/2022


10 yr blepharitis sufferer here, and in the beginning mine was worse than any picture I've even seen online. I've tried, do use, and most definitely rotate many things. However, once I discovered how much Burts Bees cuticle cream helped, I do not go anywhere without it. I have tins everywhere and use it several times a day. Definitely night and morning before my hygiene routine. I have made my own with bees wax and different oils like jojoba. It was really easy to make actually, just melt it together. I love these little tins though and it works fantastic. It's one of many things I do, but definitely one I use daily and cannot go without or I suffer a whole lot. Its cheap, so give it a try. And what I've learned, it is incredibly important to rotate treatments, and use actual antibiotics very very sparingly and carefully. The bacteria/fungus/etc shifts and changes and so should the treatments. What works well once may make a flare another time, then work again another time. I'm going to try the borax + Hydro Peroxide soon too, I just read about that one on here. One more thing to keep in the cupboard. But always always Burts Bees cuticle cream. BTW, it MUST be the cuticle cream because the other ones do not contain beeswax. I hope this helps:)!
Replied by Barefoot
(OR)
02/01/2023

---
Blepharitis Prevention Remedies
Posted by Max (Bayside, Ny) on 10/26/2009


Blepharitis-prevention. I have not had it in over 5 years. AM-I lie down and put a warm washcloth on eyes. Leave it there for 10 minutes. Shower and put the warm washcloth on my eyes while standing up for 3o seconds. Rub eyes with washcloth 7 x back and forth.Put baby shampoo on eyes and wash for 30 seconds. Rinse. Done. PM-I take a shower and repeat shower instructions. No meds needed greatest prevention.
Replied by Candice
(Phoenix, Arizona)
04/13/2012

Replied by Jennifer
(Mesa, Az)
08/11/2013

Replied by Kerri
(Warwick, R.i.)
01/02/2014

Replied by Mmsg
(Somewhere, Europe)
01/03/2014

Replied by Kerri
(Warwick, RI)
01/05/2014

Replied by Mmsg
(Somewhere, Europe)
01/06/2014

Replied by Kerri
(Warwick, R.I.)
01/06/2014

Replied by Kerri
(Warwick, R.i.)
01/10/2014

Replied by Sp
(Wb, Nj)
01/11/2014

Replied by Kerri
(Warwick, R.i.)
01/11/2014

Replied by Sp
(Wb, Nj)
01/12/2014

Replied by Rose
(Tn)
05/06/2015

Replied by Chloe
(Lexington, Ky)
06/25/2015

Replied by Priya
(United Kingdom)
10/30/2015

Replied by Mama To Many
(Tennessee)
10/30/2015

Replied by Linda
(West Hollywood)
11/10/2016

---
Blepharitis Triggers
Posted by Jessica (Va) on 03/29/2016

The dry eye/blepharitis market is a 4 billion dollar industry and growing. Considering that it is possible to contract the bacteria that causes some forms of blepharitis is it possible that patients are contracting blepharitis during eye exams? This would also explain the dramatic increase in the prevalence of the problem. I never had any symptoms associated with blepharitis until approximately two weeks after my routine eye exam. From that point on I have been suffering with MGD/blepharitis. As I recall that day, I did not see the physician, nor assistance wash their hands. They also used the same bottle of drops to dilate pupils on several patients. I am convinced that I, and many others contracted blepharitis at the hands of our health care professionals.
Replied by Lucy
(Mpls, Mn)
12/20/2016

Lou
(Tyler, TX)
10/13/2020

---
Borax and Peroxide
Posted by Devon (Johnson) on 03/19/2017

Breakthrough for Blepharitis
Major Pending Breakthrough: H202+Borax misted directly into eyes... Thanks to Earth Clinic I basically cured my 20 year long Rosacea thanks to this remedy. Strongly about 3 years ago I discovered it was re-manifesting even after treatments. This really upset me and I expanded my research and somehow amazingly stumbled upon Zinc Pyrithione by considering DErmitis as another option maybe intermingled with the Demodex Mite based Rosacea that was clear after my initial success.
Anyway recently I felt it time for a Zinc Pyrithione touch-up after some allergy symptoms hitting my eyes and upper cheek (which I have also considered as a possible side-effect to sinus allergy trying to purge through the face) All of a sudden a day later my eyes got worse and for the first time in my life I became convinced I was having severe EYE allergy. I do have three cats and am in the end of our long Vermont winter not cleaning enough with closed windows etc...
Since I have always freely sprayed h2o2+borax onto my face, head and neck with eyes closed; and then opened my eyes after under a minute and endured the sting, dabbed the corners of my eyes, and was fine 1 minutes later: I decided to make absolutely sure I got my eyelids this time and actually opened my eyes briefly during the misting. This time the sting lasted a bit longer but I was fine in 3-5 minutes, no burning at all just a slightly residual sting and watering eyes... This morning NO itchy burning eyes at ALL. Wow, I might be premature here with this excitement but right now I am thinking since the Zinc Pyrithione is so irritating to my eyes -- I never get closer than eye brows under-eye bag area and bridge of nose -- that maybe the mites migrated up tiny my eyes after the last Zinc treatment. My next move is to find the right amount of borax (no h202) to add to my Neti Pot instead of Salt!
Part of this testimonial is with in mind Ted's mention (I'm sure for good reason) of avoiding the yes by wearing Goggles. I say no need to avoid the eyes. If anything my vision is usually better in the morning after a misting -face Borax treatment. The sting spraying heavily with closed eyes after opening them last about a minute maximum -- and about 3-5 if done with eyes open. No other side effects here to report except like I said: Improved Vision...
Replied by Devon
(Us)
03/20/2017

Replied by Dedabea
(Earth)
06/01/2017

Replied by Devon
(Vermont)
06/01/2017

Replied by Farhat
(Uk)
02/12/2018

Replied by Marnie
(Madera, Ca)
02/12/2018

Replied by Aly
(Alberta, Canada)
12/24/2018

---
Calendula, Baby Wash
Posted by Rob (phoenix, Az) on 03/22/2021


We used Cetaphil Baby Wash with Organic Calendula for our child with stubborn blepharitis they had for 2 years. Google "Calendula for Blepharitis" for info. Nothing else worked, Antibiotics/Steroid drops only treated symptoms only for it to return. We used it for 4 weeks once at night in the shower with gentle wiping to relieve symptoms. Hope this helps.
Replied by Trista
(Sydney, NSW)
05/01/2023

---
Castor Oil
Posted by Marj (Deer Park, Ny) on 02/28/2017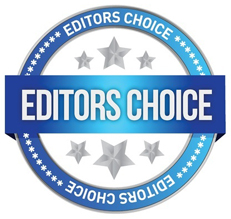 I had painful dry eye/blepharitis. Went to a dry eye "expert" and went back and forth with all kinds of prescriptions that I am sure made things worse. After over a year of that nonsense, I did this:
I put a heated gel mask over my eyes when I woke up and before I went to bed. That helped "melt" the plugged up gunk clogging the oil glands on my lash line. Importantly, after warming up the lash line for about 15 minutes, I washed my eyelids with baby shampoo. That helped to further break up and dissolve the gunk build up. Finally, the third part of this process is to take a dot of castor oil (organic, hexane free, cold pressed), and swipe your eyelids with it.
My eyes felt better immediately. It took a week or so to see an uninflamed eye margin. Since my gunk is all cleared out, I only use the castor oil. I swipe my eyelids with it before I go to bed. My eyes are perfect. I've been back to the dry eye "expert" for a complete exam to see if the castor oil might be doing something bad to the insides of my eyes or something. No. They are perfect.
I will never stop putting a drop on my lash line every night. Honestly, when I was suffering with dry eye, I thought I would have it forever. I was depressed. I couldn't wear eye makeup for a year. My eyes hurt like hell just from air! I was constantly putting drops in my eyes. That helps the symptom temporarily. For me, the cause was clogged up oil glands related to my lashes. Why that happened in the first place, I have no idea. But now, I am fine. If anyone can take what I've shared and heal themselves as I have, I'd be real happy about that. Good luck!!!!
Replied by Jaimee
(Valencia, Ca)
05/27/2018

---
Castor Oil
Posted by Kathryn4 (Maryland) on 01/18/2016


Castor oil for blepharitis - I am sure it was beneficial for me short term, but I had to stop it completely as it made my eyes red around the skin area.
---
Castor Oil
Posted by Maryalice (Eugene, Or) on 09/27/2013


I tried putting castor oil in my eyes for a couple weeks. At first, I thought it was working, but then my eyelids became puffier. Very sad this did not work, because at first my eyes themselves felt so much better. I am 43 and I thought I was relatively healthy - not on any prescriptions, but for some reason I have not had any luck with getting rid of this blepharitis/dry eye issue. I even moved from SW Colorado to Eugene, OR for more moisture! I may try the castor oil again, but would love if someone would post additional remedies - homeopathy, herbs, etc. Also, my blepharitis is just redness, I can't see any scaling, but it does cause red, dry eyes.... doesn't help that I am a computer programmer.
Replied by Jaime G.
(Montrose, Co)
02/10/2015

Replied by Lee
(New Zealand)
05/28/2016

Replied by Sylvia
(Mississauga, Ontario)
08/03/2016

---