Apple Cider Vinegar  
Posted by One Red Bug Eye (Van, Bc) on 09/10/2015


Blepharitis:
10 min ACV EYE BATH 3x/day for 3 days: Submersion: 2 Tablespoons Apple Cider Vinegar in one large salad bowl of warm water.
Put side of face in water bowl to keep breathing through corner of mouth, submerse eye, blink open while looking different directions to cover all areas.
Cured red bug eye with pussy node at bottom of eyelash sandy feel at tear duct. Eye was glued shut in AM from crust.
Note: Wore eyepatch to alleviate nocturnal scratching.
---
Baby Shampoo  
Posted by Doreen (Middlesex Uk) on 12/20/2015


Worked Temporarily

When you use Baby Shampoo for cleaning eyelids for blepharitis, it must be NO TEARS Baby Shampoo.
I found this tedious. My symptoms have worsened. The burning is like strong soap in my eyes. Running eyes and a lot of pain in the night. I can't open my eyes and they are very sticky and stuck together. I am now going to try Bhephasol (multi buy ) through Amazon, and eye gel (also multi buy) 3 in all and try this. Consistency is the key to any successful treatment. And then I will tailor down what I do to see how manageable my condition is. Cleansing the eyelids is the key to treatment.
Replied by Mmsg
Somewhere, Europe
12/21/2015

---
Baking Soda  
Posted by Elaine (Los Angeles, California) on 04/10/2016


I have had blepharitis for many years. I can't count all the treatments my opthalmologist prescribed. Everything he gave me either didn't work, made my eyes sore or made me sick. Recently, I tried the treatment advised on Earth Clinic for dry eye and found it has cleared up the blepharitis. About two weeks ago, I started dabbing my eye lids with a solution of 1/2 cup distilled water with 1/2 tsp. baking soda. I do this with my eyes closed. When they are dry, I redo. At first I was doing this 3 times per day. Now I just do it regularly morning and night. All the crusts that would form overnight are just about gone. My eyes are less sensitive to light, grittyness is gone, and my vision is improving. And, best of all, my eyes feel really good. Apparently, baking soda alkalizes and germs can't live in an alkaline environment. Hope this helps someone.
---
Blepharitis Prevention Remedies  
Posted by Max (Bayside, Ny) on 10/26/2009


Blepharitis-prevention. I have not had it in over 5 years. AM-I lie down and put a warm washcloth on eyes. Leave it there for 10 minutes. Shower and put the warm washcloth on my eyes while standing up for 3o seconds. Rub eyes with washcloth 7 x back and forth.Put baby shampoo on eyes and wash for 30 seconds. Rinse. Done. PM-I take a shower and repeat shower instructions. No meds needed greatest prevention.
Replied by Candice
Phoenix, Arizona
04/13/2012

Replied by Jennifer
Mesa, Az
08/11/2013

Replied by Kerri
Warwick, R.i.
01/02/2014

Replied by Mmsg
Somewhere, Europe
01/03/2014

Replied by Kerri
Warwick, RI
01/05/2014

Replied by Mmsg
Somewhere, Europe
01/06/2014

Replied by Kerri
Warwick, R.I.
01/06/2014

Replied by Kerri
Warwick, R.i.
01/10/2014

Replied by Sp
Wb, Nj
01/11/2014

Replied by Kerri
Warwick, R.i.
01/11/2014

Replied by Sp
Wb, Nj
01/12/2014

Replied by Rose
Tn
05/06/2015

Replied by Chloe
Lexington, Ky
06/25/2015

Replied by Priya
United Kingdom
10/30/2015

Replied by Mama To Many
Tennessee
10/30/2015

Replied by Linda
West Hollywood
11/10/2016

---
Blepharitis Triggers  
Posted by Jessica (Va) on 03/29/2016

The dry eye/blepharitis market is a 4 billion dollar industry and growing. Considering that it is possible to contract the bacteria that causes some forms of blepharitis is it possible that patients are contracting blepharitis during eye exams? This would also explain the dramatic increase in the prevalence of the problem. I never had any symptoms associated with blepharitis until approximately two weeks after my routine eye exam. From that point on I have been suffering with MGD/blepharitis. As I recall that day, I did not see the physician, nor assistance wash their hands. They also used the same bottle of drops to dilate pupils on several patients. I am convinced that I, and many others contracted blepharitis at the hands of our health care professionals.
Replied by Lucy
Mpls, Mn
12/20/2016

---
Borax and Peroxide  
Posted by Devon (Johnson) on 03/19/2017

Breakthrough for Blepharitis
Major Pending Breakthrough: H202+Borax misted directly into eyes... Thanks to Earth Clinic I basically cured my 20 year long Rosacea thanks to this remedy. Strongly about 3 years ago I discovered it was re-manifesting even after treatments. This really upset me and I expanded my research and somehow amazingly stumbled upon Zinc Pyrithione by considering DErmitis as another option maybe intermingled with the Demodex Mite based Rosacea that was clear after my initial success.
Anyway recently I felt it time for a Zinc Pyrithione touch-up after some allergy symptoms hitting my eyes and upper cheek (which I have also considered as a possible side-effect to sinus allergy trying to purge through the face) All of a sudden a day later my eyes got worse and for the first time in my life I became convinced I was having severe EYE allergy. I do have three cats and am in the end of our long Vermont winter not cleaning enough with closed windows etc...
Since I have always freely sprayed h2o2+borax onto my face, head and neck with eyes closed; and then opened my eyes after under a minute and endured the sting, dabbed the corners of my eyes, and was fine 1 minutes later: I decided to make absolutely sure I got my eyelids this time and actually opened my eyes briefly during the misting. This time the sting lasted a bit longer but I was fine in 3-5 minutes, no burning at all just a slightly residual sting and watering eyes... This morning NO itchy burning eyes at ALL. Wow, I might be premature here with this excitement but right now I am thinking since the Zinc Pyrithione is so irritating to my eyes -- I never get closer than eye brows under-eye bag area and bridge of nose -- that maybe the mites migrated up tiny my eyes after the last Zinc treatment. My next move is to find the right amount of borax (no h202) to add to my Neti Pot instead of Salt!
Part of this testimonial is with in mind Ted's mention (I'm sure for good reason) of avoiding the yes by wearing Goggles. I say no need to avoid the eyes. If anything my vision is usually better in the morning after a misting -face Borax treatment. The sting spraying heavily with closed eyes after opening them last about a minute maximum -- and about 3-5 if done with eyes open. No other side effects here to report except like I said: Improved Vision...
Replied by Devon
Us
03/20/2017

---
Castor Oil  
Posted by Marj (Deer Park, Ny) on 02/28/2017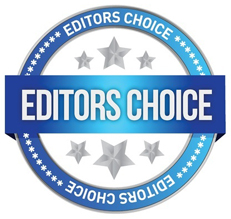 I had painful dry eye/blepharitis. Went to a dry eye "expert" and went back and forth with all kinds of prescriptions that I am sure made things worse. After over a year of that nonsense, I did this:
I put a heated gel mask over my eyes when I woke up and before I went to bed. That helped "melt" the plugged up gunk clogging the oil glands on my lash line. Importantly, after warming up the lash line for about 15 minutes, I washed my eyelids with baby shampoo. That helped to further break up and dissolve the gunk build up. Finally, the third part of this process is to take a dot of castor oil (organic, hexane free, cold pressed), and swipe your eyelids with it.
My eyes felt better immediately. It took a week or so to see an uninflamed eye margin. Since my gunk is all cleared out, I only use the castor oil. I swipe my eyelids with it before I go to bed. My eyes are perfect. I've been back to the dry eye "expert" for a complete exam to see if the castor oil might be doing something bad to the insides of my eyes or something. No. They are perfect.
I will never stop putting a drop on my lash line every night. Honestly, when I was suffering with dry eye, I thought I would have it forever. I was depressed. I couldn't wear eye makeup for a year. My eyes hurt like hell just from air! I was constantly putting drops in my eyes. That helps the symptom temporarily. For me, the cause was clogged up oil glands related to my lashes. Why that happened in the first place, I have no idea. But now, I am fine. If anyone can take what I've shared and heal themselves as I have, I'd be real happy about that. Good luck!!!!
---
Posted by Kathryn4 (Maryland) on 01/18/2016


Castor oil for blepharitis - I am sure it was beneficial for me short term, but I had to stop it completely as it made my eyes red around the skin area.
---
Posted by Maryalice (Eugene, Or) on 09/27/2013


I tried putting castor oil in my eyes for a couple weeks. At first, I thought it was working, but then my eyelids became puffier. Very sad this did not work, because at first my eyes themselves felt so much better. I am 43 and I thought I was relatively healthy - not on any prescriptions, but for some reason I have not had any luck with getting rid of this blepharitis/dry eye issue. I even moved from SW Colorado to Eugene, OR for more moisture! I may try the castor oil again, but would love if someone would post additional remedies - homeopathy, herbs, etc. Also, my blepharitis is just redness, I can't see any scaling, but it does cause red, dry eyes.... doesn't help that I am a computer programmer.
Replied by Jaime G.
Montrose, Co
02/10/2015

Replied by Lee
New Zealand
05/28/2016

Replied by Sylvia
Mississauga, Ontario
08/03/2016

---
Posted by Matt C (Phelps, Ny) on 07/09/2011


I have tried the hot towel method with no results. It is too hard to maintain the heat and moisture at the levels needed. What I have found effective is using castor oil; I found a good video on youtube that elaborates.
Replied by Nakedbigfoot
Eureka, Ca, 95501
12/11/2011

Replied by Celeste
Southwest, Missouri
01/20/2014

Replied by Anna
Barrington, Ri
01/02/2015

Replied by Suzanne
Florida
06/24/2015

---
Coconut Oil  
Posted by Clayton72 (Dallas, Tx) on 01/11/2012


I recently came down with an eye infection. At first, I assumed it was Pink Eye but my actual eyeball was not red at all. There was swelling from the inner corner of my eye to the middle of the lid and my eyelid was pretty red. By the next day, my eye hurt really bad whenever I blinked. When I realized it was probably Blepharitis, I put coconut oil on it. I did that only trying to keep the scales from forming on the lid. Some of the pics I saw online were disgusting and some of the people had major crust forming around the lashes. I figured that coconut oil would probably keep the skin from collecting.
To my surprise, I found that as long as the coconut oil was on my lid, there was no pain. I never saw any scales form and within 2 days, my eye was not swollen anymore. You have to keep putting the coconut oil on (2-3 times a day), you will notice when it dries because your eye will be itchy and will hurt again. So happy it worked!
Replied by Theresa
Caerphilly
08/31/2015

Replied by Ankan
Stockholm
11/04/2015

---
Doxycycline  
Posted by Helen (Durham, County Of, UK) on 01/25/2015

I've suffered with this condition for a year, the warm compress, massage and cleansing doesn't seem to do any good at all, I hate having to look at people because I know my eyes look so bad, 2 months ago, my doctor prescribed me a weeks course of doxycycline, an antibiotic, before the week was up, my eyes were back to normal, I was so happy and relieved, but the condition has gradually started to come back, I did some research, and it is recommended that a 100mg capsule a day be taken for 1 month, then a 50mg capsule a day be taken for 2 months. Am going back to the doctors, will let you know how I get on.
Replied by Helen
Durham, County Of
02/15/2015

Replied by Helen Watson
Co.durham, England
04/23/2015

Replied by Mirella
Miami
05/16/2015

Replied by Doreen
Middlesex Uk
12/20/2015

Better But With Side Effects

---
Epsom Salt, Baby Shampoo Treatment  
Posted by Ali (Tasmania, Australia) on 09/24/2016


Hooray, finally a solution for this maddening eye condition. After working thru some of the other posts, most made it worse,
I tried this method with success. Here's what I did...
I used 2 drops of organic baby shampoo, 1 tablespoon of Epsom salts dissolved in 1/2 cup hot water, or microwave it.
To apply dip 2 cotton round makeup pads into the heated solution, squeeze excess liquid & place on closed eyes. I then placed a heated, in microwave, damp face washer folded over & then a small heated wheat bag to hold it in place, lie flat for 10 mins AM+ PM. The wheat bag held it's heat for 10 mins easily.
By Day 2 I was feeling less desperate & I have continued for a week and I now have almost normal looking eyes, apart from my pesky glaucoma!!! If you don't have a wheat bag, buy an old pair of corduroy trousers from an op shop & cut the legs into pieces, sew & fill with wheat, which can be bought loose very cheaply...hand sew end to finish. Also it doesn't work as well without the baby shampoo, go for a soap & sulphate free brand. Best of luck...🎆
---
Posted by Circuitrider (Hawaii) on 11/18/2015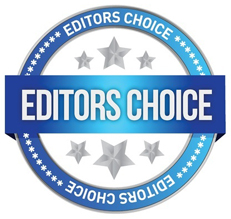 After dealing with blepharitis for about two years, I feel that I finally found a treatment that works for me. After poring over literally hundreds of posts on different websites and trying numerous treatments - the simplest has proven to be the best.
The problem with blepharitis is as soon as the infection occurs, the immediate reaction is to get rid of it quickly even to squeeze the infected gland and/or eyelid to remove the stye. As many of the previous posts already indicated, this only worsens the condition.
For many with blepharitis, as it was with me it meant keeping up with the condition every single day. I found that I had to keep a close eye on my eyelids to watch for any sort of inflammation or swelling that indicated that an oil gland was blocked. If there was any swelling, redness or indication that a meibomian gland had become blocked I would have to intensify the treatment.
Here's the treatment that I have been using and it is now worked for over a year now with no serious reoccurrence of infection:
microwaveable eye warmer with beads, (never bother with a single eye warmer) usually obtained at a local drugstore for about $10
Epsom salts - about 2 tablespoons
Baby shampoo - 5-6 drops (don't get cheap off brands, they sting)
About 2 cups of water
Small towel to just wrap around the heating pad
Heat up the water in a small bowl along with the Epsom salts and baby shampoo. Takes about 45 seconds by microwave. Heat up the beaded mask for your eyes takes about 20 seconds in the microwave. Then take the small towel and soak it in the solution and then wrap it around the beaded eye mask. The heat will last a good five minutes or so. Then if you want to go a full 10 minutes you can heated up and repeat the process one more time. It seems that if you're in the middle of dealing with an infection that a full 10 minutes does work better. This process softens the congealed oil's in your oil glands, it allows them to drain which is what you need to have happen.
The eyelid will immediately feel better. If there is a small white spot on the eyelid you will notice that eventually it starts to go down. As you may already know Epsom salts are used to draw out infections, and it feels really good on your eyelids even if you didn't have this condition. But it takes time to reduce the swelling. If you wake up in the morning with a crusty feel in the eyelid that means that the eyelid is draining, and that's a very very good sign. If you catch it early enough it will only take a few days and the infection will go away completely. Here's something else that seems to work well for some reason, if you can soak your eyes in the evening at about six or seven in the evening, and then again just before you go to bed, it seems that it really helps the eyelid to drain if you're dealing with an ongoing blockage.
I would like to add a few things that I feel do not work. Often you will read where just putting on a hot cloth is suggested but it doesn't get hot enough long enough to do any good. It is basically ineffective. Also taking a hot shower doesn't really get enough heat to where it needs to be. Also you will hear comments where you should heat the pad to where you can barely stand it, but you only need to heated to about 40° C. Hotter could be damaging. Some will say that it's not necessary to use any kind of solution, that it's just the heat, but the solution does cause better contact with the heat and the salt can have a therapeutic effect as well as the soap on the eyelid. I've also tried some other oils and other substances on my eyelids which only burn and perhaps could even damage your eyes. Unfortunately in talking with doctors about my eyes, they usually pass it off is no big concern which is a little bit annoying and simply say just soak your eyes. While that is basically true you have to approach it the right way for it to actually work.
Another device that I have used that is very helpful is an electric eye warmer that connects to USB port, especially designed for treating blepharitis not the usual eye warmer that might be commercially available. There's only one on the market that I have found and finally it past all the testing and is now available. I use every night in treating my eyes which is an alternative to the heated solution and eye warmer when not dealing with an infection.
So in conclusion, it takes 2 things, persistence and patience to deal with this condition as I have learned through experience. If you keep up with the condition of your eyelids, then you will not have to deal with embarrassing styes or chalazions when the stye gets to a larger size and takes much longer to heal. Incidentally, using the above method I have been able to heal chalazions in the same way, it just takes much longer. But with patience, you will eventually completely heal the eyelid.
Replied by Lynn
Bermuda
12/13/2015

Replied by Belinda
Warner Robins, Ga
09/15/2016

---
Hand Wipes  
Posted by Susan (Albuquerque, Nm) on 02/02/2016


Like most of you, I have struggled with painful blepharitis for years to no avail. Doctor after doctor, medications.... Thanks to your stories, I came across something that worked for me. I first tried the manuka honey which did well for the inflammation on the eyelid, but was not totally effective. I then purchased hand wipes (containing benzethonium chloride) and they have worked effectively and completely! No inflamation or itching. At this juncture, I use them about every third day, wiping them on the eyelashes and leaving on for only about 30 seconds, then rinsing with warm water.
Your stories and suggestions have saved my sanity. Please know you have made a huge difference in my life through the sharing of your hard-earned experiences.
Thank you!
---