Castor Oil
Posted by Kathryn4 (Maryland) on 01/18/2016

★★★☆☆
Castor oil for blepharitis - I am sure it was beneficial for me short term, but I had to stop it completely as it made my eyes red around the skin area.
---
Castor Oil
Posted by Maryalice (Eugene, Or) on 09/27/2013

★☆☆☆☆
I tried putting castor oil in my eyes for a couple weeks. At first, I thought it was working, but then my eyelids became puffier. Very sad this did not work, because at first my eyes themselves felt so much better. I am 43 and I thought I was relatively healthy - not on any prescriptions, but for some reason I have not had any luck with getting rid of this blepharitis/dry eye issue. I even moved from SW Colorado to Eugene, OR for more moisture! I may try the castor oil again, but would love if someone would post additional remedies - homeopathy, herbs, etc. Also, my blepharitis is just redness, I can't see any scaling, but it does cause red, dry eyes.... doesn't help that I am a computer programmer.
Replied by Jaime G.
(Montrose, Co)
02/10/2015
★★★★★
Replied by Lee
(New Zealand)
05/28/2016

Replied by Sylvia
(Mississauga, Ontario)
08/03/2016

---
Castor Oil
Posted by Matt C (Phelps, Ny) on 07/09/2011

★★★★★
I have tried the hot towel method with no results. It is too hard to maintain the heat and moisture at the levels needed. What I have found effective is using castor oil; I found a good video on youtube that elaborates.
Replied by Nakedbigfoot
(Eureka, Ca, 95501)
12/11/2011
★★★★★
Replied by Celeste
(Southwest, Missouri)
01/20/2014

Replied by Anna
(Barrington, Ri)
01/02/2015

Replied by Suzanne
(Florida)
06/24/2015

---
Coconut Oil
Posted by Clayton72 (Dallas, Tx) on 01/11/2012

★★★★★
I recently came down with an eye infection. At first, I assumed it was Pink Eye but my actual eyeball was not red at all. There was swelling from the inner corner of my eye to the middle of the lid and my eyelid was pretty red. By the next day, my eye hurt really bad whenever I blinked. When I realized it was probably Blepharitis, I put coconut oil on it. I did that only trying to keep the scales from forming on the lid. Some of the pics I saw online were disgusting and some of the people had major crust forming around the lashes. I figured that coconut oil would probably keep the skin from collecting.
To my surprise, I found that as long as the coconut oil was on my lid, there was no pain. I never saw any scales form and within 2 days, my eye was not swollen anymore. You have to keep putting the coconut oil on (2-3 times a day), you will notice when it dries because your eye will be itchy and will hurt again. So happy it worked!
Replied by Theresa
(Caerphilly)
08/31/2015

Replied by Ankan
(Stockholm)
11/04/2015

Lou
(Tyler, TX)
10/13/2020

---
Doxycycline
Posted by Helen (Durham, County Of, UK) on 01/25/2015

I've suffered with this condition for a year, the warm compress, massage and cleansing doesn't seem to do any good at all, I hate having to look at people because I know my eyes look so bad, 2 months ago, my doctor prescribed me a weeks course of doxycycline, an antibiotic, before the week was up, my eyes were back to normal, I was so happy and relieved, but the condition has gradually started to come back, I did some research, and it is recommended that a 100mg capsule a day be taken for 1 month, then a 50mg capsule a day be taken for 2 months. Am going back to the doctors, will let you know how I get on.
Replied by Helen
(Durham, County Of)
02/15/2015

Replied by Helen Watson
(Co.durham, England)
04/23/2015

Replied by Mirella
(Miami)
05/16/2015

Replied by Doreen
(Middlesex Uk)
12/20/2015
★★★☆☆
Better But With Side Effects
BETTER BUT WITH SIDE EFFECTS
---
Epsom Salt, Baby Shampoo Treatment
Posted by Ali (Tasmania, Australia) on 09/24/2016

★★★★★
Hooray, finally a solution for this maddening eye condition. After working thru some of the other posts, most made it worse,
I tried this method with success. Here's what I did...
I used 2 drops of organic baby shampoo, 1 tablespoon of Epsom salts dissolved in 1/2 cup hot water, or microwave it.
To apply dip 2 cotton round makeup pads into the heated solution, squeeze excess liquid & place on closed eyes. I then placed a heated, in microwave, damp face washer folded over & then a small heated wheat bag to hold it in place, lie flat for 10 mins AM+ PM. The wheat bag held it's heat for 10 mins easily.
By Day 2 I was feeling less desperate & I have continued for a week and I now have almost normal looking eyes, apart from my pesky glaucoma!!! If you don't have a wheat bag, buy an old pair of corduroy trousers from an op shop & cut the legs into pieces, sew & fill with wheat, which can be bought loose very cheaply...hand sew end to finish. Also it doesn't work as well without the baby shampoo, go for a soap & sulphate free brand. Best of luck...🎆
---
Epsom Salt, Baby Shampoo Treatment
Posted by Circuitrider (Hawaii) on 11/18/2015

★★★★★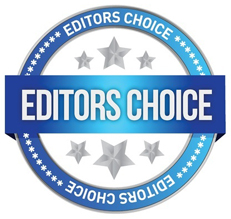 After dealing with blepharitis for about two years, I feel that I finally found a treatment that works for me. After poring over literally hundreds of posts on different websites and trying numerous treatments - the simplest has proven to be the best.
The problem with blepharitis is as soon as the infection occurs, the immediate reaction is to get rid of it quickly even to squeeze the infected gland and/or eyelid to remove the stye. As many of the previous posts already indicated, this only worsens the condition.
For many with blepharitis, as it was with me it meant keeping up with the condition every single day. I found that I had to keep a close eye on my eyelids to watch for any sort of inflammation or swelling that indicated that an oil gland was blocked. If there was any swelling, redness or indication that a meibomian gland had become blocked I would have to intensify the treatment.
Here's the treatment that I have been using and it is now worked for over a year now with no serious reoccurrence of infection:
microwaveable eye warmer with beads, (never bother with a single eye warmer) usually obtained at a local drugstore for about $10
Epsom salts - about 2 tablespoons
Baby shampoo - 5-6 drops (don't get cheap off brands, they sting)
About 2 cups of water
Small towel to just wrap around the heating pad
Heat up the water in a small bowl along with the Epsom salts and baby shampoo. Takes about 45 seconds by microwave. Heat up the beaded mask for your eyes takes about 20 seconds in the microwave. Then take the small towel and soak it in the solution and then wrap it around the beaded eye mask. The heat will last a good five minutes or so. Then if you want to go a full 10 minutes you can heated up and repeat the process one more time. It seems that if you're in the middle of dealing with an infection that a full 10 minutes does work better. This process softens the congealed oil's in your oil glands, it allows them to drain which is what you need to have happen.
The eyelid will immediately feel better. If there is a small white spot on the eyelid you will notice that eventually it starts to go down. As you may already know Epsom salts are used to draw out infections, and it feels really good on your eyelids even if you didn't have this condition. But it takes time to reduce the swelling. If you wake up in the morning with a crusty feel in the eyelid that means that the eyelid is draining, and that's a very very good sign. If you catch it early enough it will only take a few days and the infection will go away completely. Here's something else that seems to work well for some reason, if you can soak your eyes in the evening at about six or seven in the evening, and then again just before you go to bed, it seems that it really helps the eyelid to drain if you're dealing with an ongoing blockage.
I would like to add a few things that I feel do not work. Often you will read where just putting on a hot cloth is suggested but it doesn't get hot enough long enough to do any good. It is basically ineffective. Also taking a hot shower doesn't really get enough heat to where it needs to be. Also you will hear comments where you should heat the pad to where you can barely stand it, but you only need to heated to about 40° C. Hotter could be damaging. Some will say that it's not necessary to use any kind of solution, that it's just the heat, but the solution does cause better contact with the heat and the salt can have a therapeutic effect as well as the soap on the eyelid. I've also tried some other oils and other substances on my eyelids which only burn and perhaps could even damage your eyes. Unfortunately in talking with doctors about my eyes, they usually pass it off is no big concern which is a little bit annoying and simply say just soak your eyes. While that is basically true you have to approach it the right way for it to actually work.
Another device that I have used that is very helpful is an electric eye warmer that connects to USB port, especially designed for treating blepharitis not the usual eye warmer that might be commercially available. There's only one on the market that I have found and finally it past all the testing and is now available. I use every night in treating my eyes which is an alternative to the heated solution and eye warmer when not dealing with an infection.
So in conclusion, it takes 2 things, persistence and patience to deal with this condition as I have learned through experience. If you keep up with the condition of your eyelids, then you will not have to deal with embarrassing styes or chalazions when the stye gets to a larger size and takes much longer to heal. Incidentally, using the above method I have been able to heal chalazions in the same way, it just takes much longer. But with patience, you will eventually completely heal the eyelid.
Replied by Lynn
(Bermuda)
12/13/2015

Replied by Belinda
(Warner Robins, Ga)
09/15/2016

---
Eucalyptus and Lemongrass
Posted by Barefoot (OR) on 02/01/2023

★★★★★
I found something different that has tremendously helped my decade old, very advanced blepharitis. Ecoessence nourishing lotion. My husband came home with a tiny bottle of lotion from a fancy hotel and told me I should try it because it didn't have any harsh chemicals. At first I just threw it away but something told me to try it first. It was a miracle how much relief it instantly gave my eyes. I've been using it for a week now and even my husband said "Wow, what a difference! ". It's called Ecoessence eucalyptys and lemongrass. It's a tiny yellow and white bottle and it's typically sold by the case to hotels but I found one company that allows you to buy it by the piece for only 50 cents each. It provided immediate relief and has taken down all the redness and itching, the crusts have gone down 95%, and my skin is actually healing rapidly around my eyes. Now I put it on immediately after my wash routine and absolutely nothing else I have can come close to helping me as much as this does right now. I do still add a swipe of olive oil to each lash-line before bed, but the lotion maintains me all day now. I just wanted to put that out there, and if you want to try it you can order from blueribbonsupply.com. You have to message them to request to buy singles and order over the phone. Look up "eccoessence" and it's click "nourishing lotion" and you will see a picture when you click on it. For only 50 cents, it may be worth a try, and I hope it can help some other blepharitis sufferer as much as it has helped me. Blepharitis can be absolute torture.
Replied by Cindy
(Tennessee)
04/04/2023

---
Hand Wipes
Posted by Weaspoon (Texas) on 06/07/2022

★★☆☆☆
I eagerly tried the posts about curing Blepharitis with Wet O N E's. After suffering with severe Blepharitis for years and spending many $$ on eye drops that did almost nothing I bought the wipes and almost immediately received relief from severe itching, watering, redness, discharge and dry eyes. Also had itchy eczema on my eyelids. I used the wipes several times a day for a week then only as needed for slight itching for a week. After that I have not had any symptoms at all for about a month or longer. I'll post again if Blepharitis returns.
HOWEVER, I have since learned that the active ingredient in the wipes that kills the Blepharitis, Benzalkonium Chloride, is believed to be damaging to the eyes in 7 different ways. Consumers who are using eye drops, OTC and RX, and or wet o n e's on a daily basis for long periods are often unaware of the ocular surface risks.
The studies are here:
https://www.dryeyeshop.com/pages/the-bak-list-of-shame
I am also on the Fuch's Corneal Dystrophy blog and learned from posts there that BAK is harmful for those with Corneal Dystrophy.
More personal research needs to be done to determine how injurious BAK can be.
Replied by Rob
(Kentucky)
06/07/2022

---
Hand Wipes
Posted by Lazereyes (Waymart, Pa) on 09/16/2018

★★★★★
The Wet Ones are working better than anything else Iv'e tried (too many to list). No flakes or debris on eyelashes, inflammation of conjunctiva is now white and calm, and I don't want to rip my eyelashes out after a long day of work. THANK GOD FOR WET ONES!
---
Hand Wipes
Posted by Hs (Fl) on 11/24/2017

★★★★★
This cure for blepharitis is a very affordable, easy to find grocery item - Wet Ones wipes.
I've had blepharitis for 20 years. I was told repeatedly that I will have it my whole life and that it can't be cured.
But there is a cure. The active ingredient in Wet Ones wipes (red label - NOT the blue label/sensitive version) is Benzethonium Chloride 0.3%. It kills staph.
Don't use the blue label/sensitive version - it has no active ingredient. Don't use generic/store brand versions of Wet Ones - they don't have enough Benzethonium Chloride.
Because this is the first mention of this easy cure, you might be tempted to dismiss it. I encourage you to check this thread of people who have used this cure, including lots of feedback from the woman who originally discovered it. https://patient.info/forums/discuss/one-week-using-wet-ones-with-benzethonium-chloride-62456
Cut wipes into small pieces and put them in a glass bowl with a lid. Wipe the lash line 3 to 4 times per day. Don't rinse, let them dry. My eyes feel no irritation at all. Wipe lashes less frequently as the blepharitis goes away. It will eventually be gone or easily managed.
After 20 years, I am shocked and so happy that this can be fixed.
Replied by Angie
(Usa)
07/13/2020

Replied by Missm
(New York)
07/13/2020

---
Hand Wipes
Posted by Susan (Albuquerque, Nm) on 02/02/2016

★★★★★
Like most of you, I have struggled with painful blepharitis for years to no avail. Doctor after doctor, medications.... Thanks to your stories, I came across something that worked for me. I first tried the manuka honey which did well for the inflammation on the eyelid, but was not totally effective. I then purchased hand wipes (containing benzethonium chloride) and they have worked effectively and completely! No inflamation or itching. At this juncture, I use them about every third day, wiping them on the eyelashes and leaving on for only about 30 seconds, then rinsing with warm water.
Your stories and suggestions have saved my sanity. Please know you have made a huge difference in my life through the sharing of your hard-earned experiences.
Thank you!
---
Hand Wipes
Posted by Ophelia (Dana Point, CA) on 08/07/2014

★★★★★
This is not my cure but I found it tonight and wanted to share.
I no longer have Blepharitis. There is a cure.
Benzethonium Chloride is the medicine in the products that get rid of Blepharitis. It is found in the antibacterial hand wipes known as WET ONES. It comes in a red box. Walmart or drug stores or grocery stores here carry it. I checked on the internet to find what products Benzethonium Chloride was in. You may have to order from a drug store on line if you can't get it there.
Let me explain how I got rid of it. I tore each hand wipe into 8 pieces and rubbed each eyelash are twice-4 times a day to start. After a week or two I went down to 3 times a day. After a month I went down to 2 times a day for several months. This is an infection in the roots of the eyelashes. Putting medicine in the eye doesn't do much. I tried 3 times with antibiotics. Did nothing.
When a friend said she got rid of it I jumped on it right away. She had it going up her eyelids.
Two people have gotten rid of this horrible itching. It is not a hit and miss thing. I kept at it for 3-4 months and it is gone.
The 3 Dr.'s who looked into my eyes tried to find it and couldn't. One was the Dr. who gave me the prescriptions for antibiotics and diagnosed the Blepharitis. This is not just a temporary relief thing I am writing blogging about. I learned how to blog to try to help others learn about the way to get rid of this infection in the eye lashes. The Dr.'s didn't seem to be interested in a cure. I did blog on one Dr.'s comment and he was interested and wanted to know if I washed my eyes off after using the wipes. I told him no I did not.
There is no need to suffer with this when there is a cure. Please be diligent and work at it for the 3-4 months. You do start to feel better. When I was done it itched once or twice and I used the wipes and it was gone.
Relief is not far way, Lynda
Replied by Cat
(Allentown, PA)
09/29/2014

Replied by Day
(Usa)
10/27/2014

Replied by Mmsg
(Somewhere, Europe)
10/28/2014

Replied by Craig
(Victoria, Australia)
10/28/2014

Replied by Jenni
(Agoura Hills, Ca)
01/28/2015

Replied by Judy
(Anaheim, Ca)
06/10/2015
★★★★★
Replied by Theresa
(Caerphilly)
08/17/2015

Replied by Dawn
(Wa)
05/21/2016

Replied by Rachelle
(Bc)
06/11/2016

Replied by Evelyn
(Ny)
06/12/2016

Replied by John M
(Kimbal,l Mi)
07/07/2016
★★★★★
Replied by Sonia
(Calgary, Canada)
09/07/2016

Replied by Pat
(Ca)
09/20/2016

Replied by Cheri
(California)
11/16/2016
★★★★★
Replied by Amber
(Md)
12/10/2016

Replied by Florence
(Westchester Ny)
06/10/2017

---
Herbs
Posted by Alice A. (USA) on 02/14/2019

★★★★★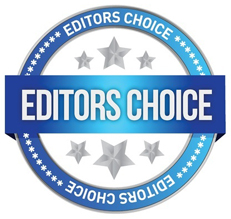 I have found two herbs that kill the bacteria that cause blepharitis:
Chenapodium or Epazote, one capsule in the morning on an empty stomach, or as a tea, for five days of the month.
The second is Cistus Incanus tea or Rockrose tea. Taken as a tea or iced tea, it is anti-bacterial, anti-viral, anti mold and yeast and a biofilm breaker. It's working for me so thought I would share.
God bless.
Replied by Alice
(South Carolina)
10/28/2022
★★★★★
---
Histamine Allergies
Posted by Daffodil (Seattle, Wa) on 08/05/2014

Blepharitis can be caused or exacerbated by histamine allergies. Foods that are high in histamines are: alcohol, aged cheeses, fish, tomatoes, and bananas. The body uses an enzyme called DAO to process excess histamines in the body; alcohol inhibits the production of DAO. So if you have chronic blepharitis, try not drinking alcohol for a while. You can also minimize consumption of foods that are high in histamines. There are also DAO supplements you can take. For me, not drinking alcohol and taking the DAO supplements has allowed my eyes to get back to normal. I also plan to use the other suggestions in here for keeping my eyelids clean.
Replied by Jenni
(Agoura Hills, Ca)
01/28/2015

---