Berberine
Posted by Nana Monster (Hannibal, New York) on 08/08/2016


I was using glyburide and my numbers were going up to around 300+ with a high of 429. The doc wanted me on Januvia which I refused so he kicked me out of his practice. THEN I found a new one and he switched me to Glimpiride...BAD stuff. After 3 weeks on it I was having headaches, severe muscle spasms, joint pain, chest pain (have heart issues), sugar numbers were going up and it kicked in the glucoama real bad to the point everything was fuzzy. He then wanted me on Farxiga which is super bad so I asked him about Berberine. He didn't know anything about so I went ahead and did more research and decided it was something I wanted to try.
I've been on it for 5 weeks now and my lowest starting number was 110 and the highest nite time was 189. I'm staying between 120-170 on an average low to high range. I can definitely live with this as it's well over half of what I was running with big pharma's stuff. I feel a lot better, more energy, skin is soooooo soft.
Still have some residual from the Glimpiride with the headaches and chest pain mainly but every now and then the muscles let go. I'm hoping that the numbers continue to improve. I go in 2 weeks for a blood draw for the A1C and then the following week for a checkup. I'll let you know how the doctor handles me not doing the drug and instead going for the plants. I use a brand which has Barberry and Oregon Grape Seed. Will post again in about a month and let you know how I'm doing. Dropped about 10 pounds so far too :)
---
Berberine
Posted by Adele (Portland, Or) on 04/28/2014


I have cured my Type 2 diabetes by taking Berberine. 500mg 3 times daily, before or with food. I take no medication.
Replied by Om
(Hope, Bc Canada)
04/29/2014

Replied by Adele
(Portland, OR)
08/19/2014

---
Berberine Side Effects
Posted by peter (chicago) on 09/04/2022


Better But With Side Effects

Art,
Berberine is working but wife has diarrhea problem, I gave her a cracker to take with but still has the problem.
Please help!
---
Berberine, ALA
Posted by Rc Hoppy (Winamac, Indiana Usa) on 03/26/2021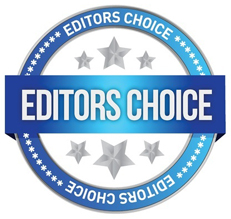 Berberine works well by itself at lowering blood sugar.
My wife has DM2 and along with it, all the other problems. The doctors had her taking several hypertension meds, as well as Metformin and a water pill. I had heard of Berberine in the past, and really wanted to try it with her, but was a little hesitant. On a recent trip to the doctor's office, her bloodwork showed that her kidney function was dropping and the doctor told us to drop the Metformin and water pill because they were too hard on her kidneys. I had tried a combination of Metformin and Berberine before, without good results, so I still had the Berberine on the shelf and ready for action.
I started giving her Berberine twice a day with breakfast and dinner, and also added 300 mg of alpha-lipoic acid at breakfast and bedtime for water retention. Within a very short period of time, we saw such a difference.
Her fasting sugar dropped to 100 + or - 10 and we had to reduce her nightly insulin injection by 10 units to keep it from going too low. (One morning her sugar was down to 60 and very scary.) The ALA also reduced the swelling in her legs and feet. Now her shoes don't look like they are two sizes too small and her ankles no longer have marks from the elastic in her socks.
The combination of the two ( both available on Amazon) has made a real difference in her blood sugar as well as the edema that goes along with hypertension.
Replied by Becca
(Sacramento)
03/28/2021

Replied by Rc Hoppy
(Winamac, Indiana Usa)
03/29/2021

Andri
(Florida)
03/31/2021

Paula
(FL)
04/01/2021

Debbie C.
(AU)
04/21/2021

---
Research Updates
Posted by Art (California) on 12/28/2021 1580 posts


I wanted to update my above article because a new meta-analysis of randomized controlled trials just came out that adds further confirmation to the value of Berberine for diabetes.
This new meta-analysis (MA) of RCTs( December 2021) of the use of Berberine for T2DM is very enlightening and clearly illustrates that Berberine is a very good adjunctive treatment or possibly even a primary treatment option for T2DM :
https://www.ncbi.nlm.nih.gov/labs/pmc/articles/PMC8696197/
Here is an important quote from the full MA :
>>> ' Forty-six trials were assessed. Analysis of berberine applied alone or with standard diabetic therapies versus the control group revealed significant reductions in HbA1c (MD = −0.73; 95% CI (−0.97, −0.51)), FPG (MD = −0.86,95% CI (−1.10, −0.62)), and 2hPG (MD = −1.26,95% CI (−1.64, −0.89)). Improved insulin resistance was assessed by lowering FINS (MD = −2.05,95% CI (−2.62, −1.48)), HOMA-IR (MD = −0.71,95% CI (−1.03, −0.39)), and BMI (MD = −1.07,95% CI (−1.76, −0.37)). Lipid metabolisms were also ameliorated via the reduction of TG (MD = −0.5,95% CI (−0.61, −0.39)), TC (MD = 0.64,95% CI (−0.78, −0.49)), and LDL (MD = 0.86,95% CI (−1.06, −0.65)) and the upregulation of HDL (MD = 0.17,95% CI (0.09,0.25)). Additionally, berberine improved the inflammation factor. ' <<<
This multitude of positive health enhancements including reduction of inflammatory mediators IL-6 and Tnf-alpha as well as positive heart and kidney effects accompanied by a very good safety profile make Berberine a "must consider" option for people with diabetes. The added lipid improving effects are just the icing on the cake.
It seems likely that pulsing of Berberine dosing may prolong the effectiveness of Berberine over the longer term, helping to prevent the body from becoming resistant to its effectiveness.
Art
Replied by Betty
(CA)
12/29/2021

---