Alkaline Diet
Posted by Susan (Columbus, Ohio) on 11/27/2014


The best cure for bartholin cysts is an alkaline diet. It is the ONLY thing that works for me and can take a golf ball sized cyst down to a pea in less than a week. No sitz baths or any topical treatment with this as that NEVER worked for me. When we get these nasty cysts it's because our body is completely out of balance and needs oxygenating food to remove all the toxins. A bartholin's cyst is our body's way of trying to release toxins, so instead of just trying to cure the symptom, you have to fix the main problem and cure the source of the ailment. I will admit it is hard to stick to this diet, but it is sooooooo worth it when you see such quick results and can avoid being sliced and diced by the docs and a catheter rammed up there, no thanks! Never again! The long and short of it is you want to eat tons of leafy greens, drink lots of water with lemons and limes (I understand counter-intuitive, but these fruits have a powerfully alkalizing effect on the body), soaked raw almonds, sprouted seeds, EVOO & flax seed oil, and that's about it for the first week. I'm also a very busy working mom, so I don't have time to sit in a sitz bath 7 times a day, and all it ever did for me cause a yeast infection too. I'm a firm believer that this is an internal problem and needs an internal remedy. Applying anything externally is like having a mold infested house which a person keeps spraying the outside, hoping it solves the problem. You have to get in there and clean the house!!! Hope this helps, good luck to everyone and God bless!
Replied by Amber
(Florida, US)
02/23/2015

Replied by Heayawn
(Dublin, Ohio)
02/04/2016

Replied by Sharon
(Uk)
07/26/2016

Replied by Krista
(Pocola, Ok)
07/28/2016

Replied by Ashun
(Uganda)
04/06/2017

Replied by Jillian R.
(Hattiesburg, Ms)
06/09/2017

Replied by Belle
(Philippines)
11/28/2017

---
Alum
Posted by Courtney (California) on 06/06/2019


Alum for Bartholin's gland Cyst.
I get mucocele's in my mouth sometimes and found the alum cure here on this website. It works every time, and the mucocele goes away within a week. (a mucocele is a blocked saliva duct on the inside of your lip). So, when I got a bartholin's gland cyst, I thought it was pretty similar to a mucocele: blocked duct, similar environment of the body). So I tried the alum on the bartholin's gland cyst, and sure enough it healed it. I put the alum directly on the cyst for about 15 minutes every night. Then rinsed it off, making sure not to get the alum anywhere else.
After about a week, the cyst was about 80% gone, and I stopped using it, and now a month or so later, it is completely gone. Hope this can help someone else.
---
Apple Cider Vinegar
Posted by Happy (Zagreb) on 01/27/2017


Hey! I'm 34 and a wee ago I noticed a bult next to my vagina, I thought it was a lymph node but reading online it was a Bartholin gland cyst. tw days was small third day was huge, as big seed (you can see the swollen labia) got red but no pain at all, and barely bother me, read that can get infected so I started taking antibiotics inmediatly (i had a box of ab so I used those), I got scared and washed with warm water for 10 min, 4 times a day. Nothing happened, the same. Until I got here and I read about the vinager, so at night I washed the zone, got a cotton pad soked in vinager and put it on top on the swollen zone (i did not put the cotton pad inside my vagina, only outside) it was soaked so the vinager was going in anyway, and my underwear also got all vinager wet.
Next day I washed everything out and changed underwear, my bult was the same and it bothered me a bit, maybe itchy, but during the day with the movement suddenly I felt my underwear wet, and when I checked it did burst, mostly liquid and a bit a blood, no infection, has passed like 3 hours and is half of the size, im not pressing it, just letting itself take out the liquid and washing frequently, I'l keep taking antibiotics for a couple of days just in case. I'm hoping it goes all out, other wise next week ill go to the doctor. Apple vinegar was my miracle solution :)
Replied by Selena
(Al)
04/11/2017

Replied by Grazey
(Philippines)
06/08/2017

Replied by Stephanie
(Canada)
09/15/2017

Replied by Justine
(Phoenix, Arizona)
09/28/2017

---
Apple Cider Vinegar
Posted by Besty (Piedmont Triad, North Carolina) on 12/23/2016


Apple cider vinegar was one of the last treatment I used and was amazed, I've suffered from vaginal cyst on and off for the past 4 years. Lessons I've learned is to catch them early since I'm aware of the feeling that I start to feel down there knowing that possibly I'm catching a cyst. I took 4-5 bath with tons of salt, for 10-15 mins massaged it and even put some Castor oil in the bath for added circulation. Once I got out I let my vagina air dry then applied tea tree oil, and made sure I massaged it all over the lump I cfeel you might have to go a tad bit inside of your vagina a bit- because it grows on the inside of your labia and the bigger it gets the more it takes up the opening of your vagina. I did this method throughout the day. Then I found out about apple cider vinegar, I put a cap full on a cotton ball or I used a pad, cut it open and just used the top layer so it's doesn't absorb the vinegar. I then put the cotton layer entirely over my cyst and within 15-20 mins the cyst shrunk, I was amazed. I will be taking one last bath tonight applying the cider and compressing a warm rag over the lump, hopefully in the morning it will be gone. Hope this helps.
---
Apple Cider Vinegar
Posted by Gweyndolyn (Georgia) on 12/21/2016


I noticed a lump on in the left side of my vagina on this past Monday I didn't think much of it as it wasn't sore but by Tuesday it was very tender and uncomfortable even when I was sitting still. I immediately searched for at home remedies and found this site. I am well aware of Apple Cider Vinegar medicinal abilities. So, I immediately went and applied some the the cyst using a cotton swab, I did this through out the day. And before bed I took a warm shower and rested with a cotton ball on the bump for about 15 minutes before going to sleep. I woke this morning to a smaller cyst and it doesnt hurt, it's still tender to touch but not uncomfortable to sit anymore. I will report back when it is completely head, but I just wanted to say for anyone who may be skeptical this is definitely works and I'm so glad I found this site.
Replied by Talla
(Virginia)
03/10/2017

---
Castor Oil
Posted by Charlotte (Uk) on 09/19/2017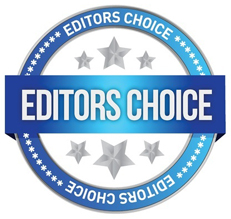 Bartholin Cyst:
I used just castor oil not even on a pack. Just repeatedly applied it throughout the day maybe 4 times or more depending on when I went to the toilet. My cyst had got so big and infected it was going to need surgery to have it removed. It had gone solid. It couldn't be drained. I took antibiotics the doctor gave me for 2 weeks and used garlic, tea tree and salt sits baths for 3 weeks with next to no change... but pain had lessended. then I decided I had 2 options... castor oil or cbd oil. I read that also works well.
The moment I got home from being told I needed surgery I started applying castor oil and stopped the other treatments. (I was trying everything too, Apple cider vinegar which burnt me. Turmeric packs, silica and raspberry leaves. As well as the sits baths and hot flannels) I also had to deal with thrush from antibiotics which I cured with creme and natural yogurt.
Within 3 days of starting the castor oil it went down dramatically and after a week it almost went. It still hasn't completely returned to normal after but I'm in no pain and don't need surgery anymore. It's less then a pea now. Even if it stays like this it's still 100 times better then the plum size it was before. I also noticed my emotional well being had a part to play in the healing process. When emotional or over whelmed it would be uncomfortable and seemed to be inflammed again or more. But when happier and in a good energy space I seemed to heal better and faster. I hope this helps in anyways or I hope you find a remedy that works for you. Xx
Replied by Lee
(Michigan)
04/25/2018

---
Castor Oil Packs
Posted by Tina (Alabama) on 11/19/2013


I have done the castor oil packs. They have gotten rid of my bartholin cysts for good. My tampons used to come out almost shaped like a C because of my cyst. But now they come out normal. Trust me on this!!!!!!
Replied by Sh
(Michigan)
02/10/2015

Replied by Jellybelly
(Toronto, Ontario)
10/11/2015

Replied by Kayy
(Ma)
11/09/2015

Replied by Christie Lyn
(Kapaa, Hi)
01/14/2017

---
Epsom Salt
Posted by Kim (Montreal, Canada) on 09/22/2021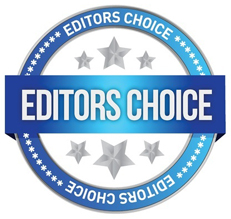 I discovered I had a Bartholin cyst two weeks ago. It was the size of a grape. I read up on DIY home remedies and tried several things like applying a clay paste, apple cider vinegar compresses castor oil with tea tree essential oil massages and sitz baths. These seemed helpful at first because the swelling seemed to reduce during the night but suddenly, the cyst got really hard and painful. (Now I realize that it must have been in its way to bursting which is the goal) I did more research and decided to try epsom salt baths and magnesium sulfate paste application. That did the trick. After my first sitz bath with half a cup of epsom salt followed by an application of the paste, the cyst burst a couple of hours later. Then I took another bath to disinfect and applied more paste.
The cyst is gone but there is still some hardness or tension in that area. I'm not sure If it's the gland or just ligaments. Hopefully, my gland will heal, the duct will be unclogged and the infection will subside.
---
Epsom Salt
Posted by Mira (New Jersey) on 09/26/2018


Epsom salt and bartholin cyst no good:
I've had an bartholin cyst at least 3 times. It used to go away with a simple bath 2 out of 3 of the times. I've gotton it drained ...most painful thing I've ever experienced. I'd rather go through childbirth lol ...I believe that my laundry detergent on my underwear are the cause the tightness and also the dyes. Anyway, I just got an incision maybe a month ago.
I am also pregnant I've tried regular baths ..no results! I then tried Epson salt baths that made it worse. it actually built up the puss in my cyst which were making my labia harder on the left side the doctor actually told me this. Now a month & some change later here I am again. I can barely walk & Tylenol is barely working ..I will try tea tree oil tomorrow & see how it works...wish me luck I am 35 weeks pregnant and can't bare another shot of lidocaine (how ever u spell it) going into my stuff ...wish me luck.
---
Epsom Salt
Posted by Emma (Indianapolis, In) on 03/08/2016


I had a bartholin cyst and did the epsom salt bath one time and then after drying applied with sea salt and left it on overnight. It dried it out and by morning it had burst. It was painful to go to bathroom because of the wound so I used vaseline to coat it and it healed in two days. Doctor thought I was crazy to use sea salt but it worked. She did a test on rhe area and labs came back negative so all is good. Since then someone told me about clove oil and how to cut a hole in washcloth and cover everything leaving cyst exposed thru hole and carefully apply tiny amount of clove oil mixed in coconut oil or vaseline to be a carrier because clove oil is really strong. But it will dry them out. It can deaden nerves if used more than a few times in a row so space out the oil maybe every two days and let it work. My doctor says to just let them run their course but they are so annoying, I HAD to do something. Seems to work.
Replied by Carrie
(Toronto)
05/13/2017

---
Goldenseal and Castor Oil
Posted by Donna (Edmonds, Wa) on 06/24/2016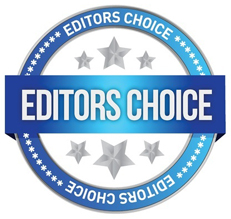 I apply a salve of powdered goldenseal from a capsule or two and castor oil to a swollen bartholin cyst. You can also use evening primrose oil as it is also anti-inflammatory or olive oil. You put it on some toilet tissue which has been folded over or some of those square or rounded cotton squares. I just use toilet paper now. It should be a little runny but not so it will run off of the tissue, meaning you do not want a dry salve, nor a runny one. Something in between. The oil carries it into the skin underneath. Apply it to the swollen gland and then put on a pair of old panties that you don't care about to hold it in place, since goldenseal stains. Then I apply a heated rice bag as the heat hurries the process along, but I have done this also without the heat when I have been away from home.
Overnight this will kill the infection and relieve your pain. I would always use two capsules on one that is inflamed and hurting. It has hurt on occasion, but not swollen and when I can feel it, I apply it at night.
A low grade infection can give one insomnia, which it does for me if I don't treat it when my gland is telling me that it isn't happy. After you kill the infection, it will eventually drain.
---
Lugol's Iodine and Silica
Posted by Ana (Wilmington, Nc) on 07/03/2013


I cured my bartholin's cyst following two months of taking 2 tblspns Apple Cider Vinegar (ACV) in small amount of water (had been on ACV for allergies for two months prior to discovering golf-ball sized cyst), but when I added 1 drop of Lugol's iodine and 10 drops of silica, the cyst felt smaller after a month and was gone in two months and hasn't returned. I had read on this site that cysts are caused by iodine deficiency, and it must be true!
---
Multiple Remedies
Posted by Charity (Arkansas) on 03/13/2018


First cyst day before yesterday. Trick seems to be treating early. It started out the size of a pea and then the next day was the size of a small marble. It definitely hurt to touch and it was a little difficult to walk comfortably. I found this page and had my husband buy almost everything I saw referenced here: Australian tea tree oil, castor oil, turmeric, probiotics, witch hazel, small round cotton pads, coconut oil, etc.
I was desperate to kick this thing fast so I wouldn't have to endure the lancing process from the doc I read about. I mixed coconut oil, witch hazel, tea tree oil and turmeric and soaked a cotton pad with it. I applied it directly to the cyst and keep it there. I also made a warm compress by heating up a hot water pack and wrapping it in a warm towel. Placed it "down there" for a few and then went to bed. When I got up this morning and switched out the pad, I noticed blood. It had burst! There was very little pain after the pain I endured the day before. I placed a new cotton pad and went to work. Took it out and everything seems to have drained. No pain whatsoever. I'll keep an eye on it. Though we bought a bunch of stuff I didn't use, I am so thankful I found this page. The relief I felt this morning was amazing!
Thank you, thank you, ladies, for sharing your stories!!!
Replied by Thokchom
(West Bengal)
05/06/2018

---
Multiple Remedies
Posted by Kathy (Michigan) on 04/16/2017


I feel I've (reluctantly) joined the "Sisterhood of the Bartholin's Cyst." But I have to say how very grateful I am for all of you who shared your experiences and solutions to this problem. Overnight I discovered a cyst and it (in the words of my kids) "freaked me out." I hurried and called my Gynocologist who got me in, cut me and, while she could feel it, couldn't find it to lance it so, bless her heart, she numbed me up (how do you say, ouch! ) and rummaged around in there for some time before giving up and sending me home with antibiotics and a follow up appointment. The inflammation worsened and pain increased exponentially. Thinking of going back to the doctor to let her "try again" was...well, unthinkable. I had hesitated to search online for fear of scaring myself more but my fear of a repeat of my doctor visit superseded my other fears. Anyway, that is how I stumbled upon this group of brave and resourceful ladies. I ran out (or rather had my husband, bless his heart, run out) and gather up the supplies listed in this forum. I did sitz baths with epsom salts and tried the tea tree oil and witch hazel. I did the visualization, self talk and I gave prayers of thanksgiving (in anticipation of success) to my Creator for giving our bodies an incredible capacity to heal itself. I also got the turmeric pills too but didn't need to use them before the cyst burst while sitting in the bath. How do you say, "ahhhh! " I will start the tumeric now to aid in healing. I still have a ways to go -- more is draining but when I see my doc tomorrow, I will say, "no thank you to the needle and knife." Thank you my sisters!
Replied by Shana
(Sparks Nv)
04/28/2017

Replied by Teresa
(Fl)
04/16/2018

---
Multiple Remedies
Posted by Rr (Washington) on 11/26/2016


Today my cyst burst, after 6 days. I have had them 4 times before. This time, I tended to it early, and was only in excruciating pain the last 24 hours, and it did NOT grow to a lemon/orange size, or get infected, of which has happened to me before. The secret it to treat them super early.
I wanted to thank everyone for sharing on this forum and the others, because this think is the most painful thing ever and it's wonderful to be Googling remedies and read people's success stories when we're in such pain!
Today, actually, I called urgent care to confirm they have staff who know how to do a word catheter and drainage, because one time, I took the painful cab ride to an urgent care, and it turned out the person did not know how to treat it, and then I had to take another trip (luckily same day) to an amazing obgyn. Luckily, however, I did not have to go, because it burst.
I NEVER take aspirin or aleive - and today the pain was so HORRIBLE I took one 12 hour Aleve and was amazed at how well it worked.
You WILL get through this. Here's how I did it this time...without going to the ER or OBGYN.
Ingredients to get - if you can get organic get it, but don't worry if it's not organic.
1. square cotton pads
2. witch hazel
3. turmeric powder
4. coconut oil
5. tea tree oil
6. seal salt or mortens salt
7. apple cider vinegar
8. a few cup or small glass bowl - to mix ingredients, or to dip cotton into
9. spoon - for mixing ingredients
10. baking soda
11. Turmeric pills - to take orally - the brand I like is Gaia. These are the ones that are liquid inside the pill
12. a bathtub - I am so thankful for my bathtub!!
Things I did to make it burst:
Every day I had the cotton pads literally wrapped around the cyst. The skin around the cyst area can get a little raw, so just find a way to place the cotton near or around the cyst so the area around it is not getting rubbed in a way that hurts, and that the cotton pad is totally saturated with whatever you are putting on it.
I put some coconut oil in a bowl, and sprinkled the turmeric powder in the bowl. I mixed it so it became a paste. Then, I put the cotton pad in there, generously put as much turmeric/coconut oil paste on the pad, and then wrapped this around the cyst. It felt very calming, and like it was working! I went to work this way. I prepared a few other small cotton pads with the turmeric paste on it, and kept it in a spice jar in my purse. I changed the turmeric paste pads one time during the day at work to ensure I had enough paste on my cyst throughout the day.
As the days wore on, what I noticed was that there was actual blood on the pad I put on the cyst with the turmeric and coconut oil. This wasn't when it burst, this was before. My guess is the turmeric was somehow pulling out of the cyst a little bit of blood, and for sure, bringing the cyst to a place where it was about to burst.
In the am before work, and when I got home, and at night, I'd put witch hazel on the pads and put this on/around the cyst. This felt so calming and soothing. Later, I put tea tree oil also on the pad with witch hazel to give it extra powers.
I also took sitz baths 1 before work and 1-2 at night. I put tea tree oil and witch hazel in the bath. Please touch the cyst in the bath! Ensure it is getting all the water and healing oils to all areas of it. This will also help that it is not getting infected. This is so important when you are putting the cotton pads around the cyst - it will really hurt - but try and be sure that the witch hazel or tea tree oil really get to ALL the areas on the cyst and AROUND the cyst - so it does not get infected.
I also took baths with SALT - and think this really was something that helped me. Pour in alot, and be sure that it is dissolving close to the cyst in the water.
I tried ACV - a wonderful all healer - on a cotton pad and put it on my cyst but my intuition said that was not the strongest thing for me. I really encourage you to listen to your intuition and gut response to how each remedy is making you feel.
Later, when the cyst felt like it was --- really tight, really full of puss, like the skin of the cyst was getting thinner --- I put on the small cotton pad a mixture of baking soda and salt that I mixed in a small bowl. I read that in another forum, and think this really helped me pop it.
Right when I was researching is I could find calamine in my area to try the Phobey's remedy - it burst. Someone wrote to not worry if you have all the ingredients, and I agree. Just use what you have and keep trying.
Another thing that helped me with my last cyst - and this one is prayer. Prayer in ANY WAY that works for you. I also literally "talked to" the cyst - and just thanked it for bursting, and visualized it bursting, and visualized me being so happy when it was finally OVER. These things are HORRIBLE, but you CAN get through it. I did, and I felt like I was about to pass out from the pain on the 6th day. And that was the day it finally burst.
Replied by Pinku
(West Bengal)
05/06/2018

---