Tea Tree Oil, Compress, & Kanchanar Guggulu Pills
Posted by a sufferer (Florida) on 08/07/2022


The sitz bath made me feel sick, the pain was awful so I stopped. The ball grew double in size/became hard and couldn't even wear shorts without pain! Could not sit/walk for days!!!
In bed, laying down using Tea Tree Oil (3-4 drops) with Coconut oil (1/2 teaspoon) as a carrier directly on abscess/cyst followed by placing a warm compress/bag of gel (bought at the pharmacy for 2 dollars) wrapped in cloth. Feel relief.
Western Medicine says there is no way to prevent or cannot deal with it really if no infection aside from a warm compress or salt bath. That they just happen again and again. This is no walk in the park! I found a solution. Posting here for anyone looking for alternative medicine answers.
I personally got Neem tea to drink my Kanchanar Guggulu Pills (2x a day).
Natural Treatment Options:
---
Tea Tree Oil, Epsom Salt, Castor Oil
Posted by Brooke U (New York) on 07/29/2016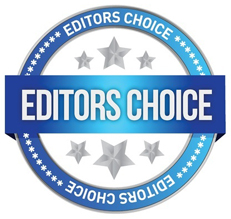 Bartholin cyst: I had a marsupilzation done in November. After this terribly painful procedure I believed the cyst would not come back, it came back ten folds about four days ago. I did not want to go back to have this done again, so I googled natural cures and found Earth Clinic. This was the best thing I could have done!
I started with the tea tree oil rubbing it on the cyst with a cotton ball, then taking baths with Epsom salts. I stayed in the bath for about an hour due to the severe pain I was in. I put castor oil on a wash cloth, plastic over that( it did does stain) and boiling water in a water bottle, and propped my butt up on a pillow, applied the washcloth, then the plastic and then the water bottle to the cyst and went to sleep. When I woke up the next morning, I was in severe pain. I took another Epsom salt bath, and then rubbed the castor oil right on the cyst, and covered it with medicated white tape. I suggest letting this come off in the shower or bath. It's quite painful to just rip it off.
That afternoon I was in so much pain I decided I had to go to the Dr, just as I was on my way out the door, the cyst started draining.I took a cotton ball and started pushing lightly all over my golf ball sized cyst, and it was instantly so much relief! I used the castor oil pack that night, and then again in the morning took another Epsom salt bath, only 20 minutes this time, and rubbed the castor oil right on it again. The cyst drained again. This was a miracle for me, way better then an awful procedure, at least 3 days of recovery, and in my case no sex for 5 weeks.
The natural cures took 3 days with none of the terrible after math. I do have a dr appointment in a few days just to make sure, but that's just a safety precaution. If I had done this the first day I had noticed the cyst instead of when it was awful, I could have avoided all the pain. I am so happy this information is available, and I do not have to go through torture every time I get one.
Replied by PatsyJane
(NJ)
02/21/2021

---
Tea Tree Oil, Sitz Bath
Posted by Juliet (London, U.k. ) on 05/29/2017


Ladies I can't thank you enough for sharing your stories. My cyst popped up from no where I went doc's got put on antibiotics and then 48 hrs later developed a really bad fever and ended up in the A&E. so went there and they thought it had burst but a week later it came back full force painful to sit, stand and sleep and worse I was on holiday and had to endure a long flight unable to sit, stand etc it was so bad.

So 3 days after finishing my antibiotics I started getting mini fevers with shivering for 3 days and basically had to take paranormal and ibuprofen to keep the fever down which worked and it went.

With no option of seeing a gynea I took all your advice as I was on holiday. I sat in warm/hot baths which soothed the pain so much and helped me sleep but the cyst was growing more painful daily. So I decided to us apple cider vinegar on a cotton ball. I was only able to do this for 2 days (3 application over the days) cause it hurt so bad and to be honest I thought it made it worse but that is part of the healing. The pain got so bad at the airport on my way back home I put Vaseline down there to help soothe but that didn't help. Ounce I got home 12 hours late in so much pain (pain killers were not working I took. Othc patacetamol and ibuprofen) I sat in a bath with table salt cause I couldn't get anything else cause it was 12pm for 30mins then I applied tee tree oil and within 1 hour the cyst popped and started to drain. I did help it along cause I didn't want anything left inside it. I then sat in a warm bath again and applied more pressure to make sure it all came out. Then rises with saltly water then water mixed with tee tree oil and got a hot compress and now I'm in bed and all the pain is gone. Thank you so much ladies natural remedies really do work well, takes a few days but they work and once the cyst pops pain relief is instant.
Replied by Aj
(Ga)
12/04/2017

---
Tea Tree Oil, Witch Hazel
Posted by Mia (Los Angeles ) on 09/27/2018


I had this terrible cyst about a year ago and I noticed it started to swell again several days ago and I immediately started to panic because my first experience was extremely painful and scary. I got it lanced the first time because that was all I knew but I'm a strong believer in natural remedies so I stumbled upon this site and saw quite a few but I wanted to to witch hazel, tea tree oil diluted with coconut oil but eventually excluded the coconut and just used tea tree and the witch hazel. I also did hot baths with epsom salt and when I ran out of epsom salt I used sea salt and soaked for about 20 min each time. I would do hot compress and immediately after I'd apply the tea tree oil and then the witch hazel and by the 3rd or fourth day it had burst in the wee hours of the morning (which was today) I felt so much relief as the pain was excruciating! Thanks so much for your stories they have really helped. I no longer have to go under the knife, thank God! Well wishes to all. :)
---
Turmeric
Posted by Llars (Nj) on 11/07/2017


While wiping myself three days ago, I noticed a smallish bump which I believe is a Bartholin Cyst after it has tripled in size and doing research. I didn't have anymore tea tree oil in my house so I made a paste of coconut oil and turmeric, drenched a cotton ball in it and put it on the cyst. 5 hours later I came home and the cyst had popped. I cleaned the area and applied a new paste. Woke up this morning and the cyst has gone down by half. So thankful for the first person who reviewed the turmeric.
---
Turmeric
Posted by Suzanne (Norman, Ok) on 03/13/2017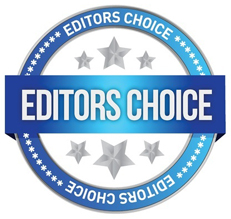 Tumeric for Bartholin cyst
Take 1,000 mg turmeric capsules orally daily until swelling subsides. It took about 5 days for me and the cyst is almost gone.
---
Vitamin D3, Colloidal Silver
Posted by Jimmychinga (Honolulu, Hi) on 02/28/2013


My wife has been suffering from Bartholin Cyst for a couple of years. Flare ups that lasts for weeks multiple times a year.
Very very painful. Doctors only made things worse by cutting the cyst open then squeezing and cleaning. Followed by "just enough" anti-biotics for the cyst to flare up again in a few weeks. 4 operations and 3 doctors later... still the same. She couldn't walk, move... It was horrible. Each flare up would last about a month.
Then we finally visited a Naturopathic doctor who suggested using Vitamin D3 (10,000 IU) and Colloidal Silver (I think it was like 15 drops under your tongue twice a day) and a couple of Unda Numbers.
The very next day, less than 12 hours, the cyst sorta blew it self up and disappeard within in a few days never to return.
Wow. Just simply wow. It's been more than 3 years since and still cyst free.
Replied by Joe
(Wollongong, Australia)
09/12/2013

Replied by Happy
(India)
12/03/2013

Replied by Tamara
(Boca Raton, Fl)
03/28/2015

Replied by Elle
(Auckland, Nz)
10/06/2015

Replied by Joy
(London)
10/20/2015

Replied by Jessica
(Macon, Ga)
10/20/2015

Sheila
(San Diego)
03/16/2022

Replied by Anonymous
(Usa)
01/08/2016

Replied by Mary
(Missouri)
01/20/2016

Replied by Charlene
(Angus On)
01/24/2016

---
Vitamin E
Posted by Crystal (Tracy, Ca) on 02/16/2013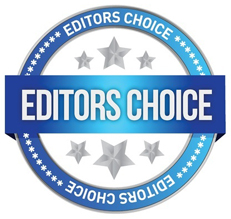 Oh my goodness. I have suffered from Bartholin's cyst for over 20 years. 15 years ago I had one reach the size of a grapefruit ended up in the emergency room with a marsupilization. I never had one again until about 2 years ago. The other side. Life is so cruel. 2 ruptured on own until I had enough. Another one. I called my OBGYN and told them I had an abscess. Unfortunatly it burst before I got there. When I arrived the on call student Dr. said she was concerned because it did not fully drain. She mentioned cancer. Saw my regular dr 2 weeks later she said not cancer keep an eye on it we will do surgery if needed. For one year I have had an uncomfortable not abcessed golf ball sized lump. Never went away. Dr. still insists surgury no cancer though. I am desperate feel like doctor knows less than I do about this.
I hit the internet. I have stuck tea bags in there bought essential oils epsom salt baths. You name it tried it. I found the post about vitamin e.
Only one of its kind no one has mentioned it. Poured vitamin E oil on it and the gland drained before my eyes. Not the usual burst but natural drain where the gland is. Meanwhile in the last two weeks I had a ganglion cyst (also an ailment) once again surface on my hand. I bought vitamin E capsules. Took them within 24 hours hand cyst gone. Bartholin gland 3/4 of size. Vitamin E!!!!!!!!!!!!!! GOD BLESS YOU FOR POSTING!!!!!!!
Replied by Daisy
(Vancouver)
12/29/2021

---
Vitamin E
Posted by Laura (Ventnor, Nj) on 08/10/2009


I get Bartholin's Cysts, not sure if it's from my IUD or what, but I get them. I've found that applying vitamin E directly to the cyst unclogs the pores there and brings down the swelling and pain dramatically over the period of about 12 hours. Maybe I don't eat enough vitamin E- so that's also something to look into. I use a brand of vitamin E creme, it has something like 30,000 IU's in it. Works like a charm!
---
Witch Hazel
Posted by Christina (Kansas City, Mo) on 10/03/2016


Have had a Bartholin cyst for several months now-before today it was less than the size of a grape and not painful or even uncomfortable. Today it swelled up to the size of a walnut and became very painful to sit down on or walk with. I had previously tried tea tree oil, compresses with water and tea bags, and apple cider vinegar, and none of it worked (though the tea tree oil softened it a bit for a while). I had some witch hazel pads leftover from when I gave birth a couple years ago, and so I put one on the cyst hoping it would at least soothe it a bit. Within a few minutes the pain was almost gone, and when I went to check it ten minutes later I couldn't even feel where the cyst had been. This was from a pad that was almost completely dried out. Luckily my mom had a bottle full of witch hazel, so I reinvigorated my pads and put another one on. Going to keep using it for a few days to be sure it stays gone, but I am absolutely thrilled that this worked so quickly. Wish I had used them several months ago when I first found the cyst!
---
Zinc Oxide
Posted by Kay (Hastings, Mi, Usa) on 02/15/2010


I have light complexion and get skin rashs and irratations. When I was expecting my last child I got a small spot in the girl parts rubbed raw from an ill fitting pair of pants. It went from a raw spot to a weeping spot to a blister to a bartholin cyst.
From http://familydoctor.org/online/famdocen/home/women/reproductive/gynecologic/235.html
"The Bartholin's gland is a tiny organ on each of the labia (vaginal lips), near the opening of the vagina. If the vagina were the face of a clock, these glands would be found at about 4 and 8 o'clock. Normally they are invisible. They make a small amount of fluid that lubricates the vaginal lips. If a flap of skin grows over the opening of one of the glands, the fluid backs up. It causes a round swelling called a cyst. The cyst can grow from the size of a penny to larger than an orange, although most don't get bigger than a golf ball. Cysts can be tender and hot to the touch."
I had similar incidences of this before but usually after a few days and some "set" baths it would clear up. Not so this time. When I was 7 months along Doctors did surgery to remove a golf ball piece of infection. A few months later when a similar incident happened. I was desparate to find something to clear this up. I tried everything I could think of. Finally I discovered zinc oxide ointment, which is the active white ingredient zinc diper rash ointments. Over the years I have cured many of these that could of gotten worse that the one I had surgery on. Having had that surgery left an area of scar tissue that is even more sensitive than before. I have never met a doctor that had any idea of how to treat these and I can't believe I am the only women to have this experence. Apply to the affected area when you go to bed.
Frequently it will be cleared up in the morning. The zine oxide stains everything though. The zinc needs to be applied liberally to the sore spot, keeping it completely covered. Then wear an under garment that you dont like, that isn't tight. I was twenty eight when I discovered this remedy. I am now in my 50's. Straight zinc oxide is the best. The diaper rash crean is usually about 40 % zinc.
Replied by Nina
(Inland Empire, Ca)
03/12/2010

Moe T.
(Tijuana)
03/31/2021

Replied by Leigh
(Indianapolis, In)
02/07/2011

---