Astragulas Extract +
Posted by Linda (Florida, US) on 05/08/2014


I also have been told I have Aspergillosis, I have had a LOT of congestion. What I found to help me Tremendously is Astragulas Extract, That stopped the congestion. I also take Oregano Oil, Black Walnut Freeze Dried and 2000mg of Vit-D 3. But not altogether.

I have been juicing green drinks like Kale, Romain, Celery, 2 or 3 dropper fulls of Wheat Grass juice, Cucumber, I put a little stevia in the drink to make it better tasting.

I also use Wheat grass juice. It is NOT the wheat we all have been told to stay away from. It is Liquid Form. I put 2 dropper fulls in a glass of water and drink it . The taste is like Green Tea. Look up Wheat Grass and the Benefits it can do to heal you also. The Most Thing that I can say that has helped me is the Astragulas Extract. Pull a search on it and get info on it, It really helps!!! I will try and post sites for you to get info on what I have said above that can help you.I know it has helped me beyond what words can say. I pray this helps someone else also and Children

Wheatgrass juice can dissolve the scars that are formed in the lungs...

This is about Wheat Grass: http://thechalkboardmag.com/50-reasons-to-drink-wheatgrass-everyday

This site is very good on the Info of what Wheat Grass can do for you. http://hippocratesinst.org/wheatgrass/benefits-of-wheatgrass

Now for the Astragulas info: I just copied this for you
Astragalus is used for the common cold, upper respiratory infections, allergies, fibromyalgia, anemia, HIV/AIDS, and to strengthen and regulate the immune system. It is also used for chronic fatigue syndrome (CFS), kidney disease, diabetes, and high blood pressure.

Some people use astragalus as a general tonic, to protect the liver, and to fight bacteria and viruses. Astragalus is commonly used in combination with other herbs. For example, in combination with Ligustrum lucidum (glossy privet), astragalus is used orally for treating breast cancer, cervical cancer, and lung cancer.

What are the health benefits of Astragalus? In addition to its reputation as a whole-body protector, astragalus improves digestion and metabolism. It is used for cases where fatigue, lack of appetite, and diarrhea are present. Also, studies have shown that astragalus stimulates the immune system, and it seems to be particularly useful for those who suffer from frequent colds and flu. Astragalus has been known to help maintain normal functions of the liver, lung, kidney, stomach, and heart, to boost energy, detoxify, improve white blood cell growth, and help reduce side effects of chemotherapy and radiation. Astragalus is used in the recovery from severe blood loss of a traumatic injury or from childbirth. It is used for diabetic patients and arthritic conditions.

There is a Ton of info on the internet helping you learn about Astragulas. Please Search. Knowledge is the KEY to getting better. Drugs do NOT cure anything.
I PRAY THIS INFO HELPS SOMEONE OR MANY PEOPLE...



---
Avoid Digestive Enyzmes +
Posted by Debbie A. (California) on 03/31/2016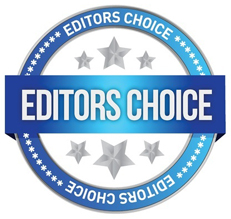 For all you Dear people with Abpa or chronic Aspergillosis.
I have been there. I know what you are going through. Please know it isn't a death sentence. I had a very very bad case. Now five years later I am doing great. But I had to pretty much learn from the websites in England. They are ahead of the game. And on my own trial and error some BIG errors.
I just want to let you know my IGe was 4300 some go as high as 12,000.
1. First do not drink orange juice or lemon aid or any citrus. You can make your own but the commercial is full of aspergillus.
2. Do not eat nuts, unless you soak them in vitamin C then reroast them.
3. Do not drink sake as it is made with aspergillus,
4. Do not take beano made with aspergillus.
5. Do not take digestive enzymes, made with aspergillus.
6. Do not dust or vacuum ever! Have someone else do it.
7. Do not garden or have house plants.
8. Do not have birds, chickens or pigeons near you.
9. Stay away from all chemicals. You will also be very sensitive to malls and stores as clothes are all sprayed with pesticides, formaldehyde, sizing, and cotton has a ton of aspergillus. Clothes you buy need to immediately be washed.
Read all labels on food. But eat clean. I have more if you want to write here or write to me personally feel free.
Replied by Terri
(Florida)
12/12/2021

Replied by mmsg
(somewhere, europe)
12/13/2021

Replied by Jgny
(Thousand Islands)
12/13/2021

Replied by
Debra
(Sydney, Australia)
12/18/2021
37 posts
Replied by Sue
(Uk)
03/24/2022

Replied by Jen
(Boca Raton)
06/19/2022

---
Borax
Posted by Jon (Pacific Grove, CA) on 04/21/2009


Interesting after getting a number of what are probably Aspergillus Lesions on different areas of my body - particularly the back of my hands. Which occurred after removing a ridiculous amount of mold off this crummy 60 year old rotting unventilated house in an area that has a year round average humidity of 80 to 100% (lots of fog). Initially, months ago I started with things like NeoSporin, and other AntiBiotic creams - not to mention wasted time and $$$$$ going to Doctors - It finally occurred to me these are Fungus or Mold infections on my skin - never heard of that before - funny none of the Doctors even mentioned it might be a fungus or mold.
Anyhow been through Tolnaftate, Butenafine, Magnesium Sulfate, Iodine etc. etc. lesions would get better then come back.
Finally now after two weeks of using Borax along with just regular hand soap and washing my whole body in it daily all my skin itching is GONE! The backs of my hands look completely normal (I can't believe it!) - every time I wash now I use Borax along with just some regular hand soap. Now I have to admit that initially for the first few days the infected areas turned bright red - like a sunburn - and itched like crazy but now the skin there looks totally normal and does not itch anymore. Had a lesion on my back for quite some time and now it is almost completely undetectable (this old moldy house YUCK!) Wash all my clothes in it and have taken a empty baby powder bottle, filled it with borax and I sprinkle the inside back of my tshirts with it in morning, and then spray it with a combination of distilled water and magnesium sulfate. I can't wait to see that area on my back finally completely disappear.
---
DNA Health Testing
Posted by Robert Henry (Ten Mile, Tn) on 11/03/2017

HI U OLD PATOOTS DOIN,,,,,,,,, our natural doctor's office is so backed up in their testing that we can now only get our DNA test run every 6 months now. The Sept test showed that my Aspergillus Niger fungus has gone from a vital force of 8 six months ago, to a VF of 48. I would have poo pooed this off, except my Natural Doctor showed me the Q tip in a vial how this fungus has grown in a few weeks. It was alarming to say the least.
This fungus is deadly and had reduced the VF of almost all my organs. I already knew that something had affected my eye sight, lungs and sinus. It is in my ears for certain. His method of addressing the problems he finds…. is using homeophatic herb drops morning and night. I am doing that along with other things I know that will address fungus such as ozone, GSE, garlic and other naturals. He also said that I must find the source of the fungus. After the CPAP supplier called telling me that they are sending all new hoses, water reservoir, etc. I asked why? He said that over time fungus and mold will grow and get into your body. No sheet Sherlock. I then learned from other CPAP users that that had happened to them. I now know how to control that problem by adding CSE to my reservoir and bagging weekly in ozone. Lordy, I am going to be smart in 4 years at 85. I missed my other goals of 65 and 75. I have also learned that this fungus is in lots of our vegetables, especially peanuts which we raise and buy. I just wish all of you had a way to get this DNA test done on a regular basis. It tells you your problems as they evolve. The medical establishment is fighting this test tooth and nail. By the way, my Anti-Aging doctor say her tests show I no longer have cancer, but my DNA test shows that it is present, but not detectable by allopathic methods. By the way, this DNA test cost us $100.
Hope this ditty has caused you to think because it has my mind reeling. Life is interesting.
==========ORH============
Replied by Robert Henry
(Ten Mile, Tn)
11/08/2017

Replied by Robert Henry
(Ten Mile, Tn)
11/11/2017

Replied by Kerri
(Florida)
11/12/2017

Replied by Bill
(Philippines)
11/12/2017

Replied by Robert Henry
(Ten Mile, Tn)
11/13/2017

Replied by Robert Henry
(Ten Mile, Tn)
11/13/2017

Replied by Barbara
(Edna, Texas)
11/13/2017

Replied by Robert Henry
(Ten Mile, Tn)
11/13/2017

Replied by Robert Henry
(Ten Mile, Tn)
11/14/2017

Replied by Kerri
(Florida)
11/14/2017

---
Glutathione, Hydrogen Peroxide Inhalation
Posted by Robert Henry (Ten Mile, Tn) on 12/17/2016

HI U OLE PATOOTS DOIN,,,,,,,,, next life I plan to come back in bubble like the kid in the 1950's movie. That way you can't catch any of the bad stuff that abounds. In our last DNA test it was revealed that we both have in our bodies the Aspergillus Niger Fungus. This is black mold. Two years ago we had our HVAC duct work cleaned and fumigated along with the house with GSE per the Knoxville Mold folks directions. We sampled our HVAC air recently and the test proved negative.
So how did we acquire this fungus? My Tractor Driver suspects the mushroom compost that we use at the farm. That will be our next test in a week or so.
Our Integrative Doctor is addressing this problem with homeopathic drops. We are also using glutathione and H2O2 via our nebulizer. Of course we know that has not been double blind tested so we will just go with our ole buddy, Bill Munro's, inhalation advice.
ATS =======ORH==========
Replied by Sandra
(Ca)
01/31/2018

Replied by Angel
(Uk)
04/18/2018

---
Herbal Remedies
Posted by Mares (Sydney, NSW Australia) on 02/02/2013

I was interested in what Tk from Sydney was discussing in regards to seeing a Chinese herbalist for his wife's Aspergillus. I, also, have Asthma and have suffered from Aspergillus. I have taken the ant-fungal medication but still feel very weak and debilitated. I live in Mosman and was wondering if you knew any good Herbalists in this area? I would appreciate anyone's help as I am at a loss.
Replied by Louby
(Sheikh Zayed City, Egypt)
05/05/2016

Replied by Bill
(San Fernando, Philippines)
05/06/2016

Replied by Patsy
(Tennessee)
06/09/2016

Replied by Jenn
(Califonia)
01/08/2017

Replied by Siu
(Norwalk, Ct)
03/26/2017

Replied by Cindy
(Easton)
08/10/2017

Replied by Mmsg
(Somewhere, Europe)
08/11/2017

---
Niacin and Cinnamon Bark
Posted by Joy (The Villages, FL, USA) on 03/20/2020


BETTER BUT NOT CURED Hello, I really need your help. Here's my story: For almost 10 years I have been suffering from fungal balls in my sinuses. Recently I have gotten urine test confirmation that it's aspergillus. I have tried everything I can think of and get no results. Recently I read your Q&A on Aspergillosis and started taking Niacin capsules, which help a lot. I also take cinnamon bark which helps. I spit up mucus night and day. Latest issue is my right eye is cloudy and blurred, so I'm pretty certain it has spread to my optic nerve. The mucus in my sinuses, (which I'm aware is actually an immune response protecting me from the fungus), comes as a post nasal drip, not through my nose. It collects in my throat and makes me miserable at night too. I'm pretty sure it's in my sphenoid sinuses, and according to the web articles I've read surgery is the only option. I'm not too keen on doctors. Not only that, but I think surgery is very dangerous due to possible cranial bleeding, and I also don't think it is a permanent solution, since the fungus is all through my system by now and will only come back somewhere else. I'm a healthy (otherwise) 72 year old female and take no medication of any kind. I use only natural methods. I may have to resort to voriconazole, as I read that this drug is effective against this. However, I wish I could find something to get rid of it directly through my sinuses instead of through my stomach. Thank you for anything you can tell me about this. God bless you.
Replied by Candy
(IA)
03/21/2020

Replied by Clark
(California)
03/29/2020

Replied by Cynthia W.
(Moneta Virginia)
09/26/2021

Replied by Jennifer K.
(Medicine Hat AB Canada)
12/01/2021

---
Oil of Oregano
Posted by Ruffcut (South Lyon, Michigan) on 06/12/2013


Aspergillosis: I had a health scan and what has remedied the moldies is oil of oregano. Fungus is very bad and worse than is reported, worldwide.
Replied by Candyapple
(Miami, Fl)
03/16/2015

Replied by Pam
(Middlesex)
12/12/2015

Replied by Susanne
(California)
04/23/2016

Replied by Debbie
(California)
08/17/2017

---
Supplements, ACV, Copper, Probiotic Yogurt
Posted by kimb (Dallas, TX) on 04/04/2008


re: Chronic Asthma & Aspergillosis.
I have been suddenly left completely disabled for the last two years. Sudden onset of respiratory illness and lethargy. I'm 35 and have been unable to do even the basic of personal daily routines. I used to ride all terain 20 miles a day up north. After two years of relying on modern medicine and countless hospital stays, I have decided not to die from a pescki fungus or anything else. So I have begun taking matters in my own hands and will try anything that makes sense. I currently began double dose of DHEA for natural precursor to antinflammatory, 7 oranges a day, 2xday apple cider vinegar, copper supplement,probiotic yogurt, and 4 times daily supplement. After 3days my neighbor comment that I have color for the first time. I also have been able to get out of bed. I am going to try the peroxide and apple cider vinegar in my nebulizer and report back. I believe it will work. Make an uncomfortable environment for bacteria, kill it, get it out, and keep it out! All this without dying from side effects of prednisone, advair, and numerous others.
Thanks for your posts! Many prayers for all of you.
Replied by mfirebrand1
(Racine, Wi)
07/09/2009

Replied by Herb
(Ellenton, Fl)
02/11/2011

Replied by Mike
(Tewksbury, Ma Usa)
08/06/2012

Replied by Stewart
(Uk)
03/19/2015

Replied by Bettye
(Fall Branch, TN)
05/09/2015

Replied by Dave
(Fountain Inn, Sc)
05/09/2015

Replied by Alice
(Southern California)
10/24/2015

Replied by Vanessa
(Bury)
11/22/2015

Replied by Tina
(Arizona)
12/12/2017

Replied by Sandra
(Ca)
01/31/2018

---
Turmeric
Posted by Jean (Jones) on 09/21/2016


For Aspergillosis:
Take Turmeric. I use 4000mg daily taken 2x a day. I use one that is time released. My IGE dropped almost 3000 points over 1 1/2 years thanks to Turmeric.
I also use a salt pipe. Salt has been shown to inhibit the growth of aspergillus and you will see immediate results. I have had ABPA for 8 years. The drugs didn't help. I'm doing fine now. Best to you!
---
Turmeric
Posted by Jean (Tacoma) on 09/02/2016


BETTER BUT NOT CURED
I was diagnosed with ABPA (Allergic bronchopulmonary aspergillosis) in 2008 after coughing for 2 years. I would like to share what I have learned. My IGE went to 4400 and it was difficult to breathe. I finally agreed to use iatraconazol and prednisone. The IGE only dropped into the lower 2000's despite taking the drugs for about 6 months. Breathing was still difficult. At this point in October of 2012 I turned to Turmeric. I took a brand with curcumin phytosomes. I took 8 capsules a day / that's 2000 mg twice a day. Within a few weeks my breathing seemed less difficult but I did not want to jump to conclusions. I kept taking the Turmeric for 6 weeks then had another IGE test. It had dropped almost 1000 points. I kept taking it and the IGE kept decreasing. After about 11/2 years in 2014 it was finally down to 258. It stayed there for 2 years. I dropped the amount taken to 4 capsules or 1000 mg twice a day. In May of 2016 my IGE was at 328. I will never stop taking the Turmeric. When I skip it for a few days I feel the labored breathing return. I recently read an article that salt slowed the growth of aspergillus. I also bought a therapeutic Salt Pipe. I breathe in and out through the the pipe for 10 minutes a day.
Perhaps these suggestions will help someone else.
Replied by Mary
(Michigan)
04/16/2017

Replied by Angel
(Uk)
03/29/2018

---