25 User Reviews
Posted by Bob (Md) on 09/29/2018


So glad I found this site. Our poor little silky couldn't stop biting and scratching around her tail and back legs. She has no fleas. We tried a couple of off the shelf sprays but it only worked for a short time after spraying. Tried the apple cider vinegar earlier today and so far no itching! Thanks for the tip.
---
Apple Cider Vinegar
Posted by Janet (Greeneville, Tenn) on 02/22/2018


Itchy skin relieved for my cat. My little almost nine year kitty has been horribly itching all over so the other day I diluted 1/2 of organic apple cider vinegar with filtered water.
I used a cotton ball and it was pretty much immediate relief for her.
I also use the mixture on my other cats and they stopped digging and biting.
On Earthclinic I watched a great presentation for this and I'm very very pleased.
---
Apple Cider Vinegar
Posted by Puppy_parent (Ohio) on 10/18/2017


1:1 ratio for apple cider vinegar with water. My dog used to itch, but after spraying each morning with this mixture, he has stopped itching and makes my glad. The dog does not like it but now he is used to it. I also bathe him with apple cide vinegar mixed with water, I will pour this mixture on him just before he gets out of the tub.
I have seen a lot of improvement on him. I use 1:1 mixture and spray my furniture, room and the bed, I sometime mix Eucalyptus or cedar oil in this mixture just to overcome the apple cider smell.
No Bayer seresto flea collar, no Bravecto or no Vectra 3D worked as effective as apple cider vinegar.
---
Apple Cider Vinegar
Posted by Jeannie (Illinois) on 03/18/2016


Re: Apple Cider Vinegar
It did help with his itching - slowed down a lot.
---
Apple Cider Vinegar
Posted by Jennell (Louisiana) on 11/27/2015


My dog has been itching & scratching for a couple of weeks. Tuesday, I came in from work and brought her out to potty, noticed the missing hair (bald spot) on her left upper thigh. She was scratchping & gnawing profusely. It was so frustrating to see her constantly scratching. We woke this morning and she had scratched so much during the nigh until she had irritat under her right arm. I googled to find home remedies that may help & I came across this site. Love love love it!!! I did the 50/50 apple cider vinegar/water. I drenched her tail and sprayed the rest of her body generously. In less than 10-mins she scratching & gnawing at her tail & legs. She is laying her usual spot on the love seat. I'm so relieved as I know my little "Diamond" is too. Thanks for sharing.
Replied by Daniel
(Pulaski, Virginia)
02/12/2016

Replied by Theresa
(Mpls., Mn)
02/12/2016

---
Apple Cider Vinegar
Posted by Jennifer (Monzon) on 10/20/2015


My schnauzer mix has been itchy and bitting herself for a few months now. Took her to the vet got her on meds and even changed her food as recommended but it worked only while on meds. It made me so anxious because I coudn't find any way to soothe her at night or mornings that's when the itchiness was the worst. This morning I tried organic apple cider vinegar with distilled water in a spray can. I sprayed on her and brushed it through to spread it around her body. Right now she is sound asleep and the itchiness seemed to disappear within a few minutes after applying. I'm still observing her but so far so good! Watching her sleep peacefully brings me so much joy! My baby is finally resting!!! Thank you so much for the advice!!!
---
Apple Cider Vinegar
Posted by Jackie (Tenerife, Canary Island) on 08/10/2015


We are fostering a little pup and he was going mad biting and scratching his back, I came across your site and started him on the 50/50 Apple Cider Vinegar and water and it worked a treat so it's now part of our twice daily system, which he is now getting used to, however because we are on a small Island we could only get organic so am using that. I have just started to add a tsp to his drinking water... Let's see how we get on with that. I have tied this in with 1/4 tsp of coconut oil in his meals and that goes down a treat as well.
Replied by Susan
(Rockland, Ontario)
08/14/2015

Replied by Susan
(Rockland, Ontario)
08/14/2015

Replied by Wendy
(Columbus, Oh)
08/17/2015

Replied by Marnie
(L'ange-gardien, Qc)
10/13/2015

Replied by June
(Mt. Morris, Mi)
11/16/2015

---
Apple Cider Vinegar
Posted by Cheryl (Maryville, Tn) on 08/02/2015


My Jack Russell has been itching for yrs. Pulling his hair out & making himself bleed. He was miserable. Went online & found your site. I immediately fixed up a bottle 50% Acv 50% water. Sprayed him & worked it into his skin. He is a new. Resting comfortably with NO itching. Thank you for the advice from both of us.
---
Apple Cider Vinegar
Posted by Yvette (Tx) on 07/14/2015

My poor baby has been rubbing bald spots on himself from biting and scratching. I took him to vet a month ago and he gave him a steroid shot, which worked great, but I don't want to keep giving him shots. I want to try the ACV and water mix. Is it okay to put in spray bottle and just spray it on him and leave it? Or do I need to bathe and rinse it off? I did try the spray bottle technique just a little while ago after reading some of the posts, and he seems to not be itching as much, but wasn't sure if I can just leave it on him like that. Also, how often should I spray him each day? His fur is so pretty and he is destroying it.
Replied by Wendy
(Ohio)
07/15/2015

---
Apple Cider Vinegar
Posted by Nanci (Tallapoosa, Ga) on 07/06/2015


My Baby has been wearing a Seresto collar for a few months, and while it works well for fleas and ticks, something has been causing her to itch terribly for the last couple of weeks. She's been biting and clawing, and it's horrible to see her so miserable. I use ACV daily for it's health benefits, and last night I Googled it to find out if it might help her, and thank goodness that I did! I mixed it with water in a spray bottle, and although she hates being sprayed with it, I saw almost instant results. She had stopped most of her scratching a few minutes after application, and she didn't wake me up doing it in the night, as she has in the last few days. She was scratching this some this morning, so I sprayed her again, and she's now hid out under the couch sulking, but she's not scratching! I truly think that ACV is one of nature's true miracles.
Replied by Theresa
(Mpls., Mn)
07/07/2015

Replied by Catherine
(Lancashire)
07/25/2015

---
Apple Cider Vinegar
Posted by Tonya (Dallas, Tx) on 06/18/2015


My sister's Shi Tzu has been itching very badly for about two week. His hair was all over the floor thru out the house. He'not scheduled to go to the Vet till next week. I found your site a couple hours ago and were so happy I did. The ACV was a miracle for him. No more scratching. What a relief. I couldn't stand seeing him suffer till next week. Thank you so much for your site.
---
Apple Cider Vinegar
Posted by Cynthia (Lindstrom, Minnesota) on 04/06/2015

My 11-year old, 63 pound, female Golden Retriever has been suffering with constant itching, biting, licking, black "freckles" all over her belly and armpits, hot spots, ear infections, and now has been off her food for two days. She wakes me at night with constant itching and biting. Yes, I have tried EVERYTHING...allergy diagnoses and shots, prednisone, literally thousands of dollars worth of "vet" directed remedies. My poor girl just got worse. I do have an anti fungal ear wash, but there is no odor or red gunk in her ears now.
Today, I bought her Orijen adult, grain and as low carb kibble I could find. I used some raw food in her night meal (which she ate with gusto), I used filtered water in her dish and added a capful of Braggs Apple Cider Vinegar to her water dish. I will bathe her tomorrow, and rinse her with some 1/2 water - 1/2 ACV - and leave it on.
Big changes for her. I hope for the best and will post as this new procedure for her progresses. I am HOPING it gives her some relief.
Replied by Cyn
(Lindstrom, Minnesota)
04/07/2015

Replied by Angie
(Orange City, Fl)
06/07/2015

Replied by Cath
(Lancashire)
07/25/2015

Replied by Jeanette
(Nc)
12/09/2015

Replied by Jerry
(Atlanta, Ga)
08/07/2016

---
Apple Cider Vinegar
Posted by Steve (Bend, Or) on 07/16/2014

How often do I apply (with cotton balls) a mixture of water and ACV to my puppys dry itchy belly
Replied by Theresa
(Mpls., Mn)
07/16/2014

---
Apple Cider Vinegar
Posted by Elyask (Sydney Australia ) on 01/25/2014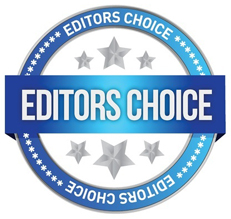 Thanks a million to the bloggers on this site and of course to the site itself. My 2 year old beagle, Ruby, suddenly started scratching herself 2 days ago. At first I didn't think anything of it, but on the same night she was scratching and biting herself so much that her skin became red and inflamed and little sores with blood were appearing. I was beside myself and was ready to rush her to a vet but she fell asleep after a little while. She woke two or three times and started violently scratching herself. I left my mum to watch her until the afternoon of day 2 when I finished work. Upon returning home I found my dear Ruby still scratching and there were more sores appearing. I was welling up and felt so bad because in the few seconds that she would pause the scratching she would look up at me with the saddest eyes... begging me to help her. I decided against going to a vet because I have used the internet for holistic remedies before and after about an hour of reading and noting things, I applied apple cider vinegar 1 part to three parts water ....dabbled a gauze unit and applied it gently on her. To my horror the scratching and biting became worse. I then fed her a fish oil tablet in a treat and gave her a antihistamine tablet in (had no benedryl but essentially the same thing). Within half an hour the antihistamine obviously took effect and put her to sleep. I didn't sleep much as I was too upset. When I did wake I went to see how Ruby was. My little dog was wagging her tail... the redness had settled and even the sores weren't really obvious. I couldn't believe it and to see her not so stressed was fantastic. Today is day three and she is scratching every now and then but another application of acv and the same routine should see her back to normal soon hopefully. Oh, and I am putting her on a raw meat and some regimes diet.
Replied by Lulu
(San Pedro Ca.)
04/26/2014

Replied by Colleen
(Texas)
05/28/2015

---
Apple Cider Vinegar
Posted by Steve (Labelle, Florida) on 03/11/2013


Apple Cider Vinegar works for me! My Chow mix has had "flea allergy" ??? for years. Two vets, same thing, try benedril, etc. etc. I've tried everything you could think of, nothing worked. Constant scratching, sore on leg that won't heal. Bald spots by tail that come and go. Couldn't find the organic ACV at w-dixie, but got a bottle of "natural" ACV. Everything they have on the shelf is "filtered". But mixed some up 1/2 and 1/2. Poured it on her, and I could tell a difference RIGHT AWAY! Dabbed some more on her leg sore, and her belly this morning, and what a difference! Thank you all for this information.
Replied by Diane Peace
(Hudson Oaks, Yexas)
05/18/2013

---