Multiple Cures

22 User Reviews
|

17 YEA
User Ratings

YEA (17)
100%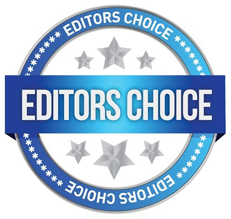 Posted by Ed (Dayton, OH) on 12/17/2008
[YEA] Near Miracle Cure: I tore my right rotator cuff a few years ago, and the surgeon recommended three surgeries for the damage, and told me I would be lucky to have 20% mobility of my shoulder (range of motion), and that I'd never be able to use it for any strenuous activity. A second opinion was needed in my mind, and a coworker recommended Deb, a massage therapist that specialized in sports injury who was helping her with her Fibro-mialgia. I decided to give Deb a chance, and she talked to me while working on my shoulder with some almond massage oil, and in 15 minutes she asked me to stand up and show her my range of motion. Amazingly, I was able to hold my arm all the way vertical, albiet with much pain, which meant that I really did have 180 degrees of mobility, though it would not be permanent without some maintenance and healing. She told me at that point that if I wanted to heal the shoulder, come see her once a week for two months, and rub a table spoon of castor oil on my shoulder morning and night with heat whenever possible, and to do the 'wax on / wax off' exercise against a door each day.

4 months later, I started lifting weights again with my shoulder, and it's as if it was never damaged now. The castor oil got rid of the inflammation, the massage kept the muscles and tendons in the right places, and the exercises brought blood and healing to the joint. I have to say, the castor oil was the hero here, as Deb said it would not have been possible otherwise. The body's self healing was able to take place (the true miracle) thanks to the lack of inflammation!

Since that time, I've used Castor Oil to heal back injuries, nasty scrapes (my 240 lbs supported by my shin as it raked across a 2x4 board in the attic!), inflammed eyes, skin softening, hemorrhoids!, and much more, and in all the times I've used it in a heat pack, the results are dramatic and instant, as in next-day you can't tell you were injured! For doubters, just try it, you will no longer doubt it.