Molluscum Contagiosum Remedies
Last Modified on Jul 01, 2015
Treatment of molluscum contagiosum focuses on eliminating the virus causing the condition. Many natural treatments are effective including apple cider vinegar, tea tree oil and elderberry extract. Keeping the affected area clean and avoiding cross contamination of other areas is also important for eliminating the condition.
What is Molluscum Contagiosum?
A relatively common viral infection of the skin, molluscum contagiosum presents as round, firm bumps on the skin ranging in size from that of a pinhead to an eraser. The characteristic bumps typically appear with a small indentation or dot on the top and may become inflamed, red or irritated.
Natural Remedies for Viral Infections of the Skin
Molluscum contagiosum is a viral infection of the skin. As such, treatment requires eliminating the underlying infection causing the condition and preventing further spread. Apple cider vinegar, tea tree oil and elderberry extract have antiseptic properties that eliminate infection and clear the skin from the inside out.
Apple Cider Vinegar
Apple cider vinegar is a natural agent with extensive antibacterial qualities. When applied to the affected area, the apple cider vinegar penetrates the skin and eliminates the source of infection. The vinegar is particularly effective for eliminating the cores of the affected areas.
Tea Tree Oil
Tea tree oil is a natural antiseptic and antifungal agent. When applied topically, the oil infiltrates the skin and eradicates the underlying infection associated with molluscum contagiosum. Tea tree oil is also used for treating a number of other fungal conditions.
Elderberry Extract
Elderberry extract is also an antiviral agent. When applied topically or taken orally, elderberry extract fights infection and eliminates symptoms of infection. The compound has also been used for treating the flu and other viral conditions.
Molluscum contagiosum is a common condition of the skin that resembles typical acne and spreads very quickly. Effective natural treatment including the topical application of apple cider vinegar as well as other treatments eliminates the underlying infection as well as the outward symptoms of the condition.
Allicin, Elderberry Extract, Olive Leaf Extract, Oregano Oil
1

0

User Ratings

YEA (1)
100%
Posted by Rr (Colorado) on 10/15/2013
[YEA] Molluscum Contagiosum: My bf got this and gave it to me. We've tried everything. For him, he had hundreds and nothing worked (ACV, conzerol, TTO/Iodine, 30 PPM silver sol; hospital grade, etc. ). We went the popping route, b/c he had hundreds, and that slowed it. He would also keep the area covered.
For me, I had a couple very large ones. I knew what to look for, since his diagnosis, and when I would see any small pimply looking spot, I quickly covered it with a zinc-based pink tape, called Hy-Tape. The next day if they were angry (usually got bigger with a red ring around it and a white bullseye in the middle), I knew it was MC. The problem is they start out looking like a regular pimple, but quickly change. Mine were on my back and refused to pop, even using a hypodermic needle. I had bought an herbal formula containing Allicin, Elderberry Extract, Olive Leaf Extract and Oregano Oil for something else and decided to try it out on the MC lesions, b/c it had some of the recommended ingredients for treatments. I had to cut the capsule open with a knife (it's a hard shell), carefully, and then used flat ended toothpicks to scoop a little bit of the oil in the capsule out and carefully laid it on top of the lesion. Then I covered it up with the Hy-Tape and left it for a day. The next day, the lesions would come to a full head and the core comes out as a gooey mess on the tape. When I removed the tape, I knew it was for sure molluscum by the amount of blood that came from the lesions. These bleed like a scraped mole and not a pimple. I cleaned the area with alcohol q-tips and repeated for one week. I then continued to keep the lesions covered for one more week with just tape, even though the core was gone, until they were very small. I only used one toothpick side and q-tip side, PER lesion. Never double dipping anything.
This is what finally worked for me. I didn't take the formula orally, but it may help even more.
Apple Cider Vinegar Remedy for Molloscum Contagiosum
Folk Cure Ingredients
Apple Cider Vinegar
Cotton Swab (Q-Tip)
Medical Tape
Apply the antibacterial qualities of apple cider vinegar (ACV) to the task by soaking a cotton makeup swab in ACV and then taping it over the affected skin. You can leave this treatment on overnight and later reapply as needed. The papules will turn white (possibly with black cores) and then fall off or disappear within several days.
User Ratings

YEA (54)
84%
BETTER BUT NOT CURED (6)
9%
WARNINGS! (2)
3%
SIDE EFFECTS (2)
3%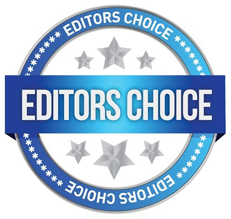 Posted by Lori (San Diego, Ca) on 05/01/2015
[YEA] After finding this site and reading the posts, I have been using the ACV on cotton balls secured by band aids for 5 days now. Almost all of my bumps have "gone black"! I imagine they will be completely gone in a day or two. I am so grateful to have found this page because my doctor told me the only way to get rid of them was to freeze them off, but dermatology (they only ones who have the freezy stuff) couldn't see me for 3 more months!! Can you imagine how much it would have spread in that time?! ?
For those who are interested:
1. I used the full 5% dilution as it came from the bottle. I didn't experience any stinging or scarring
2. I also took the ACV internally (it's good for all kinds of stuff and I figured it couldn't hurt, right?) 2tbsp in 8-12 oz of cold water every morning. If you/your children don't like the flavor, you can add a little honey and lemon. It masks the vinegar taste quite well.
3. For the first 2 days, I was using small pieces of paper towel, but that didn't hold the vinegar as well. On day 3 I switched to cotton balls and that's when I noticed the biggest change in the bumps. Perhaps this would've happened on day 3 anyway, but I think the switch was part of it.
4. I took 2 "detox" baths to include 1/2 cup each of baking soda and Epsom salts. I have no idea if this contributed to my healing or not, but I know it didn't hurt!
Thanks again for this site and for posting your experiences! You totally saved me :)
Posted by Linda (Danli, Honduras) on 04/08/2015
[YEA] I have two boys, the eldest (5) got Molluscum last year and we took him to a dermatologist inmediately..she took advantage of our worry (and ignorance) because she made it seem very awful and contagious for the baby (in the time he was 6 months). She convinced us of doing curetage, but he had to be asleep (anesthesia). It was horrible worrying and when he woke up it was terrible! We felt guilty for putting him thru that, but the dermatologist assured us it was the only way. On january this year, I noticed it was appearing on the baby (now 18m) and I wasn't going to be convinced to do it because I had read that there were natural remedies, plus it was super expensive and not covered by insureance. I searched and searched (in 3 days he had more than 60 marks, on torso and arms) and I found this site, which was truly helpful. At first I tried with the bandaids and cotton balls, but having a twitchy and wiggly toddler doesn't help (bandaids also left his skin very red). So I started bathing him with 1 cup of apple cider vinegar in his bathtub (the smell is very strong) for at least 20 min, didn't wash it out..he smelled funky but it was totally worth it! I started on feb 15 and by march 30 he had only 1 left! No squishing anything o using bandaids, just the apple cider vinergar on bath, changing towels everyday, clothes at least 3 times a day, bed sheets twice a week and vuala! We couldn't be more satisfied and grateful!
Posted by Squiffle (England) on 01/06/2015
[YEA] Thanks to all those that recommended Apple Cider vinegar for Molluscum Contagiosum. It totally worked.
We applied them using cotton balls soaked in the vinegar and plasters to keep them in place. We also used sea salts in the bath for a soak.
A tip would be to do it once overnight and then check the ones that have turned white or black. The black ones are then done and just need to heal and the white ones are probably done so don't do them again just monitor them. If you do them again it could hurt and maybe scar. Use a moisturizing cream with antibacterial elements for during the day.
Took about a week to turn them into feint marks and they look like they'll be gone soon.
This works well on the raised spots and not so much on any brand new ones, so if you have any new ones just wait it out and do them when they are ready.
Another thing to mention is that you should take steps to avoid it spreading as when they open up you are at most riks of spreading it. Just regularly wash bedding and towls and detoll your life up!
Thanks again.
Replied by Sara
Portland, Oregon
03/31/2015