High Blood Sugar Remedies
Last Modified on Jul 01, 2015
Maintain Blood Sugar Levels and Control Diabetes
High blood sugar, or hyperglycemia, is a common effect of diabetes and is caused by the body's inability to absorb glucose into cell tissue from the bloodstream. Normally when glucose levels are too high your pancreas releases insulin to allow your cells to absorb the sugar; but in diabetic patients insulin no longer affects the body properly, allowing blood glucose levels to spike dangerously high and cause damage to your organs, including the possibility of diabetic neuropathy.
Symptoms of high blood sugar develop slowly, but the longer the levels remain elevated the greater the risk. Signs of hyperglycemia are increased thirst, frequent urination, blurred vision, fatigue, headache, and as the condition progresses: vomiting, dry mouth, weakness, abdominal pain, shortness of breath, and coma.
How to Lower Blood Sugar Naturally
On this page you can find a number of herbal remedies and natural treatments to lower high blood sugar level, as submitted to us by our Earth Clinic readers around the world. Our most popular cure for high blood sugar is apple cider vinegar - which slows the digestion of carbohydrates into simple sugars - with other readers suggesting cinnamon, avocado, turmeric, and a raw food diet. Let us know what remedies you try from Earth Clinic for blood sugars; and if you know of a treatments that we do not have listed yet, please do not hesitate to share it with us.
Apple Cider Vinegar for High Blood Sugar
Folk Cure Ingredients
Apple Cider Vinegar - 1 teaspoon
Filtered Water - 8 to 10 oz
A daily (or up to thrice daily) ACV tonic can steady your stomach's rate of digestion. This increases the amount of time the body has to process new sugars and keeps your blood sugar levels more consistent.
Start with one teaspoon of apple cider vinegar in a tall glass of water with meals. Then increase the dose to as much as 2 tablespoons per glass.
User Ratings

YEA (31)
97%
NAY (1)
3%
Posted by Dorothy (Denton, Tx) on 06/30/2015
[YEA] I have taken Acv for a week now. My blood sugar has dropped from high 200's to between 90 and 120...I have lost 10 pounds in a week! Amazing! To protect my teeth, I use a straw and the Acv doesn't get in contact with my teeth. So grateful!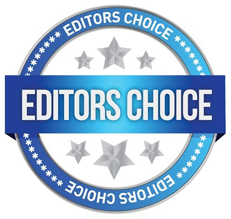 Posted by Chris (Falls Church, Va) on 02/16/2015
[YEA] Recently diagnosed as a Type 2. Used Gluc meter to test results of Metaformin and then Metaformin with Apple Cider Vinegar (ACV).
Taking 500mg of Metaformin in the morning and at night. Blood sugar 2 hrs. after the meal 110 - 115. In addition to Metaformin, if I take 2 TBS of ACV before the meal using a 1:5 ratio mixed with water, my blood sugar is 93 - 95 2hrs. after a meal.
Went without Metaformin and ACV at night and 3 hours after the meal, the blood sugar was 130. Before bed, took Metaformin and 2TBS of ACV. Morning reading before Breakfast was 86.
2 TBS of ACV before meals and bedtime is very effective at controlling my blood sugar. Before meals, it drives the 2 hour post reading down and additional 10 -15 points than when just using Metaformin. Before bedtime, I drives the blood sugar 20-30 points than when just using Metaformin.
Be careful not to drive your blood sugar too low using this before bedtime. I woke up one day with reading of 71. Find that balance point for yourself.
Posted by Geevikram (Chicago, IL) on 02/12/2015
[YEA] Today is my first day on ACV. My post-prandial sugar was off the charts. I would hit 200's and come down slowly. My A1C has never been less than 6.6. Yesterday (2/11/15), my pp sugar was 172 after 2.5 hours. I also took one glipizide (5mg) before food and 1000 mg of metformin after.
I read about the benefits of ACV in this forum and buy the one with mother in it. Two spoons of ACV diluted and had before food. I also took metformin 500 mg before and after food. (Didn't want to stop suddenly) 1 hr after lunch sugar was 125.2 hrs after lunch, sugar was 118.3hrs later, sugar is 134. This tells me that sugar is being released slowly into the blood stream. Interestingly, I typically work out(not a lot) everyday. Today, I did not and still got this result. I can only imagine the effect, if I were to actually work out.
As an aside, how do you guys manage to drink ACV before lunch at work?