Essential Tremor - Shaky Hands Remedies
Last Modified on May 03, 2015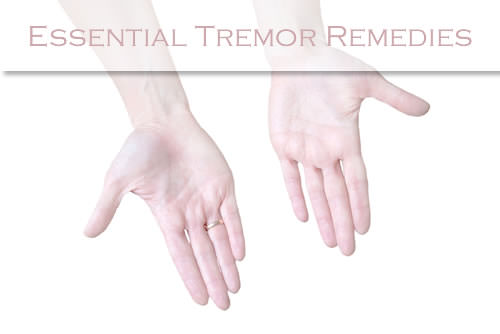 A condition with symptoms similar to that of Parkinson's, essential tremor is actually a separate neurological disorder characterized by the rhythmic shaking of the affected body part. While the condition can affect nearly any body part, it most often causes shaking in the hands that make even simple tasks difficult to perform. Nonetheless, several natural remedies have been identified that are effective for treating the condition.
What is Essential Tremor?
A neurological condition, essential tremor manifests as an uncontrollable trembling or shaking. Symptoms typically begin gradually and worsen with movement. The condition often affects the hands first but can move to the head, voice, arms and legs. The cause of the condition is considered genetic.
Natural Remedies for Shaky Hands and Other Neurological Conditions
Although essential tremor is considered a genetic condition, it typically responds well to home treatments. A variety of treatment options have been identified including fava beans, Mucuna pruriens and lecithin. The condition can also be treated by avoiding certain triggers including aspartame and caffeine and by taking other natural supplements.
Fava Beans
Fava beans are a healthy protein rich with a variety of nutritional elements. The beans contain high concentrations of thiamin, vitamin K, vitamin B-6, potassium, copper, selenium, zinc and magnesium. These nutrients function to support effective neurological processing, which in turn limit shaking associated with the condition.
Mucuna Pruriens
Mucuna pruriens or cowhage functions in much the same was as fava beans. Cowhage contains a potent amount of nutrients that supports general health and treats a variety of conditions. This supplement also contains levodopa, a chemical dopamine in the brain that regulates the nervous system and helps treat the condition.
Lecithin
An essential nutrient, lecithin is a fat found in the cells of the body. Once in the cells, lecithin is converted into acetylcholine, a substance that transmits nerve impulses. As such, a daily supplement of lecithin can help improve nerve function and limit the side effects and symptoms of essential tremor.
Essential tremor is a condition that can make even the simplest of everyday tasks difficult. However, natural treatments support effective neurological function and limit the prevalence of the condition.
Apple Cider Vinegar
1

0

Approval Ratings

YEA (1)
100%
Posted by Cathy (Biloxi, Ms) on 02/14/2014
[YEA] Apple cider vinegar (1tbsp) in a glass of Orange Juice (with pulp) each morning for past five days has slowed my Essential Head Tremors about 70%. In addition, I have more energy and I have noticed my long hair hasn't fallen out in the shower (something that always happens). I discovered this remedy by accident. My intial purpose for taking the concoction was to slow my menstral cycle (which it has done successfully in the past). Please note that I am 43, college educated, and a breast cancer survivor (chemo and radiation was unnecessary due to diagnosis of dcis). I was afflicted with essential tremors a year prior to the brca diagnosis. I have been taking Inderal for tremors from the beginning with moderate results. But recently, my tremors have been so bad I have considered the possible need of a neuro exam...that was five days ago.
From personal experience, I highly recommend ACV with OJ for tremors, hair loss, energy, and heavy menstruation.
Boiled Fava Beans
0

0

Approval Ratings

BETTER BUT NOT CURED (1)
100%
Posted by Sue (LA, CA) on 03/16/2009
[BETTER BUT NOT CURED] Essential Tremors: You have nothing listed under Tremors. I am hoping your readers know of an answer. I achieved reduction in the tremors, but not elimination, via one cup of boiled fava beans per day, and now am taking Micuna Pruriens (from an Ayurvedic medicine store in Los Angeles) which has similar properties.
With the beans, boil the dried beans in a very large amount of water for at least an hour until they are a texture you like. You can store a large quantity in the refrig for convenience.
Eliminate Aspartame
2

0

Approval Ratings

YEA (2)
100%
Posted by Leigh (Danville, Va) on 01/28/2011
[YEA] Benign essential tremors for me too.... For the past 3 years. Sadly, I'm a violinist and vn teacher, so this was the end of my world. I have been on topomirate (25mg) at night; primidone (50Mg)daily; plus many supplements. But recently I have noticed my tremors are almost gone since completely deleting aspartame (Diet Mt. Dews) from my diet. GET THE ASPARTAME in ALL FORMS OUT OF YOUR DIET!!!!
Replied by Richard
Austin, Tx
07/20/2013