Alicia's Red Onion Recipe  
Posted by Deborah (Prescott, Az) on 01/03/2014


Fantastic remedy. I made it this week for my husband who had a nagging cough after a week-long illness, and at the same time recommended it to a friend with a 12-year old daughter who had been coughing for 3 weeks.
Both my husband and my friend's daughter a) loved the taste of the recipe and b) had excellent and fast results from it.
My friend actually wrote me the morning after her daughter's first dose; it had been the first night in 3 weeks that both she and her daughter slept through the night due to a complete cessation of coughing. She was absolutely thrilled and continued to give it to her daughter in the days to follow with great results.
Excellent and highly recommended remedy!
---
Posted by Josey (Las Vegas) on 10/26/2013


I have had a nonproductive cough for about 2 weeks. I tried the red onion and honey this morning and I feel like new! Just a little cough left but not bad at all. Thank you Earthclinic (again! ) and thank you Alicia for the recipe. This is a keeper and I will use it everytime a cough comes up.
---
Posted by Alicia Martines (Asheville, NC) on 07/31/2009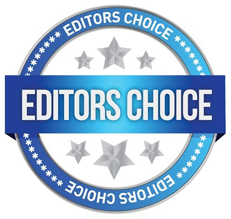 Red Onion. I am from Mexico, and my mother recommended me a red onion home made syrup for nagging coughs.
My first son had a times a cough that would never really go away. My second son was an extremely premature baby and therefore with "weak" immature lungs. I used this homemade syrup after trying everything, including various homeopathic formulas.
The original syrup calls for sugar but I have replaced it with honey or stevia. The onion has to be RED onion and I give it to my children either as lung strengthener or as medicine qwhen they do have a cough or cold.
Ingredients
1 big red onion washed and peeled.
sweetener (brown sugar, stevia, honey)
Cut the onion HORIZONTALLY in slices. Start at the base of the onion. Lay the newly cut base and place base in a bowl. Add a layer of the stevia or honey in here. GO easy as you have many layers to go and the sweetener from the top layers will eventually sip through the bottom layers
Repeat until the whole onion has been cut and reconstructed on the bowl.
Let it rest for at least 15 hrs at room temperature. I do it overnight.
Next day I have a bowl with about half a glass of "syrup". Children like the sweet taste. It doesn't taste like onion at all.
I hope you find this remedy as "miraculous" as I have!
Replied by Mary
Lesburg, Fl
08/04/2009

Replied by Silver Nissan
North Yorkshire, Uk
03/22/2011

Replied by Terese
Terranora, Nsw, Australia
05/05/2011

Replied by Gavin
Manganui, Northland, New Zealand
05/05/2011

Replied by Terese
Terranora, Nsw Australia
05/06/2011

Replied by Gavin
Manganui, Northland, New Zealand
05/06/2011

---
Almonds  
Posted by Nicole (Virginia) on 06/13/2015


My daughter and I both had a bad cold/cough and were driving to the store to buy some remedies to help stop our constant cough. I always keep raw almonds in the car and noticed that once I started snacking on them my coughing immediately stopped. After 10 min I pointed this out to my daughter (who was still coughing) wondering if the almonds were having some affect on my throat or lungs (maybe the fat soothes or coats the throat? not sure). I gave her a handful to eat and her cough also stopped immediately. This is after a few hours of constant coughing. I'd would say it worked faster than a cough drop and the lasting affects were about the same length of time as cough drops...but without all the chemicals, dyes, sugars...
---
Posted by Adamo (Toronto, Ontario, Canada) on 01/30/2010


Here's something that works for me. For relief of dry coughs, take one teaspoon of organic almond paste or butter. You can add a half teaspoon of honey if you like. Have as often as needed but 3-4 times a day is usually sufficient.
Replied by Kay
In The Valley, Ca
01/31/2010

Replied by Carly
Duluth, Mn, Usa
12/27/2011

---
Anise Seed Tincture for Nonproductive Cough  
Posted by Mama To Many

(Tennessee) on 02/13/2016


I read about the Anise Tincture here at Earth Clinic. (Brigitte's recipe.) I made some up a few months ago to have on hand. We had a cough come through this week and I had the opportunity to try it.
When my 4 year old had a coughing fit, I gave him 1/2 teaspoon of the tincture in a couple of ounces of water and it helped him a lot! I gave a dose to anyone who was coughing at bedtime and it seemed to keep the nighttime cough (when it tends to be worse) at bay quite well.
I did use other cough remedies (homemade chest salve and essential oils on the bottom of the feet) that worked well too, but those were not new remedies to me. I love to find something new that works!
5 Tablespoons of Anise Seed
1 cup of rum
Put both in a canning jar and leave in a cool dark place for 2-6 weeks. Strain out the anise seeds through a coffee filter. This tincture will keep for years.
I gave middle sized children 1/2 teaspoon of tincture in 2 ounces of water.
If I still had toddlers I would use 1/4 teaspoon in 1 ounce of water.
For adults I would use 1 teaspoon (2 for a large adult) in 3 ounces of water.
It tastes like licorice. :)
~Mama to Many~
---
Posted by Brigitte (Houston, Texas) on 01/11/2008


re: anise seed tincture for treatment of nonproductive coughs. A nonproductive cough is another name for a dry cough which does nothing to move phlem from the throat and lumgs. This is often a precursor to a more serious ailment like pneumonia. It is of the utmost importance that you remove the excessive phlem from your system. I have found that the best expectorant that I can find is made by placing five tablespoons anise seeds into 1 cup of rum. I take no more than 2 teaspoons of this as needed to induce a cough which allows for the mucus to be removed from the body. A note to nursing mothers who have problems with milk production; a good side affect of anise is that it increases milk production in lactating mothers. I know this for a fact as my last child was born when I was 40 and I had problems producing milk sufficient to meet my child's needs. Be cognisant of the fact that you do not want to over do it with alcohol if you are nursing as this would be counter productive to the health and well being of the child who depends on you for nourishment. I used an anise tea when I was nursing it works well for increasing milk production.
Replied by David
Houston, Texas
01/07/2009

Replied by Terri
Boulder, Colorado
07/15/2009

---
Apple Cider Vinegar, Baking Soda  
Posted by Robert (Manila, Luzon, Philippines) on 01/11/2012


I started ACV with Sodium Bicarbonate yesterday at ten am. I took a dose in the middle of the afternoon and then before I dined. I am happy to report that last night was the first night that I slept most of the night in years. Only woke one time with a minor cough, a shot of water and I was off to sleep again. I am glad I found this site. Thanks Ted.
I contionued this regime today and hopefully will sleep well tonight. Had a few coughing spells today but not as bad as before the ACV.
I did not have the courage to drop the other meds my doctor has me on. I will eventually drop them if I keep having this level of energy and the reduction in coughing. Thanks Ted for your write up.
---
Apple Cider Vinegar, Cayenne, Tomato Tea  
Posted by Stephanie (Freeport, USA) on 06/22/2007


First of all, I thank GOD for helping me find your site to try these wonderful remedies! I started out with a sore throat and gargled water mixed with cayenne powder; it helped short term. But then I had a nasty cough (associated with the sore throat), so I drank 2 Tablespoons of apple cider vinegar throughout the day. It seemed to make my coughs more productive. When I woke up the next day, I hacked up a lot of mucous, and felt like I was getting better. Then I made a pot of tomato tea and I am well again :-) Thank you very much! Your site is a priceless wealth of information."
---
Apple Cider Vinegar, Grapefruit Seed Extract  
Posted by Adammreilly (Keene, Tx, USA) on 09/15/2009


I came down with the flu just before Labor Day weekend. I started the weekend with a garlic and onion soup, but didn't want to keep making that, so I ended up making a glass of cold water with about 2-3 Tablespoons of apple cider vinegar and about 1/2 Tablespoon honey. Cold water makes it hard for honey to mix, so I had to stir for a while. Immediately after the first sip, my cough stopped, and my throat did not hurt. I drank this throughout the day, sipping on it as I got thirsty and remaking the drink as needed.
After about a day, I started adding 5 drops of grapefruit seed extract. Very bitter, so I had to increase the amount of honey, or add some stevia.
The first night, I had a fever, and bundled up warmly. By the second night, I was almost better. I just had the aches a little.
---
Apple Cider Vinegar, Wild Oregano  
Posted by Tasha (Seattle, Washington) on 05/14/2007


My cough went on for more than a month, often keeping me up at night. I tried chewing on the clove of garlic each day but it didn't lessen the symptoms. Finally fearing a more serious medical situation, I consulted this website. I drank the apple cider vinegar and water in the morning followed by 4 oil of oregano capsules throughout the day. I made sure to expectorate the phlegm that I could and by the next day, my lungs were clear. THANK YOU!
---
Baking Soda Steam  
Posted by Rana (Abu Dhabi, Uae) on 12/25/2009


Baking Soda inhalation for dry cough
This is the most quick relief remedy for dry cough.
Boil a cup of water then take it on the side and keep your face far and add a teaspoon of baking soda, cover your head with a towel and place it over the B.s and water and open largly your mouth and inhale as long as you can. Directly you will cough out phlegms.
---
Black Tea and Honey  
Posted by Crystal (Leonardo, New Jersey) on 06/23/2009


For a sore throat or a cough that will not go away i use tea (any kind you like but the liptons tea bags work the best for this.) and honey. First, add 1-2 tea bags (depending how strong you like your tea) to hot water and dip until the tea is all out of the bag. Next, add the honey, i usually add 1-2tablespoons but you can add it to taste if you would like too. For the best results i have found using 2 tablespoons sometiems 3 works the best though. Reapeat this 2-5 times a day.(it really does not matter how often because neither thing will hurt you.)
---
Carbon Monoxide Connection  
Posted by Tamara (Fort Collins, Colorado) on 01/05/2010


Warning

Dangerous Cough Cause:
Do you have a carbon monoxide detector? Is it working? About a month ago a friend of mine had a 3 week cough that was getting worse and started sounding like it could've been pneumonia. Then, one day her landlord came over to check the furnace and found it was breaking down. They measured the carbon monoxide levels and found they were nearly fatal. After replacing the furnace with a new one and installing a CO2 level detector she was immediately better! No coughing and her roommate felt better after suffering from persistant cold and flu-like symptoms. Please check your CO2 and radon levels, since radon causes lung disorders as well.
EC: Great point, Tamara. About five years ago my next door neighbor in Los Angeles got carbon monoxide poisoning from an old furnace in her unitthat had not been checked in years. Shestarting feeling deathly ill andcoughing up some nasty black soot before realizing itmight becarbon monoxide poisoning.The landlord ignored her calls, but the gas company came immediately and discovered a bad leak. A few more nights of that and she would have died.

Deirdre
---
Cayenne  
Posted by Denise (Atlanta, GA) on 09/20/2008


I was up night with a horrible cough. So my throat was on fire this morning. I mixed a little cayenne with Apple Cider Vinegar and warm water. And what can I say it works its a beautiful day out side and I am on my way to enjoy it.
---