Natural Cures for Cardiac Arrhythmia
Last Modified on Apr 21, 2015
While it is normal to experience an increase in heart rate due to excitement or even physical exertion, a periodic flutter or skipped beat in your heart's rhythm may be more than just a normal reaction. If you experience these or other irregularities in heart rhythm, you likely have what is considered heart arrhythmia. While treating heart conditions is sensitive work, natural cures, such as magnesium, apple cider vinegar, cayenne, can support cardiac health and remedy common issues such as arrhythmia.
What Is Cardiac Arrhythmia?
Cardiac arrhythmia can be defined simply as heart rhythm problems. The issue occurs as the electrical impulses that control your heartbeats are interrupted or don't work properly. This interruption may cause your heart to beat too fast, too slow, or irregularly such as with a skipped beat.

While arrhythmias may cause few to no signs or symptoms, some identifying factors are common (but don't necessarily mean you have a more serious issue). Fluttering in your chest, a racing heartbeat, a slow heartbeat, chest pain, shortness of breath, lightheadedness, dizziness, and fainting are all indicators of arrhythmias.
What is Mainstream Medical Care for Cardiac Conditions?
Mainstream medical care includes a variety of treatments for cardiac issues, including irregular heartbeats. These treatments include antiarrhythmic drugs, anticoagulant therapy, calcium channel and beta blockers, pacemakers, and radio frequency ablation.
What Natural Treatment Options Treat Irregular Heart Rhythms?
While you should consult a doctor to oversee even natural treatment for irregular heart patterns, you should be able to manage your condition quite well using natural treatments. Arrhythmias respond to a variety of different options, but three of the best are magnesium, apple cider vinegar, and cayenne.
1. Magnesium
Magnesium deficiency is one of the key causes of arrhythmias, so the condition can be treated effectively with a daily magnesium supplement. This treatment helps stabilize the electrical impulses in the heart and prevents irregularities.
2. Apple Cider Vinegar
ACV helps remove toxins from the body that may be contributing to arrhythmias. Additionally, ACV also contains important nutrients such as magnesium and calcium, which help control nerve impulses and blood flow.
3. Cayenne
Cayenne helps stimulate blood flow throughout the body. As the rate of flow is more regulated, so is the overall functioning of the heart.

Even though a cardiac arrhythmia is common does not mean it is safe to ignore. Below, our readers share what cured their cardiac arrhythmia.
Additional Pages of Interest:
Tachycardia Remedies
ACV, Molasses, Magnesium, Cayenne
1

0

Approval Ratings

YEA (1)
100%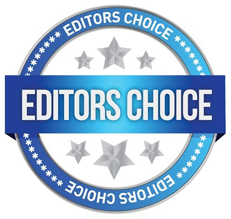 Posted by Keith (Carson Valley, Nv) on 04/09/2015
[YEA] I'd like to add to the information and my condition and recent remedies and success.
I'm 64 and have suffered occasionally from arrhythmia since my 30's. During these years the arrhythmia only lasted at most 2-3 days. I'd only have an attack maybe 2-3 times a year and they were never really bad.
About 6 weeks ago I had the worst episode I've ever had. This one really scared me. I had the racing, skipped beats, weak beats, shortness of breath and low energy. As before, I expected it to end in a couple days. Well it's been 6 weeks and it's pretty much been going on since it started. It's been mostly mild to bad; and everything in between. I've had days without symptoms, but they were few and far between.
My flare-ups generally start when lying down. This last week, I almost dreaded going to bed, knowing that I would most likely have a bad episode. Being able to get a good night's sleep has been difficult.
I've been putting off going to the Dr. because, as many have indicated there's not much help to be gained and like most have said, I'd end up on drugs with unacceptable side effects or even worse surgical procedures or pace maker. I'm just not ready for that.
So I began my quest on the WWW and found this website along with others. However, this site is by far the most informative. After reading I decided to try some of the remedies others have had success with.
My only regret now is that it took me so long to search for and find relief.
I stopped at the grocery store yesterday after work and bought ACV, molasses, magnesium and cayenne. I'd had arrhythmia all day and was feeling miserable. I got home, took two tablespoons of molasses, two teaspoons of ACV, 200mg magnesium and cayenne.
In less than an hour I was feeling better! By bedtime almost all symptoms were gone and I had a normal heart beat and only a skipped beat here and there. I got my first good full night's sleep in a long time. I'm going to have to work with the cayenne though, the dose was too much, at least for me, and I had some diarrhea.
This morning I woke up feeling better than I had for several weeks and no symptoms. Before leaving for work, I took two tablespoons of molasses, two teaspoons of ACV and 200mg magnesium. I've gone the whole day and never once had an arrhythmia episode. I even had coffee as normal this morning.
I'm thankful I found this site and hope that others will find help here as well.
Keith
Replied by Sam
Miami, FL
04/10/2015