5 Fabulous Natural Cures for Wrinkles!
Aug 27, 2016
You look in the mirror, and what is staring you back in the face but a beautiful smile and bright eyes. Oh wait, we are all our own worst critics, so likely what you're seeing when you look in the mirror are those fine lines around your mouth that situated themselves there after years of smiling and laughing with family and friends. You might also be noticing some slight wrinkles or lines around your eyes too…

While these "conditions" were once considered the result of a life well-lived, today lines and wrinkles are often seen as the result of ineffective beauty care. With an established focus on perfection, many individuals are turning to Botox to treat these conditions. If you aren't interested in taking such drastic measures as injecting poison into your face, but you are looking to limit a few of those expression lines, try one of our five natural cures for wrinkles that don't involve Botox. Just whatever you do, don't stop expressing yourself (even if your wrinkle-free skin says otherwise).
5 Natural Wrinkle Remedies
While we'd love to diminish lines and wrinkles as much as the next person, we aren't willing to do so in such a way that will actually cause the rest of our body to age prematurely. To avoid putting additional toxins in our bodies but to achieve the same wrinkle-free faces, we've researched and come up with five natural remedies that offer the same results as more invasive treatments.
1. Acupressure
We all know that acupressure offers restorative benefits, and the same holds true when the treatment is applied to your face. This treatment involves massaging the specific acupressure points on your face that are specifically connected to different areas of your skin. Using tiny, circular motions around the face and scalp combined with light but steady pressure, you can reduce the appearance of wrinkles in your skin for at least a limited period of time. This option also relieves stress, so you'll prevent additional wrinkles by relieving anxiety and tension in your body, and you don't even have to face a needle to do so.
2. Micro-Muscle Tightening
We all know that regular exercise tightens and tones the muscles in the rest of our bodies, so why not apply the same concept to our faces? While we're not suggesting a regimen of stringent blinking or mouth movements, we have researched the beneficial effects of sound wave therapy. Many different battery-operated devices are available that emit sound waves applied directly to the skin and cause tiny muscle spasms to tighten and tone the skin. A regular "facial exercise session" sounds better than an appointment with a surgeon, doesn't it?
3. Lifestyle Changes
As much as we know "you are what you eat," it is also important to remember that the same applies for anything that you do. To prevent premature aging and reduce wrinkle-causing stress, limit sun exposure, avoid excessive alcohol consumption, and limit exposure to cigarettes and secondhand smoke.
4. Flax Seed Oil
A number of natural supplements offer beneficial results for the skin, but flax seed oil appears to be the most potent. You'll want to work your way up to a regular dosage of 1 tablespoon of oil up to 4 times a day. You'll notice diminished forehead wrinkles first and experience a number of tightening effects in the skin.
5. Water
No, washing your face with water isn't an effective anti-wrinkle treatment; however, drinking plenty of it is. As the body is over 50% water, it goes without saying that enough water in the system supports good health. This option has the additional benefit of adding moisture, elasticity, and brilliancy to the skin and the rest of the body.

Whether you've experimented with more invasive treatment options or not, we suggest you try one of these 5 natural remedies.  Let us know if you have another fabulous remedy that our readers might like to try to diminish wrinkles!
Remedies for Home Remedies for Wrinkles
Aloe Vera Gel, Vitamin E
Posted by Harry (Walsenburg, Colorado, USA) on 02/10/2009

Facial Wrinkles: I use enough 100% Aloe-Gel to cover the area that I want to treat then apply enough vitamin E liquid to cover the same area well. (Vitamin E liquid is not an oil and will penetrate the skin well by using the Aloe as the vehicle.) I've been using this combination as an after shave for 18 years and don't have tell-tale wrinkles on my face. I'm 87 years old, and people take me for 20 years younger.
---
Anti-Wrinkle Cure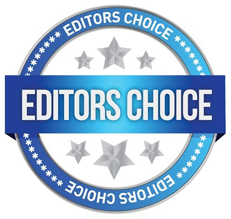 Posted by Georgina (Ireland) on 08/06/2014

I have been working as a beauty writer for years and have come up with my own wonder treatment. Firstly , cover your fashion with olive oil and begin it scrape it... Using something like an old credit card ( I use the edge of a cd , as it gives the best scrape). Scrape with medium pressure for about three minutes until face turns pink... Gentle around the eyes. Rinse the oil off and then your skin is prepped for stage two.
The wonder potion comprises of mostly fresh carrot juice. Retinol , the wrinkle fighting element in all the expensive face creams , is actually vitamin A, which is to be found in carrots. The fancy cosmetic creams you buy in the store are packed with preservatives and chemicals and have been sitting on the shelves for years. The carrot juice is much more potent because it is fresh. Add vitamin c by squeezing half an orange and adding it to the mixture. You can add a Rubex tablet instead if you want a super result. Lastly, add a generous dollop of rapeseed oil... Packed with vitamin e. Freeze in an ice cube tray and use them a portion a a time. The fresher, the better. I would love to hear what you think of this... It's made my wrinkles vanish. I am 45 and most people think I am about 32... Not bad. Good luck. X
Replied by Om
Hope, Bc Canada
08/07/2014

Replied by Georgina
Dublin, Ireland
08/07/2014

Replied by Corey
Delaware, Us
08/11/2014

Replied by Georgina
Dublin
09/10/2014

Replied by Danielle
Ny, US
12/13/2014

Replied by Tommy
Illinois, US
03/07/2015

Replied by Sharon
Mi
06/09/2015

Replied by Livefree
Usa
09/14/2015

Replied by Isi
Bakersfield
03/31/2016


---

Argan Oil




Posted by Jolene (El Paso, Texas) on 09/06/2013

I have started using organic argan oil on my face and neck about six months ago and let me say, I just love it!! The oil smoothes out wrinkles, evens skin tone and it leaves skin feeling super soft and supple as opposed to greasy like lotion does. I use it in the morning and nightly after washing my face.
Replied by Vanessa

Los Angeles, Ca

01/25/2016

---

Borax




Posted by Stacey (Abbotsford, Bc, Canada) on 10/16/2011

I wanted to share this awesome discovery I just made. I've been using the borax drink and read that one woman made it into a spray and used it on her face to get rid of moles. Curious, I thought I would try that as well and see what would happen. Amazingly, my big forehead wrinkle almost immediately started to reduce in size and depth. I am not joking!!

I used a small (2 oz) spray bottle, filled it with water and a small amount of borax to saturate, about 1/4 to 1/2 of a teaspoon. I shook it up and lightly sprayed my face. It doesn't irritate the eyes though I'd use caution with the eye area. I'd also recommend removing makeup before doing this. I let my face dry and then sprayed again. (I did this about 5 times over the course of an hour or two. ) It's amazing! My whole face feels like it got a lift and it's only been 2 days!

I'm experimenting with my crows feet wrinkles using cotton balls soaked in the borax water. Will have to report on that later. I'm not 100% sure if this is permanent yet though it feels incredible :). I'll try to update in a few weeks. Good luck to all!
Replied by Carol
Bridgetown, Barbados
01/17/2012

Replied by Ingupo
Manchester, England
02/23/2012

Replied by Ivonne
Frisco, Tx
02/26/2012

Replied by Gita
Ottawa, Ontario
03/15/2012

Replied by Raniya
Syracuse, Ny
03/21/2012

Replied by Citygirl27
Richardson, Tx, Usa
06/13/2012

Replied by Vreed27
Edmonds, Wa
07/04/2012

Replied by Jennifer
Eugene, Usa
10/25/2012

Replied by Jami
Birmingham, Uk
01/07/2013

Replied by Linda
York County, Southern Maine
01/07/2013

Replied by Kyrstn

Kent, Ohio

04/15/2013
Replied by Michael
Cal., US
10/23/2014

Replied by Maryanne
Sheguiadah, Ontario, Canada
11/29/2015

Replied by Elle
Greece
07/14/2016


---

Castor Oil




Posted by Ana (Usa) on 03/22/2015

Patience is the key. I use castor oil cold pressed and dab small quantities around my face. Also drink raw juices like carrot, grapefruit, pear etc. raw juices are great for your body organic of course. I like mainly Frankincense oil, a little pricey but very good. For my eyes I alternate castor oil or almond oil, though I use almond to clean my eye make up as needed.
Replied by Bombshell

Wa.

05/30/2015
Replied by Earthgurl
Northern Virginia
06/02/2015

Replied by Lauren
Whitehouse Station, Nj
07/10/2015

Replied by Dee
Seattle, Washington
09/01/2015


---

Posted by Mary (Moreno Valley, Ca) on 02/04/2013

Hi! I have been using castor oil on my wrinkles and let me say WOW it is working wonderfully. My crows feet are almost gone. I have had several people notice the difference. I have been doing this for 2 weeks. I love earth clinic ...
Replied by Kris
North Dakota
05/19/2015

Replied by Om
Hope, Bc Canada
05/19/2015


---

Posted by Ergo (Concored, Nh Usa) on 07/27/2011

It takes a while but it *does* work!

I've been using this for about 6 months now for treating wrinkles and, surprinslgly, it has worked: the lines around my eyes are essentially gone and the ones on my forehead have substantially softened (they were much deeper than the baby crow's feet I had), so maybe there's hope that, eventually, they'll go away, too.

The only downside is, as noted, is that it took 6 months to see any real results, but, man, if you're in no rush and want something that is dirt cheap (it's about $2 for a bottle that will last you months at Wal-Mart) this will, eventually! , do the trick.
Replied by Linda
U.s.a.
02/03/2015

Replied by Rose
Miami Fl.
03/03/2015


---

Posted by Sherry (Caldwell, Idaho, Usa) on 03/29/2011

I LOVE THIS SITE.... I HAVE DEEP WRINKLES AROUND MY EYES, WILL THE CASTOR OIL TREATMENT REALLY HELP, PLUS WILL IT TIGHTEN MY NECK AREA ? I can leave it on at bedtime and wash face in the morning and apply the C.O. for the day right ? I am sooo excited, someone please make me a believer and get back to me......thanks...
Replied by Francisca
Michelbach-le-bas, Alsace, France
03/30/2011

Replied by Dee
Portland, US
04/07/2014

Replied by Sandy
Il
02/13/2015

Replied by Liz
Boston, Ma
02/13/2015


---

Castor Oil, Coconut Oil, Hydrogen Peroxide




Posted by Bill

(San Fernando, Philippines) on 03/01/2012 | 1239 Posts

For the past month or so I have been testing a simple alternative remedy for wrinkles around my eyes which are substantial. This problem goes back to before I had candida, where I had rather large bags under my eyes which usually indicates insufficiency and problems with the kidney or liver in the body. Since curing my candida (and resolving the kidney/liver issues), my eye bags have become rather pronounced and wrinkly empty sacks!! This is quite annoying and looks awful. So I had to consider how to revive and tighten all that loose skin back to normal again.

So what I have done to cure this wrinkling and loose baggage around my eyesockets was to use the following simple protocol:

* Tip a bottle of castor oil against my left middle finger. Tip another bottle of VCO against my right middle finger(ie use a 50-50 mix of castor oil and VCO). Then mix both the oils together by rubbing the middle fingers against each other.

* Apply this mix thoroughly to each eye socket, including eyelids and eyebrows so that there is an even coating of oil that is not so oily.

* You can use and apply this remedy at any anytime, but I did it in the evening before sleep. I applied it 3-4 times a week. I used breaks in the protocol in order to allow the skin around the eyes to oxygenate, revive and heal.

* After showers and cleaning the eye sockets throughly, I also dabbed 3% Hydrogen Peroxide carefully around the eye socket and eyelids (don't get it in your eyes) to both help kill bacteria etc and to also help oxygenate and revive the skin in that area.

I have used this simple remedy for only about a month with very good results. Not only has it greatly reduced the wrinkling around the eye sockets but this remedy also seems to tighten the skin, such that my empty bags look like normal skin under the eyes now. I also noticed improvement in my eyelashes -- longer and thicker now. It also cured something which affects older people -- which can only be described as the "hollow looking eye socket problem" that normally occurs and is noticed first thing in the morning when you look in a mirror.

My interest and reasons for using such a remedy was spurred for several reasons. First, I've recently read some disturbing research that has confirmed that particularly fungi and yeast can exist and indeed can proliferate, unseen and unnoticed, in the sub-epidermal layers of the skin without detection. I further reasoned that, because so much gunk collects around the eyes, that the skin around the eyes was therefore a perfect feeding environment for proliferation of bacteria as well as fungus and such.

So I simply combined two well-known anti-fungal and anti-bacterial oils plus HP (for skin oxygenation and as a broadband pathogen killer) to get rid of the wrinkle problem and it all seems to have worked quite well and is a very economical way of resolving these problems. I'm still using it.
Replied by Lily
Dunkirk, Ny
03/02/2012

Replied by Susan
New York
03/02/2012

Replied by

Bill

San Fernando, Philippines

03/02/2012

1239 Posts
Replied by Francisca
Zug, Switzerland
03/03/2012

Replied by

Baldev

Mumbai, Maharashtra, India

03/04/2012

158 Posts
Replied by Citygirl27
Richardson, Tx, Usa
09/22/2012

Replied by Dym
Tennessee
02/18/2014

Replied by Maria
Houston, Tx , United States
05/24/2014

Replied by Jill
Minneapolis, Mn Usa
08/27/2015

Replied by Mary
Canada
02/17/2016


---

Diatomaceous Earth




Posted by Karen (Clarkston, Mi) on 09/01/2013

I have been taking Diatomaceous Earth ( Food Grade ) which contains silica. Silica is great for the skin, hair, connective tissues.

My skin has looked great since I have taken this. Each morning you put DE into a glass of water or juice and drink it. It cleans your intestinal out too. My nails have never looked so good. I get compliments on my skin all the time. Women 20 years younger than me have wrinkles all around their eyes, where mine are just starting to show.

Make sure you get the food grade Diatomaceous Earth, which can be found at most all health food stores. It has so many other uses too. Gardening, keeps the bugs away from the plants, pets, deworming both humans and animals, etc.

Virgin Coconut Oil is great for the skin too. Cod liver oil daily consumption is supposed to be great for the skin. It needs to be a very good brand. Green Pastures makes a great Cod Liver Oil that is promising too.
Replied by Michelle
Usa
09/16/2015


---

DMAE




Posted by Tim (Cincinnati, Oh) on 03/23/2013

I have been reading reviews of the supplement DMAE (Dimethylaminoethanol) and wanted to know if anybody could share their experience with it. It is supposed to increase attention and short term memory as well as help reduce wrinkles. I have heard many different recommendations for dosages and I'm sure that everyone is different but I wanted to read what worked for you if you have used it.
Replied by Cecilia

Deerfield, Ma

04/25/2013
Replied by Angelica
Galveston, Texas
08/26/2016


---

Dry Brushing, Borax




Posted by Mary (Arcadia, Ca) on 01/07/2015

For wrinkles I got this method from a lady in France many many years ago.

Excellent for smoothing out wrinkles: ***Ninon E'nclos** Looked extremely young for her 85 years! Her method:

Daily friction of the skin with a natural goat hair brush. (Hard to find)

Face and neck removing wrinkles is to rub the face and neck with the palm of your hands with a rough mitten (goat skin), rough terry cloth, or other natural hair brush. Then follow with a tepid bath mixed with borax. You can use Mink Oil.

I started doing this just a few days ago. Recently I had to take the bus and the driver quoted me the price which was too much for regular passengers. I said, but I'm a senior?

He looked at me very hard. I thought oh that's just an accident. A little while later I had to transfer to another bus and that driver did the same thing. I thought maybe that rubbing really works! I will keep doing it and let you all know how its working. Good luck to you all.
Replied by Corliss
Union, Missori
01/20/2015


---

Emu Oil and Aloe Vera Gel




Posted by Anonymous on 03/24/2006

Emu oil and Aloe Vera Gel cures wrinkles, pimples, dry skin, flaky complexion, dull-appearing skin etc. 100% pure emu oil and concentrated aloe vera juice/gel moisten the epidermis of the skin and really make one's skin glow, the aloe tightening the pores and diminishing wrinkles. the EMU OIL has a very small molecule, almost identical the body's own sebum, which can reach deep within the epidermal layers and plump skin. both impove skin tone and overall texture.
Replied by Giny
North Bay, Ontario, Canada
01/18/2012

Replied by Sirra

Cairns, Qld. Australia

01/22/2012
Replied by Joyce
Lansdowne, Pa
01/23/2012

Replied by Lorraine

Littleton, Co

02/19/2012

---

General Feedback




Posted by Joni (Madison, Wi.) on 02/22/2011

O.K. I have read most of the subjects. All I would like to know from someone is what in time have they use and know for sure it works!!! In regards to sagging skin wrinkles etc. I just want to take care of this but everyone really doesn't sound sure theirs work. thank you, gjmayes(at)hotmail(dot)com
I just want to live a long life.
Replied by Sirra
Cairns, Qld. Australia
01/22/2012

Replied by Francisca
Zug, Switzerland
01/23/2012

Replied by Kalki
Mumbai, India
01/23/2012


---

Posted by R. A. (Olympia, WA) on 02/27/2009

I'm looking for the ultimate skin care/cure for wrinkles and aging skin. What really works to get rid of wrinkles around the face and eyes, etc. We all know that skin ages, and need to learn to be comfortable "in our own skin." However, I'm at an age where I'd like to stop the maintenance and go for prevention. I've researched all kinds of things on the web, but am more confused that ever. What really, really works to correct aging skin? Face lifts, botox, etc. are not an option.

What would a naturopath or physician recommend in terms of a complete skin maintenance routine? I've got the basics down in terms of living a healthy lifestyle (food, water, yoga, exercise, sleep, natural skincare products, etc.) , but with so many products, and so much hype, out there, what really works? What is the simplest, most effective product for the face and eyes?

My skin is in relatively good condition. However, I'm in the sun a lot, and tanned intensely when I was young. I want something that really works. I have tried natural skin care for years, Hauschka, Weleda,B.Bees, etc., as well as Dept. store brands, Estee Lauder, Clinique, Murad, etc. Has anyone really happened on to a real miracle cure, or what's all the hype about various products on-line? I really want to know what others have found out, product comparisons, and if there is something, besides basic maintenance that outdoorsy folks who prefer natural products can use.
Replied by Deborah

Denison, TX

02/28/2009
Replied by Andrea
Ontario, Canada
02/28/2009

Replied by R. A.
Olympia, WA
03/01/2009

Replied by Ellenf
Leander, Tx
03/07/2012

Replied by Francisca
Zug, Switzerland
03/09/2012

Replied by Ellen
Leander, Tx
03/13/2012

Replied by Stephen S
North Carolina
06/04/2015