User Ratings

YEA (70)
90%
NAY (4)
5%
BETTER BUT WITH SIDE EFFECTS (1)
1%
WARNINGS! (2)
3%
SIDE EFFECT (1)
1%
Posted by Elise (Sydney, Australia) on 02/23/2015

Thank you earth clinic for this site. I was going out of my mind with my poor dog's itchy skin and odour For the past 2 years. I tried everything. Yesterday I sprayed a solution of equal parts of Apple cider vinegar- water and baking soda all over her, instantly she seemed better for it. I also have amother dog, sister to the other, who shakes her ear, so will give the apple cider diluted a go and coconut oil. What a relief not to use those horrid flea control sprays anymore, thanks again. Elise.
Replied by Marla
Conway
07/20/2015
Replied by Wendy
Ohio
07/20/2015
Replied by Susan
Alabama
05/16/2016

---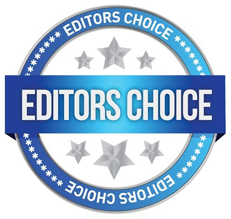 Posted by Theresa (Mpls., Mn) on 02/21/2015

ACV works to prevent fleas in two ways; topically in a spray or after bath rinse it helps balance the PH of the skin and smells not attractive to the fleas. Internally in the diet be it food or water it helps balance the ph of your dog's system to make them less appetizing to the fleas -and also has proven helpful in many other ways when taken internally.
For a spray, I use white vinegar and save the expensive for food use; 1 part vinegar into 5 or 10 parts water. In the water bowl it is 2-3 tablespoons per quart or same amount in the food am and pm.
If you are sure you are dealing with a bad case of fleas, consider a simple flea trap made with a small desk lamp and a white plate. Put the lamp on the floor in the area where your pet sleeps or spends a lot of time, and the plate under the lamp. Add water to the plate and then put a few drops of dish soap. Turn the light on at night and check for black specks in the morning. This simple trap can be moved from room to room and can quickly halt an infestation.
Replied by Nancy
Bakersfield, Ca
03/26/2015
Replied by Cheryl
Indianapolis
09/02/2015
Replied by Tmiko
Houston, Tx
10/21/2015
Replied by Mary
Oklahoma
06/25/2016

---
---