Cofactors Critical to Vitamin D
Posted by Art (California ) on 04/21/2018 930 posts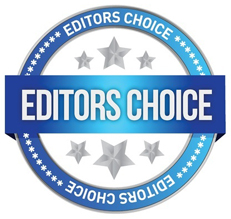 Vitamin D and Why it May Not Be Working For You as Well as it Should
Many people take vitamin D because it is noted for many health benefits in hundreds of studies, but for some reason, some people do not seem to be able to obtain benefit from vitamin D. Many people are aware that there are cofactors for vitamin D such as boron, zinc, magnesium, vitamin K-2 and calcium, but we often do not realize how important these cofactors can be in terms of helping vitamin D to be all it can be for our health.
On that note, here is a very brief and easy to read article that clearly and simply explains why magnesium is absolutely needed in order for vitamin D to completely do the job it was meant to do in our bodies.
https://www.health.news/2018-03-27-are-you-getting-enough-vitamin-d-if-you-dont-take-magnesium-you-may-not-be.html
On a related note, the following very short abstract describes how not enough vitamin D and / or not enough magnesium can potentially create health problems for us!
https://www.ncbi.nlm.nih.gov/pubmed/29480918
Art
---
Pain, Fibromyalgia, Shingles
Posted by Hisjewel (Usa) on 03/29/2018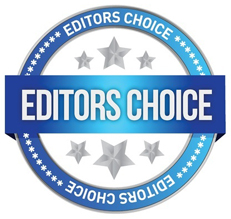 I learned so much from that Vitamin D book Robert Henry suggested that I read early 2017.
And I gave the D3 a Purposeful second go because of it. However for some reason I seem to soon forget the necessity of a supplement when I am feeling better.
I went on a vacation and when I returned I had forgotten why I was taking the Vitamin D. All I knew was once again my bones were achy, I started back on the MSM. Then I came across more information that stated that fibromyolgia is a Vitamin D3 deficiency. When I take the 10,000 to 20,000 IU D3 at least 5 days a week, I find it very energizing and when I get up in the morning I automatically stretch. When I don't take it, I do not get that stretch. I am 66 so I guess I need help to stretch.
And also other readings mention that Vitamin D3 taken at a 50,000 IU for 3 days lightens the pains of shingles. And I did try it and after 3 days tested it out by eating a good old peanut butter sandwich, I had no breakout and no pain.
HisJewel
---
Multiple Cures
Posted by Tiffany (St. Louis, MO) on 01/21/2009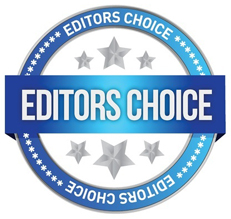 For me, Vitamin D is a MIRACLE. I have been on and off of the 50,000 iu/prescription-only doses and they did NOTHING for me until I stumbled upon an article about how unhealthy the prescription-grade is because it is lab-made and is actually vitamin D2. I did tons of research online and I can say that after ONE day of taking 2000 I.U. of vitamin D3, I felt AMAZING.
I have been telling EVERYONE about it and each person who has started taking it has had significant health changes.
For me...the chronic exhaustion is gone, I feel HAPPY, I feel like I can make it through the day! I wake up feeling renewed and my attitude is 10000% better. My asthma is MUCH better! A friend of mine suffered from chronic migraines all of her life and after two days of taking the D3, she feels amazing! Another friend had muscle spasming issues/constant aching and during the first day, she felt spectacular!
I'm not sure what else it will do for me but my skin is amazingly beautiful and clear! Also, I bent over to pick something up and to my surprise I felt NO pulling in my muscles! I used to be a dancer and was very limber, and this has returned despite the only change being Vitamin D3!!!!!! I could bend down to where my forehead touched my knees and I could touch the floor with my wrists!
I'm SOOOOO VERY BLESSED by stumbling upon the information I discovered and I am sharing it with the world!!!!
Ted posted his statement in 2006 and since then, so much more evidence has been released in great favor of Vitamin D. The TRICK is, stick with D3...NOT with D2!!!! ONLY cholecalciferol, NOTTTT ergocalciferol.
Once I get my next blood tests and determine whether my levels have returned to normal, I will then change my intake from 2000 I.U. of D3 to 1000 I.U. of D3.
I feel the best I've felt in ALL of my life and Vitamin D3 is ABSOLUTELY A HUGE PART OF THIS!
---