Spinal Cord Injuries
Posted by Joyce (Joelton, Tn) on 10/14/2008 510 posts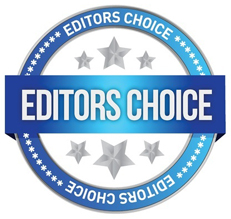 At the end of August my 59 year old active male relative fractured, I believe it was 3 cervical (neck) vertabrae in an accident. He remembers floating face down in the water and thought he was going to drown before someone turned him over. He said he remembers telling them that he couldn't feel anything at that time. He was airflighted home on the ventilator and went through surgical repair after extensive studies of his injuries. Because of heavy sedation, still on ventilator, and complications of pneumonia communication was very limited, but about the only progress noted during the next two weeks was in trying to wean him off the ventilator, to find that he could do some breathing on his own, but he was still on the ventilator much of the time, however the respiratory rate was set much slower which means that he was doing a lot of breathing on his own (vent doesn't kick in as long as the patient is breathing adequately without it). When moved to rehabilitation, he had some sensory function of upper and lower extremities, very slight motor function of the upper extremities. When asked for prognosis, about the only thing his doctors would tell the family was that the longer he went without regaining use of arms & legs, the less likely that he would ever regain it.
About 2 or 3 weeks after entering rehab, he and his wife decided to restart him on MSM since it had helped his arthritis so much before the accident. Approximately 1 week after restarting MSM, when she carried carried him for walks in his wheelchair, he suddenly started talking about getting what he described as a "total body electrical buzz" everytime the wheelchair hit a bump, which was a new experience for him. He has regained more use of hands and fingers also. We are hoping that continuation of the MSM will awaken the motor function pathways in his spinal cord as it apparently has in the sensory pathways. His need for pain medication decreased after the "total body electrical buzz" began also.
Of course he has also had a lot of prayers sent out by many people which we are sure have made a difference also.
P.S. I googled MSM and found that DMSO is converted into MSM by our bodies and is composed of a methyl group (chemistry lingo) and two other methyl groups they mentioned were folic acid and Bl2. It also said that it is active in regenerating connective tissue. I think I told you about my brother starting what I called CNS twitching, my sister-in-law motioning me into another room and telling me that the oncology doctors at VUH saying it meant metastases to the brain and he didn't have as much chance as a snowball, you know where. After saying bull, I'll be back in a few, I went to the drug store and purchased that methyl group called folic acid to add to his macro vitamin/minerals we already had him on, and got rid of the CNS twitches in a few days. So just maybe old methyl group MSM can also regenerate neuron pathways in the spinal cord too.
---