Fountain of Youth
Posted by Gerald (Sydney, Australia) on 06/07/2009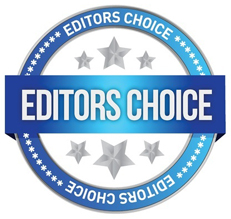 I have taken a cold shower in the morning for over ten years, and can attest that I suffer less cold and flu symptoms than other workers in my office. In fact when the flu virus strikes Sydney each winter, I am normally the only one unaffected.
When I am in the shower I also do some stretching. I hold onto the top of the shower screen and stretch my spine, to release stress. Which is great, because I have a stressful job.
For years I have told others my theory about the benefits of cold showers, but am usually met with derision. So I am glad I found on this website a community of like-minded enthusiasts. I had my blood tested and my white cell count is three times higher than average. So I am sure that a wider scientific study would verify the health benefits of the cold shower.
Gerald.
---
Fountain of Youth
Posted by Rob D. (San Francisco, CA) on 05/04/2009


I feel sad for a very odd reason. Why on earth did I not find this simple cold water shower cure earlier. I suffered from a lot of diseases all life and this cold water shower cured this. HIGHLY RECOMMENDED AND A MUST FOR EVERYONE WHO WANT TO STAY HAPPY AND HEALTHY.
---
Fountain of Youth
Posted by Jan (Seattle, WA) on 02/02/2009


I read years ago that the late Katherine Hepburn who lived to age 96 took two cold showers daily her entire life, as I recall inspired by her grandmother as a child. I found this quote from a close friend of her online that shows the zest Hepburn had for life; I suspect her cold showers were a great impetus for her good health and long life.
---
Fountain of Youth
Posted by Leon (Wichita, Kansas) on 10/31/2008


The cold shower has improved my body and my health. I am so full of energy and do not have any allergies or asthma. I feel great. No medication, no flu shot, and no pharmacy trips need. Ever. I am WATER-CURED.
---
Fountain of Youth
Posted by Jacob Witherson (Raleigh, North Carolina) on 01/24/2008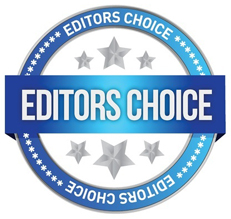 I began taking cold showers 2 weeks ago. Needless to say, they make me feel incredible, like I can touch the sky. No joke. I usually take them at night but I had a state test today so I decided to take it since I've read on here it boots energy and concentration (I get distracted and tired really easy) and it turned out to be true. They also make me sleep like a baby, where before I had insomnia.
As 2 others mentioned, it makes you hair really curly (I have extremely curly hair, even with warm water) but they get less frizzy than they usually do. I would reccommend these to anyone as they do help.
Word of advice, I purchased one of those shower heads that have the metal cord thing so you can hand hold it to spray parts of your body. This helps a lot as you have more self control over doing it and dont instinctively move out of the water, you are forcing yourself to do it. Awesome remedy, thanks much!!
---
Fountain of Youth
Posted by Richard (Toronto, Canada) on 10/08/2007


I have a diploma in Acupuncture and Chinese medicine and just thought that I would share some Chinese medicine theory with you.
According to Chinese medicine, one way to remove bad energy (Chi), also known as anything that ails you--pain, fatigue, insomnia, headaches etc--one way is using cold showers. It forces the blood (a mixture of good and bad energy) to rise to the skin, and the bad energy (toxins) goes out (similar in theory to heat transfer); accelerated breathing due to the cold water pulls "good Chi" in, and a person feels rejuvinatated afterwards.
As far as better skin, hair, breathing, etc, in Chinese medicine, the "channel" that contains the lungs also contains the skin and hair.
The Lung Channel is the first line of defense against illness, therefore, anything that "tonifies", or strengthens, the Lung Channel also strengthens the immune systems; the strength of which is demonstrated by the condition of the skin and hair. Cold showers, used properly, are a tonic for the entire body.
Replied by Chris
(Alberta Canada)
03/11/2009

Replied by Linda
(York County, Maine)
03/12/2009

---
Fountain of Youth
Posted by Jennifer (Chicago, Illinois) on 08/15/2007


I started taking cold showers only a few days ago and I'm already addicted!! I used to LOVE a hot shower- but I will never go back. In just a few short days, I've noticed a drastic energy boost, better overall mood/spirits and improved skin and muscle tone. I feel like I'm able to concentrate better at work and my energy seems to last all day. I start out lukewarm and gradually turn colder - until the last few minutes are as cold as I can stand. It gets a little longer each day!! I take one in the morning and am finding that I'm now craving a second one at night. Only question is - why shouldn't women take cold showers during menstration? Is this harmful?
---
Fountain of Youth
Posted by Susan (Huntersville, NC) on 08/14/2007


I'm having a hard time finding a beginning to describe what cold showers has done for me!
First of all, this seems insane for me because I'm such a cold natured person. But since I've tried this i find that I'm not so cold anymore! I work out every day and play tennis twice a week, but first let me say i'm in my mid 40's, i have 4 children (two in their 20's and two are not yet school age) so keeping fit and appearance are very important to me! I've always been told i look half my age, but what i've noticed more than anything is my skin!! The improvement in tone is just amazing to me.
The first few days (after showering in the cold) i just kept looking at my face in the mirror. Only after a few days of cold showers i noticed a difference in the way i felt, my energy, metabolism, skin, and my pain!!! i had a hip injury almost 8 months ago and i've been doing strengthening exercises and therapy to help this slow healing process, but after taking the showers i've had almost NO pain!! that has been the most amazing part to me.
I'm hooked. I'll never go back to warm showers (except when necessary) I only wish i had known about this years ago! But i can tell you, it's never too late!!!
---
Fountain of Youth
Posted by Leon (Wichita, KS) on 07/28/2007


I started taking cold showers on July 23 and felt very confident and able to get thru one day with little sleep, but then I felt used to taking cold showers that I sleep better. My body is softer and my mind is clearer. I spoke with several people about it and they were surprised and couldn't do something like that.
---
Fountain of Youth
Posted by Craig (Fredericksburg, Virginia) on 06/28/2007


Cold showers have been working wonderfully for me. No longer do I feel sluggish in the morning. It gives me energy throughout the day and makes my body feel (and look) HEALTHY! I'd recommend them for anyone. It does take a little while to get used to it, but be brave and do it. One thing I like to do while being under the ice cold for a couple minutes is turn the knob to warm for a few seconds.
WARNING - This might make you giggle uncontrollably for a few seconds and feel semi-orgasmic! After doing cold showers, I don't get rashes, my hair and skin looks healthy and I feel energetic. Have fun with your cold showers, it really does change you for the better.
---
Fountain of Youth
Posted by Gwendolyn (Baltimore, Maryland) on 06/13/2007


Hi Everybody. I found out about cold showers by default. I had always heard that hot and cold showers were good for you and on occasion i would take one. But, when my gas got turned off, i had no choice. Now, i want no other. It is the most invigorating event of my day. I have been taking cold showers for at least a month with no regrets. My skin seems to be changing for the better and i feel great everyday. I sleep like a baby. I do not get sick even when everyone around me is coughing, sniffing and spitting. I dont even know if i want my gas on anymore. I am glad i am learning how to live without it. I thank God that i found this website. I will keep in touch. God bless you trendsetters.
---
Fountain of Youth
Posted by Komal (NJ, USA) on 05/25/2007


I am 28 and have been a vegetarian all my life. I have been taking cold showers for the last 12 years. I have a way of doing it. I start from my head and keep the water dripping on the head for a few seconds and I feel the rest of the body warming up. then i get into it.
Talking about the advantages, Where can I start.
Cold showers helped me get over the anxiety of the teen age, they have helped me concentrate in studies, feel confident when facing challenges and the list goes on. The recent example is when I had to undergo a knee reconstruction. It is a painful surgery and I was strongly advised by my surgeon to have pain killers for the next few months (I was told not to be brave and have a pill every time I was in pain). I had a better way out. It's been 6 months and not even 1 painkiller and no pain as well. I know there must be a number of factors but cold showers are the greatest. So keep the hot knob closed and keep the warmth coming out for good.
---
Fountain of Youth
Posted by Terence (London, UK) on 05/08/2007


my water heater blew up during end of Jan, my landlord was away so i forced myself to take cold showers till he is back. every shower was freezingly cold at first and i shivered a lot, but once i endured pass the initial stage my body started to generate heat and i felt better, my whole body flushed after the showers and i felt warm!!
i like the challenge of it when the icy water first gush down to my skin, it is thrilling, and i found myself become healthier as i haven't catched a single cold since Jan, i have more cold tolerance i can go jogging in the cold shirtless and go to college with just one layer of shirt in the dread cold feb and march !!
when my landlord came back i didn't say a word about the spoilt heater, and continued with my cold showers, he noticed it somehow when the electricity bills dropoed, and was so surprise on how i went through the winter months, he fixed it for me but i just switched it off till now as i'm totally addicted to my cold showers !! can't wait for another winter to come !! going to challenge myself again !! something that i want to do when i'm still young and strong..
---
Fountain of Youth
Posted by Matt (Derby, UK) on 03/28/2007


Been taking cold showers for a few about two weeks, I'm finding i'm warm all day, when my friends say "ohh there's a bit of a chill in the air" Is there!!! , feeling good my muscles and skin feel toned like I've been to the gym, i sleep like a baby when i get in the bed after a cold shower, i get that massive shock n rush when i have one in the morning. i also feel more alert and am getting more sex drive and stronger erections.. ok, take cold showers, they are great fun....
---
Fountain of Youth
Posted by Brandon (San Angelo, Texas) on 03/27/2007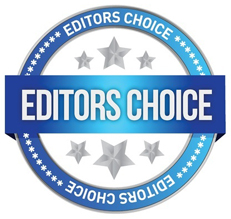 We haven't had hot water at our house for almost a year now because the gas bill was too high. So we decided to go without. I was forced into taking cold showers. In the summer, the water was cold, but not freezing, so when I got out, I was very cold. Winter is just ending and the water has never been colder. It's so cold I almost can't breathe out when I'm under it. Still, as soon as the water turns off, I'm instantly warm and inexplicably comfortable. I've never felt better.
The shower itself is torturous for the first few minutes, but when it's over I feel amazing. I can't explain why I feel so warm immediately after the shower. I don't even shiver, I feel perfect. It's two things in one. It's a thrill/challenge, and it's therapy. I'm addicted to both the rush and the incredible comfort that immediately follows.
---