Cured Chronic Diarrhea
Posted by Zvonko Spasic (Belgrade, Serbia) on 05/14/2008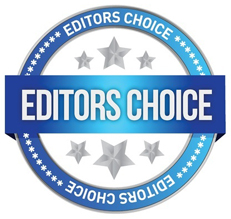 Cold showers helped me to become stronger.
When I was little, stomack problems often troubled me. Diarea, for example. Whenewer it was cold you could se me running home or to the nearest bathroom. Sometimes I would not eat anything for houres, so I would not have the need to go.
Also, I had a few embarassing moments because of my problem, but nothing to seiouse.
Then, one day I came across the idea of a cold shower, because I saw the Russians runing in to the frozen lake after being in a sauna for 15 minutes, as a tradition. There were children, little boys and girls among them. I remember thinking:"Those must be some strong people.".
Then it also came to me that we, in Serbia, have a simillar tradition, but without the sauna and as a part of oure religiouse heredity. Those are definitly strong people, because most of them are members of serbians ellite police force. That made me step up. I wanted to become stronger... And I did.
I have been taking relatively cold showers for a year and a half now. I have stomack problems very rarrely now and they are more under my controle.
I rarely get a cold now, although i hade a few ones only because I took a cold shower and went in to a, not so warm, room. So be carefull. Don't make the same mistake. That would be stupid,as was I. Also, my whole body functions much smoother... I can't explane it, but it feels good.
Then I made another step. I joined the Serbian tradition and jumped in to the lake in the middle of winter, alongside the members of the police force and some more people like me. It was freezing. Despite the air themperature, wich was 12 degreas (Celsius), the water was 3-4 degreas (Celsius, don't know how much is that in Farenheits). It felt like my mind separated it self from my body and alowed it to run on authomatic for a few seconds.
When I came out off the wather I expected to get a flew or something, but I was just fine, and had a simbolic lunch with the other guys who jumped.
Anyway, cold showers helped me plenty. With my body and mentally. The coldnes takes youre thoughts from the things that are on youre mind and leave you in a peacefull state. Try it... If you like it, continue, and begin with babysteps. Sorry for the gramar mistakes and for writing this much. Greatings...
---